Im sure weve all seen the miniatures of Disneyland being released one building at a time by renowned miniaturist Robert Olszewski. My question is, do you think they are a good value or just a waste of money?
Are any of you collecting them?
I think theyre cool! But how practical are they? I mean when they are all released where would you put all of them? Who has a room big enough to house a scale model Disneyland? And if you cant display them what good would it be to have them?
Despite my more responsible reasonable calculations I cant help but want to buy them. Do you think its a good idea?
for fun, heres some pictures of the mini main st as its set up in the Disney Gallery...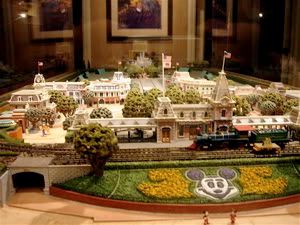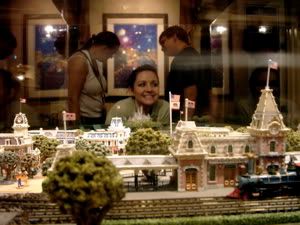 This ones just for fun. It was taken from the Sun Wheel on Fri. Aug 12th