Memorial Day saw the brief return of the PEZlings and myself to the Park.
We wanted to check out the Indiana Jones offerings in Adventureland and meet up with MayAnnInWonderland, whose idea it was. Unfortunately, we had a really limited timeline and had to get things done before heading to the Noon Meet.
It was a very busy day: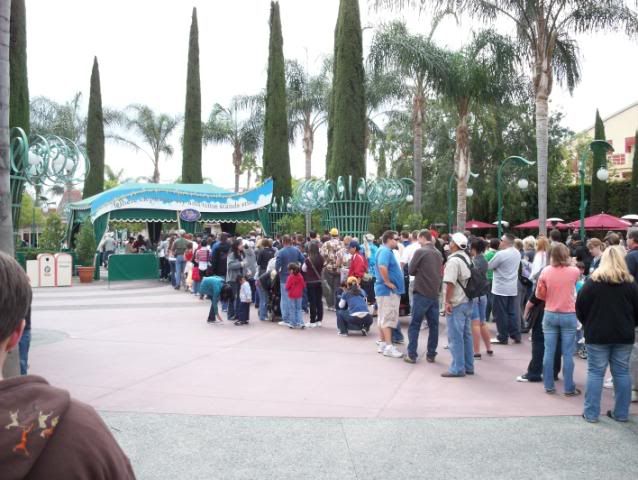 Line to get your bags checked.
Main Street looking dressed up in red, white, and blue: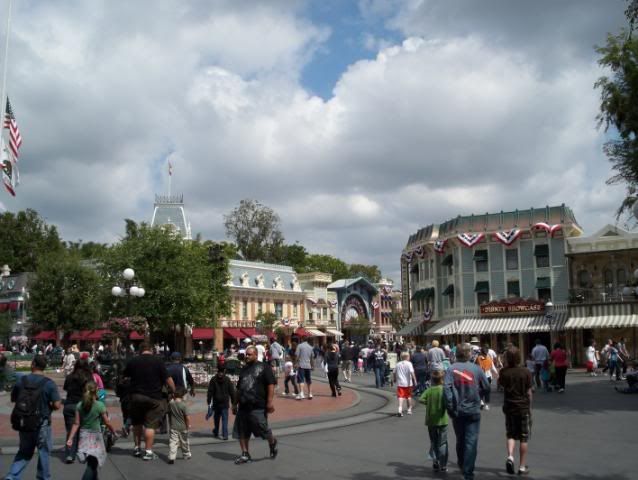 Main Street hooligans: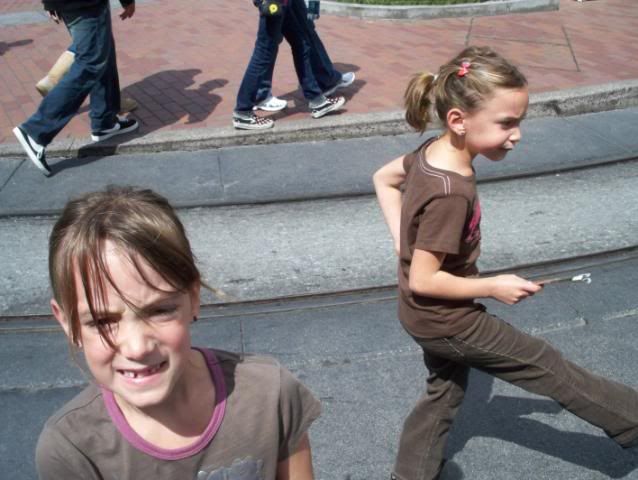 Thing 1 and Thing 2
We see a familiar face walk our way: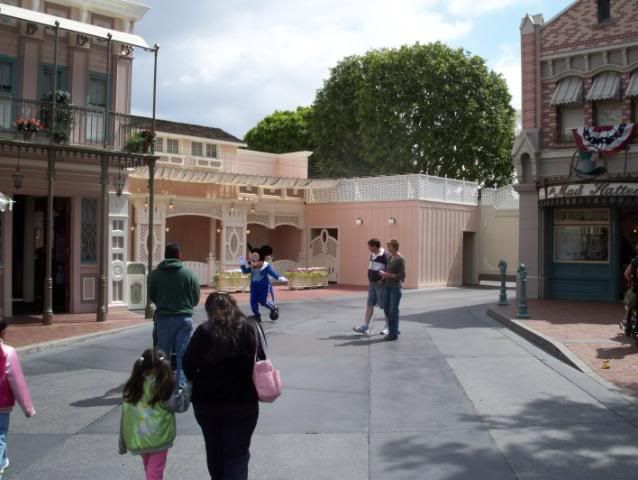 Yo, Mickey!
Followed by the Dapperest cyclists around:
And they can really ring that bell.
After a quick wait:
Cheese! Mickey's favorite...
And the Dapper Dans hamming it up with the most adorable child they could grab off the street: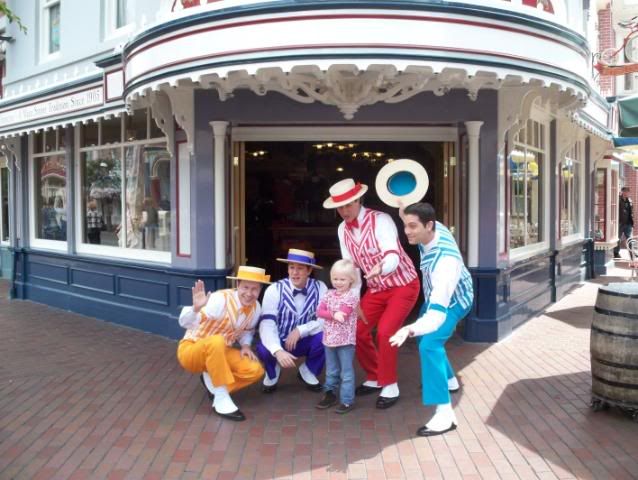 Whose bike d'ya think?
It's got their name right on it. Now that's security!
After getting Buzz FP's, we see this on the rail:
Monorail Red is BEAUTYMOUS! A friendly Cast Member said it probably won't be taking Guests for another month or two!
Heading into Adventureland, we caught Indy in a fight above the Bazaar: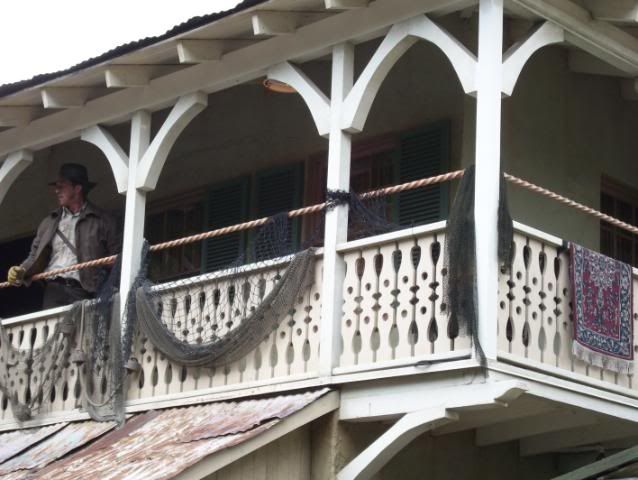 Funky signage:
We found all the clues to the Indy Quest, rode Jungle Cruise, and then got in line for the Indy show: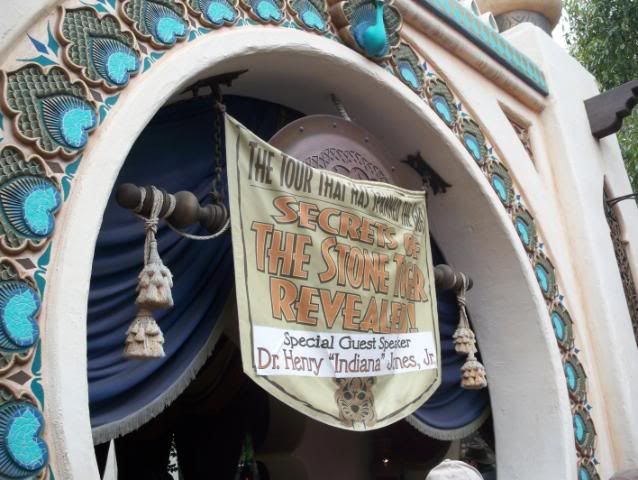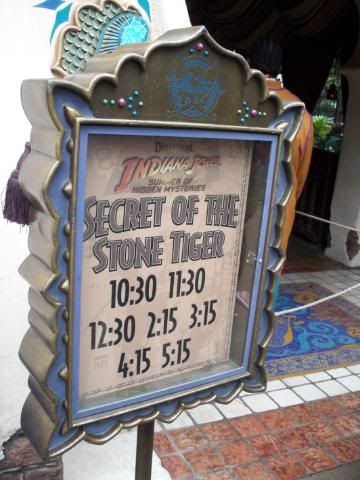 Thing 2 had strawberry fruit snacks:
Thing 1 had berry fruit snacks:
A helpful CM shows how to use some nifty binoculars to help find Indy: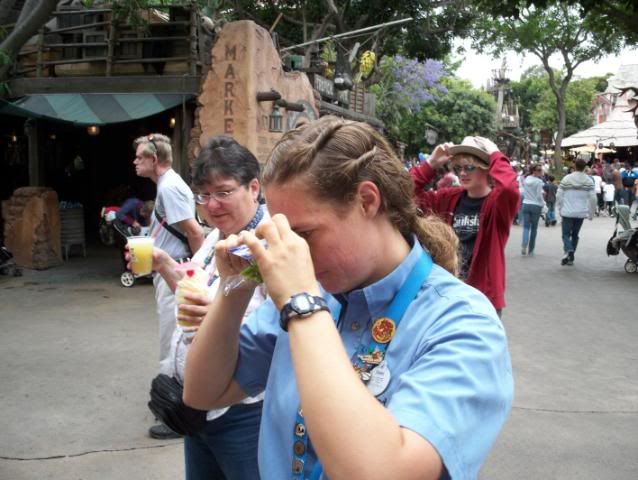 They look here: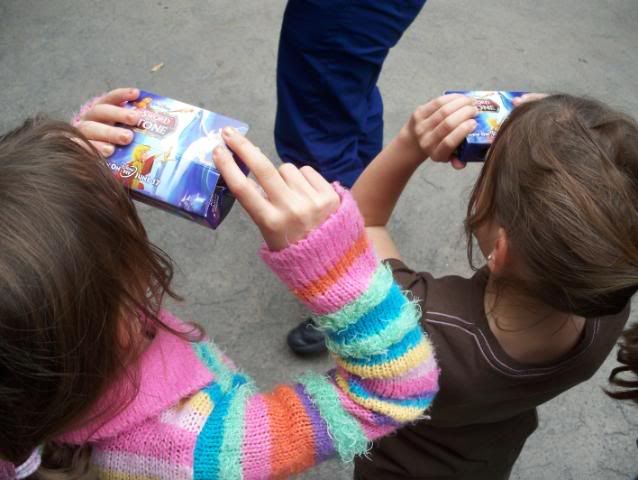 They look there:
Things look everywhere!
And they find Indy - coming up next!