Ok.. so last night I decided, why not, and off we went after work. Our first stop was once again Jungle. That 3 shot (I will not explain whole story but it was a fiasco for the record books). 20 minutes standing around the front of the line and finally we got on. The previous evening I had ridden Jungle partially in hopes of seeing the changes, but I had ridden in the dark. This cruise was in daylight... and let's say the changes were noticeable. The Skip was nice enough to say "Indy" every other scene just in case no one knew what they were looking at. It really reminded me of Pirates.
Ironically Pirates was our next stop. Our 4 year old REALLY did not want to do Pirates. She wanted Pooh. Using my amazing negotiating skills I convinced here that 1 Pirates was worth 2 Pooh. So if she went on Pirates she would get 2 Poohs... it worked.
Pirates out of the way I made a quick command decision. I REALLY did not want to go on Pooh but I promised my little girl 2 rides. Haunted Mansion had a short line. My son is the only one who likes Mansion (ask anyone who was at the MC meet they can explain why the girls refuse to go on!). The girls obviously DO NOT want to go on Mansion. SO... my son and I went on Mansion, My wife took the girls to Pooh, I avoided Pooh but kept my promise because it took 2 rides before we were done on Mansion!
On the walk back we noticed that the Mark Twain was running. Night cruises on the Twain are a privilege not to be missed.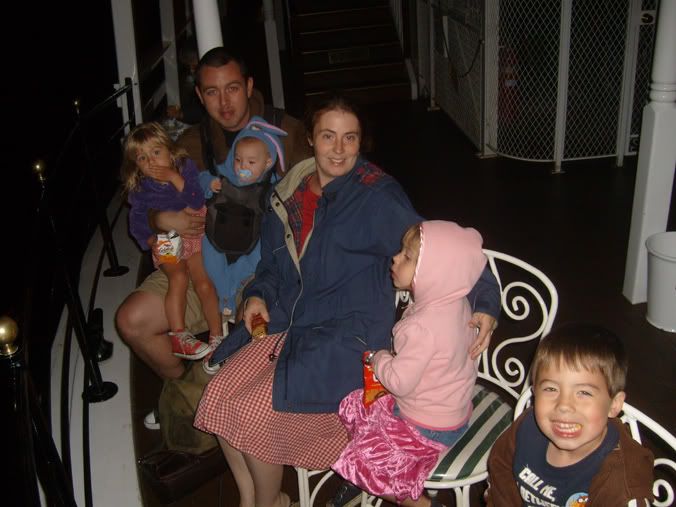 And some shots of the NOS lights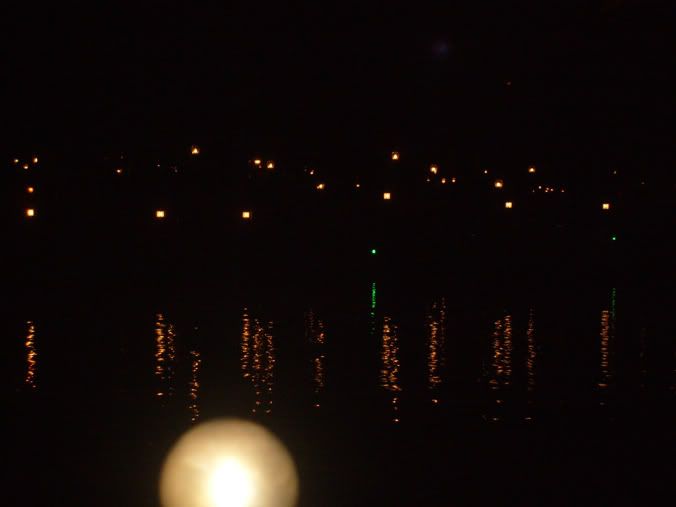 Halfway through the trip the C.K. Holiday made her rounds. Were it not for the modern clothes I honestly would have thought I had been transported to a century earlier! THAT was magical.