So on Thursday I was out of the office, left my desk CLEAR of ALL paperwork only to come back on Friday to this!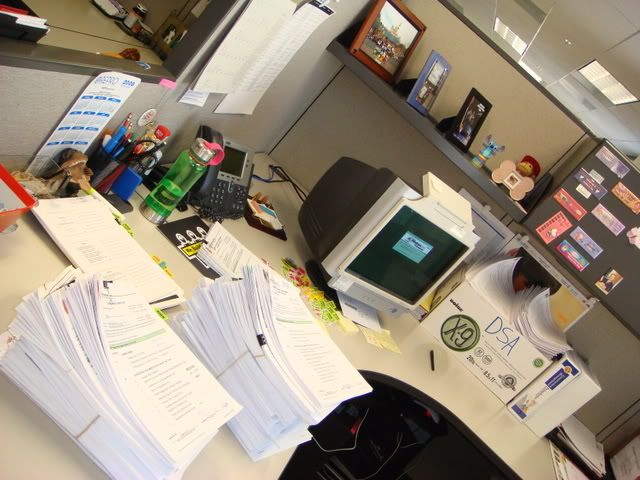 Well for some reason every time I got up to take care of something the pile kept getting larger until it was twice the size from that morning! I ended up deciding that I needed a sanity break from reality for a while and figured I'd brave the rush hour traffic to get to Disneyland ... called a few friends and it was on! Plus it was pay day so I was feeling good!
FREEDOM (minus the various others escaping work making my way to freedom a bit longer)!!!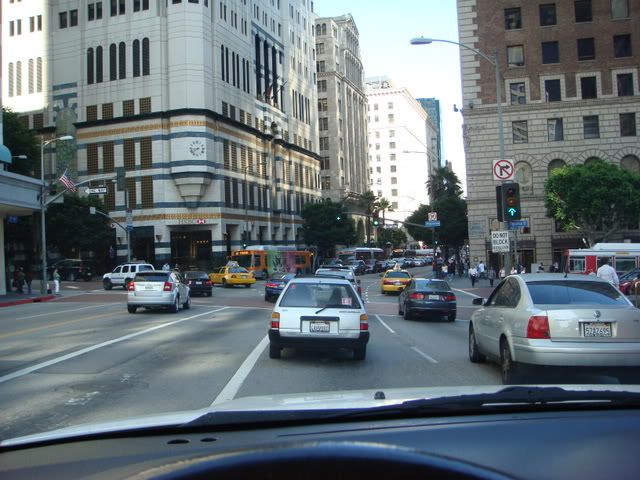 Due to high gas prices even the police are using more economic needs to get around ... but who cleans the mess up?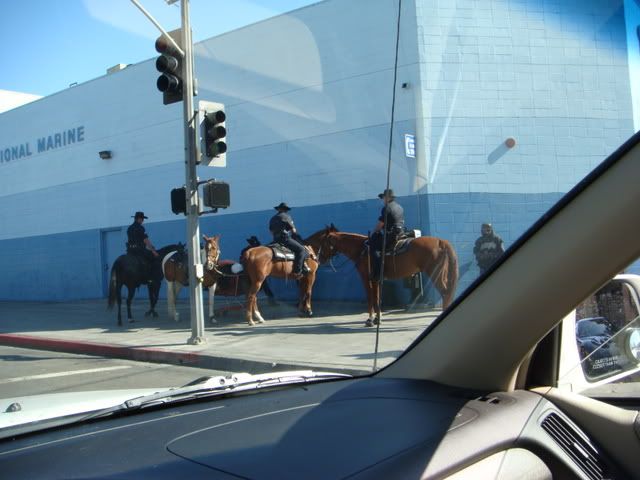 After about an hour in traffic I finally made it to the park, and this sight for sore eyes!!!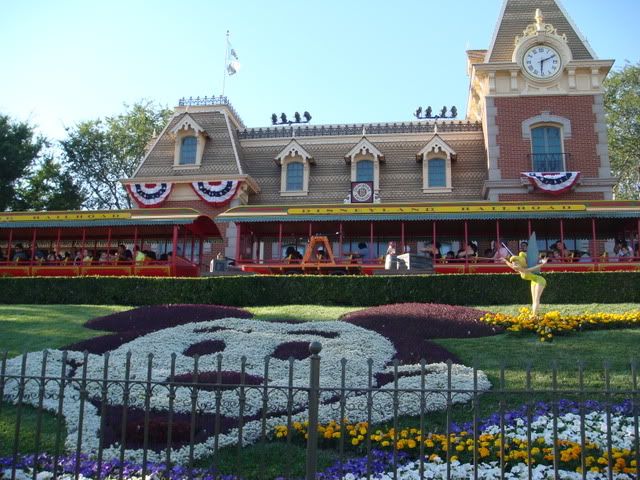 While waiting for my sister and friends to get out of work and down to the park I roamed around for a bit.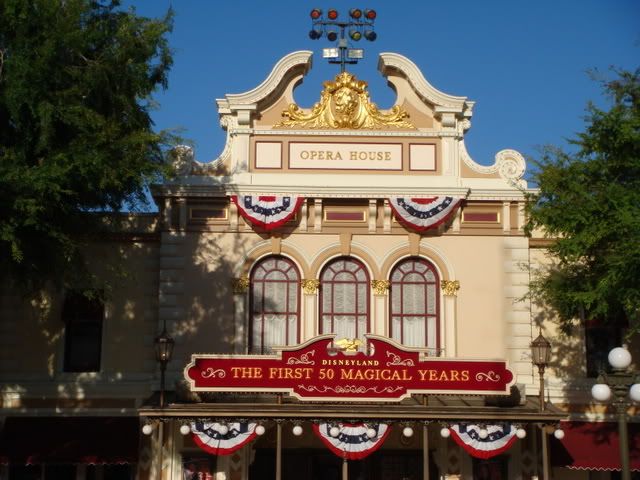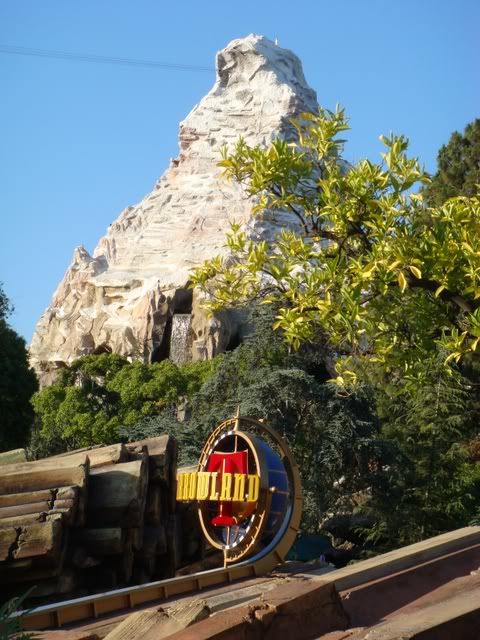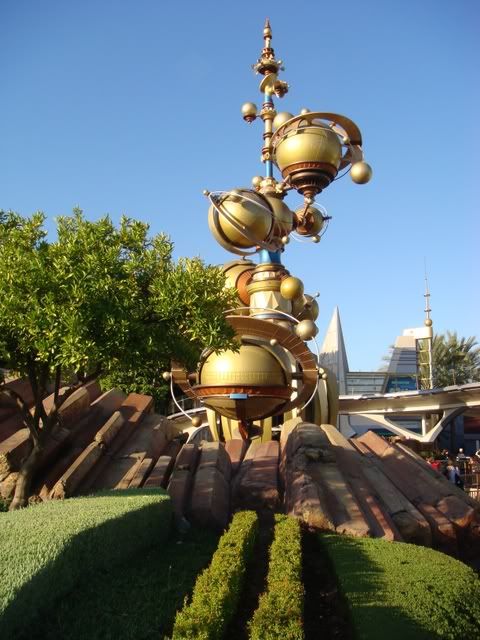 I started to get a craving for my Disneyland staple - Mickey pretzel with cheese! Last two times I didn't get to fulfill my craving, one time there were no pretzel carts open and the second time no cheese. Would I hit pay dirt today? It was taunting me from afar ... yes they have pretzels ... but would they have cheese???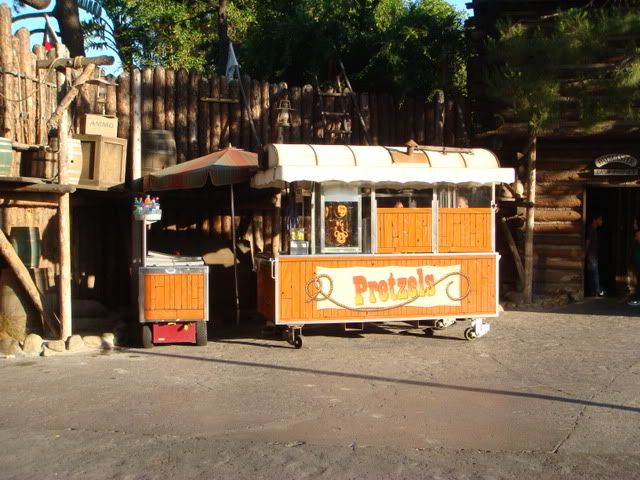 SUCCESS!!!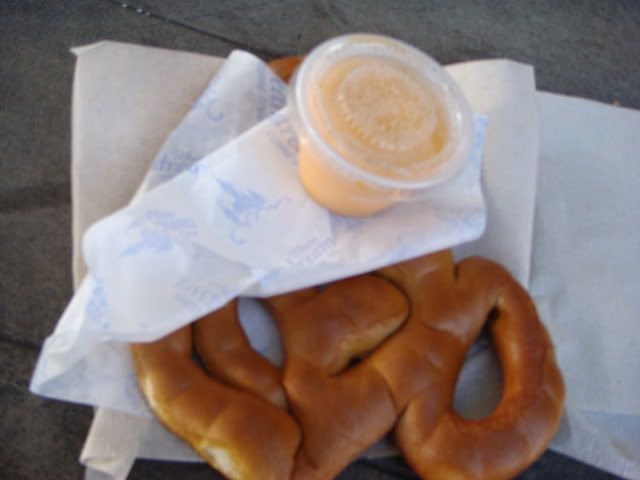 I enjoyed the view around Frontierland and noticed this ...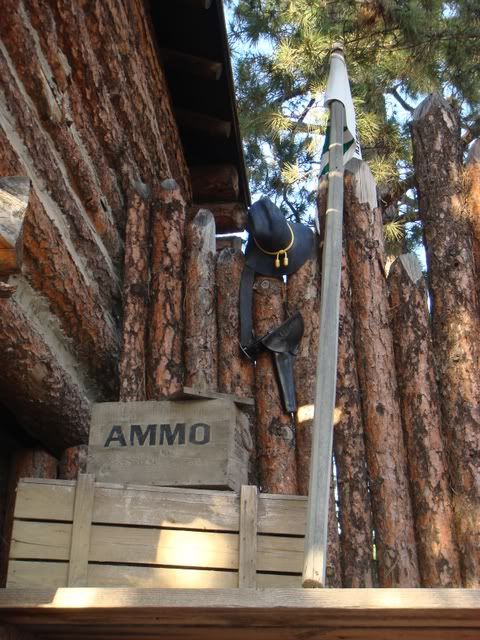 Still waiting for sis and friends I decided to venture to the Tiki Room!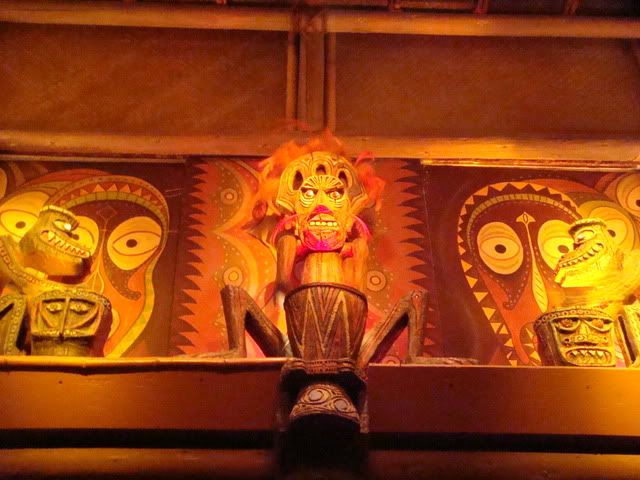 Finally at this point DisneyIPresume, GrUmPeE (sis) and Coheteboy came along around the same time. I got my pin from Coheteboy, and since we were in the area DIP, sis and I headed off on a tour of the dangerous waters in the Jungle Cruise!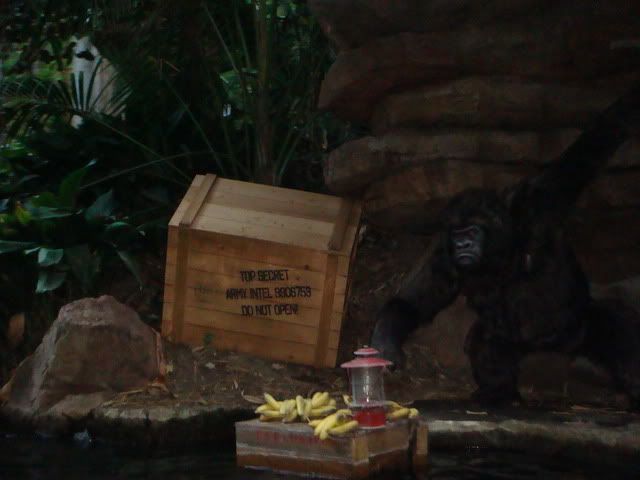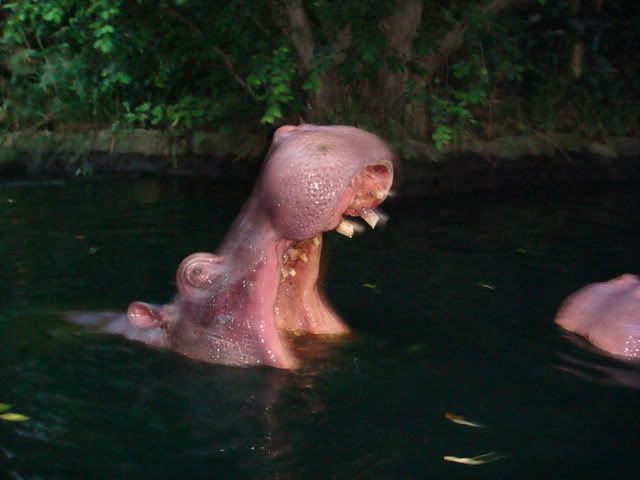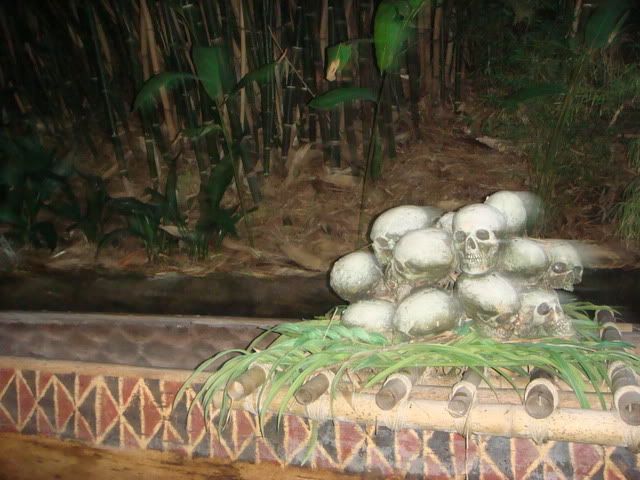 Seeing those skulls made me hungry, so we went off to dinner and Coheteboy joined us once more! Soon we headed off to mansion, if I had a fancy shmancy camera I'd take better pictures ... but here's some interesting shots ...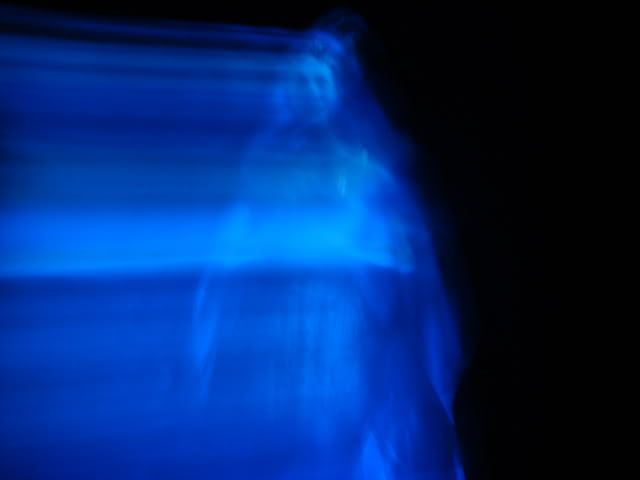 After this I begrudgingly agreed to a ride on Splash, thankfully I didn't get too wet! The rest of the evening was spent with various folks taking flash pictures and being blinded by that, weaving our way through the crowds, and being bombarded by flashing strobe lights from the fireworks ... all in all a great evening! :lol: