Hotel: Red Lion
Date of Stay: May 2, 2009
Room: Standard 2 Queens (front desk told us they only had king/queens and all room are the same, no suites etc.)
Cost: $94 bucks plus tax, we booked it the same day we arrived.
Buildings: 2 (main has about 8-10 floors, smaller one has 4-5 floors)
Food: 1 grab and go (frozen food, chips, drinks), 1 restaurant, and room service
Pool: 1 (no hot tub at least from what we saw)
Parking: As of May 5, 2009 parking is $15 a day (more than Disneyland, which is $12)
Side Notes:
Overall: We enjoyed it very much but will probably only stay there again if we brought our dog along because personally I do not like staying at places that charge for parking. We were lucky enough to stay right before paid parking went into effect.
As you walk in the door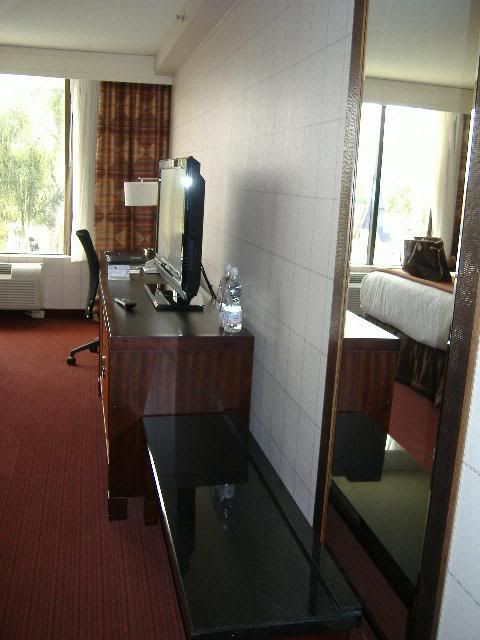 To the left is the bathroom door, which has a setting for the lights to turn on automatically when you enter.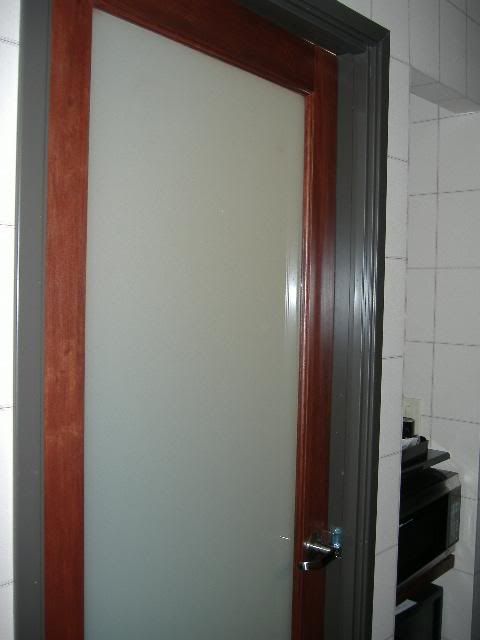 Sink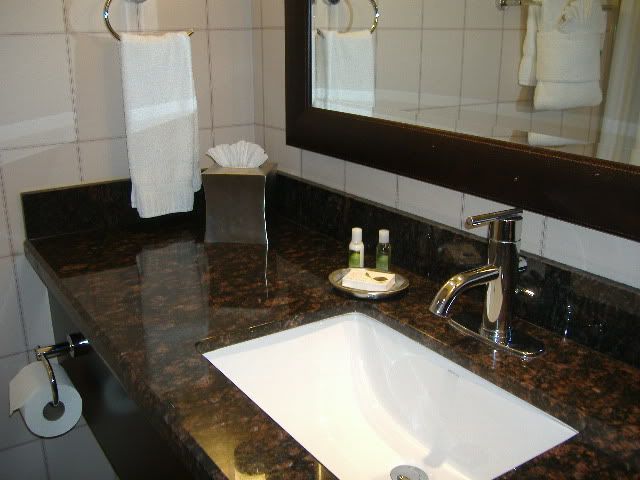 Shampoo/Conditioner/Soap is Coconut Lime from Bath and Body Work.
Blow dryer and towels have their own cubby holes
Shower/Toilet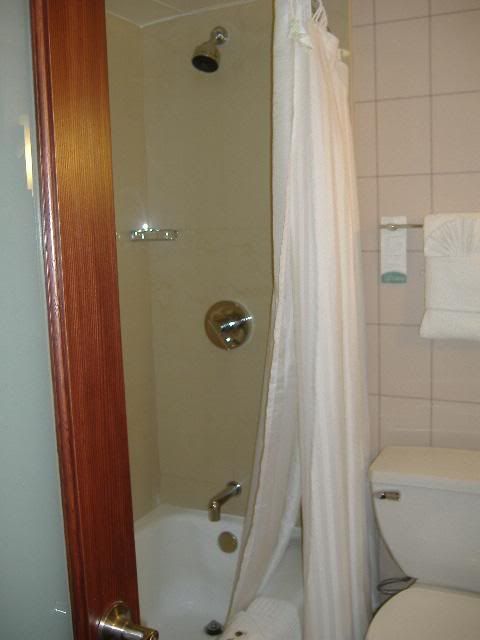 Now on to the closet door
Inside closet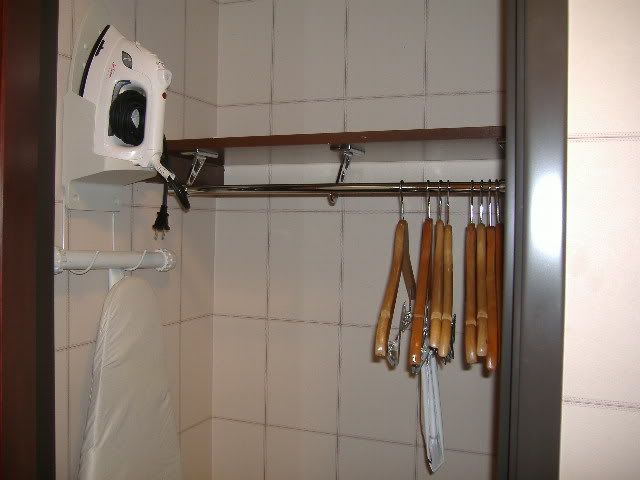 Passed the closet and bathroom you will find the microwave, coffee maker, and safe. Coffee is Wolfgang Puck brand, Ice Tea brand is Lipton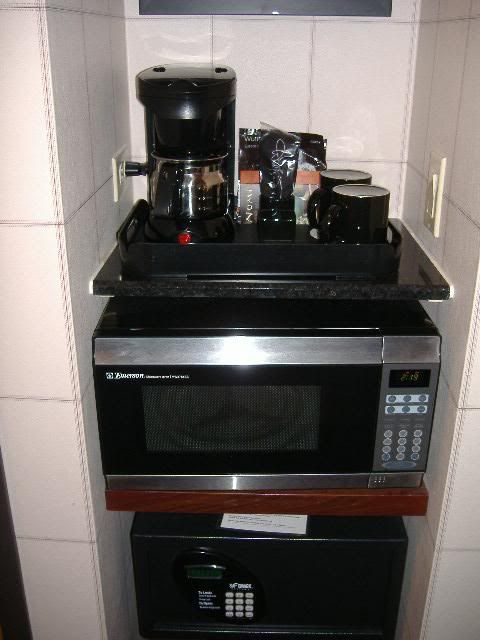 Flat screen
This water is not free, some unknown brand from Italy, $3 if you want it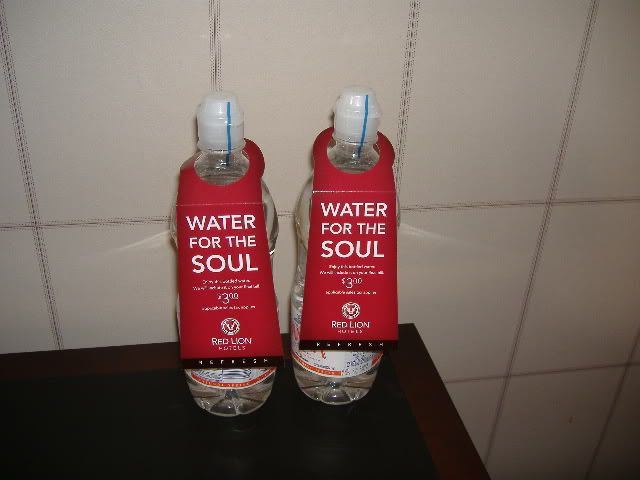 The fridge is under the TV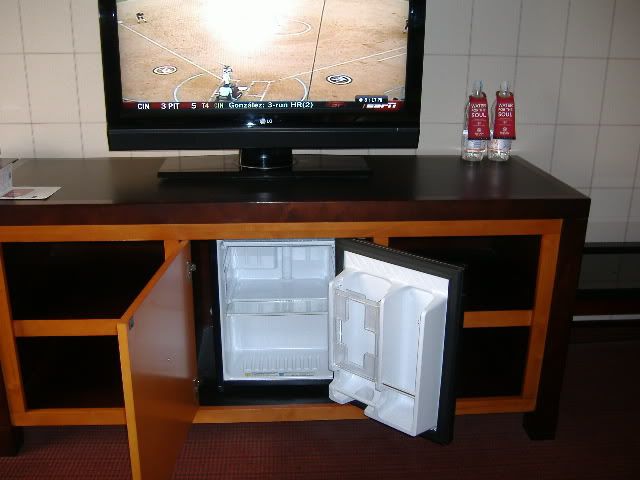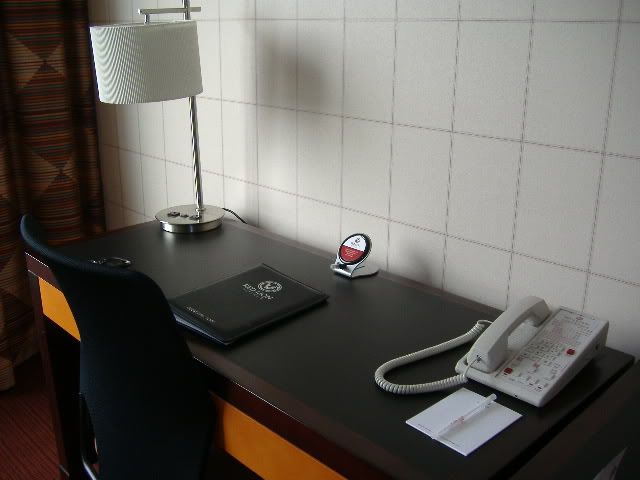 Beds (excuse my fake Louis Vuitton bag)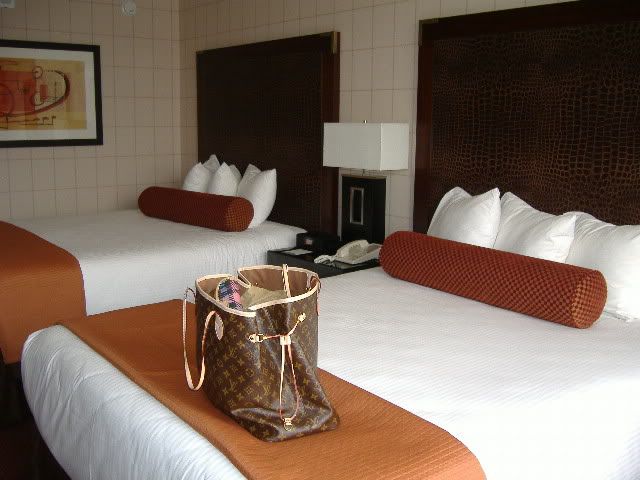 Nightstand/another phone/iHome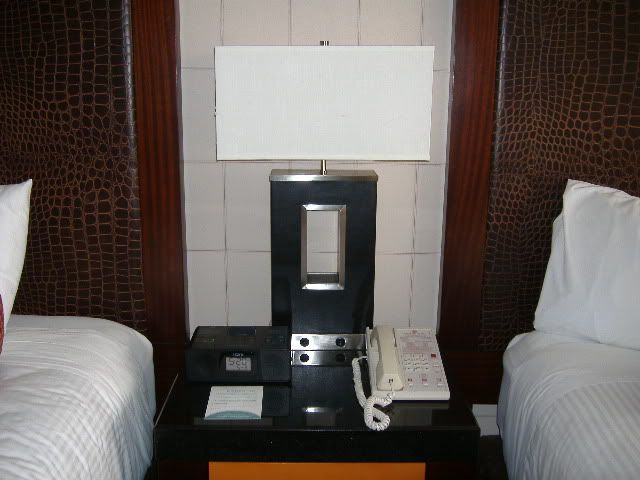 Chair by window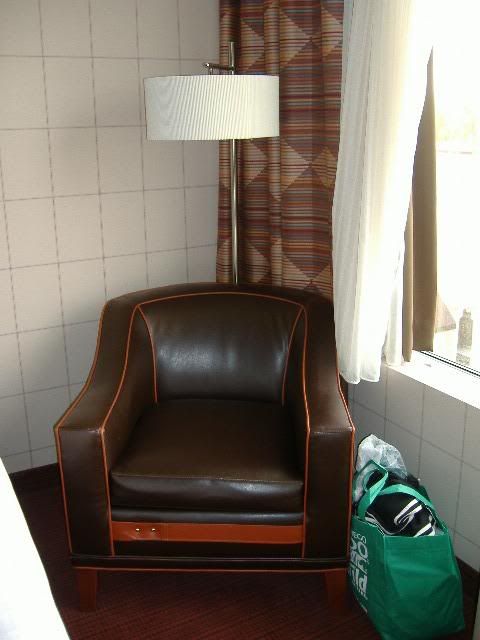 Pool with Fire Pits
Two more of Fire Pits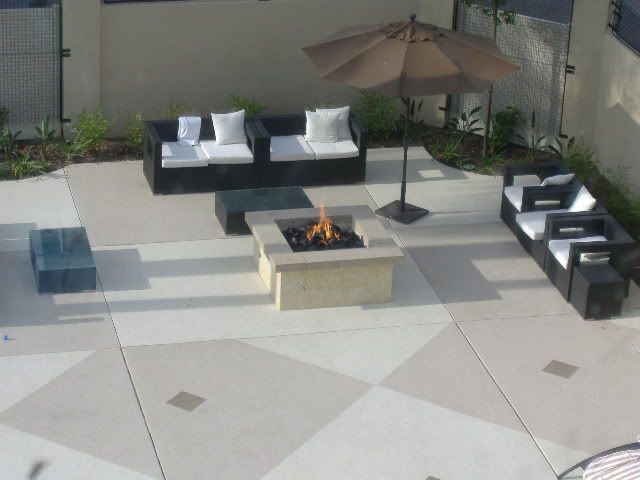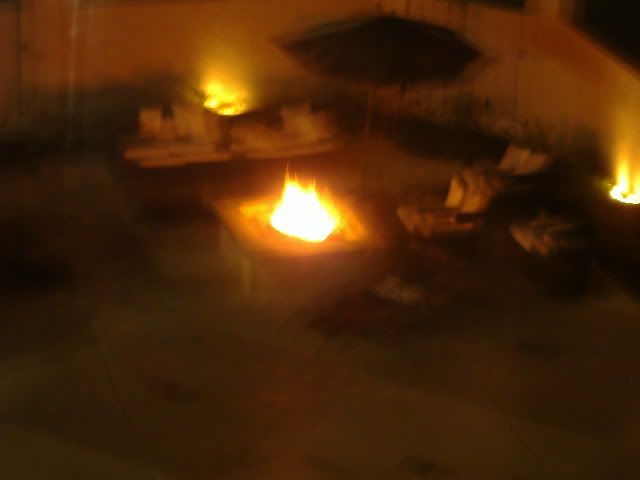 View of ToT and blue IHOP roof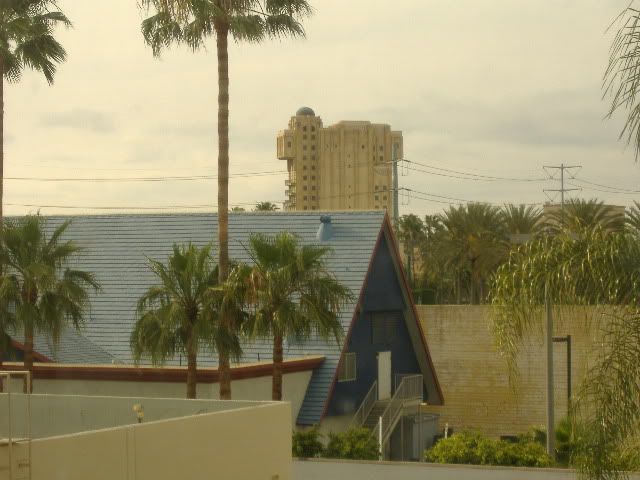 View of Fireworks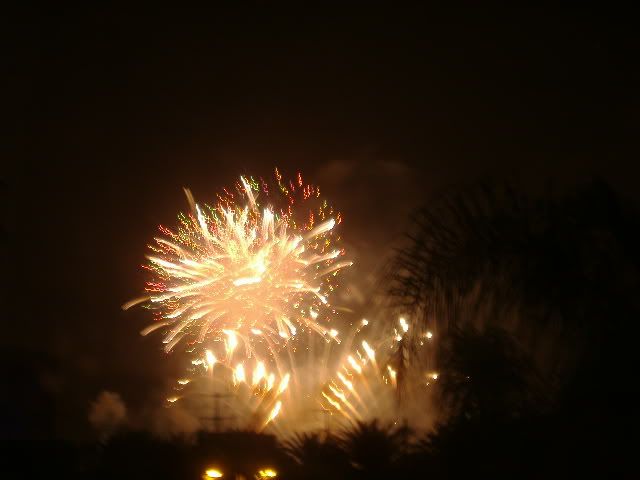 *Note: If my pictures seem oddly familiar it is because I posted this on one other disney site as well :blush: