Yup, it's a food topic. In my youth, I've enjoyed my first French Dip sandwich ever at Disneyland at the French Market. Coupled with their delicious steak fries, I was in amateur theme park foodie heaven.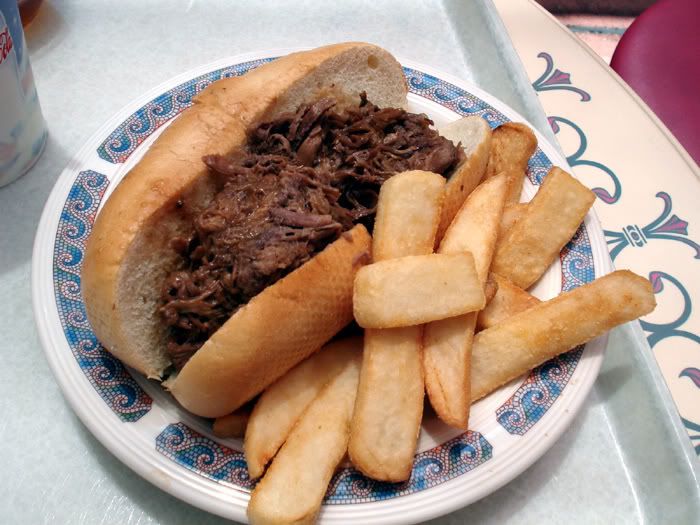 And then they changed their menu. Like last year. Gone was the french dip. Gone were the steak fries.
I was disappointed but at least I could still get it at White Water Snacks at the Grand Californian Hotel. It didn't have the shredded meat or the steak fries and it didn't taste nearly as good but it was an option at least.
Not anymore.
White Water Snacks removed it from their menu recently too. Gah!
So does anyone know where I can get a French Dip sandwich at the resort nowadays? I don't know why they get rid of stuff so common as meat inside bread.