We stayed one night 10.18.07 at the Holiday Inn Anaheim Resort on Manchester Avenue.
Using Priceline name your own price I bid $44.00 for the room and got it with total charges including taxes and service fees for 56.75. Well worth the price.
Pros: Free parking, small refrigerator, clean, large sized rooms, comfy beds, big bathroom, very big jacuzzi and pool area.
Cons: Not within walking distance but they do have ART service. Pool and jacuzzi shared with Staybridge Suites next door, not a lot of jets in the jacuzzi. Shower water pressure not that great. It seemed as though everyone who went past our room that night was very loud.
For the price we paid we would definitely stay there again without hesitation.
Pictures from outside the hotel
Pictures of our room.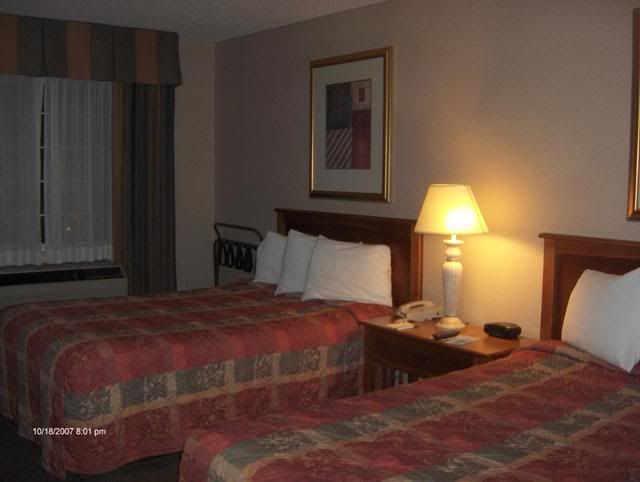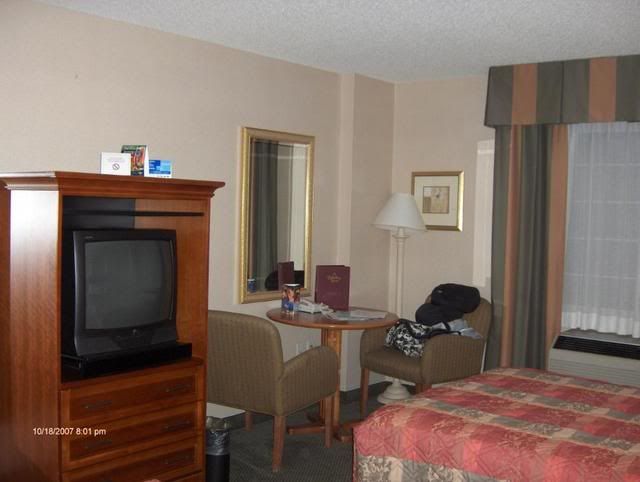 The Holiday Inn website
http://www.ichotelsgroup.com/h/d/hi/...lsearchresults