Stone World Bistro and Gardens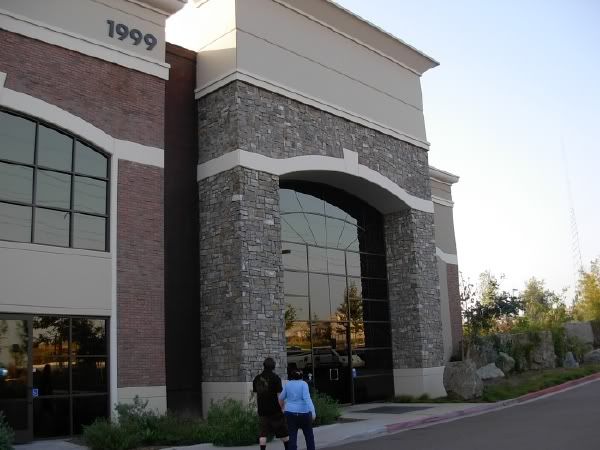 Entrance thorough the gift shop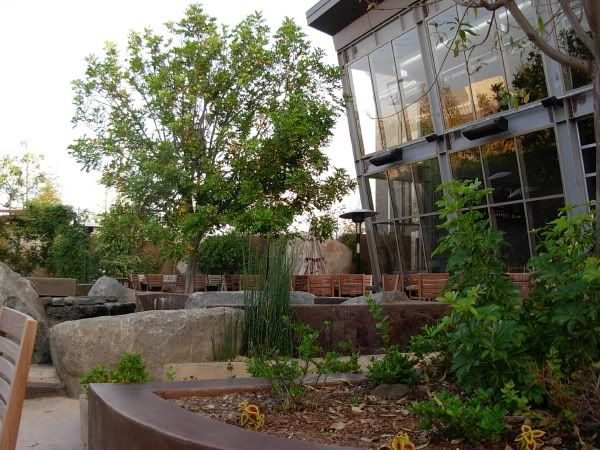 The outdoor dinning area has some wonderful places to hang out, and enjoy your food and drinks.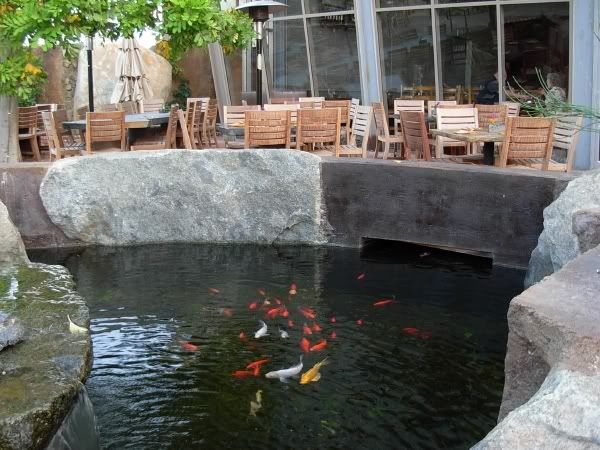 There is a semi-circular bar area outside, with a small fire pit in the middle of a pond like area, with a waterfall that leads into a larger Koi pond.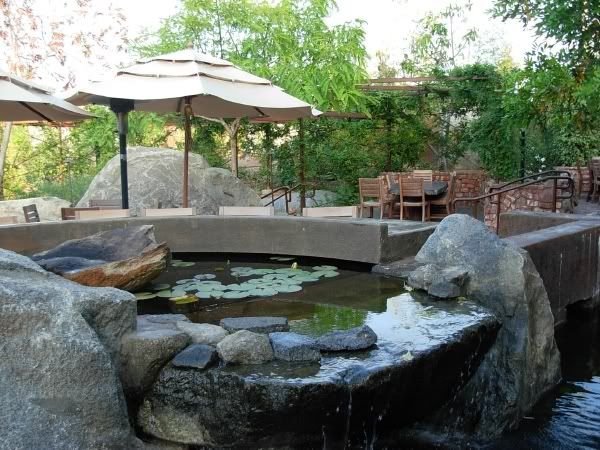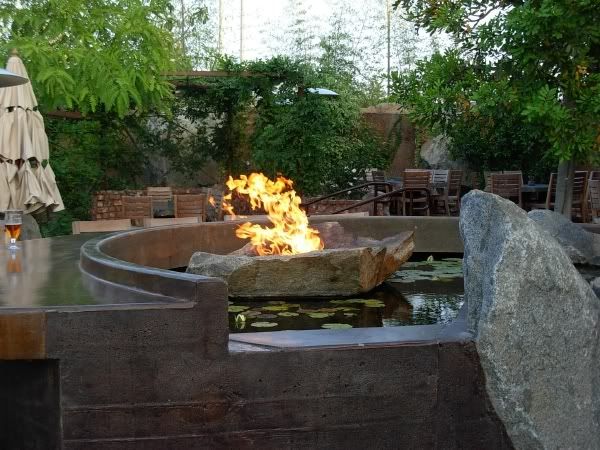 In the evenings a fire is lit in the pit.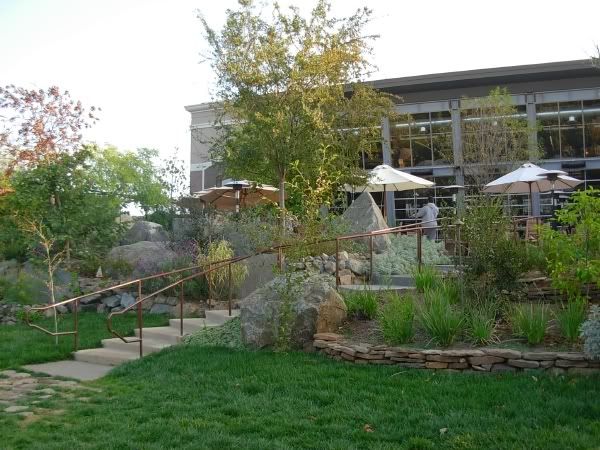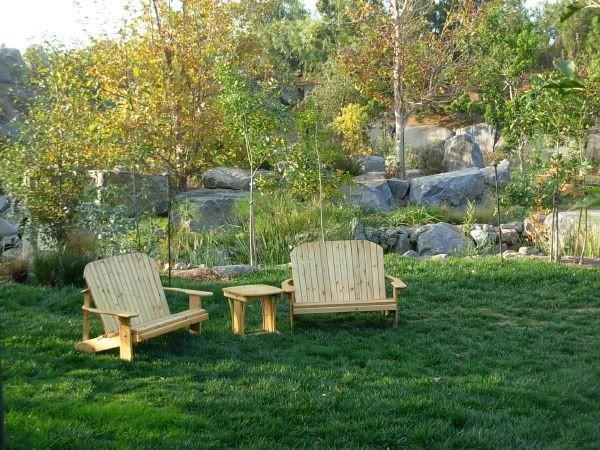 A stroll down the stair path, leads to the actual gardens, where there are more places to relax and enjoy the atmosphere and friends.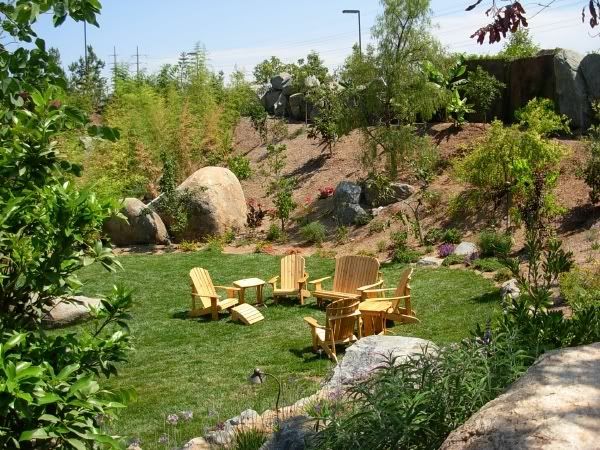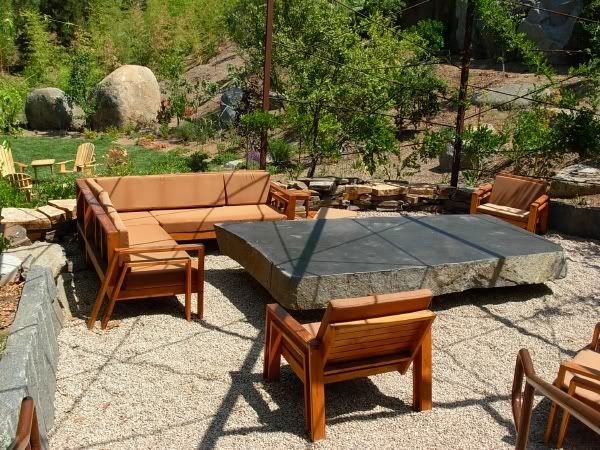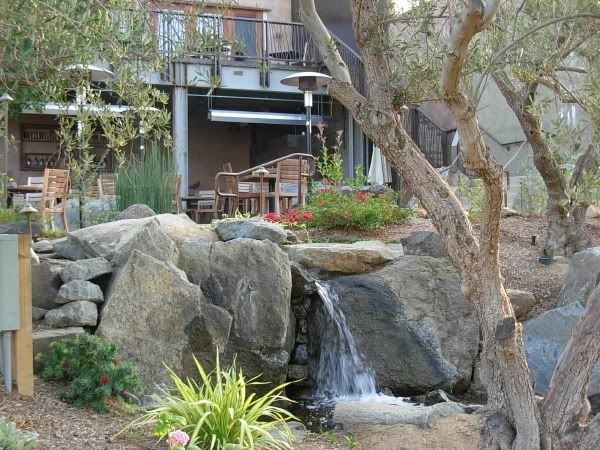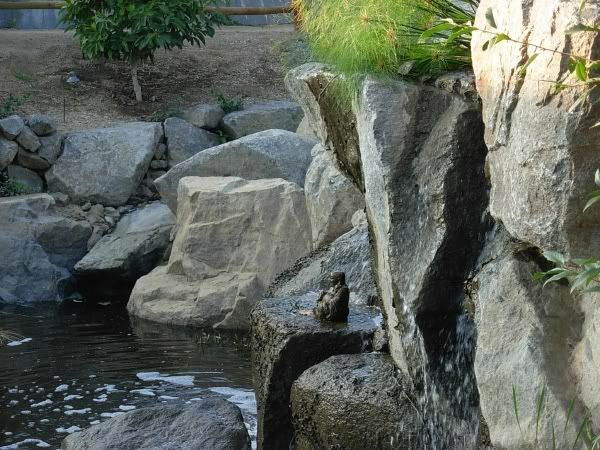 Along the garden path there are a couple of other waterfalls and ponds to ponder by.
Being attached to a microbrewery, they have a special attitude about their food. From their website:
A PDF file of sample menus are available online: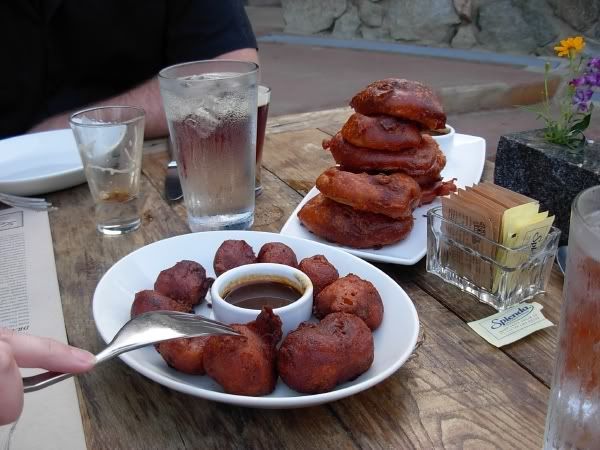 Our appetisers, deep fried Spud Buds and beer batter onion rings.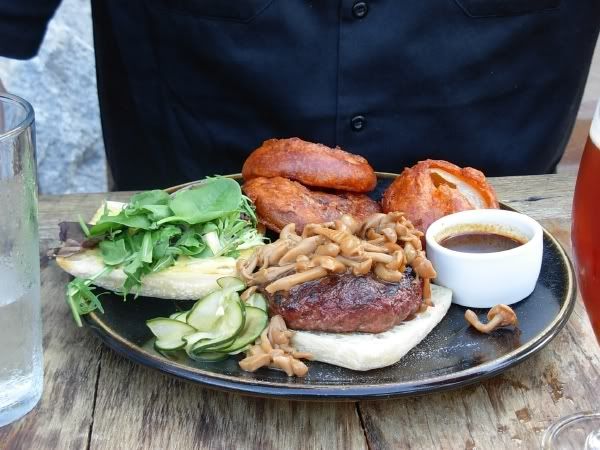 Wood Grilled Buffalo Burger