We 'won' this hotel on Priceline after seeing someone else win it from biddingfortravel.com for $35 we thought we would give this 2* hotel (formerly a 3*) a try. Arriving Friday Feb 22 through Sunday the 24th. I bid $35.00 and won. Total cost was $86.70.
Good news: Very comfy and clean beds. Bath and Body Works products for shampoo/soap. Location could have easily walked, plus Garden Block is a very close. Free parking. Quick check in and out. There is a restaraunt and bar in the lobby area but we did not go into either one. Coffee pot in room. Refrigerators available for a fee. Ironing board and iron in room. Extra pillows in drawers that were higher quality pillows.
Not so good news:
Carpet stains - it was not dirty as I walked on it my white socks.
Loud air conditioner - I like to have a fan on when sleeping but we could not have it running because it made way too much noise. The one at the end of the hallway also made a lot of noise and I could hear it in the middle of the night.
We were on the 4th floof of the Surf tower which over looks Harbor Blvd. at first I thought this was great as we could see Tower of Terror from our room. What I did not think about is I could also hear all the cars going by at night.
Small bathroom counter space.
Only one trash can in room. I like to one in the bathroom and main room.
No jacuzzi.
Red Lion took this hotel over in November 2007 and have been putting a lot of effort into upgrading so I think this place is just going to improve over the next few months. IMO it was at about the same level as the Holiday Inn on Manchester but a lot closer and cheaper.
Pictures:
The lobby area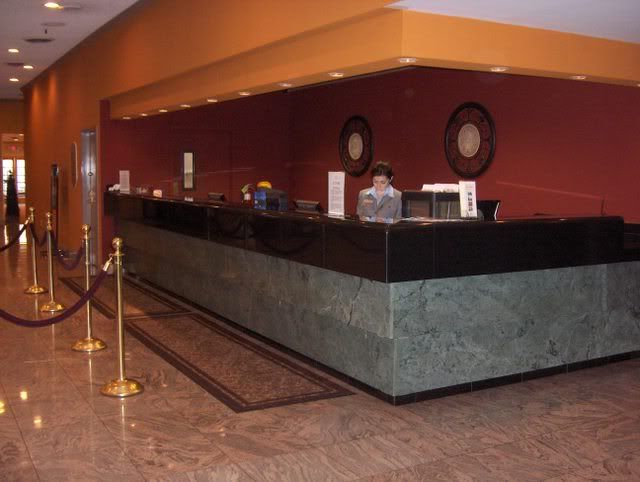 Our room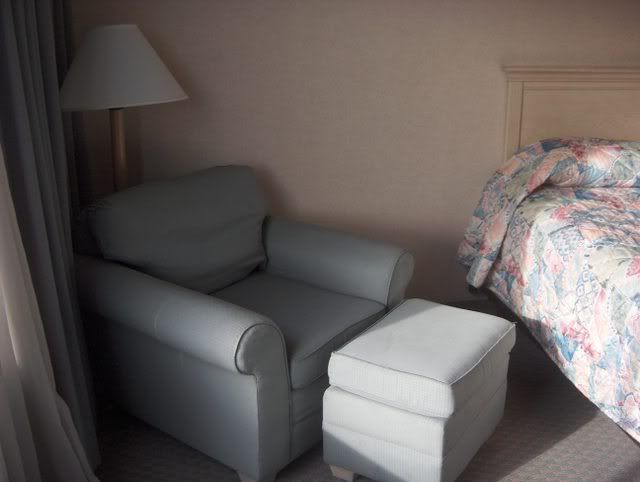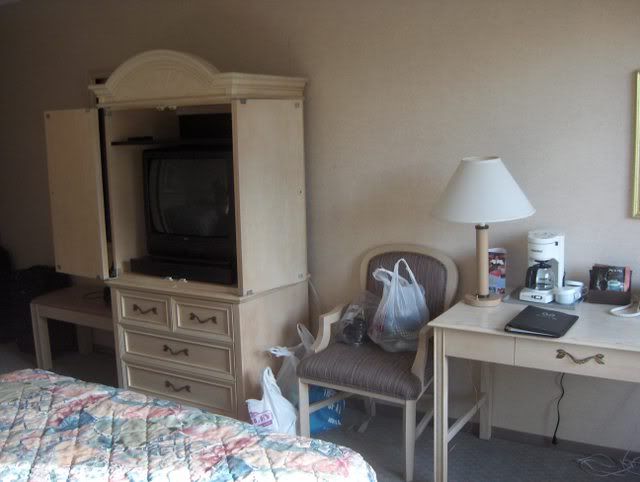 The bathroom
View out the hallway window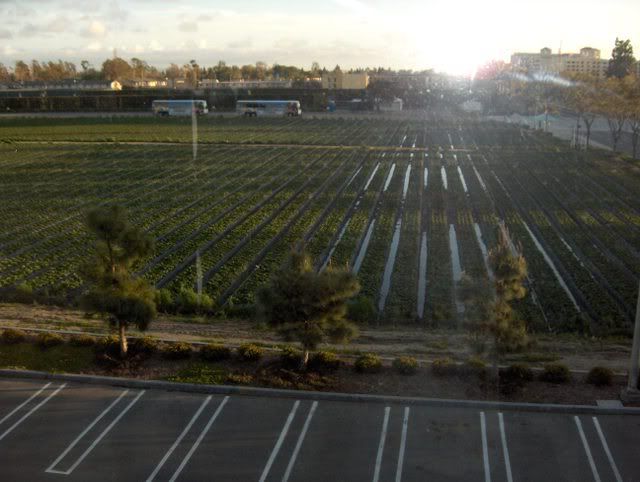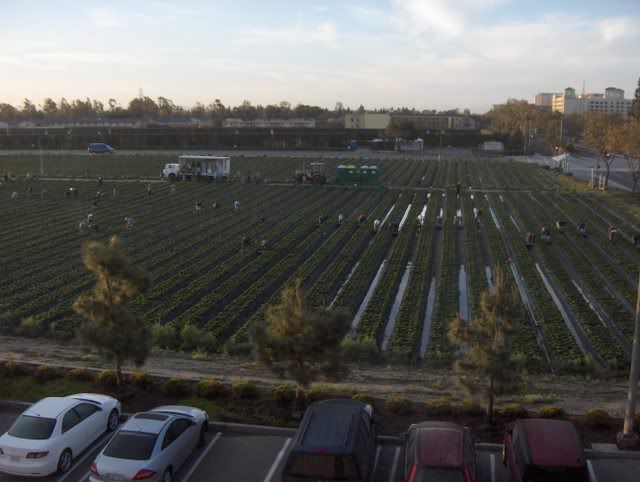 Gift shop
Exercise room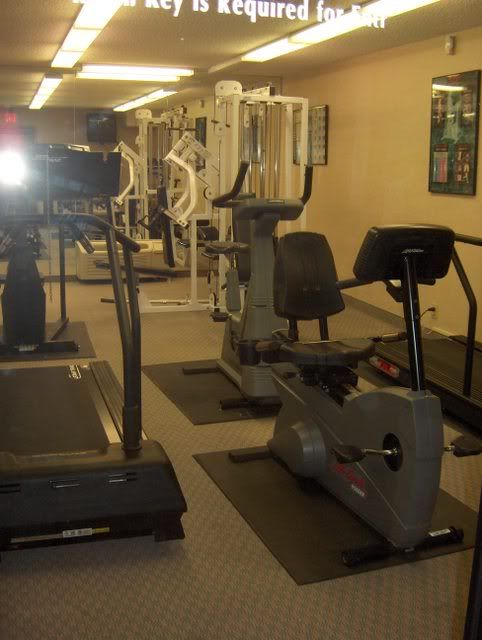 We went to check out the pool and found this: