This past weekend we had won through Priceline the Candlewood Suites for $39 a night. It was a good value and the hotel was clean throughout. The bedding was new and high quality, the rooms were fairly large for studio suite, free parking and free internet access. It is a bit further than we are used to about 10 minute drive to the park.
Looking at the entrance door with the mini-kitchen.
Leather office chair, desk and spare chair. Each room has a VCR/DVD combo and you can borrow movies from the front desk to watch although they had a lot of cable channels including HBO.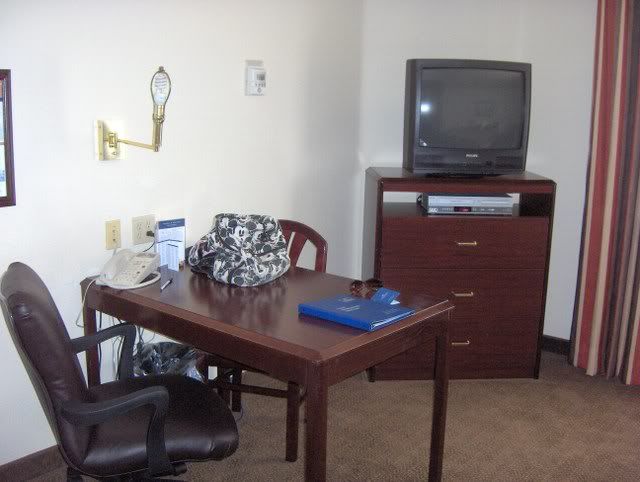 Bed
Bath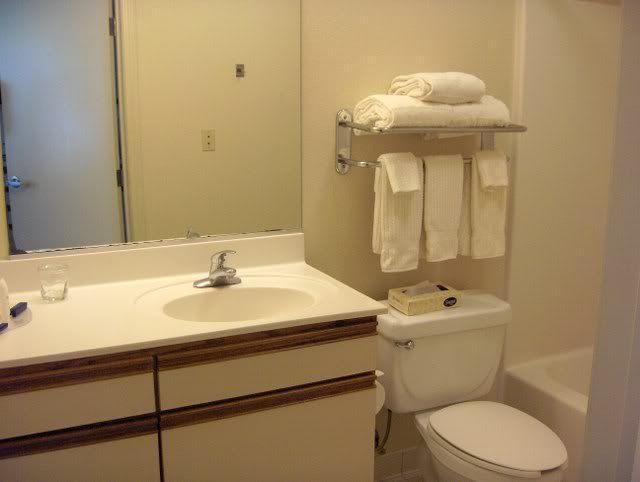 Comfy lazygirl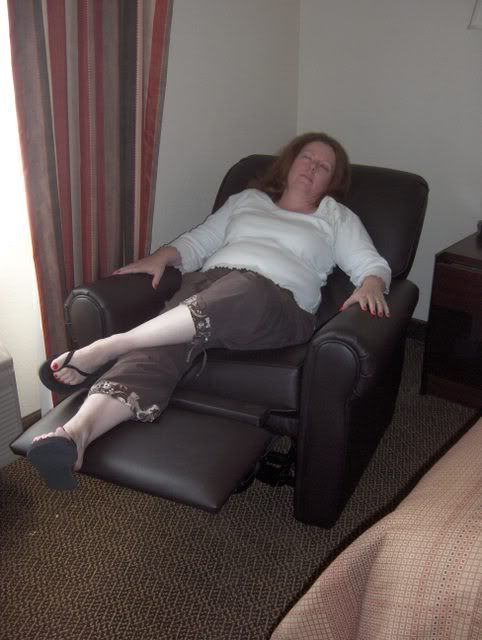 Laundry facility/exercise room and an honor system mini-grocery store.