This past Saturday and Sunday we used Priceline and won for $45.00 a night the Hilton Suites in Orange. We have stayed there before and loved it. This time again we were very happy. This hotel has the same look as an Embassy Suites with the open lobby area and all rooms being suites. Parking is free and the hotel has a great indoor and outdoor pool, jacuzzi, sauna and workout room. We did not try any of the food at the hotel. The front desk personal are the best IMO. Bath products are all Crabtree and Evelyn. It is not within walking distance of the park but there is a shuttle to the park, I am not sure if it is ART but it is about a 5 to 10 minute drive to the park. The Block at Orange which is a shopping/eating/entertainment mall is about 5 minutes away.
Their website has add'l pictures but here are mine for your review.
From the room door
Great mini-refreshment area with coffee, fridge, microwave, sink.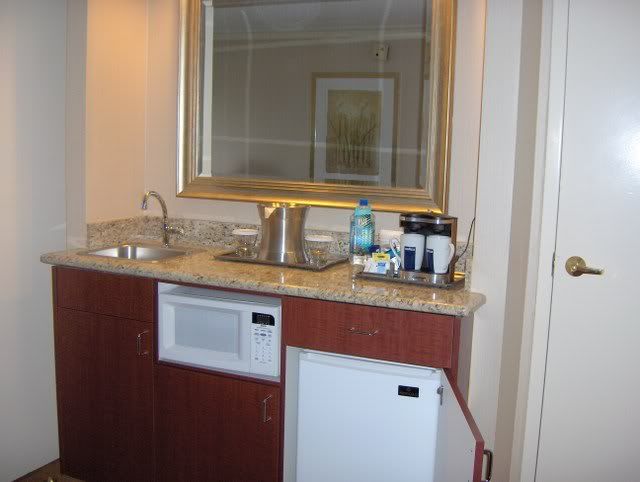 Living room TV
Looking to bedroom from living room.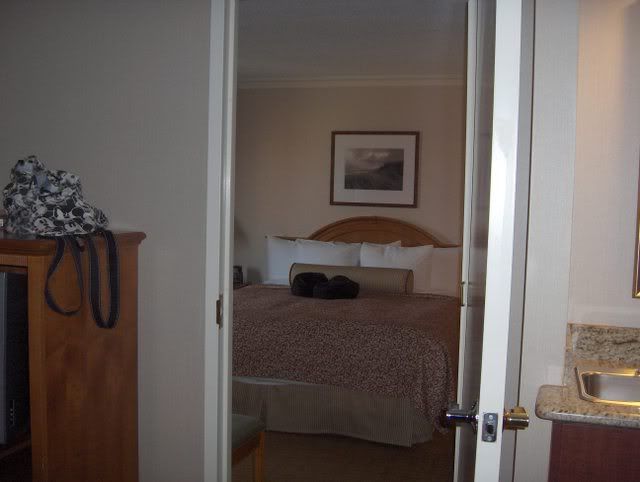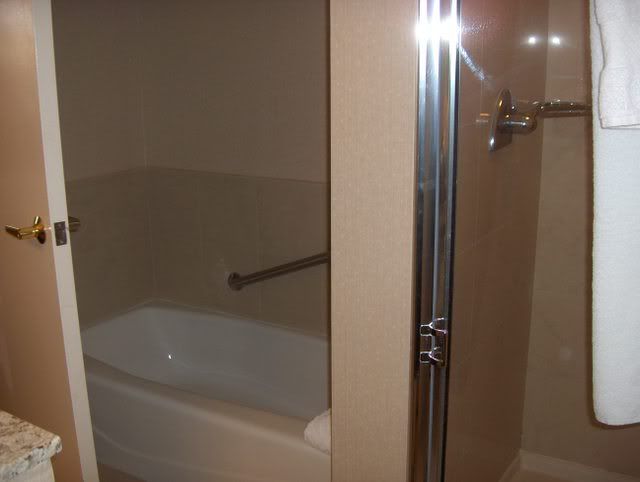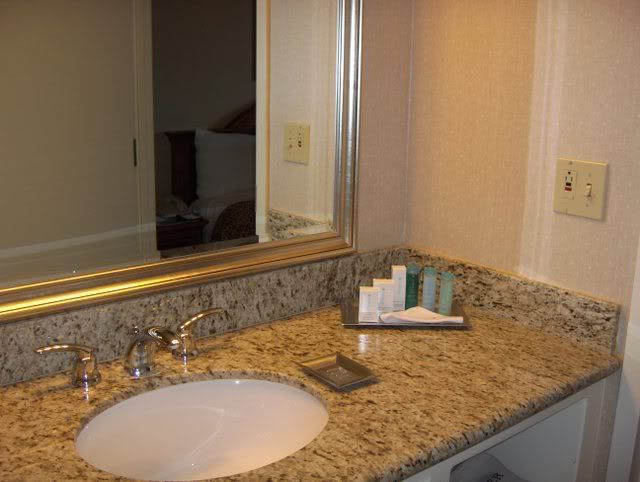 Looking into bedroom from bathroom, a nice feature is that there is a door the bathroom in the living room and the bedroom.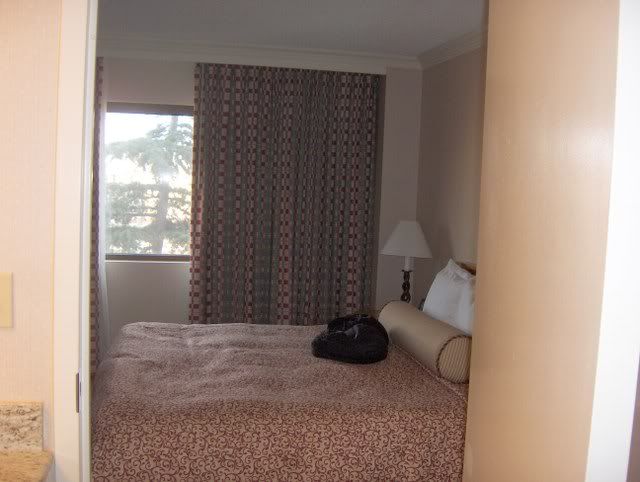 Bedding is super comfy and Timmy loves their pillows, I may have to buy him a couple for Father's day.
Bedroom TV that swivels out and a dressing bench.