Found some old photo's from a very early 80's trip to Disneyland. Scanned some in so you can laugh at them with me. I was 4 or 5 at the time. Enjoy.
my older brother and sister with Captain Hook.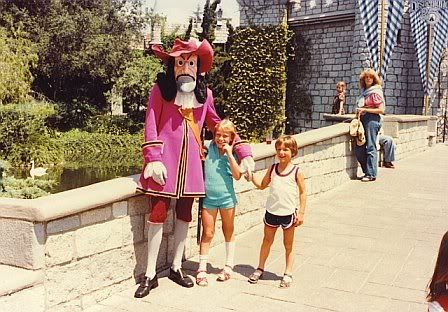 Classic...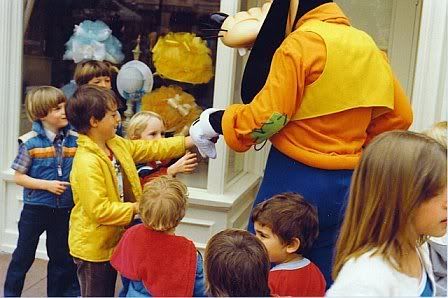 Check out that style.
not sure where this photo was taken?
I can't wait to make fun of my twin brother for the hat(although I probably had one....being a twin and all). I remember those jackets too. The sleeves zipped off to make a vest.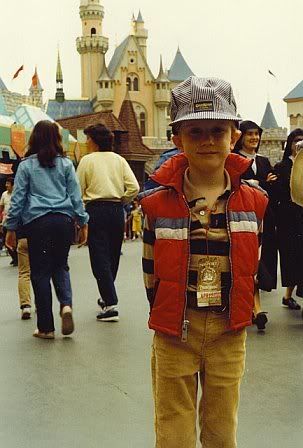 a couple years later....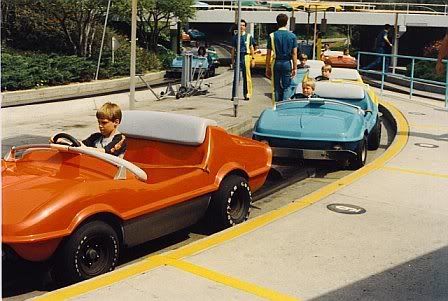 the old parking lot..
Those were the days. we used to drive to Disneyland from the Bay Area in our '76 Honda Hatchback with 6 of us. Not really sure how that worked with seating. Later they got a '80 two-tone brown Volkswagen Vanagon. I am convinced my parents bought the ugliest cars as an inside joke for when we drove them years later. we drove that van till it died. An ugly but fun car....for those days.