I went through some old family albums and I thought I would share some of my family photographs with you. Hope you enjoy!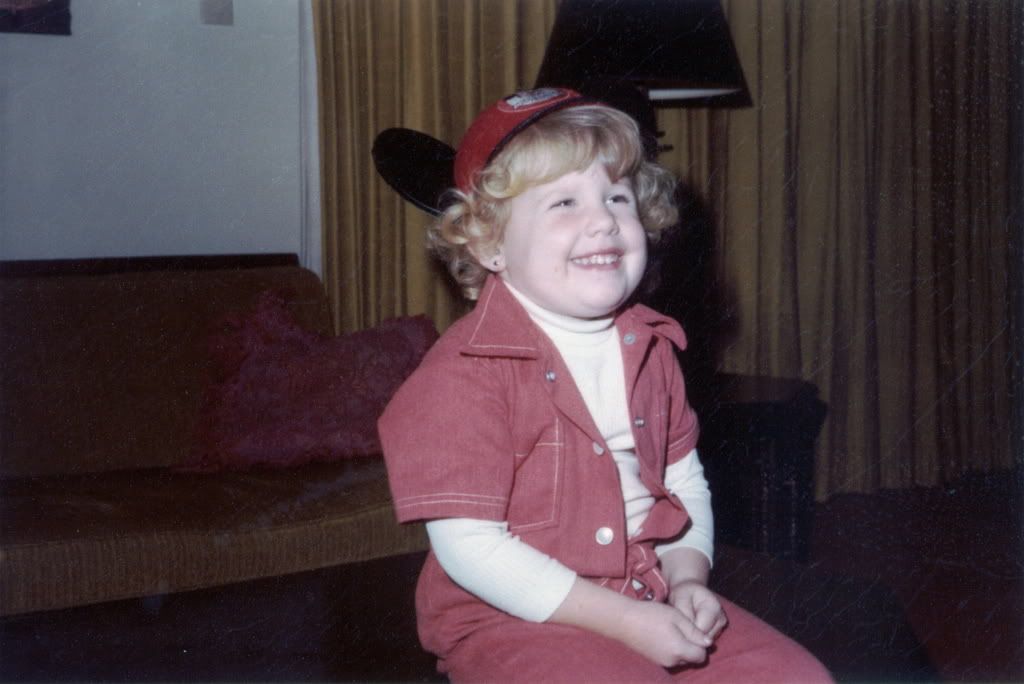 Proof I have been a Mouseketeer since the 70's!
I was kinda mean to poor Mickey though!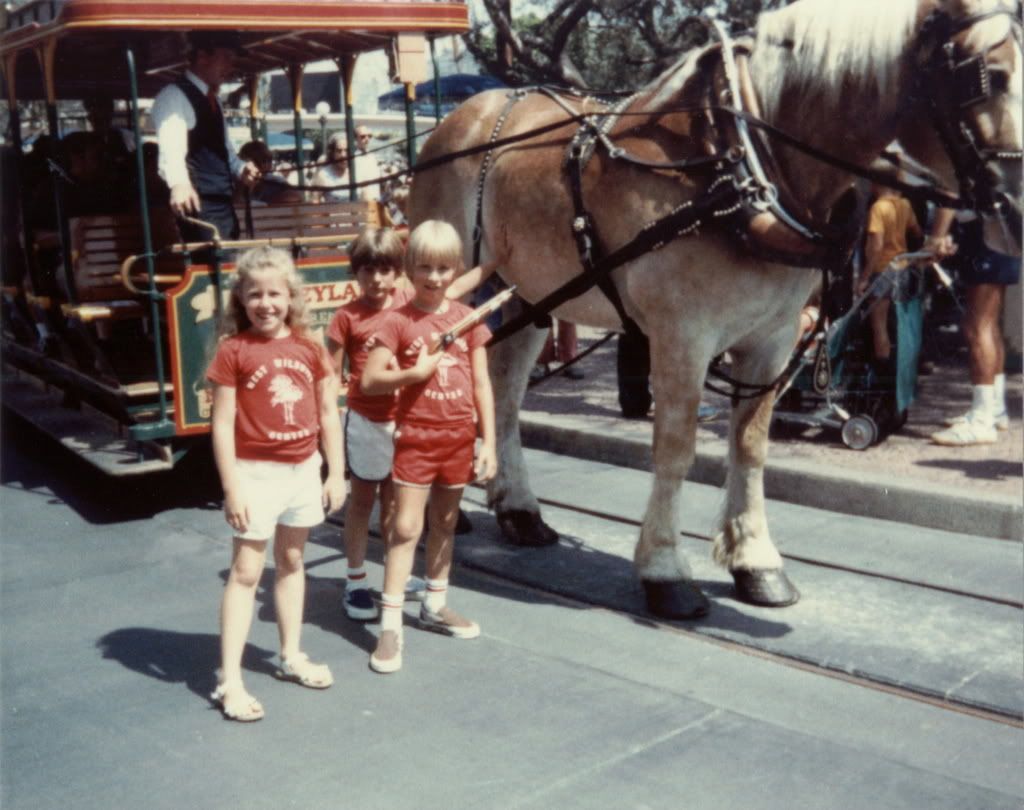 Main Street circa 1981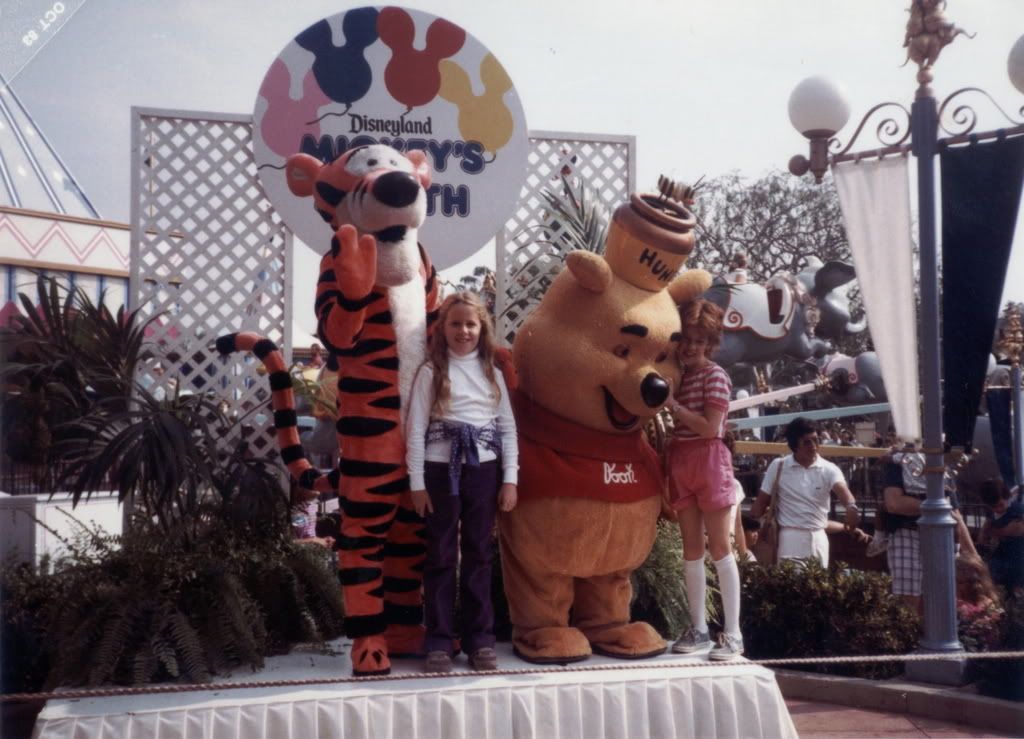 The photo says October 1983 on it and Mickey's Month. I can't remember if this was for Mickey's birthday. Anyone remember details about Mickey's Month?
This was my first character meal ever. It was part of Mickey's Month and took place near Space Mountain. I remember we got headbands, party hats, and balloons.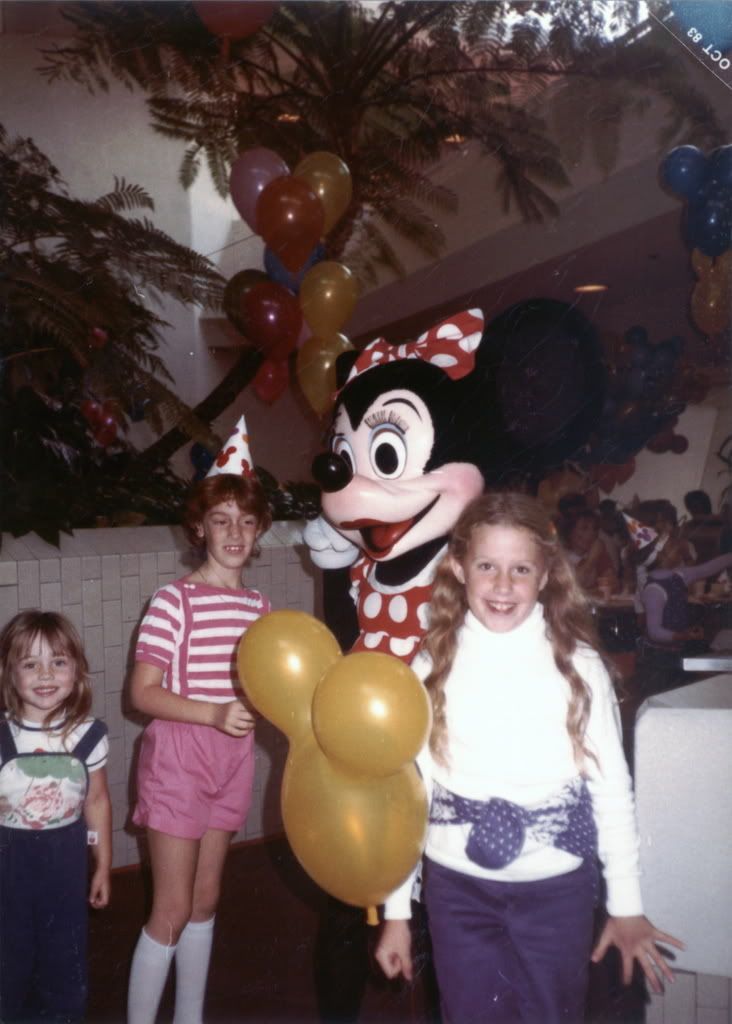 How I miss those classic Mickey balloons! They just aren't the same anymore. Remember how one or both ear would sometimes deflate?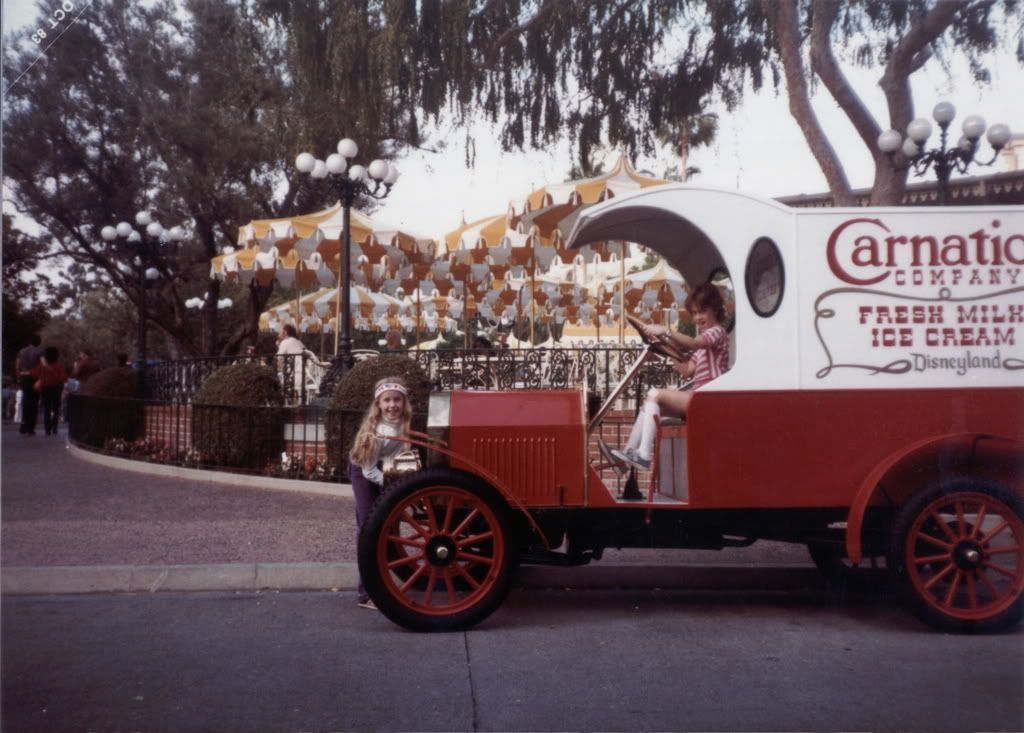 Remember the ol' Carnation truck?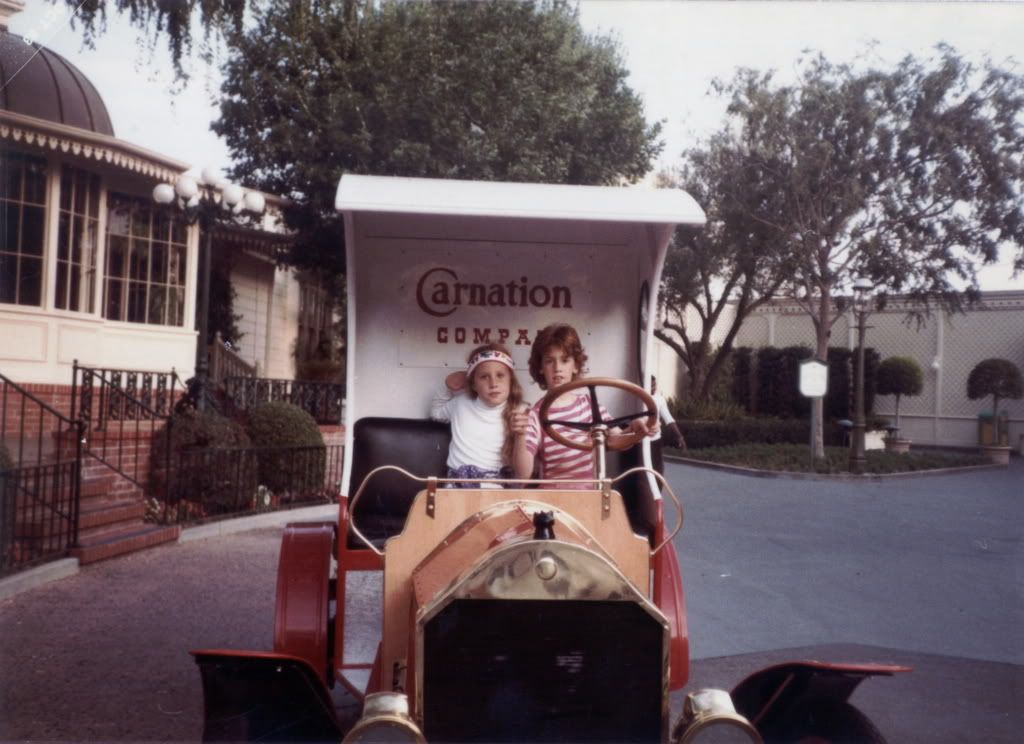 To think Walt once sat in the same seat!
Now as a bonus...two pics of my mom (the blonde), aunt and grandma at DL in 1972.