D23 EXPO Special Report : Hong Kong Disneyland Grizzly Trail Artwork and Model
We wil have a look today at the Grizzly Trail artwork that was revealed in the Parks and Resorts pavillion at the D23 Expo. Grizzly Trail will be one of the three new lands of HKDL and with the Grizzly Peak attraction it will be an interesting new version of a "Frontierland" theming. Before i go further i want to warn you that there will be major spoilers all along the article. If you don't want to know anything about the storyline, this is definitely not the right article! Also, click on each pictures to see them in big and explore details.
Here we go for the artwork, and i've also included new pictures of the Grizzly Trail model and my own comments on the renderings. Note that this time i have to speculate a bit on what is suppose to happen as i was not at D23 and didn't had an Imagineer to give me details on the attraction. So, very probably, the renderings below won't be in the right "order" of the different scenes of the ride.
This first artwork show the Grizzly Peak entrance. note that the whole area seems to have pine trees all around.
In this next scene we see the train going up the hill to enter the mine...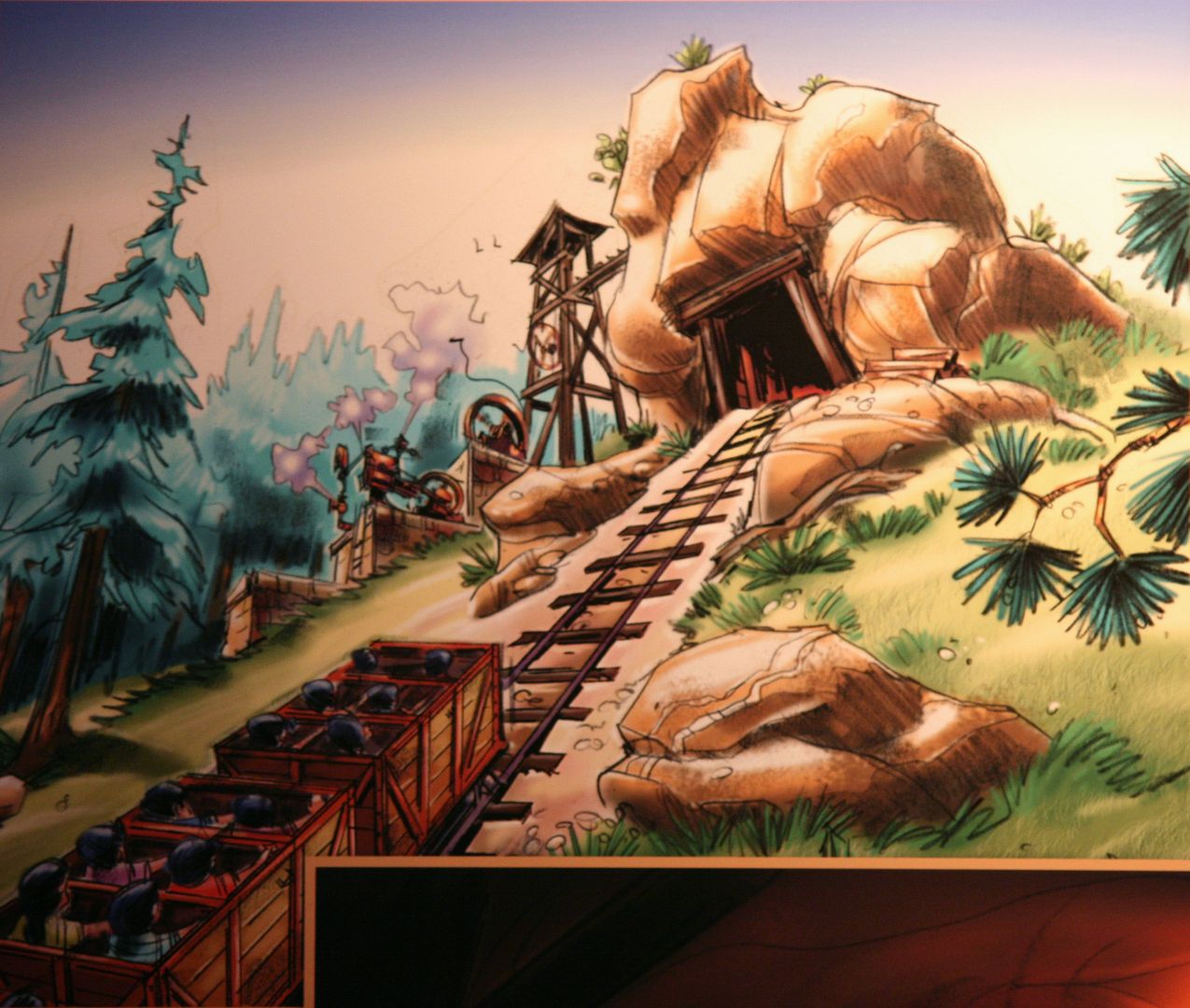 ...where riders will encounter a first Grizzly bear. As you can see the train is arriving at an intersection where a bear scratching his back on the track switch will direct the train to the "dangerous" tunnel 4.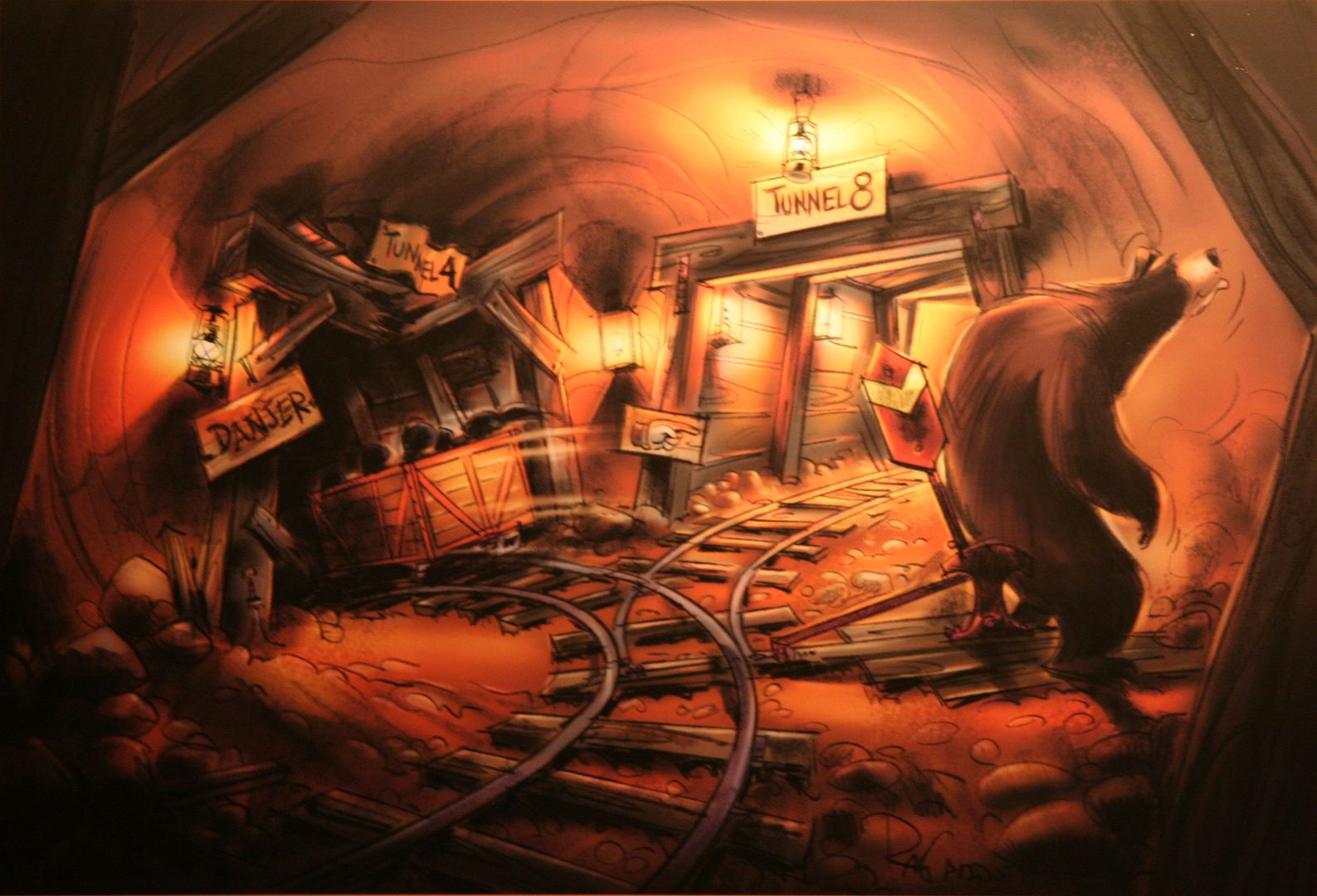 More sketches were done for this scene, here they are.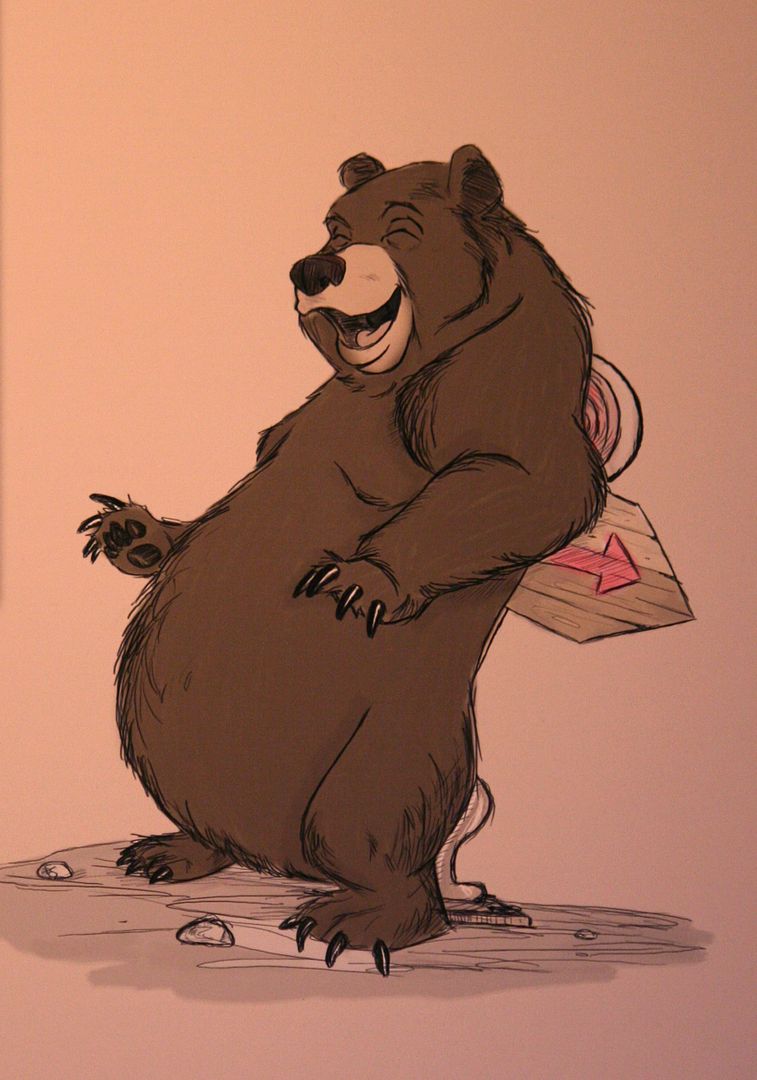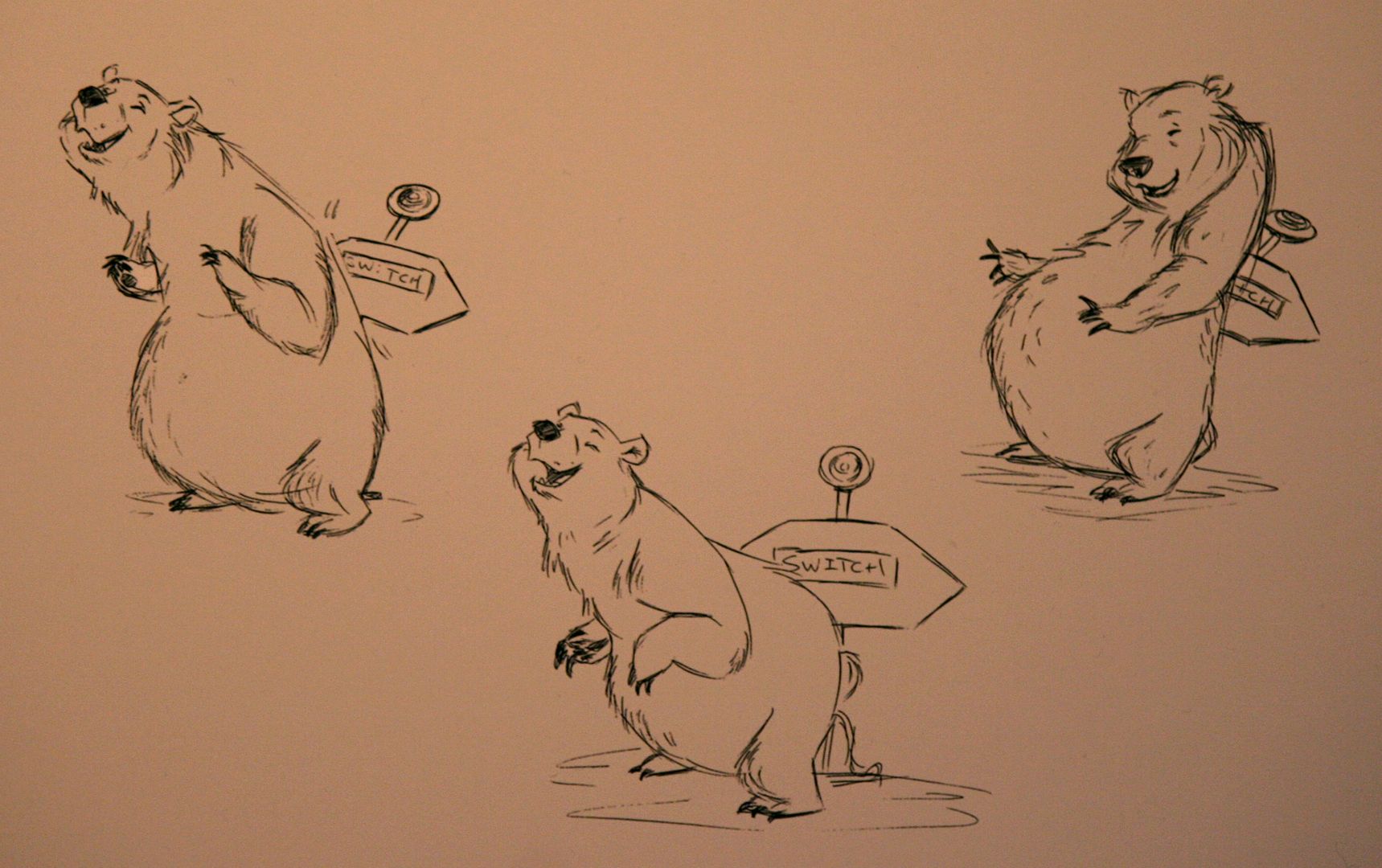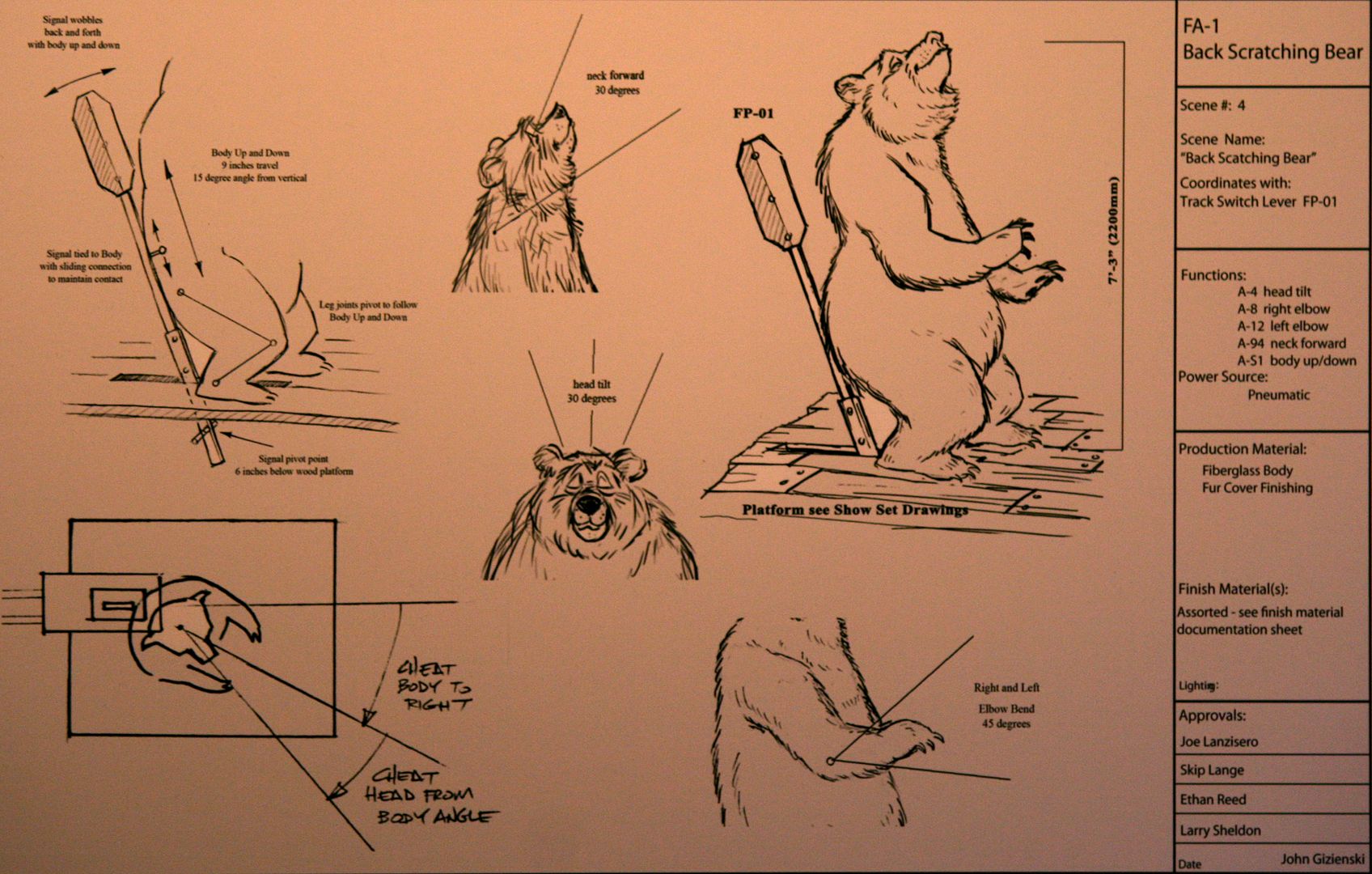 Here is a small maquette of that scene.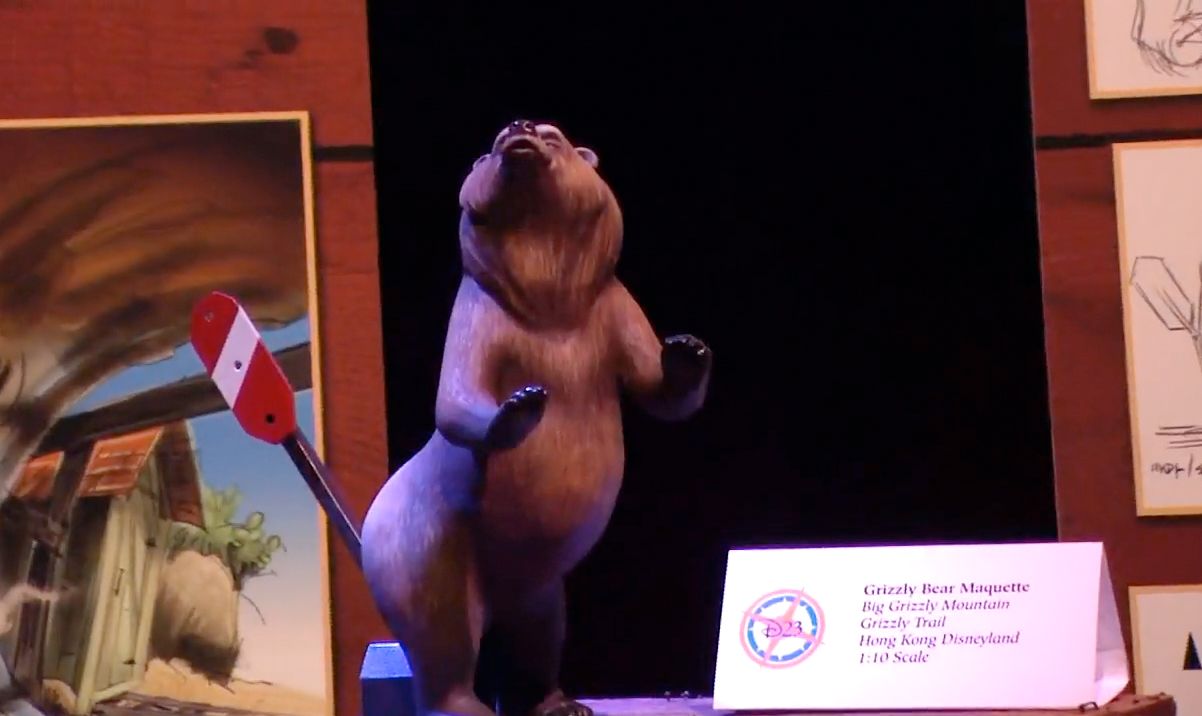 Jump to the Disney and more full article to discover MANY more artwork of the Grizzly Trail land!
Disney and more: D23 EXPO Special Report : Hong Kong Disneyland Grizzly Trail Artwork and Model
-