Hong Kong Disneyland on its way to celebrate the " Year of the Tiger "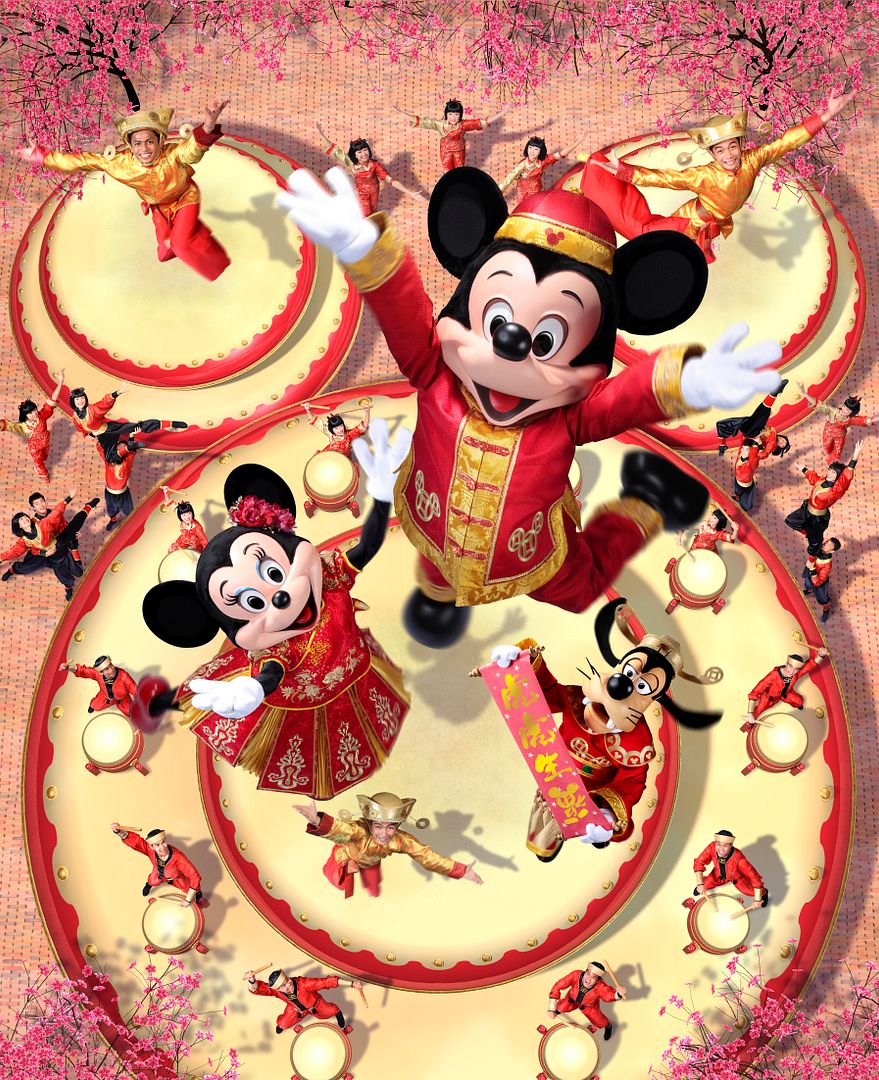 Here is a Hong Kong Disneyland update where we'll have a look not only to what happened the last three weeks but also to the upcoming Chinese New Year event.
On January 3rd HKDL Christmas Season ended and so did the new "Lights of Winter" on Main Street where Christmas lights came alive with giant snowflakes carried by performers in alluring winter spirit costumes sparkled all the way to the Sleeping Beauty Castle.
On December 12, to celebrate a significant step in the expansion of Hong Kong Disneyland, a groundbreaking ceremony was held at Hong Kong Disneyland. John Tsang, Financial Secretary of Hong Kong Special Administrative Region of the People's Republic of China, and Jay Rasulo - who was still Chairman of Walt Disney Parks and Resorts - officiated the ceremony with representatives from the Government, The Walt Disney Company and the Hong Kong community in attendance.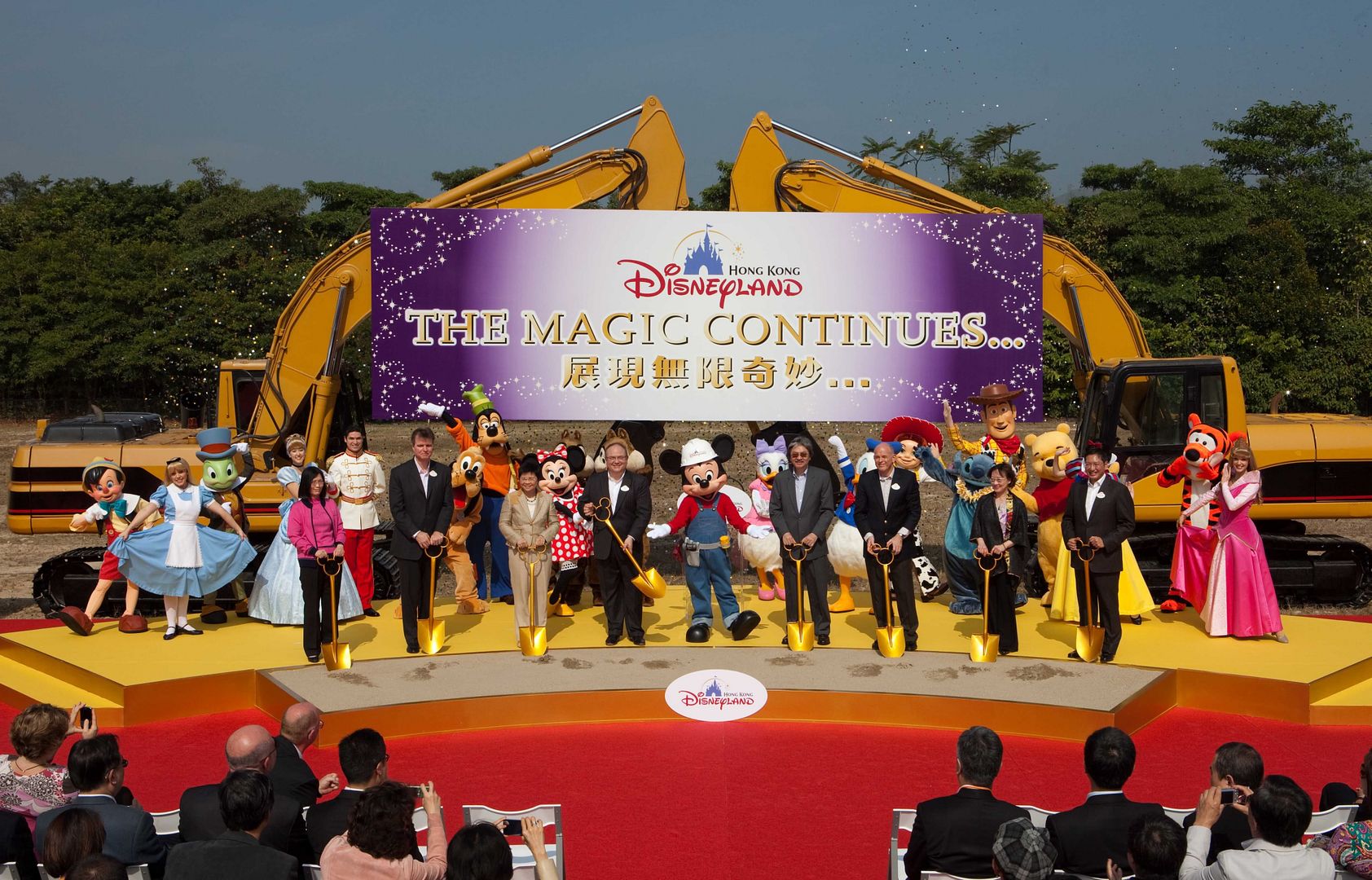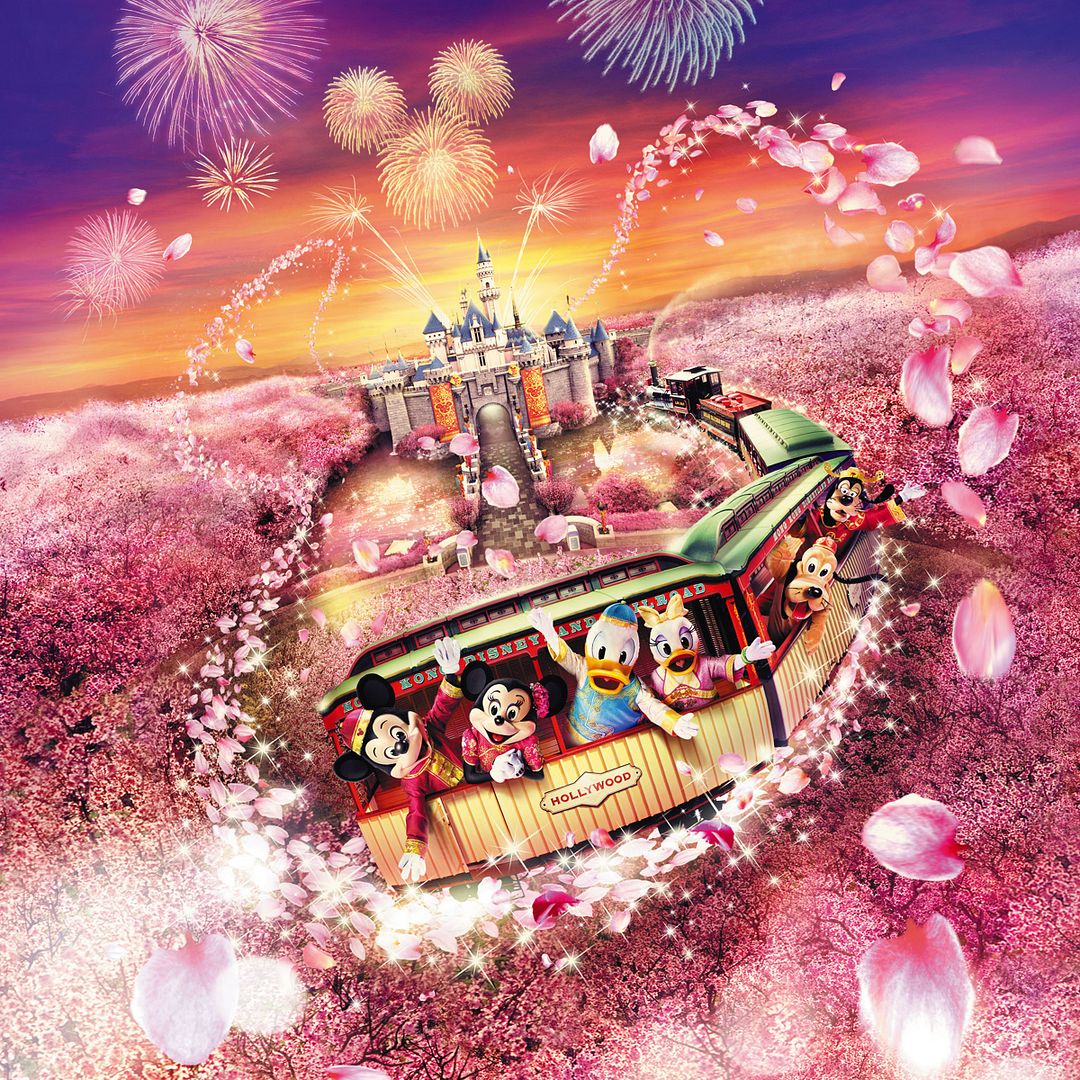 But one of the most important event of the year in China will take place soon as the "Year of the Tiger" is expected to begin on Februray 14th. The Chinese New Year is an incredible event not only in China but all around Asia and it's hard for occidental people to imagine how important that date is. In fact, the Chinese new year marks the beginning of the "energetic year" with the very beginning of the "energy of the spring". In the Chinese tradition, the spring don't begin on March 20th but on the second new moon of the year. It's the time - and they are right - where what is called the "energy of the spring" - linked to the "wood" element begin, the end of the "winter energy", and the real date of the re-birth of a new year. This is not very known in Occident and this is why i give you this little explanation.
To come back to HKDL, the marketing office released the program of the event and here it is:
Jump on D&M Full article to read HKDL Chinese New Year program with more pictures :
Disney and more: Hong Kong Disneyland on its way to celebrate the " Year of the Tiger "