Drum rolls begin at Hong Kong Disneyland for the Chinese New Year's Celebration
The awaited Chinese New Year won't be before next Sunday, February 14th, but at Hong Kong Disneyland the celebration already began four days ago! Here is the official press release with full details and great pictures!
"To welcome the arrival of Chinese New Year, Hong Kong Disneyland Resort is presenting the Year of the Tiger Celebration to media today Feb 4th. From February 5 to 28, Mickey Mouse, Minnie Mouse and their pals in their stylish new costumes are ready to greet visiting Guests from across the region. Hong Kong Disneyland Managing Director Andrew Kam, along with singer Kelly Chen joined Mickey to present the first showing of the all-new Disney's Jumping Jam.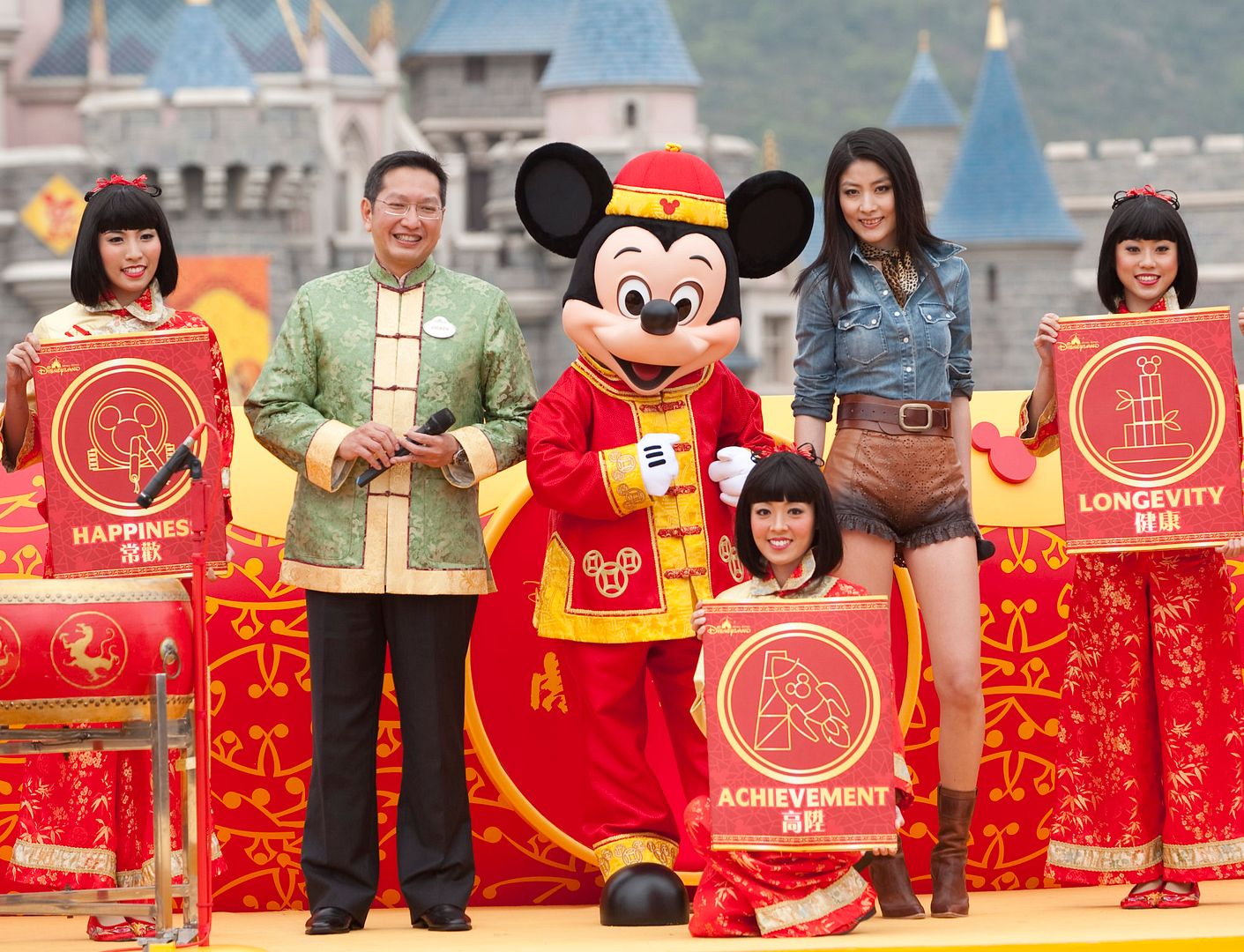 Managing Director Andrew Kam hopes to bring a truly relaxing family vacation to Hong Kong residents and tourists this Chinese New Year. "The Lunar New Year is one of the most important festivals for the Chinese community. Our entire Cast is dedicated to providing our Guests with unique festivities presented in Disney's truly creative style. We also want to ensure everyone will enjoy their visit and bring home the very best holiday memories, no matter how old you are," he said.
Guests can take a leisurely walk along Main Street U.S.A and be immersed in the festive spirit as they meet their favorite Disney Friends in new costumes; take photos along the lucky trail; check out the new merchandise in the stores or enjoy delicious traditional cuisine. There are multiple shows of the all-new Disney's Jumping Jam and the popular Celebration in the Street ready for Guests to enjoy throughout the day. Flower lovers will be delighted with the all-new Lucky Trail.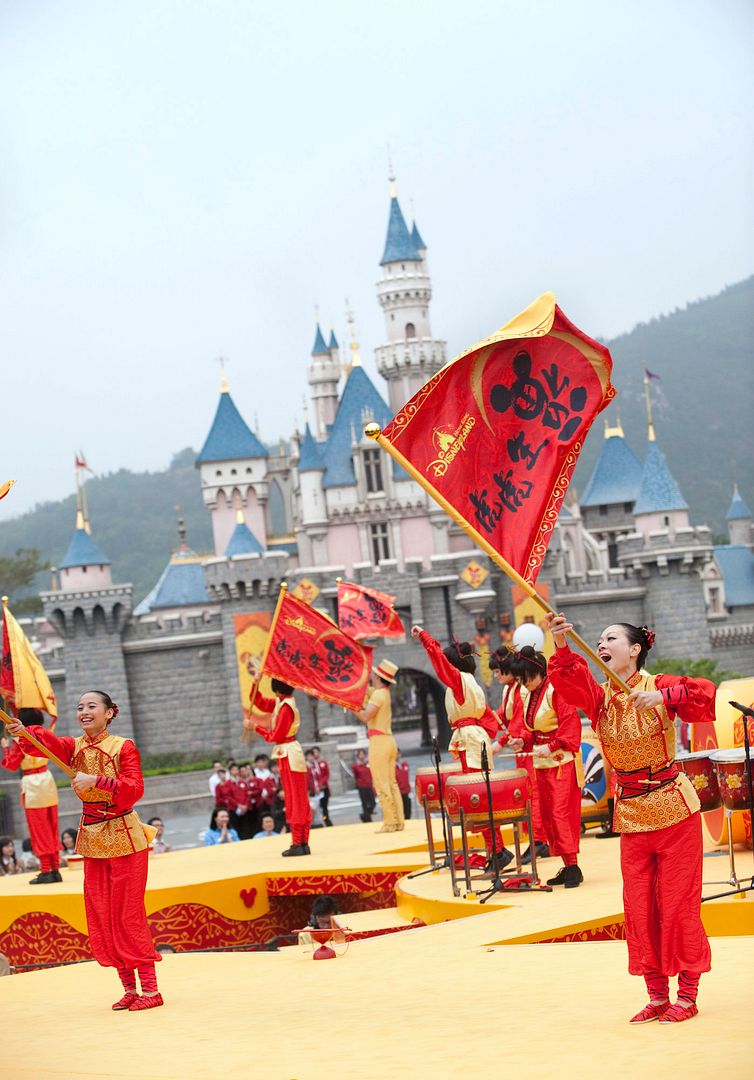 In the all-new Disney's Jumping Jam, a 360 degree stage has been placed in front of the Sleeping Beauty Castle for the first time ever, allowing Guests to view the show from all angles. The various levels of the stage are filled with Chinese drums in different sizes, the drum which takes pride of place at the centre of the stage is 2.5 meters tall and 7 meters wide.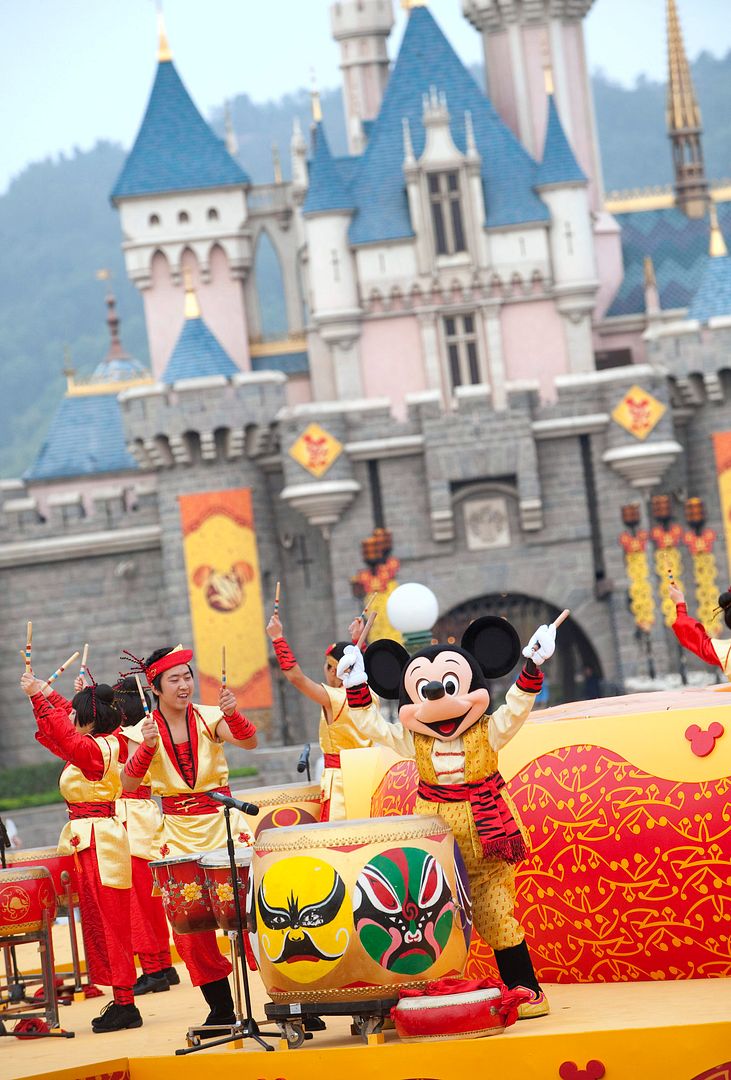 Mickey leads over 30 drummers, acrobats and cast members in their festive costumes to show off their talents in this one-of-a-kind performance, inviting everyone to join and clap along.
Many more pictures of HKDL in the D&M full article here:
Disney and more: Drum rolls begin at Hong Kong Disneyland for the Chinese New Year's Celebration

Edited: Great videos of the chinese New year celebration Parade and Jumping Jam show are now available here:

http://disneyandmore.blogspot.com/20...xi-fa-cai.html