Our good friend Scarlett Stahl recently took a special birthday trip to Hong Kong Disneyland and has offered to share her account with us. Happy belated birthday to Scarlett and Happy Hong Kong Halloween to all of our readers!



---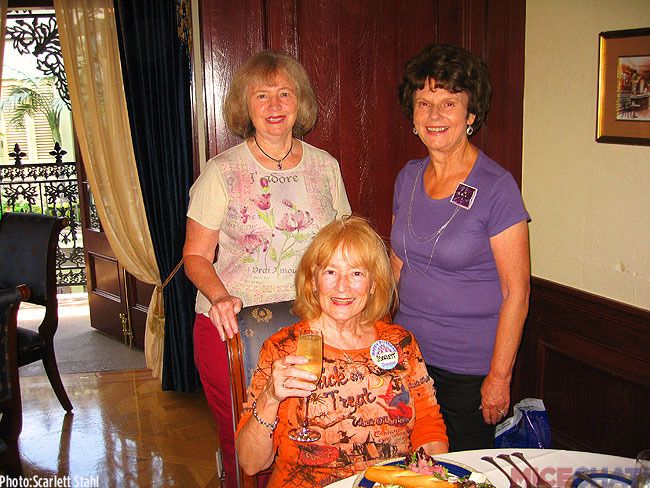 Club 33 with my friends
Where would I want to go on my birthday? Why Disneyland, of course, and why go to just one Disneyland, when you could go to two different ones? I celebrated September 30 at Club 33 in the California Disneyland, compliments of a good friend, who is a member. I had a glass of champagne with an elegant lunch and allowed myself to purchase a birthday gift of a Club 33 umbrella. Two of my best friends accompanied me on this celebration, Carol Burgen and Kay Fox.

Four days later, Carol and I were on a plane for the second Disneyland… the one in Hong Kong!! Best of all, the Park was decorated for Halloween, one of my favorite holidays. It is a small park in comparison to the others, which I have visited before. There isn't any Haunted Mansion or Pirates of the Caribbean, but there is a Small World with a large Chinese themed area. Those three are my favorite rides.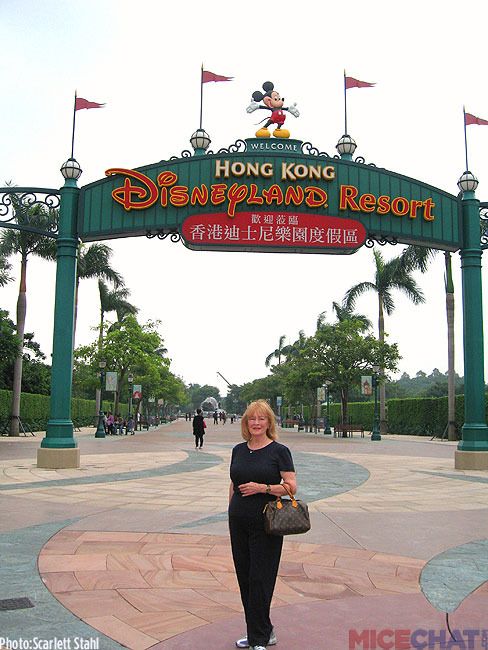 We stayed in Kowloon, which is a part of Hong Kong, for almost a week. We took day trips to outlying areas, such as Macao, before spending the last day and night at Hong Kong Disneyland on Lantau Island. Lantau is the same island that plays home to the airport. Prior to our stay at the Hong Kong Disneyland resort, we took tours of both the Disneyland Hotel and the Hollywood Hotel. Most impressive at the Disneyland Hotel were beautiful chandeliers, which featured Cinderella's glass slippers hidden amongst the crystals.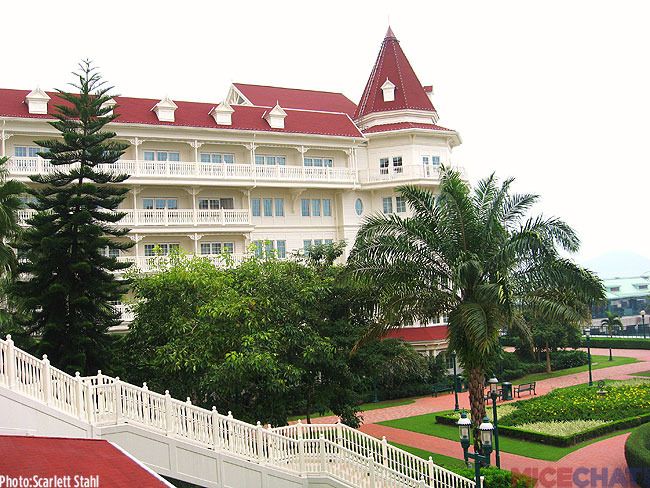 The Hong Kong Disneyland Hotel



Lovely crystal chandeliers.
When my friend and I returned to the resort, we opted to stay at the Hollywood Hotel. It's not as glamorous in appearance as the Disneyland Hotel but was extremely comfortable and more affordable, while it still had the magical Disney touch. Our door key featured Mickey as the Sorcerer and could be kept to be used as a luggage tag later on, which made a nice souvenir.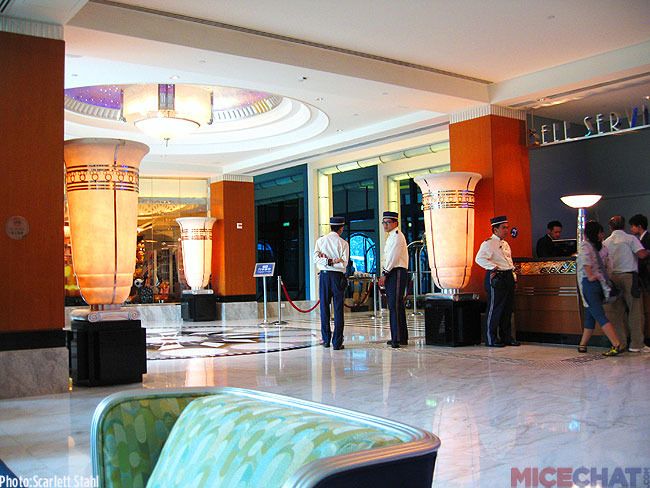 The lobby of the Hollywood Hotel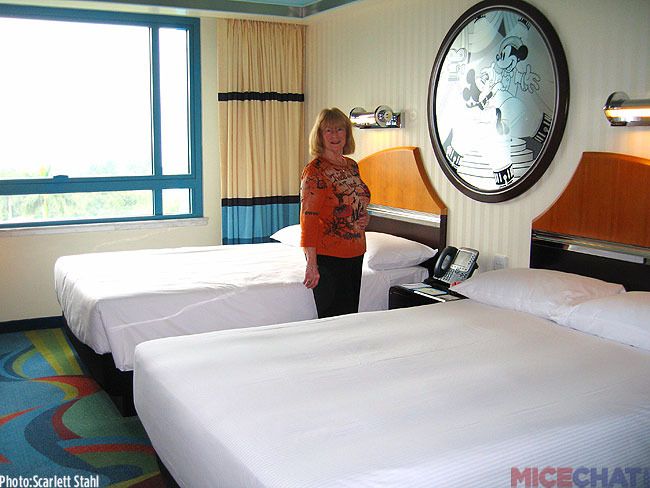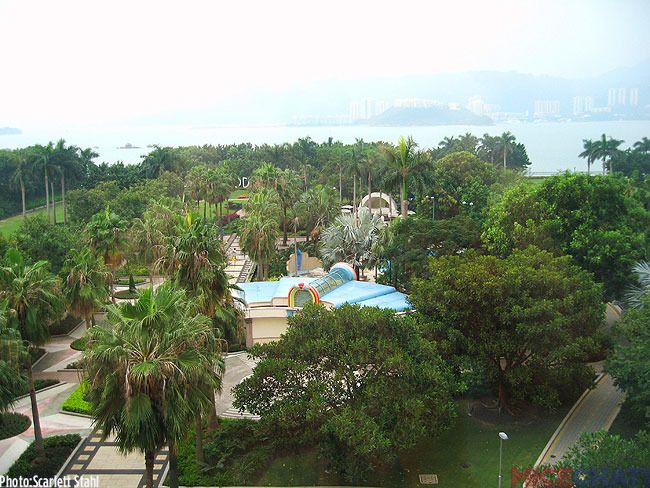 A room with a view.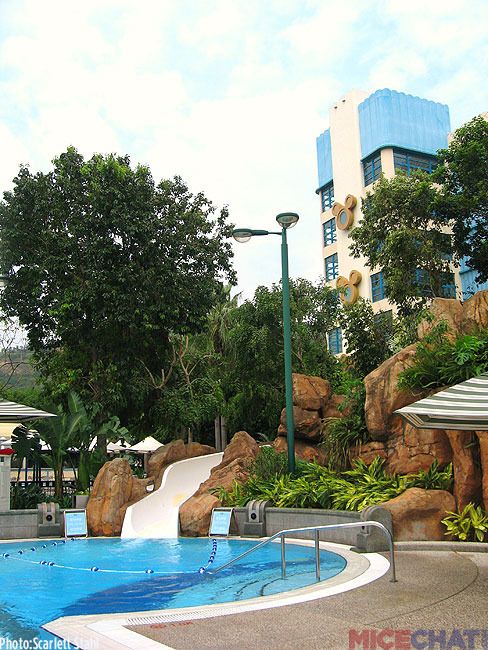 The Hollywood Hotel Pool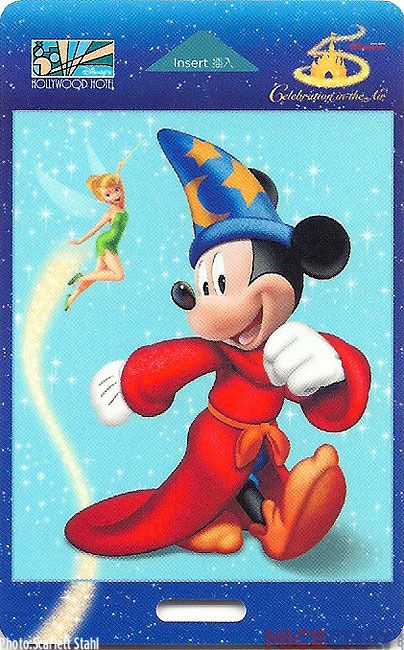 The Key


Going there for a day and a half a day gave us time to do our shopping and freed us for more of the rides, shows and parades on the one full day and night, when we were in the Park. And one day and night really was enough to see the Park as it was small, while the weather was very warm and humid.

There was a metro, or subway, that went from the center of Hong Kong to the Hong Kong Disneyland Resort. Additionally, there were buses from that area to the Hotels. One could also take a short cab ride from the hotels to the airport or metro was available with a transfer.

In the central location between the transportation area and the Park was an extraordinary fountain featuring a sculpture of Monstro, the Whale, from Pinocchio, with Mickey surfing on the water from his spout!!!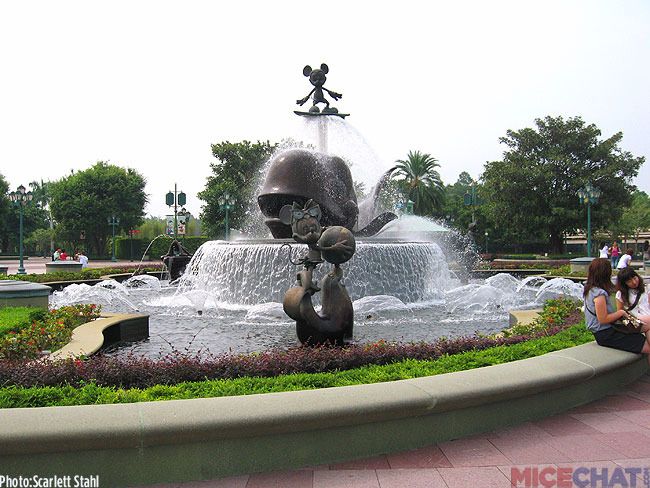 Everyone was polite and most spoke English. All the employees in the Park were handing out stickers, featuring Disney characters in Halloween costumes.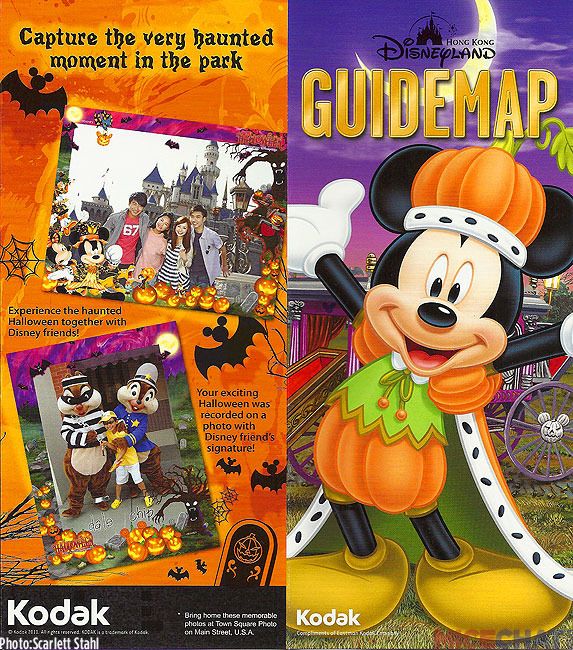 The Park looked much like our California Disneyland, but decorated for Halloween and had similar rides, just not as many of them. The rides and shows included the following:

[*=1]

Festival of the Lion King

[*=1]

Rafts to Tarzan's Tree House

[*=1][*=1][*=1]

Liki Tikis



[*=1]

Hong Kong Disneyland Railroad

[*=1][*=1][*=1][*=1]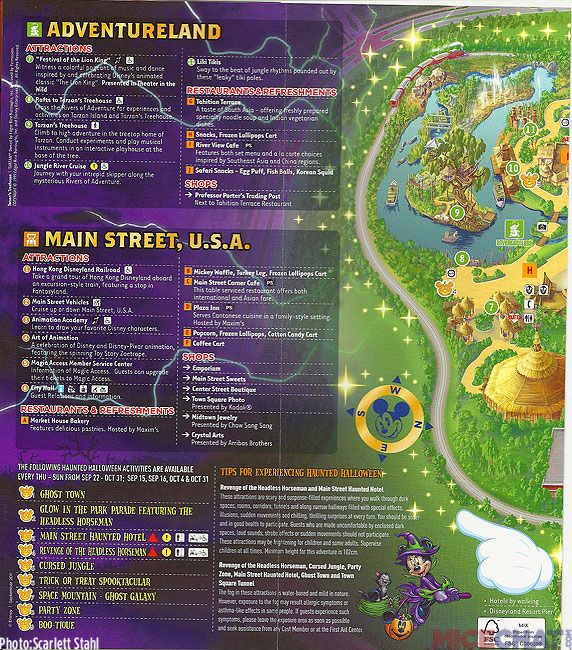 Fantasyland:



Behind Sleeping Beauty's Castle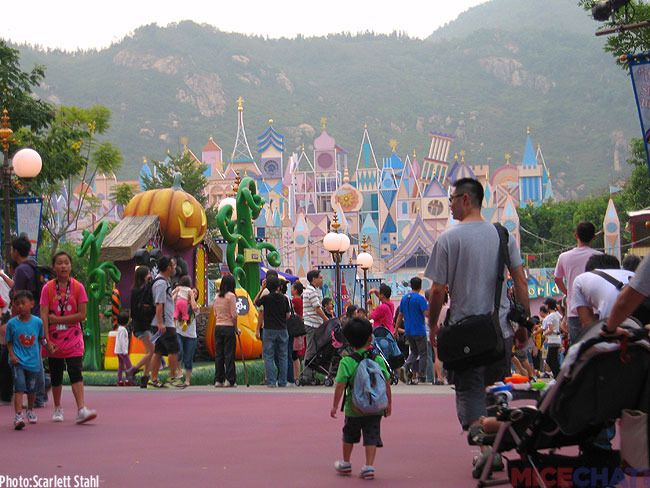 it's a small world
[*=1][*=1][*=1]

Dumbo the Flying Elephant

[*=1][*=1]

Fantasyland Train Station

[*=1][*=1][*=1][*=1][*=1]

The Many Adventures of Winnie the Pooh

[*=1]

Snow White Grotto


[*=1][*=1][*=1][*=1][*=1][*=1]

Buzz Lightyear Astro Blasters
​
I admit I concentrated more on the parades and the Halloween themed attractions as well as the shows. The Golden Mickeys Show was spectacular and lavish, like a Broadway musical. There was even a muscular acrobatic Tarzan, swinging from ropes. The ball-gowned Belle sang and danced with the Beast. The show simulates the Academy Awards.


The Golden Mickeys

The Festival of the Lion King was great, as at Disney's Animal Kingdom, but this one was improved with a rotating set. We didn't see the third and last show, called Stitch Encounter, but it didn't appear to be a real show but rather a character meeting. This is only my guess, however.
The day parade was Flights of Fantasy and celebrated Hong Kong Disneyland's Fifth Anniversary. Most of the Disney characters and Princesses were featured on the floats. My favorite float was Stitch, as the Cast Members put on a show for the crowd.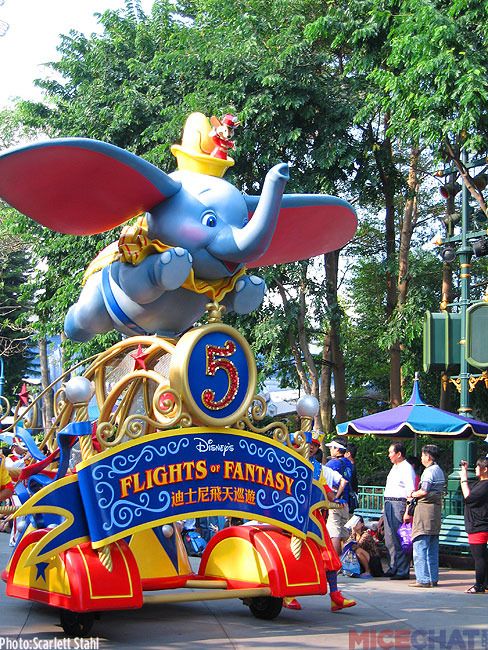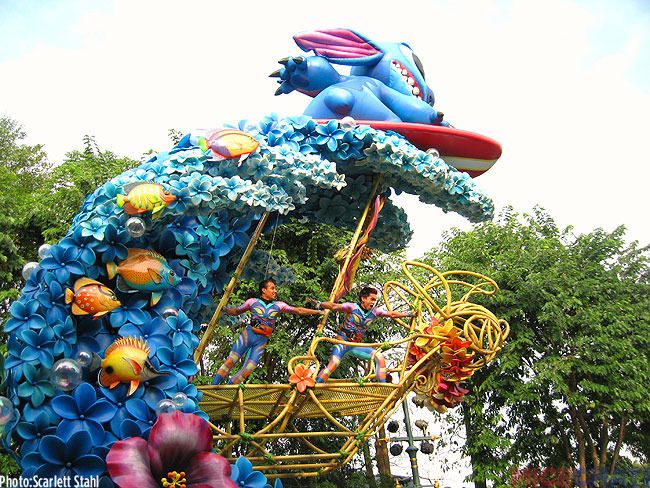 The night parade called Glow in the Park parade was truly spectacular, with a lot of Jack Skellington and Nightmare Before Christmas characters and floats, accompanied by the Headless Horseman, zombies, and ghouls. I admit it got a little creepy after dark, particularly when they dimmed the lights. Some zombies even came out and danced along Main St. I told myself, as Dorothy did in the Wizard of Oz, that we weren't in Kansas anymore.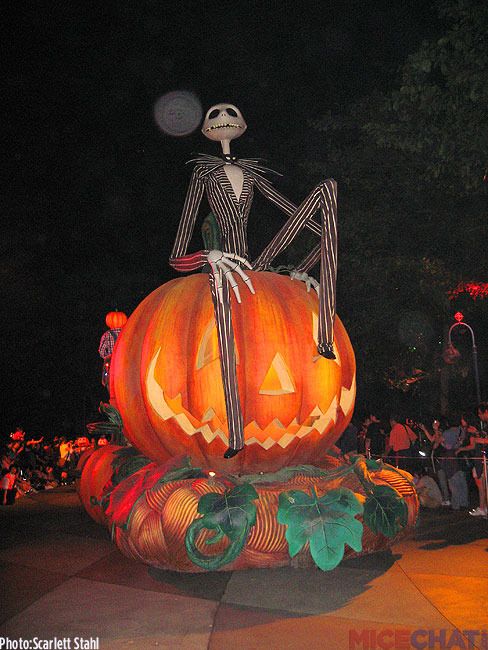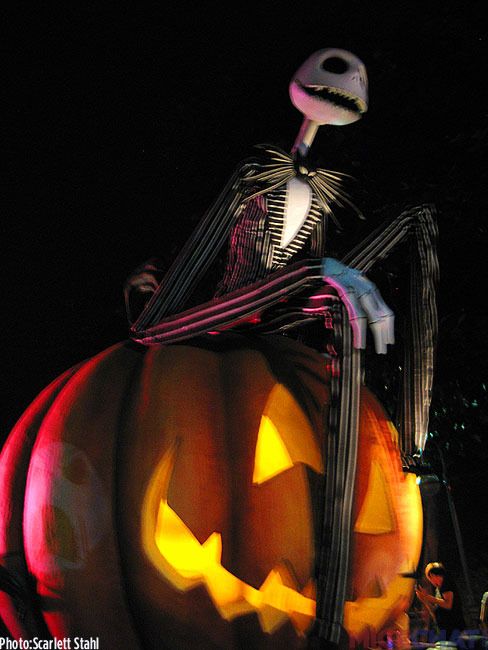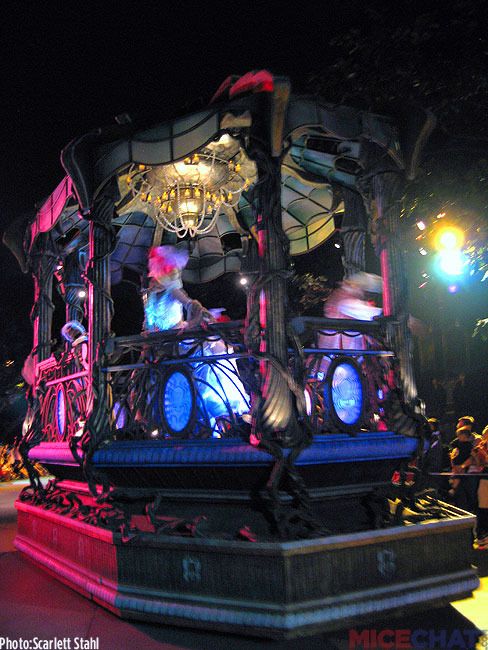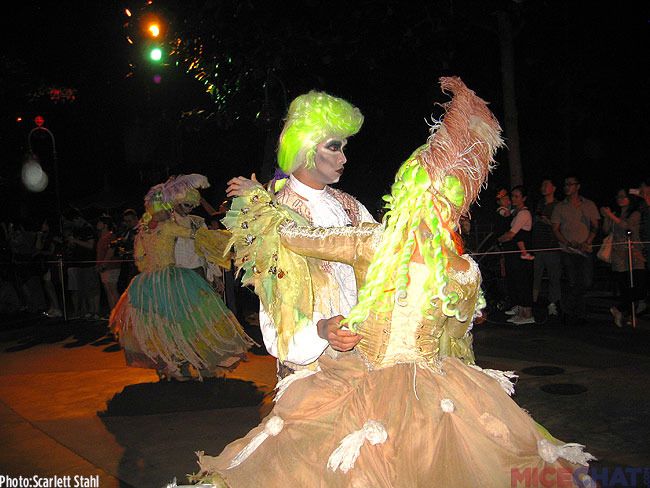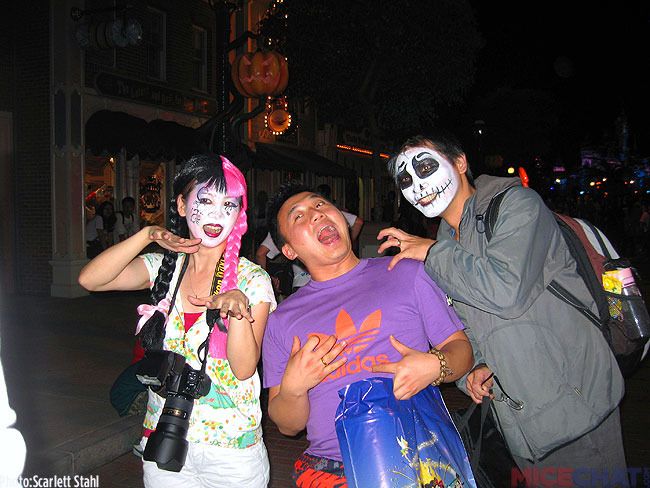 There was a really pretty restaurant called Royal Banquet Hall in Fantasyland, which looked like it would be a fine restaurant, instead of the fast food restaurant that it really was. It had lovely large sculptures of Cinderella dancing with her Prince, while there was another of Sleeping Beauty with her Prince and a third of Belle with her Beast. There were a variety of food choices, such as Chinese food in one area, Japanese food in another, then English and also American, all in this one restaurant! As I had Chinese the day before, I settled for a really good cheeseburger. After all this was Disneyland.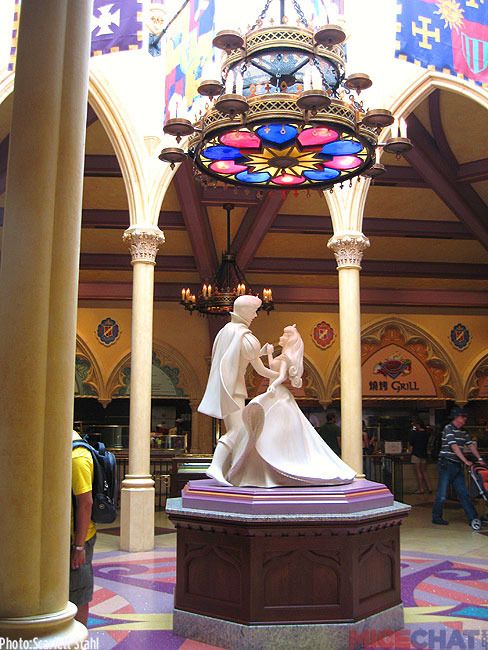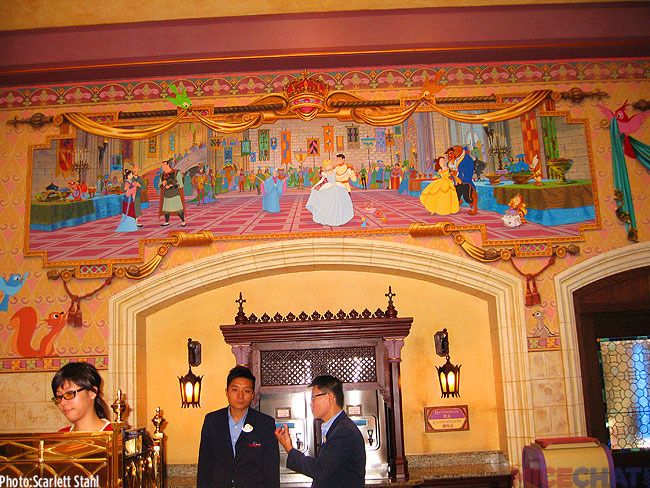 Besides the Halloween scary night parade, there were several Halloween themed attractions. The Cursed Jungle ride seemed like an ordinary Jungle Cruise except there was a pool of water that caught fire towards the end. We took the English version of that ride, while another version was in a local dialect and the third Cantonese. To be honest, while there, I was told three different dialects to say Thank you in Chinese. After the third different version was suggested to me, I decided to stick with English as I didn't want to offend anyone. In the same area were the Liki Tikis, which were jungle poles in a circle with drums playing in the background. There were some unique photos ops there with shrunken skulls, etc.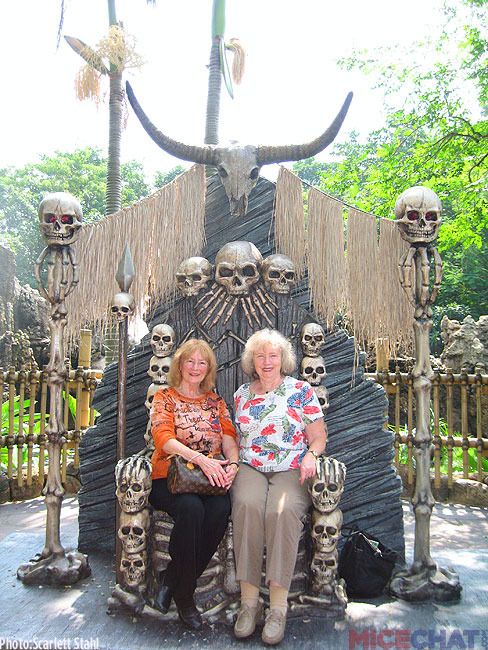 A Haunted Hotel walk-through attraction was located near Main St and looked like an ordinary one story nondescript building on the outside, while I was expecting something like the Haunted Mansion. Additionally it was so dark in there that you really couldn't see anything and it was hard to find your path through it without bumping into things. Costumed figures would jump out and grab you. A little of that went a long way and I bailed out before the end. I preferred the Revenge of the Headless Horseman, which appeared to be an old fashioned carnival show with two headed ladies, etc. At first there were pictures of pretty ladies like in the Haunted Mansion elevator and then later on you saw only the bottom half as the heads had disappeared. Of course, costumed figures still jumped out at you but you could see them and you didn't bump into things.
There was a graveyard filling Town Square and another one in the hub in front of the Castle with a giant gnarly old tree. Some of the guests, especially at night, had costumes and painted faces. The Castle looked beautiful with illuminations, followed by pretty fireworks. According to the Guide book, the Halloween attractions and parade were only on Sunday, Thursday, Friday and Saturday; even though the Park was open on the other days.
The gnarly old tree.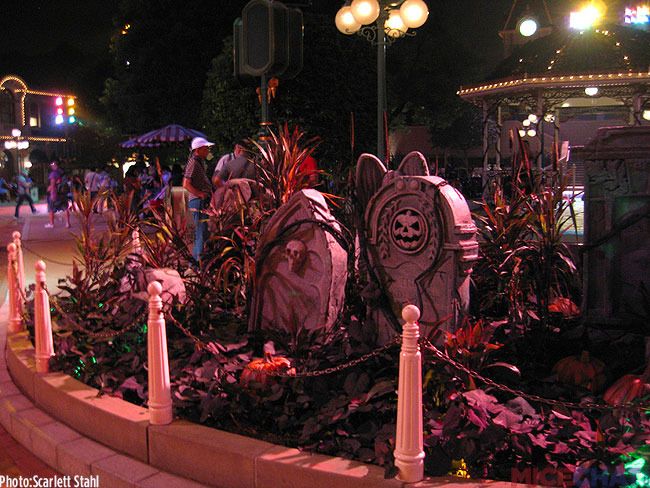 The area at night.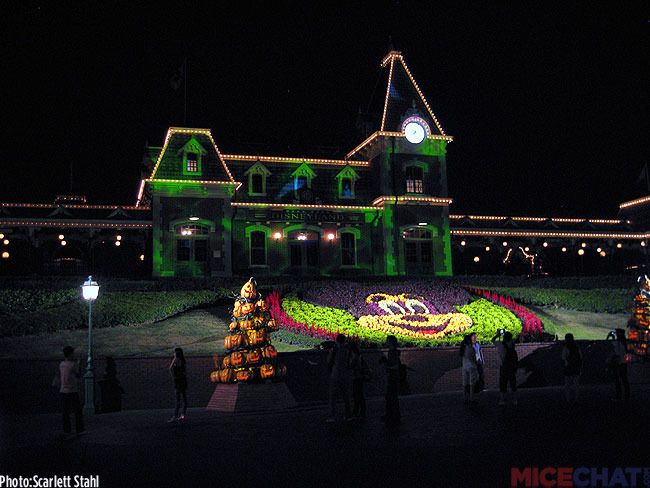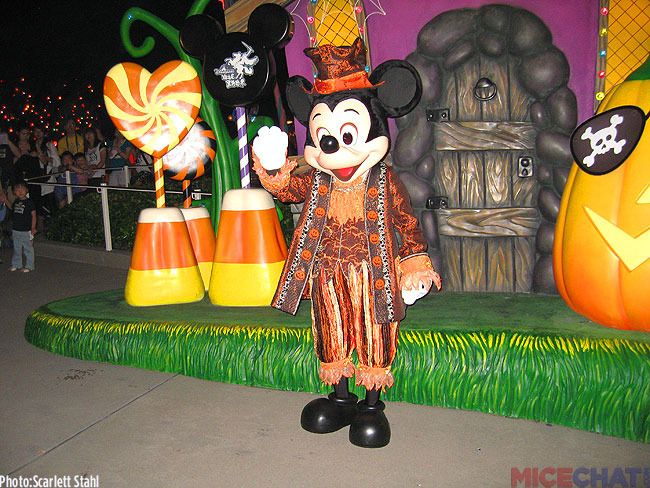 Boo to YOU!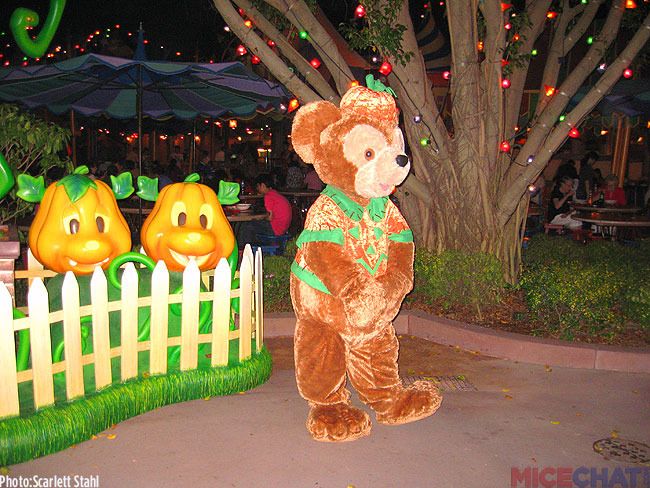 As for merchandise, the Jewelry Shop is not owned by Disney but leased to another company. There were some nice sterling silver charms that came in a pair of two, such as the face of Cinderella with her coach for $100. These appeared to be among the less expensive items offered as most everything else was much more expensive. The Emporium seemed to have the same type of merchandise as in the other Parks, such as shirts, both Halloween themed and regular, etc. There were the Mickey and Minnie plush figures dressed for Halloween with Hong Kong Disneyland printed on their feet and even a smaller version that could be attached to back packs, but there was no designation that they were from Hong Kong Disneyland, other than their price tags. However you could add a little Panda purchased separately to one of them to remind you of Hong Kong Disneyland.
If you enjoy pin trading, the Cast Members have their lanyards with pins available for trading.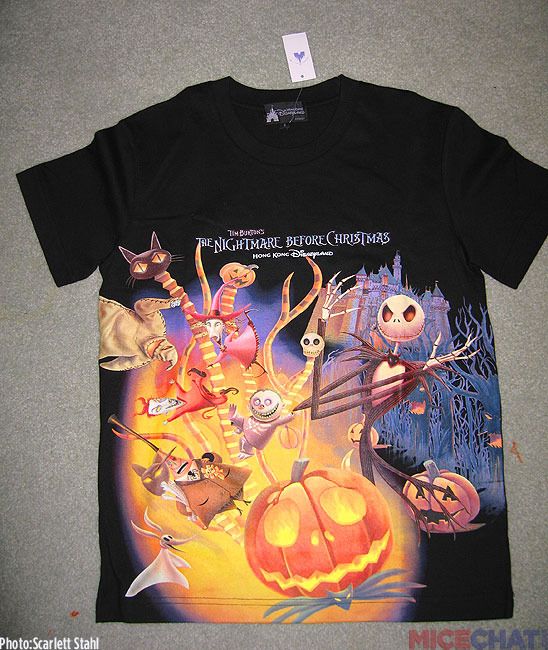 Fun Nightmare Before Christmas shirt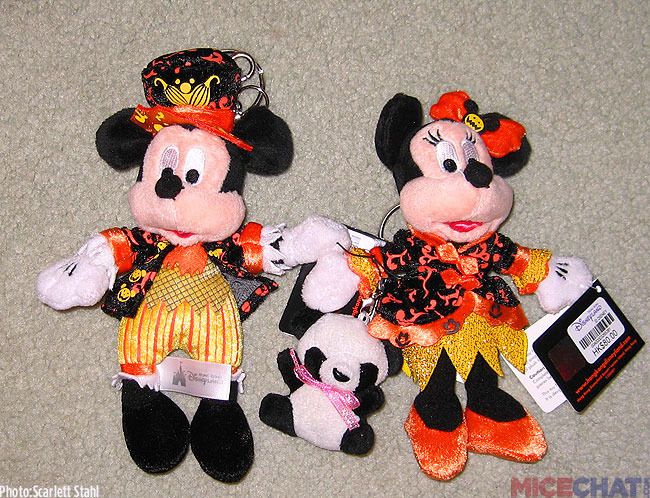 Halloween Mickey and Minnie keyring plush.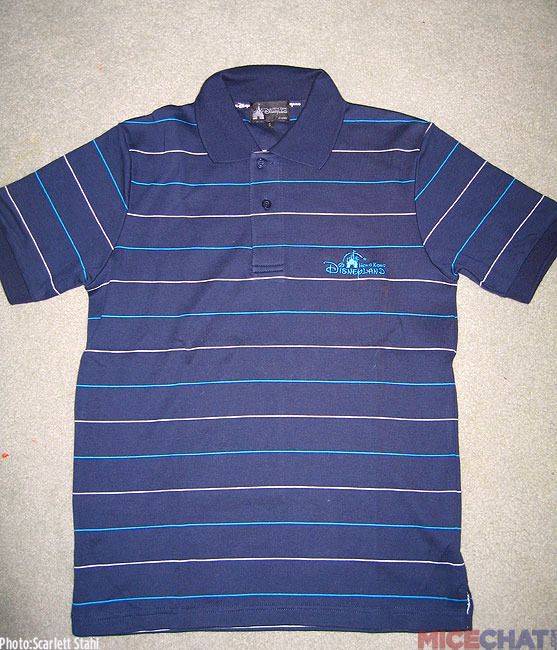 Men's Hong Kong Disneyland Polo



Men's plaid shirt with patches
After visiting Hong Kong Disneyland, I look forward to visiting Shanghai Disneyland. It is rumored to open in 2016 and to be three times larger than its Hong Kong sister.
---

If you enjoyed reading Scarlett's account of her trip to Hong Kong Disneyland, let us know by commenting below. If we're lucky, we might be able to talk her into sharing more adventures with us in the future. Happy Halloween everyone.