Heavy Photos (taken on 15-7-12).
Hope this will not spoil your appetite.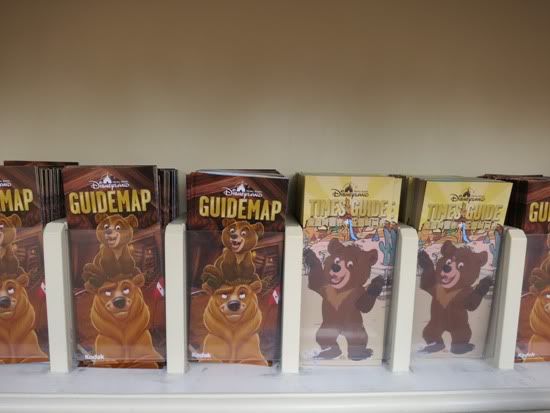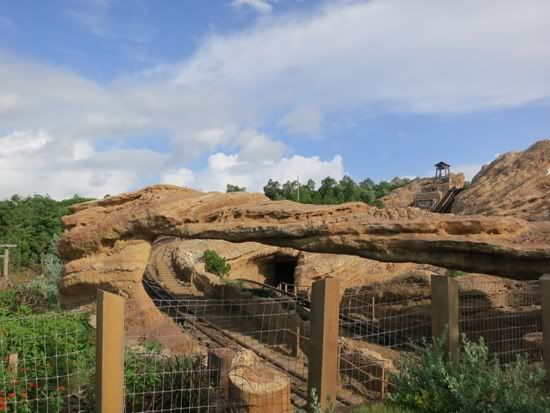 The geyser splashed higher than I thought.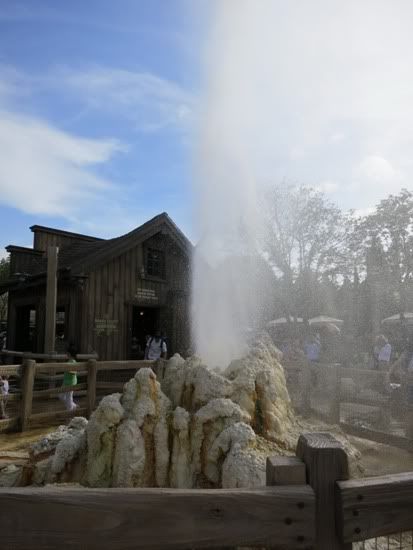 The colour is exotic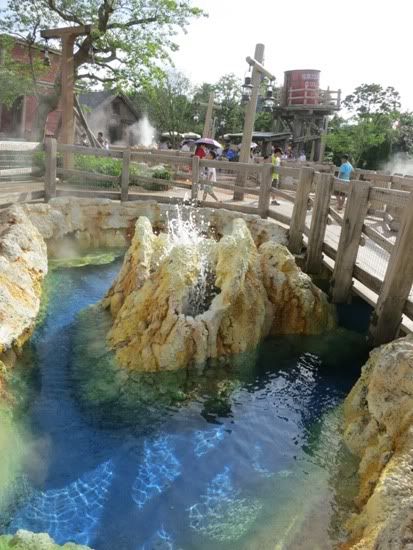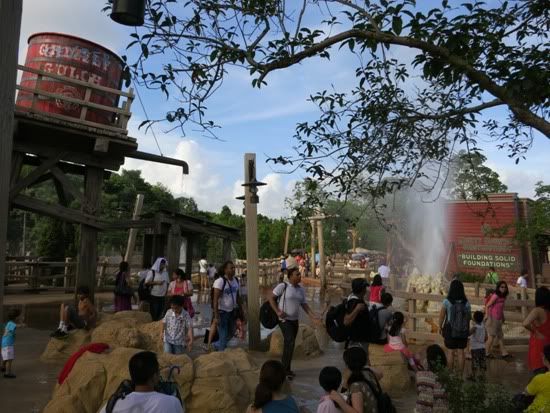 The kids got completely wet. And I even saw an adult put off their clothes and they were in swim suit. lol
You can play water gun here.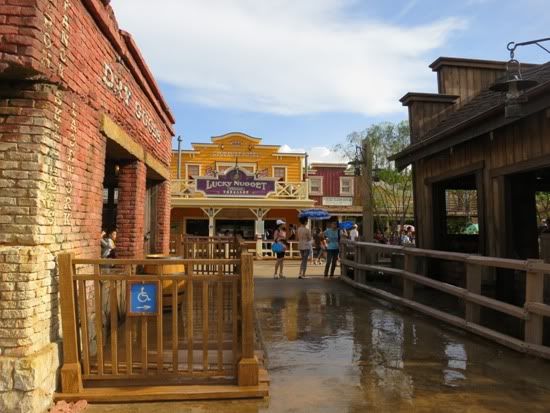 West Town Mickey and Minnie.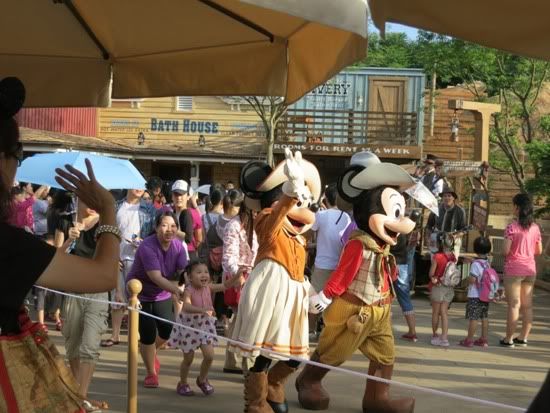 Only snacks were offered.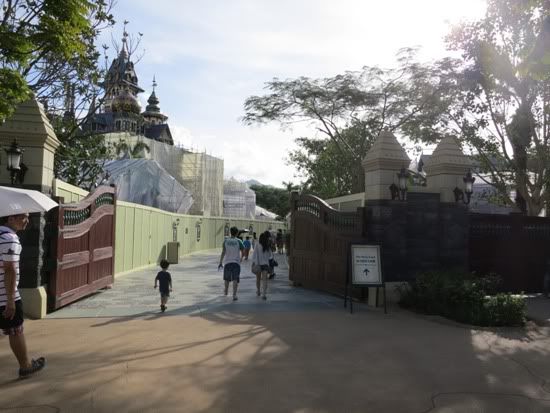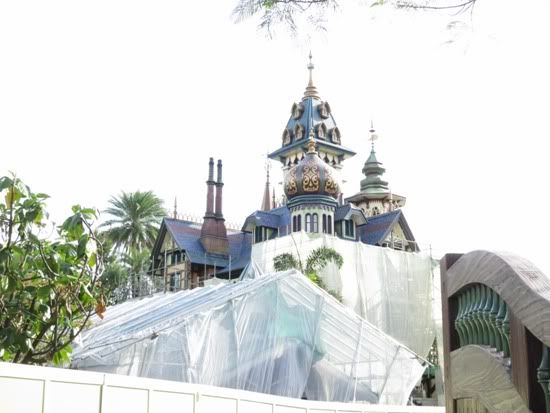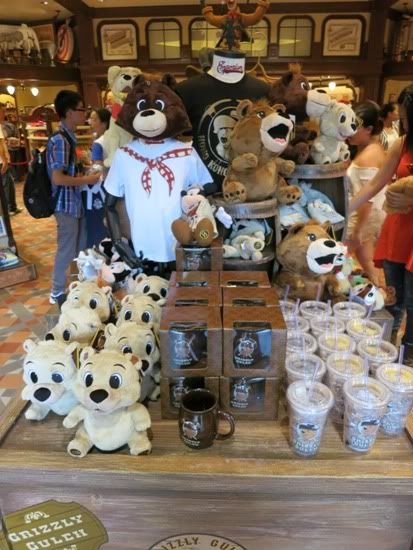 Merida princess costume is available in HKDL.