HK International Airport to spend HK$100million to develop a 9-hole golf course near the airport's passenger terminal.
An exciting new attraction is to be developed at Hong Kong International Airport (HKIA). The SkyCity Nine Eagles Golf Course, Hong Kong's first nine-hole golf course featuring an "Island Green", will be located to the east of the airport's passenger terminal. The HK$100 million project is scheduled to open towards the end of 2006


.........................................


As an integral part of the of HKIA's SkyCity development, the SkyCity Nine Eagles Golf Course will tie in well with other parts of the development which includes the SkyPlaza, AsiaWorld-Expo, the SkyPier, a second hotel and two office towers. It also interlinks with other tourist attractions on Lantau Island such as Hong Kong Disneyland, the Big Buddha and the Cable Car to provide a variety of exciting experiences for visitors and the local community.
Source : AsiaTravelTips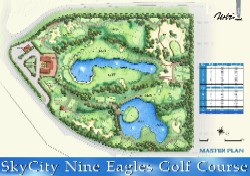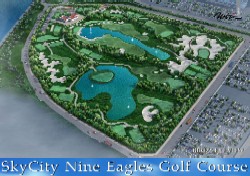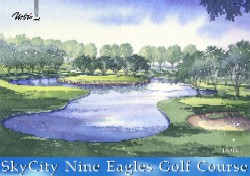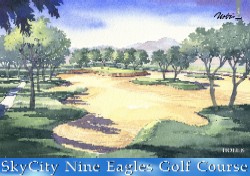 Source : HK International Airport