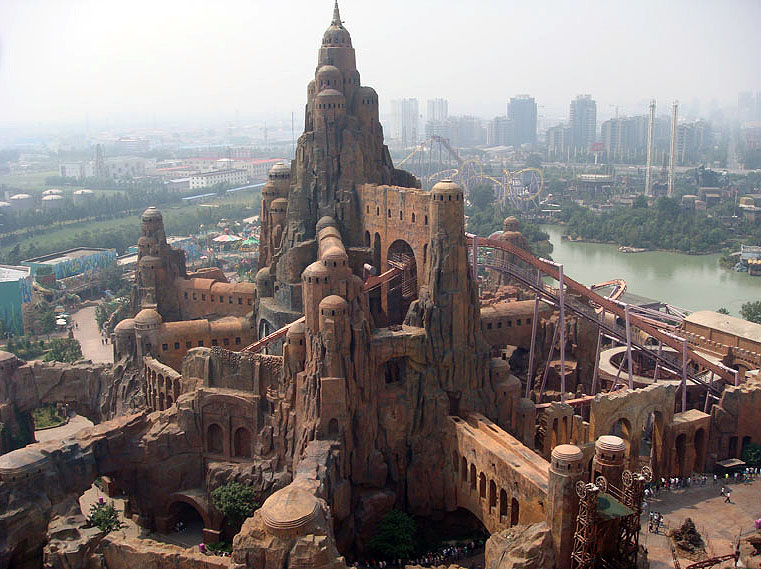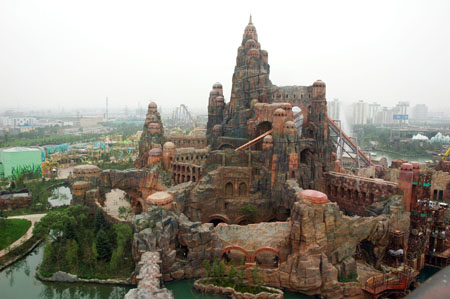 This behemoth is called Crystal Wings and opened in 2006 at Happy Valley Beijing. It is a B&M superman-style coaster that circumnavigates the Holy Crystal Castle - which looks to reach a pinnacle of ~200ft.
While it doesn't appear to have the story, effects or detailing of an Everest or a Big Thunder Mountain, the enormous scale of the castle (and it's decent quality faux-rockwork) is jaw-dropping.
Seeing this confirms that Disney is going to have to bring their A-game if they want to impress mainland Chinese - who have already experienced mega-scale, themed attractions and may also have negative preconceptions of a Disney park thanks to the blunders made when (under)building HKDL.