I'm currently in Beijing for six weeks for a study tour with my students. We're already on our 4th week, so I've got quite a bit to share. Nope, there's not SDL yet of course, but apart from the usual sights, I've tried to find traces of Disney in both cities.
You see I don't speak Chinese, so I'm guessing on some of these things. We arrived late in the afternoon in late October after being delayed on the tarmac in Xiamen due to heavy dog in Beijing. Now, I knew Beijing would be foggy, hazy or smoggy, but I was not prepared for the extremely low visibility as we stepped out of the airport. It felt straight out of a Stephen King novel.
The following day at Tiananmen Square proved to be equally grey.
We took the subway to the very touristy Wangfujing, where I spotted this counterfeit Doreamon hawking...something. I couldn't tell what it was so I just snapped a picture of him.
Wangfujing at night.
Steamed buns!
On the first night out, a mandatory Beijing feast!
The fabled Beijing kao ya (a.k.a. Peking duck)!
Outside, hawkers are hawking overpriced "exotic" snacks.
These might be more up most people's liking, but apparently they're everywhere and cheaper too!
We didn't know that at that time! Starfish tasted good! Fish and crunchy and spongy. Until I got to the center, which was rough, gritty, and sandy.
Walking around the dorm, escaping our students.
Some late night street food is in order!
Pan grilled meats and vegetable skewers.
Our first trip to the outskirts of Beijing was quite...revealing, especially this segment of the Great Wall at Mutianyu.
Not quite as touristy as the more popular (and heavily "restored) Badaling, Mutianyu is pretty well-preserved and convenient for those who don't want to hike up. Hence the slightly crude lifts. Be careful as you disembark because it will not slow down. Still, I wouldn't recommend buying things there. A Chinese pancake called jian bing, which I buy for breakfast on the streets of Beijing for 4 RMB, sold for about 6 RMB at Mutianyu to my Chinese friend, but the hawker tried to charge me 45 RMB for mine! I promptly walked away in a huff. Although that was my only experience of a hawker trying to rip me off thus far. Everyone else has been really nice.
Ah...the Great Wall! And the toboggan ride down on the left.
The autumn leaves are bursting with color.
Much more breathtaking than I could have imagined. I think he crisp autumn weather helps a lot.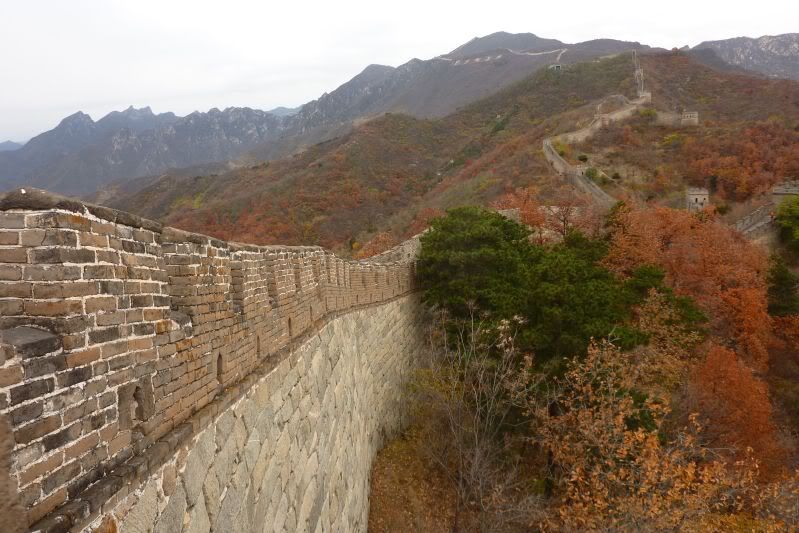 Peek-a-boo! That's me!
Dizzy.
Since we don't have autumn back at home, I'm still fascinated with the leaves.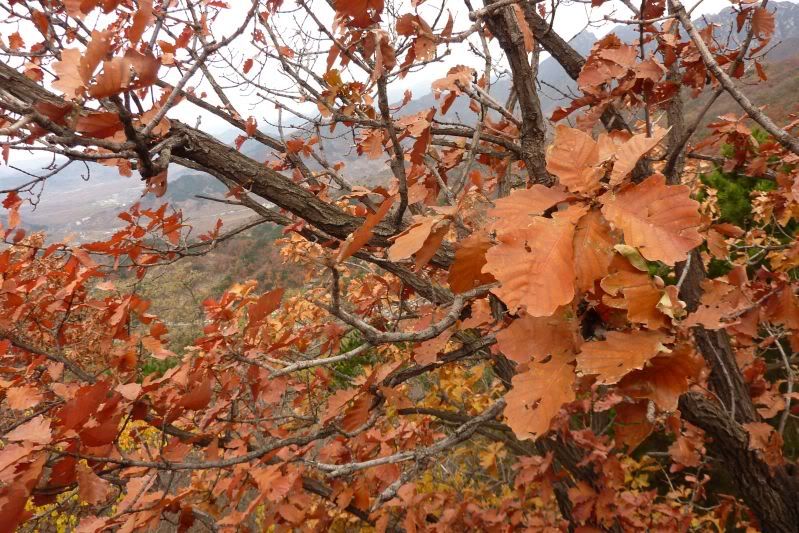 [ IMG]http://i77.photobucket.com/albums/j56/ejvlegaspi/Beijing 2011/P1040374.jpg[/IMG]
The way down. The ride was fun, but a little painful if you've got a backpack like me because you'll be stuck in an awkward position as you push down on the lever that speeds you up. There are people to help you along the way but they weren't very helpful. They'd shout at you to push, and weren't very friendly. Surprisingly, and disturbingly, they'll tell you to push and go faster even if the signs say slow down.
For lunch, we moved down a bit near the foot of the Great Wall to a cluster of vacation homes, guesthouses, canteen, art space called The Schoolhouse. And it was beautiful. They used existing architecture and promoted sustainable tourism and business practices.
A wild kitty.
The American culture of the owners shine through in these beautiful jack-o'lanterns.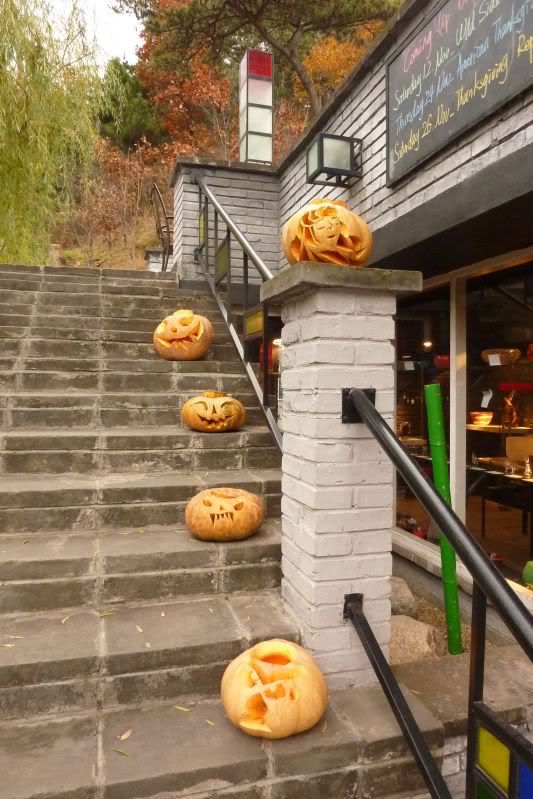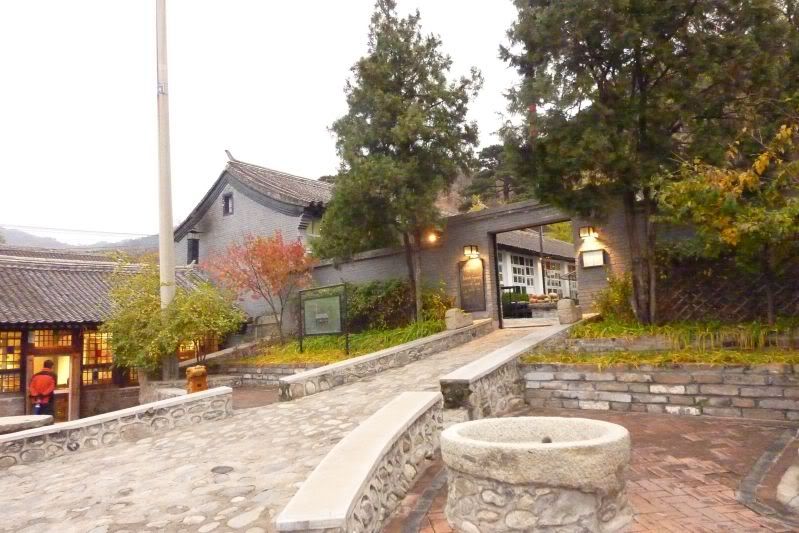 On some days, we'd break up into small groups and let the students explore Beijing and I'd just tag along. We went to the Olympic Park, another definite must see.
Model Bird's Nest at the visitor's center
A new (?) temple
Boys goofing off, hiyaah!
Water Cube.
Me in my HKDL shirt and my student in his favorite Buzz Lightyear shirt (seriously, he wears that a lot!).
However, someone strange yet familiar caught my eye.
It's fake Mickey!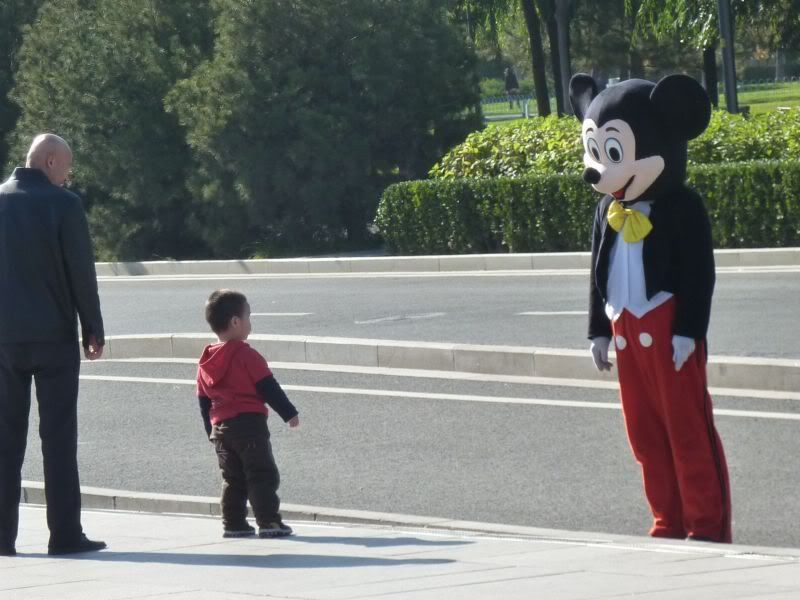 And fake Minnie!
I got her to pose with me.
After which she promptly charged me 10RMB. Minnie, those jeans aren't flattering on you.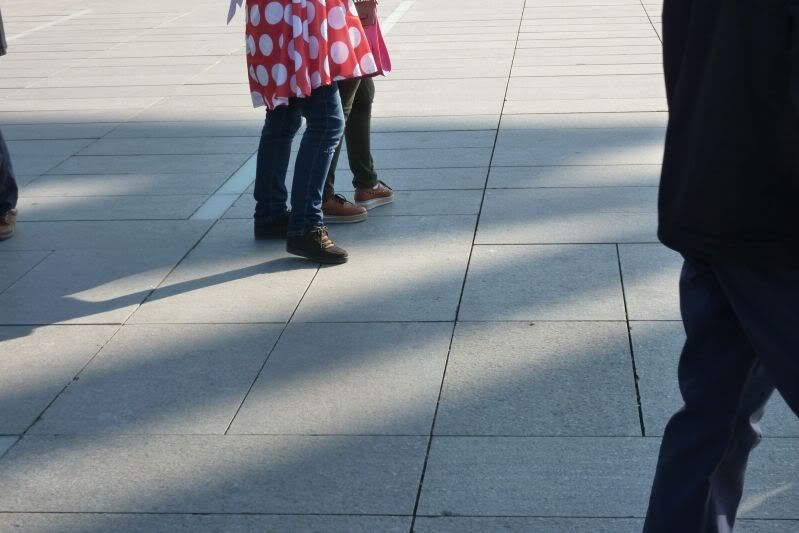 Streetwalker Minnie nabs another customer.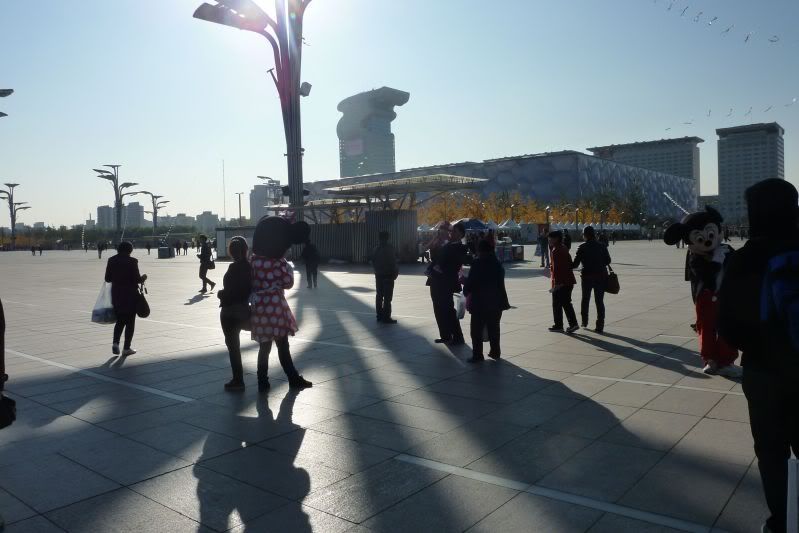 And gets her fee, which she stuffs into her costume.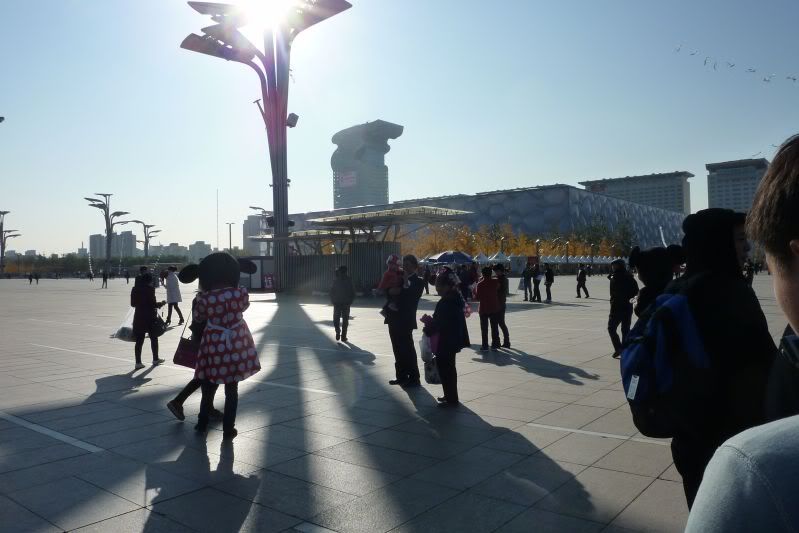 Seeing double, two Minnies! Mickey's got a harem!
Mickey noticed. Seems proud.
We moved to San Li Tun, aka the Village, which is a high-end shopping area.
With a huge Armani store.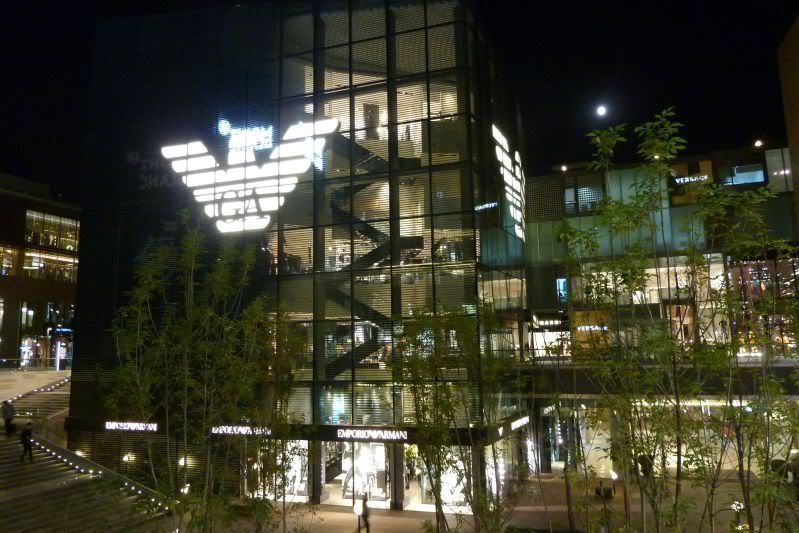 And a real Apple Store.
On another day, we took another trip to another section of the Great Wall, we passed by a something I had seen before online, but did not expect to ever see in real life.
Wonderland! The MK style theme park that never got finished!
And yes, another one, Juyongguan. This one was very steep, and I didn't bother to climb all the way up.
Yet another trip, we visited the Beijing Urban Planning Center.
Another model of the National Stadium.
They had a huge model of the entire city, complete with lights and narration and AR binoculars on the side.
The outer part of Beijing not part of the model itself were represented through satellite/aerial photos aligned perfectly with the main model. Kinda makes one feel you're in an outlandish briefing room in spy movie or something.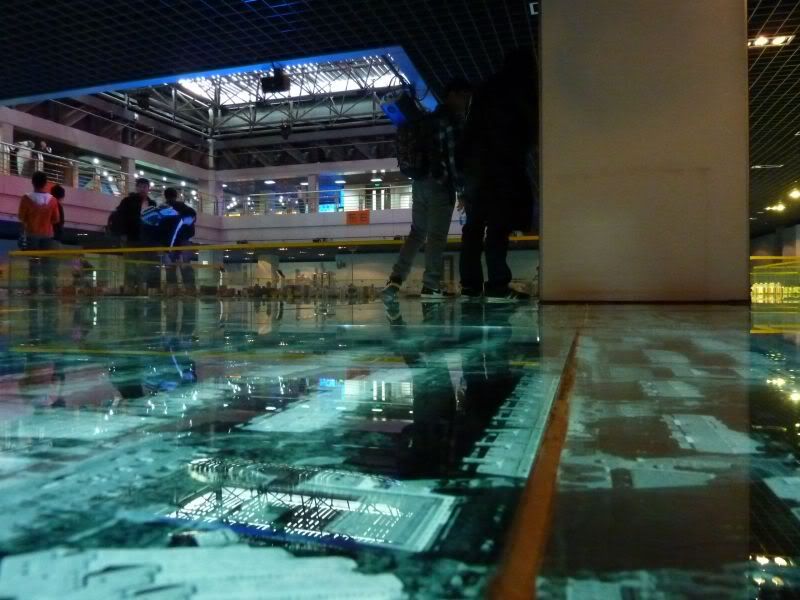 Stopped for lunch (more Kao Ya) and Jasmine Ice Cream at Qianmen!
This it, the the Forbidden City!
Um... a car entering the Forbidden City?
I love that last line.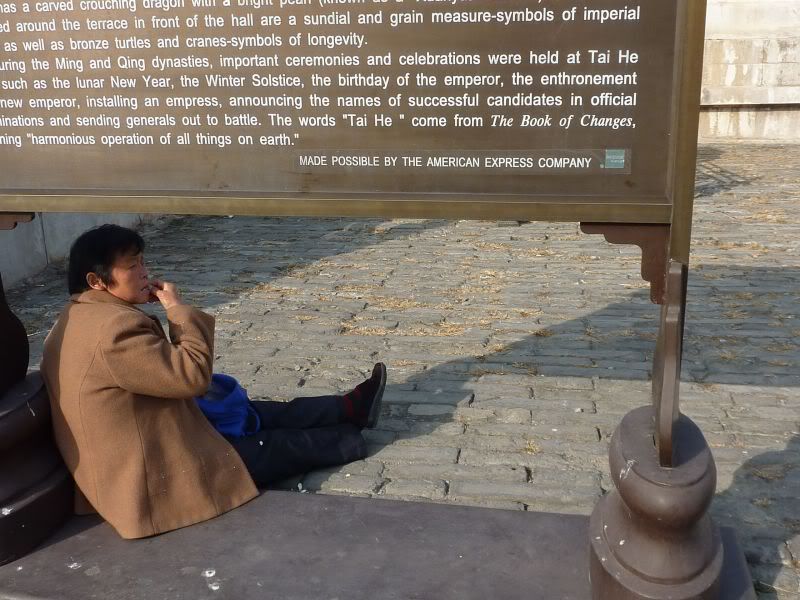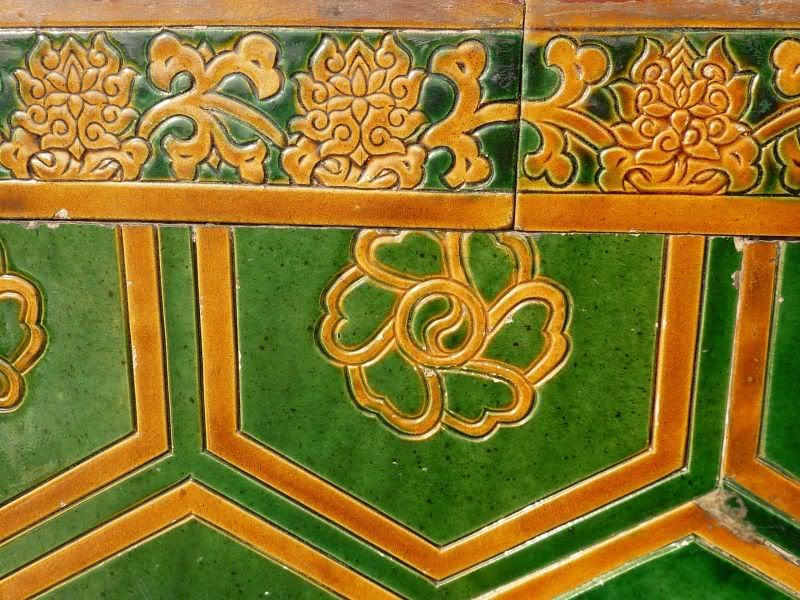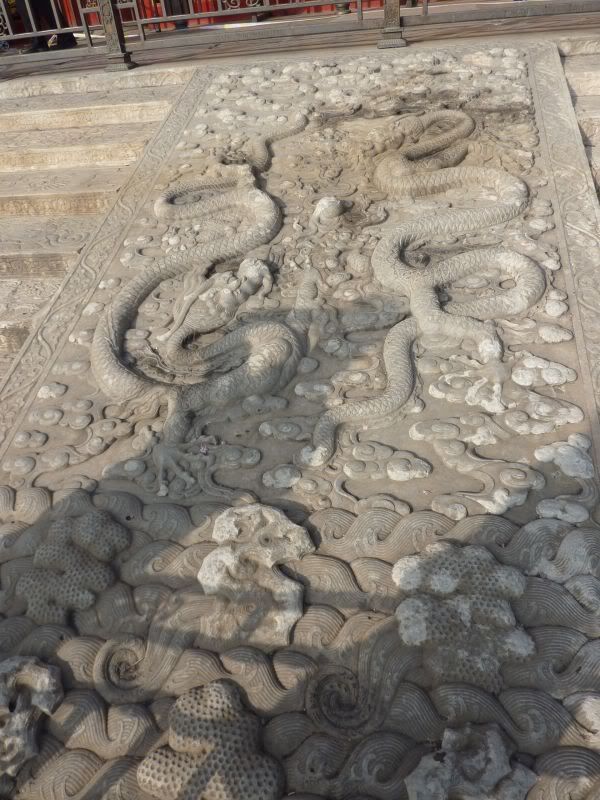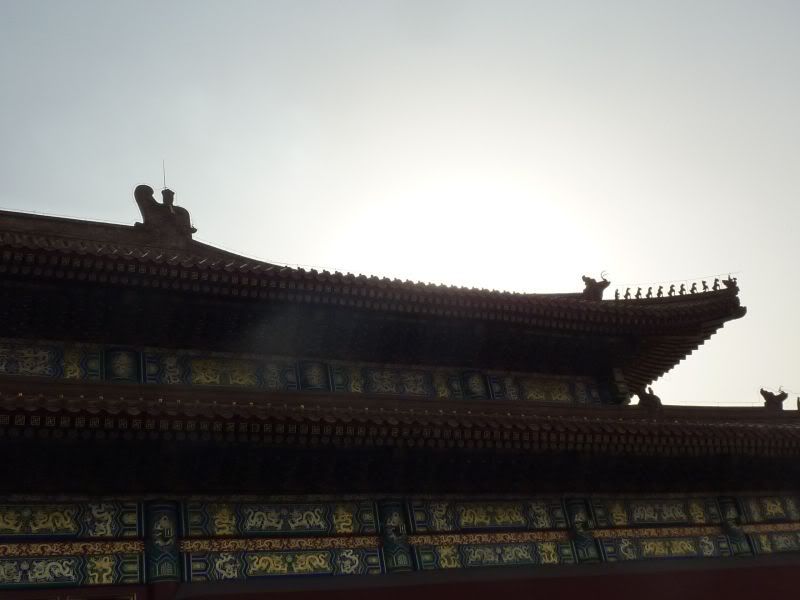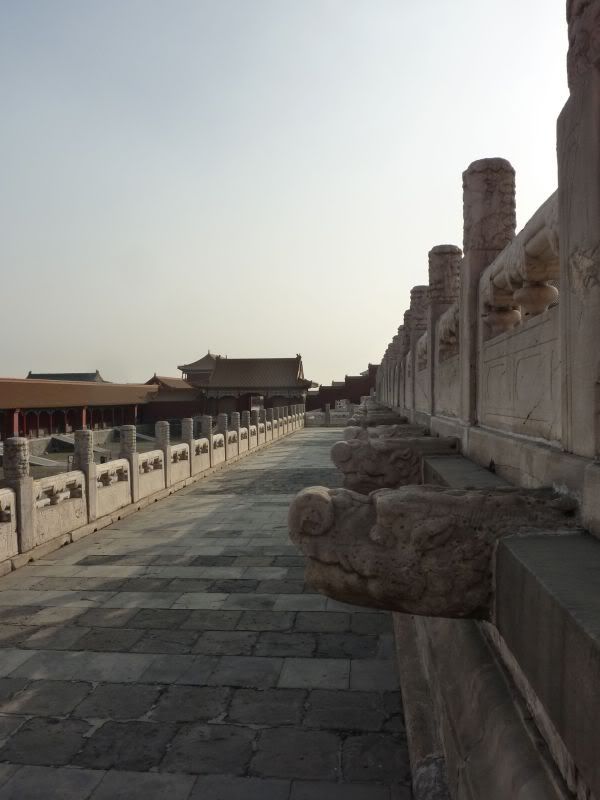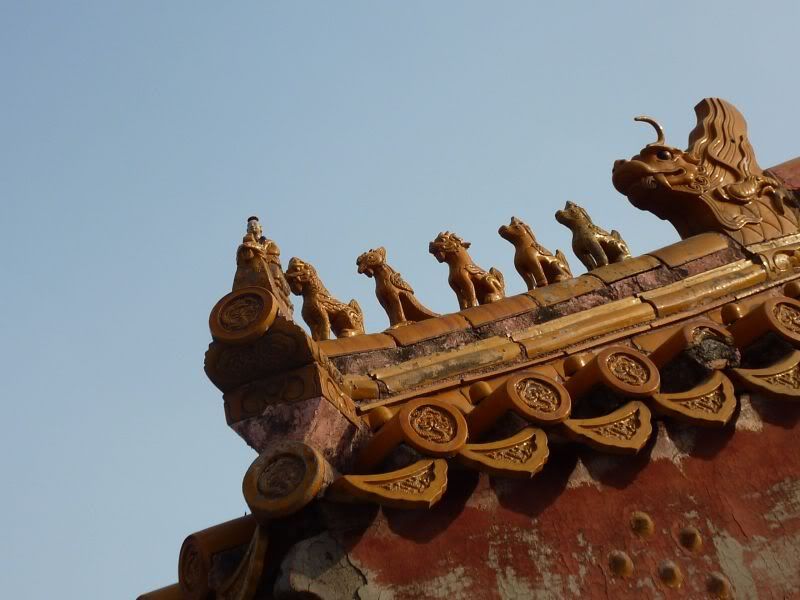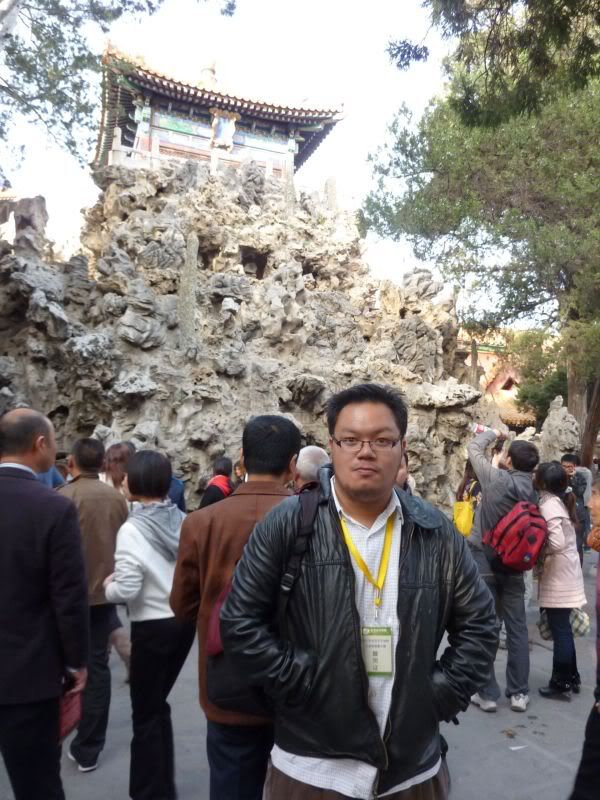 The Science Museum had some nice mouse-y surprises.
The DNA of humanity?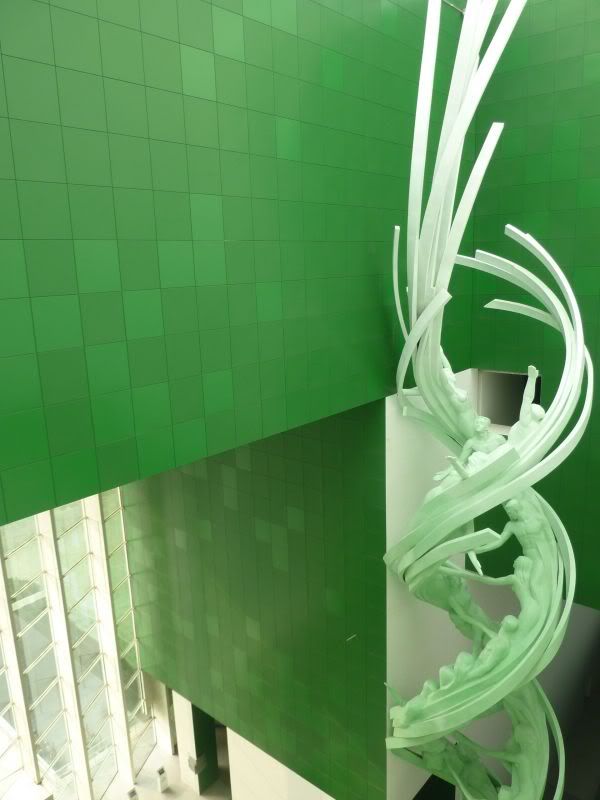 Ancient Chinese contributions to science.
Woohoo, some legit Mickey food products!
Trash thrown into the display.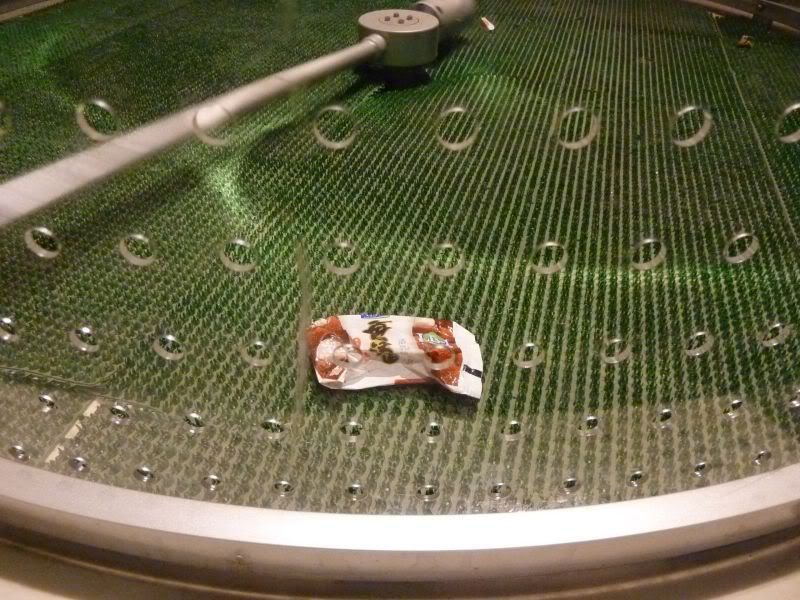 Amazingly precise water jets writing/drawing patterns in the air.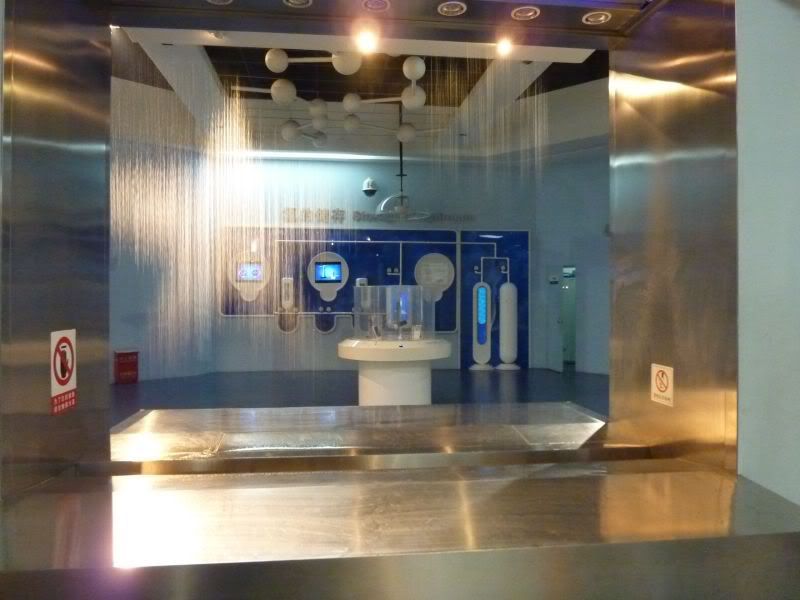 Maglev demonstration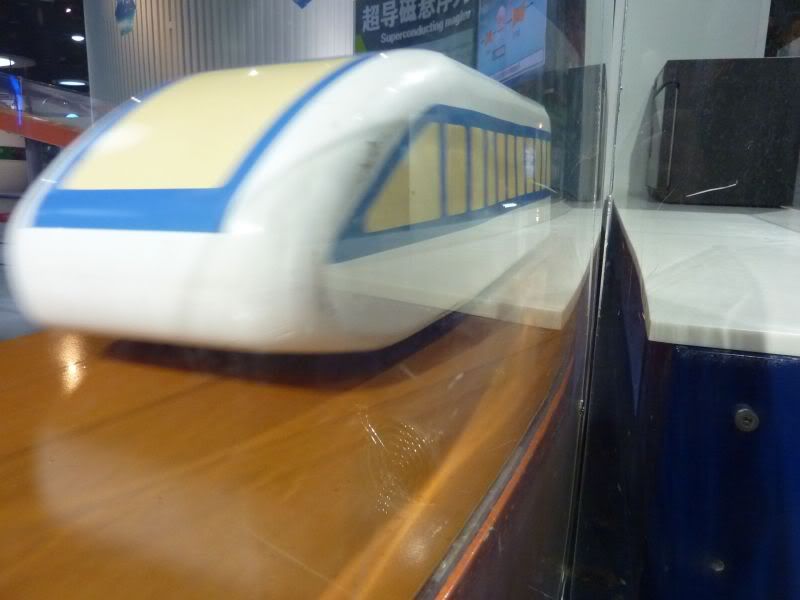 Chinese dinos.
Passing the Olympic torch.
Beijing Olympics, hiyaaah!
An amazing cursor.
M-I-C-K-EY M-O-U-S-E! I don't think this was part of the SDL deal.
It was hazy at the National Stadium that day.
Temple of Heaven! This ain't the China Pavilion at Epcot!
I still want to go back to Epcot!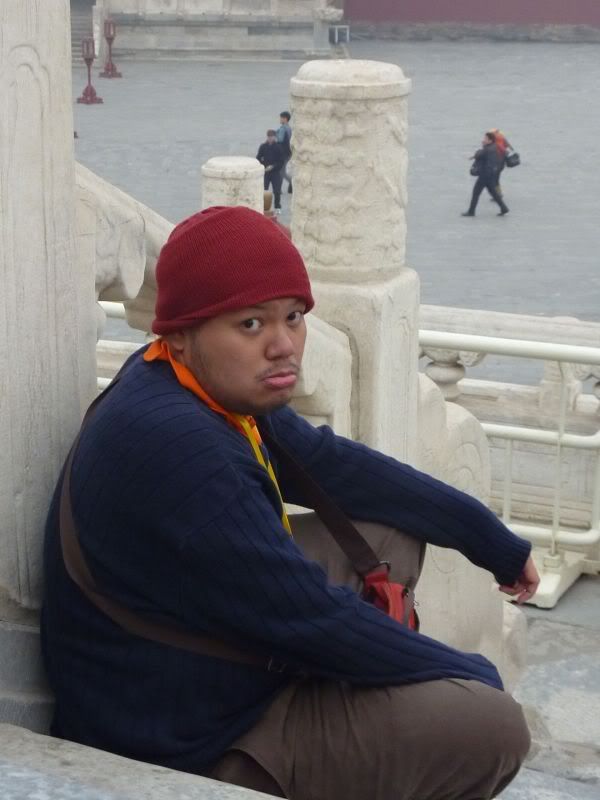 I'll give updates next time, with Happy Valley Theme Park and Shanghai!