Hello everyone! We just got back from a wonderful trip around Asia with stops at The Tokyo Disney Resort, Hong Kong Disneyland, and of course the new Shanghai Disneyland park. Shanghai Disneyland was the last stop on our tour, but I wanted to write my trip report on this park first since there has been so much talk and excitement over the latest addition to the Disney park family.
Arrival:
We arrived to Pudong international airport in the late afternoon and took a taxi straight to the resort to check into the Shanghai Disneyland Hotel. The taxi ride to the resort is around $17 USD, but people will hound you in the terminal trying to charge up to 8 times the amount. If you fly into Pudong, just follow the signs directly to the taxis and get in line. The resort is only about a 25 minute ride from the airport.
Shanghai Disneyland Hotel: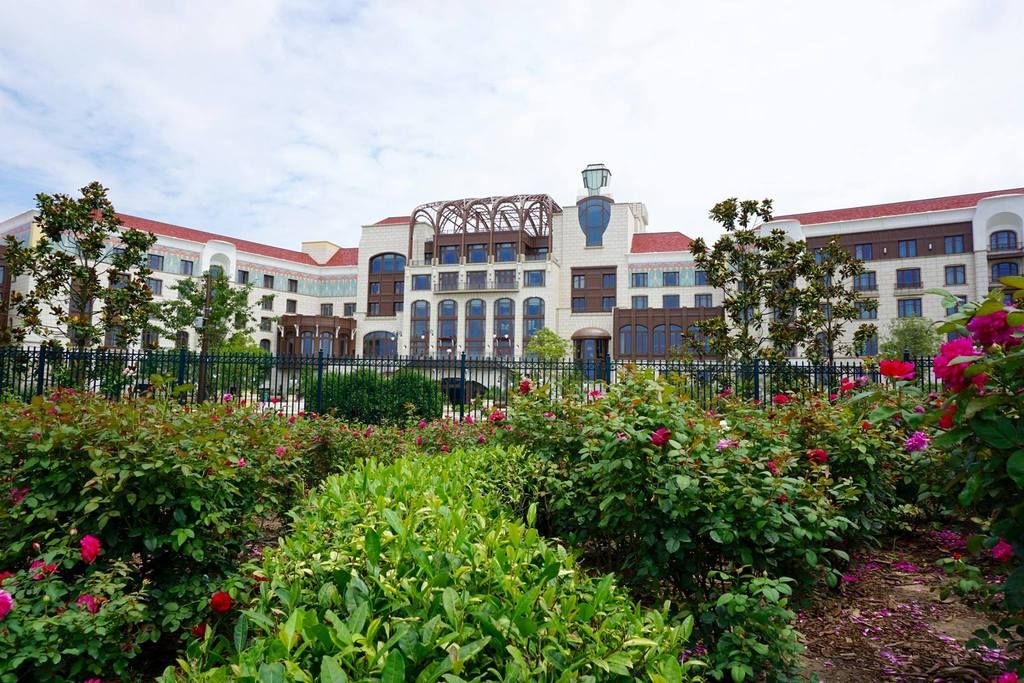 We were lucky enough to secure 4 nights at the beautiful Shanghai Disneyland hotel with a park view room. The check-in process was fast and easy. If you are worried about the language barrier, they had a cast member who spoke enough english to help us with our reservation and the check-in process. My only issue with this whole process was not at the hotel itself, but the reservation website. We weren't able to secure a king bed, which is not an option when booking your room on their website, in fact, if you want to change anything about your reservation you have to cancel the entire reservation and make a new one. Since we were going opening week we didn't want to chance it by canceling at anytime. This goes for the same when choosing the club level rooms on the website, you cannot choose what kind of view you want (garden, lake, or park) To avoid a hassle, I suggest calling and making your booking directly with the operator.
Disneyland Hotel Lobby
Now for the hotel itself. The Shanghai Disneyland Hotel is listed as a luxury hotel, boasting an indoor pool, water play area for children, gardens, and restaurants. In terms of luxury, the hotel sits somewhere in-between a moderate resort at Walt Disney World and the Tokyo Disneyland Hotel. Our room was a park view room and boy did this view not disappoint! We had a view of Wishing Star lake and the beautiful Storybook Castle beyond. The room was well appointed with a "magical moment" built within the headboards. I would compare the room most to the Disneyland Hotel in Tokyo, simple Disney touches that aren't loud, with just the right amount of taste. My favorite part of the room was actually the design of the window, which seemed whimsical. The rooms here feature dual outlets, so no need to bring any converters/adapters for your electronics if just staying at the resort. The hotel did feature Wifi as did many parts of the park, but be advised that Facebook/Instagram/Google/Youtube aren't accessible in China. You can easily get around this on your phone by downloading a VPN app so you can share those memories with your family and friends back home.
View from the Park View Room
Double Bed Room with "magical moment" headboard
The first evening we had reservations at Lumieres, which is a character buffet dining experience at the hotel. The restaurant was, in Disney fashion, themed to Beauty and the Beast, but still remained true to the hotel style of art deco. We had reservations around 7pm and were seated promptly as there were only about 3 other families in the dining area. The first thing I noticed was the amount of hospitality the cast members had. Every time we went up to the buffet they would fold our napkin for us, something I've never experienced at the U.S. parks. The food is a mix of Chinese, Indian, and Western. The true star of the buffet though is the dessert table with about 20 different desserts to choose from. The character interactions were great and since there weren't a lot of people we got to take our time and pose for enough pictures. I don't usually opt to do character dining because I always feel rushed with the characters, but Lumieres isn't a large place to begin with so you will have plenty of time.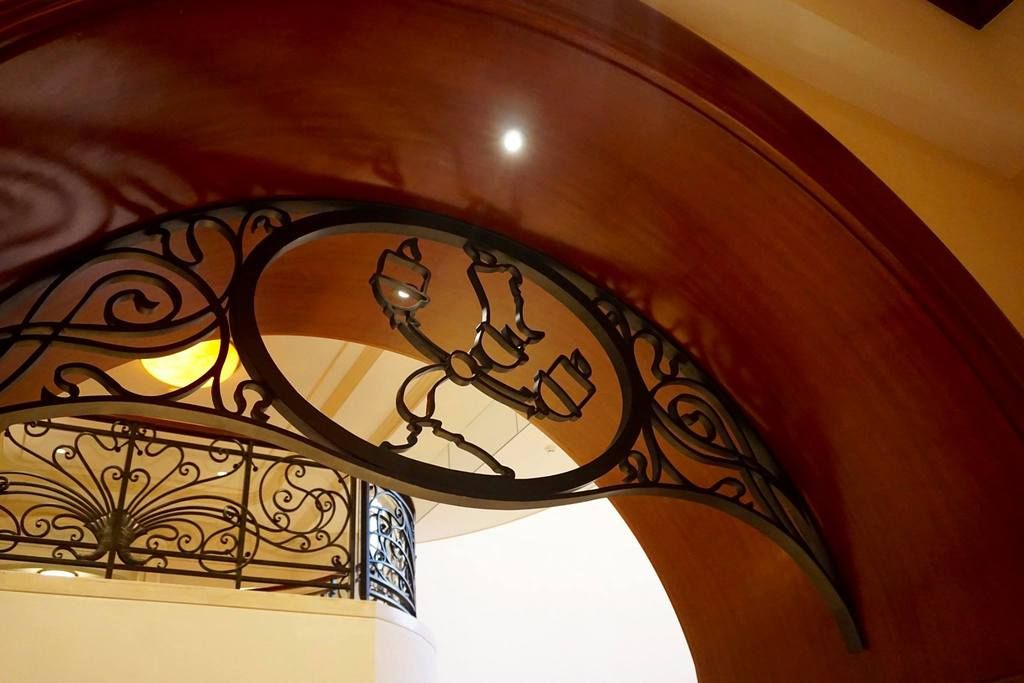 Disney Town/Wishing Star Park:
After dinner we wanted to explore Disney Town a little bit and made the walk over. The walk itself is beautiful and takes about 15 minutes, but you have the option of taking the Wishing Star Ferry or a bus. As we were exploring Disney Town we found they had an entrance to the park right from shopping district which we found could be handy later on in the trip. We witnessed a group of people, mostly a man and woman, by the entrance in a heated altercation. I wouldn't mention this in my report, but it started to get to the point where I thought the man was going to hit the woman. This was at the entrance of the park from Disney Town so security was readily available but didn't intervene. I don't know if this is what they're trained to do, but I hoped this wouldn't show what kind of experience our trip would be (which it didn't thankfully)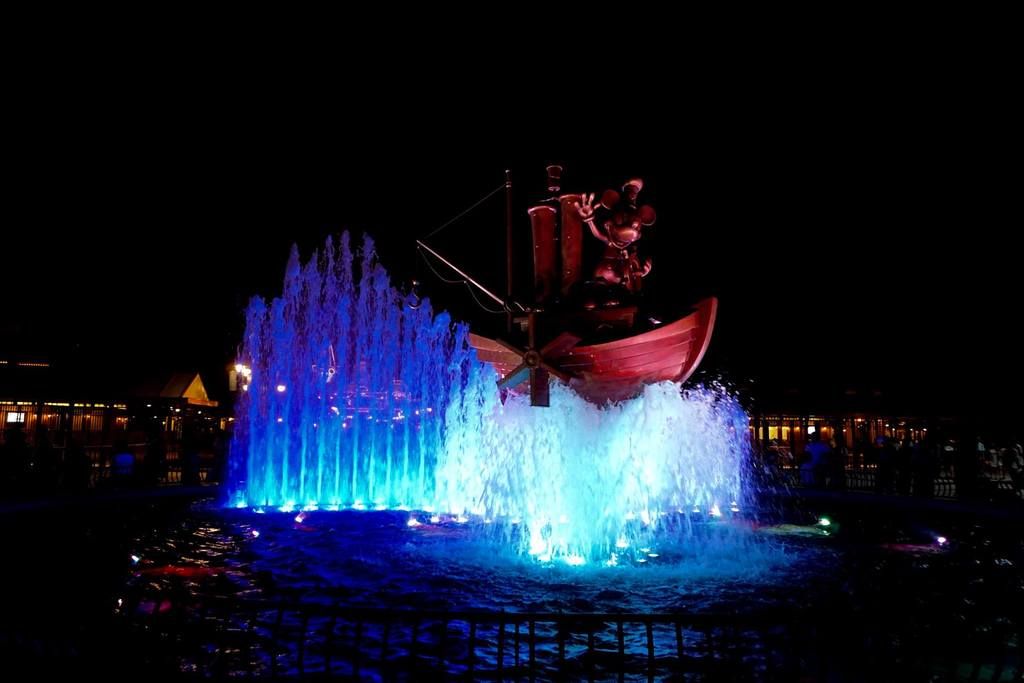 Disney Town itself is a beautiful shopping district that boasts numerous restaurants, shops, and even a Mandarin production of Broadway's Lion King. Disney Town is a mix of Disney Springs in Florida and Downtown Disney in Anaheim in style, but takes up a smaller footprint then even Anaheim. The real star here though is Wishing Star park. This park is massive! I've heard they will be using this area for concerts, festivals, etc, and there sure is enough space to accommodate this.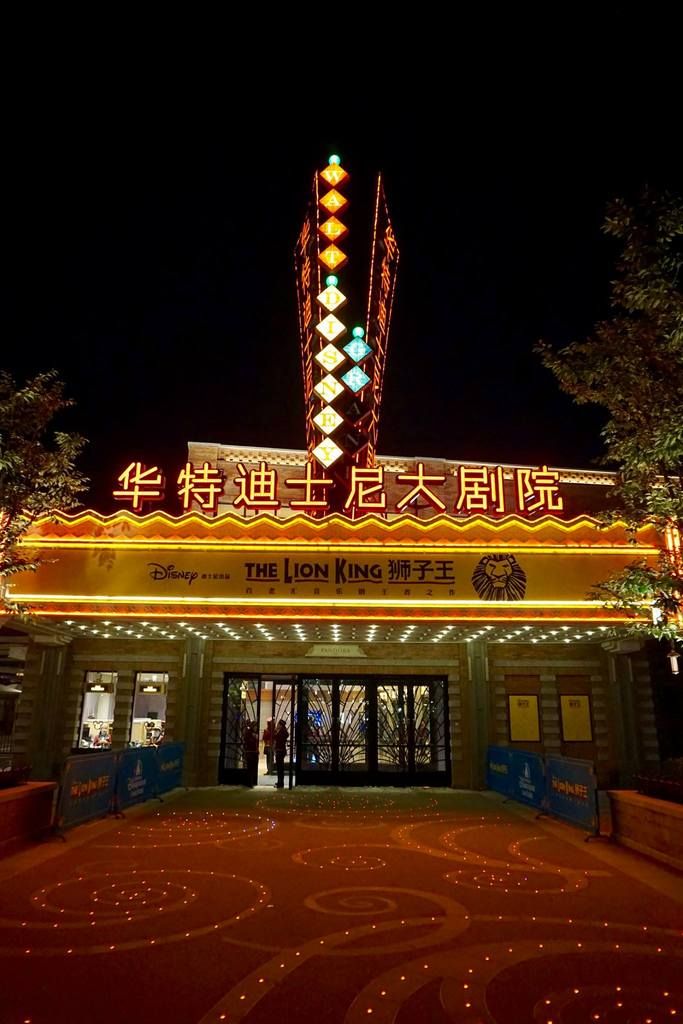 The Walt Disney Theater
Disneyland Park:
The next morning the park opened up at 8am so we thought we would arrive about 30 minutes early to get in line. We arrived at 7:30 and to our surprise select attractions and Fastpass kiosks were already open. We opted to get a Fastpass for Soarin' and start our magical day. I'm going to break up the rest of the report by land with my thoughts on each.
Mickey Avenue: Where do I begin? Mickey Avenue is the opening act of Shanghai Disneyland and is a replacement of Main Street U.S.A that is found in every other Disneyland (World Bazar in Tokyo) Mickey Avenue feels like a hybrid of Toontown and Main Street which mostly works, but you throw in the Carthay Circle Theatre and things get a bit disjointed. Like many have stated, Mickey Ave. is short, but wide. The land doesn't have the charm nor the kinetic energy that Main Street U.S.A has. In fact, the park lacks any type of a public transportation system. Although there are some faults here, it's a beautifully detailed area. The transition from Mickey Ave. to the Gardens of Imagination is seamless and works beautifully.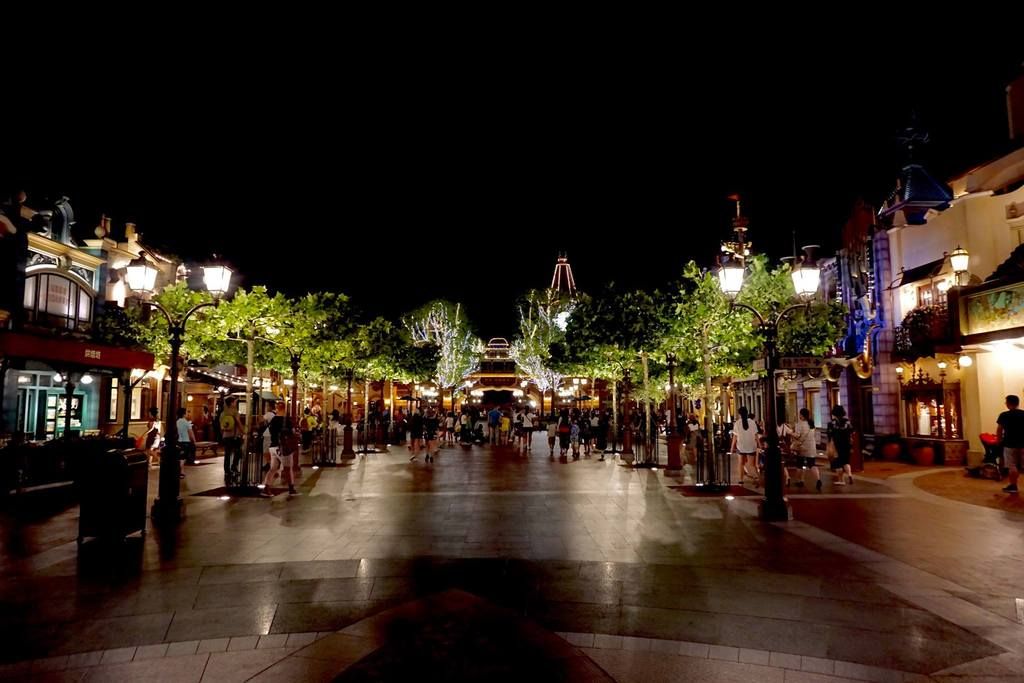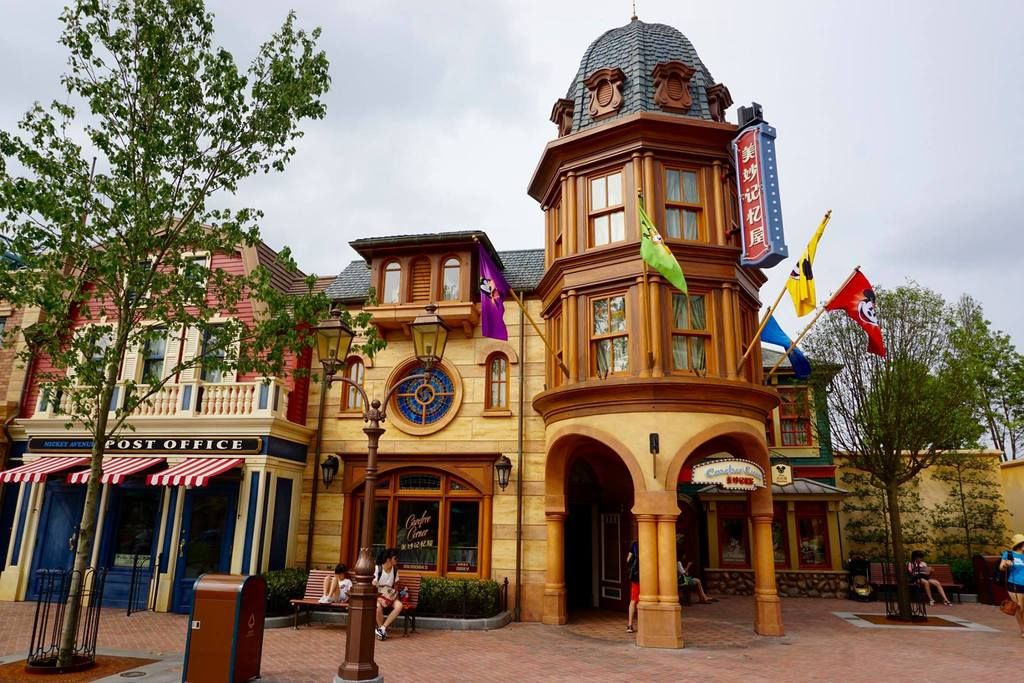 Gardens of Imagination: The "hub" area of the park actually features 2 rides, The Fantasia Carousel and Dumbo. You can tell Shanghai Disneyland was meant for capacity when you see the sheer size and layout of this area. The Fantasia Carousel fits beautifully in the garden and the lights at night make it even more grand, but the Dumbo area just didn't work for me. The garden of twelve friends is a nice touch, but when it's listed as an attraction, you know that's saying something about the capacity issues of this park. Overall this section works and has a lot of space, so watching the castle show or evening spectacle is easy from anywhere.
Adventure Isle: The Adventureland of this park features the 2 most popular attractions in the park, Roaring Rapids and Soarin' Over the Horizon. My advice is to get a Fastpass for Soarin right when the park opens and then ride Roaring Rapids. Roaring Rapids had issues everyday that we were there and operating times were sparse. We were only able to ride this once out of the 3 days that we spent in the park. In fact, we stood in line for it at park opening (7:30am) with the ride opening at 8am. The ride opened and experienced an issue as we were about to board. The cast member was nice enough to give us a pass to come back later in the day which we did. I hope they workout the bugs to this attraction as it's a wonderful ride which pretty much harkens to the one at DCA, but with a bit more detail and an awesome animatronic. My favorite attraction in this area was not an actual ride, but the challenge trail. This is not like any other experience in a Disney park, and I'm sure could never be built in any of the U.S. parks. Any attraction that required you to be harnessed in so you don't fall and die is an A+ in my book!
One of the most beautiful shows I've ever seen at a Disney park is featured here, Tarzan: Call of the Jungle. Unlike most of the shows that are in Chinese in the park, this show uses movement, dance, and acrobatics to show a beautiful story. Tarzan is a mix of Disney storytelling at it's best, with a flare of Cirque Du Soleil. The theatre itself is very large so you shouldn't have any issue getting a prime seat at least 30 minutes before showtime.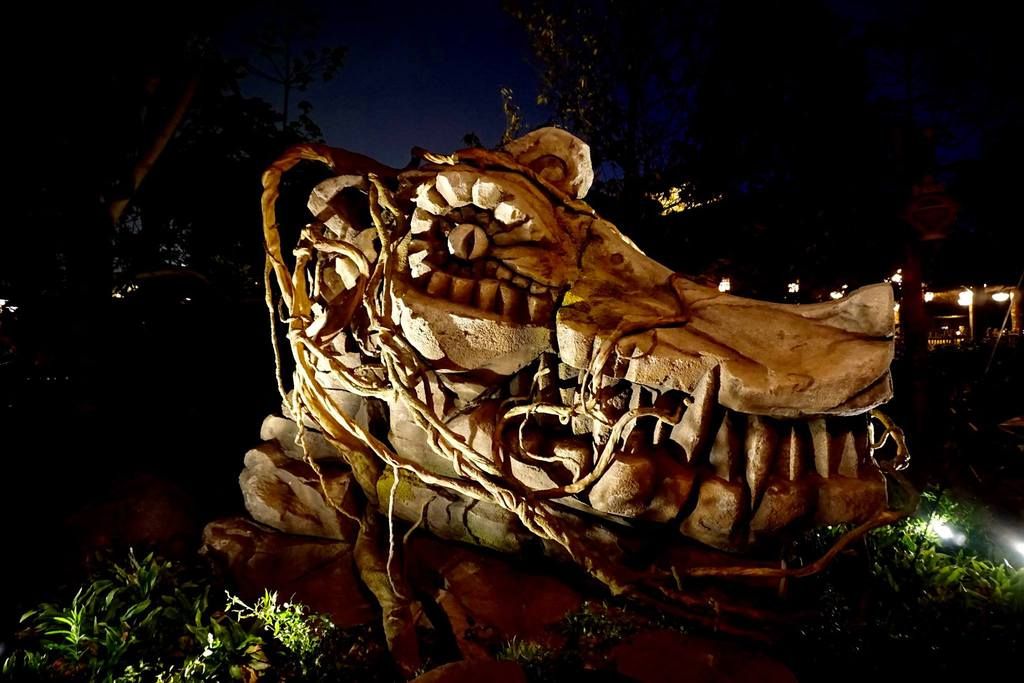 To be continued…