I though of starting a thread where we could share Duffy stories and photos. Feel free to add your stories and photos if you want to.
Last night, we went to Disney Grand California Hotel for dinner at Storytellers. And of course Duffy came with us.
Here is a photo of him at Storytellers.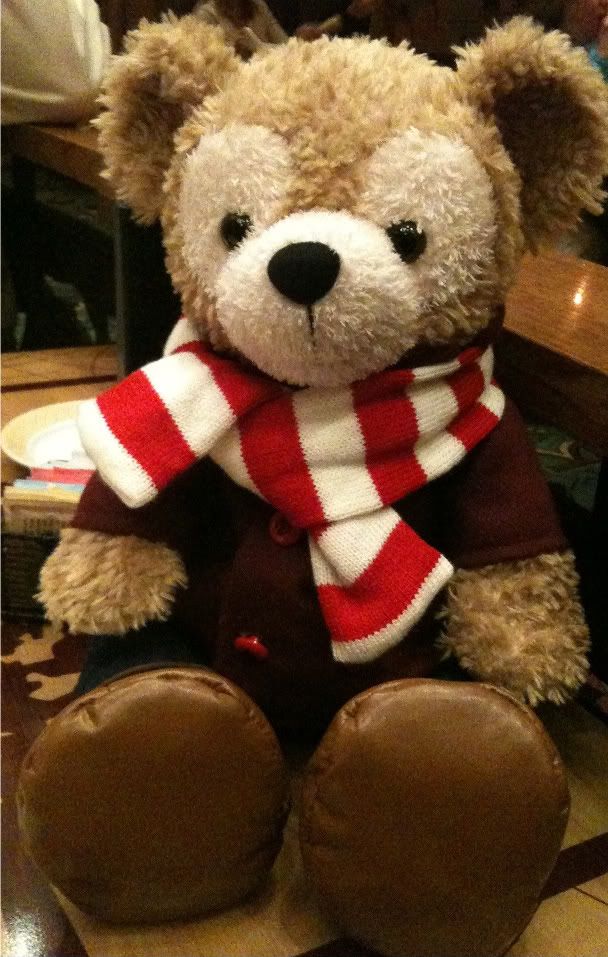 After dinner we were off to Build a Bear in Down Town Disney. I had Duffy head sticking out of by back pack so he could see what was going on. While in Build a Bear, a guest was wanting to know where I got Duffy, because they didn't see him to build. (they thought he was a BaB). I said he comes from a far, with an 11.5 hour flight from Tokyo Disney Seas.
The guest was sad that Duffy wasn't offered anywhere in DLR. I said I understood, that Duffy is really cool bear, very soft and cuddly. We talked a little about TDS, maybe that guest will make it there someday.