First a little background...
Christmas Day 2007 I won an all-expenses trip to Tokyo. A very, beyond very, lucky thing. I took my longtime friend and we met up with my friend who teaches English over there.
Bad thing was we only had four days.
So we decided that if we could only visit one park, DisneySea it was. I considered myself a Disney fan. We went every now and then, but didn't have passes or anything.
My stupid thinking was we should see the park that has the most things that our Disneyland doesn't.
I remember perfectly that when I walked into DisneySea just past the water globe, when you get the first real look at Mt. Prometheus, I got a little teary eyed. I think it was part "I can't believe I'm here" and part "this is the most beautiful thing I've ever seen."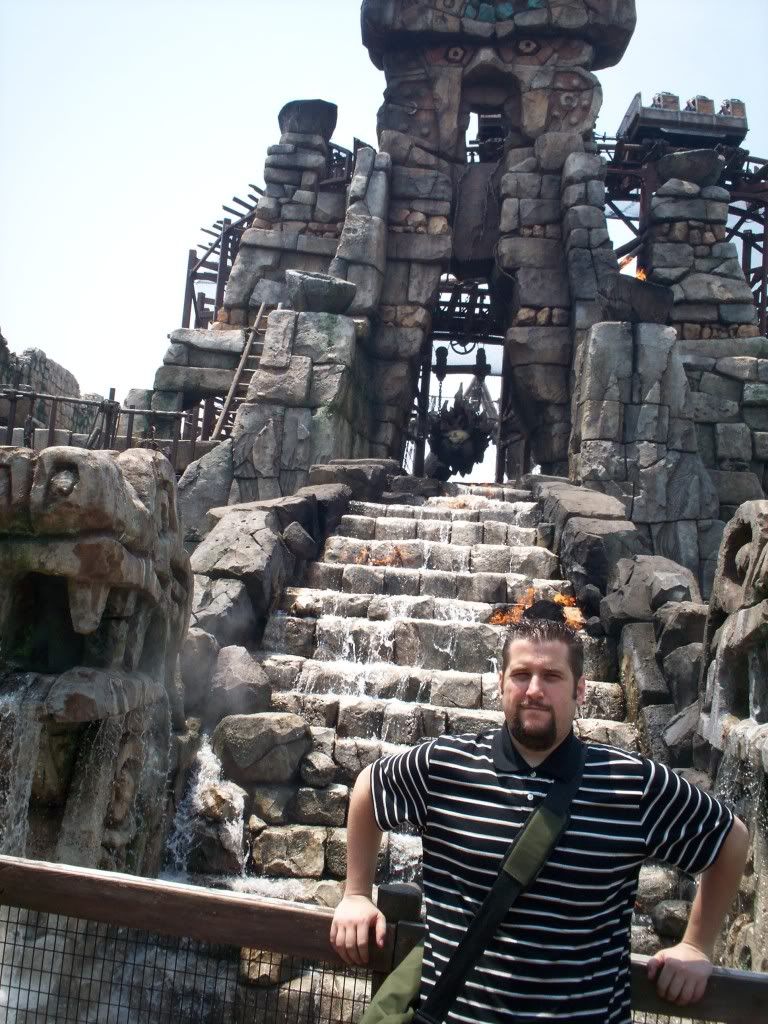 It was very hot and humid in April when we went so the thought of an inside ride like Sinbad was a good idea. I had no clue about it other than it was a "kid ride."
Boy was I wrong. Such a great ride. Afterward, I kept thinking "my niece would love this ride!"
Then I stumbled upon Triton's Kingdom.
Picking my jaw up off the floor I got kind of upset because I knew my then 7-year-old niece would probably never see this.
That feeling bugged me for the rest of the trip and for 2 years afterward.
I got her an Artistocats popcorn bucket (strawberry!) and a hat that was only sold there. She just loved to show them off at our Disneyland.
We both loved talking to people when they asked where she got them.
Then one day I got a new freelance gig that paid well. So without really thinking about it I decided that no matter what I was going to take her to Tokyo before she wasn't a kid anymore.
I saved almost everything I made with the freelance job (and more) for the past year. I wanted this to be the most special trip of both our lifetimes, so I chose to stay at the Tokyo Disneyland Hotel for a week. Yes I know I could have stayed at a cheaper hotel and used the extra money for other things, but I wanted EXTRA special. If I had to not eat as much or whatever for whenever, I was going to do it.
She turned 10 this past November so I knew this was almost it. So I planned everything out for the first week of February.
For the past two months we started planning. We printed out maps, researched rides, learned some very basic Japanese and she even started saving change.
Sunday, Jan. 30 we boarded the American Airlines plane to Tokyo (ish) to start our dream come true.
More to come...