Hi everyone!
I've been reading this forum for years but never registered until today.
While doing some research for a Disney Resort Project that I have in mind, I found a 3 years old closed thread in this forum about the differences between Tokyo's and Florida's Cinderella Castles.
As far as I know the differences are the colors, the height and the facilities found in its interior.
There was some talk about a "missing spire" that came because of the comparison of these two pictures: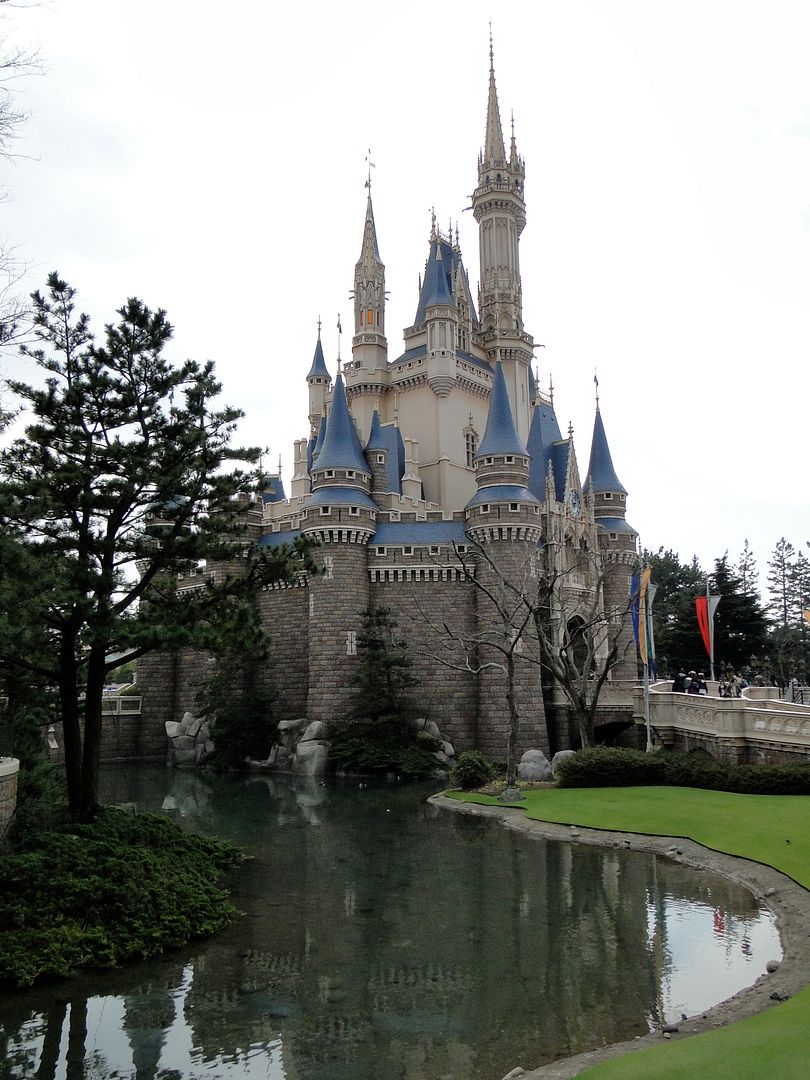 The first Photo belongs to Florida and the second one is from Tokyo. Some commented that there's one spire missing in the Tokyo Castle, but it's not. it's just that we can't see it from this perspective. Look closely and you'll find it behind the small golden turret. It's difficult to see because from this perspective they are perfectly aligned.
Let's have a look at the Tokyo castle from a slightly different perspective:
There it is! The missing tower is back! As you can see, the colors of the castle in Tokyo are different to make it appear colorful and warmer under the grey and stormy sky. Gold accents, brownish pink shades, dark grey stonework and a stronger blue are the color scheme of this castle, instead of the fresh grey, white and blue of the Florida castle.
In my research I found out many things about the differences between Tokyo Disney Resort and all the other Disney Resorts world wide, and the castle is not the most important of these differences. There are a lot more things that make Tokyo Disneyland a totally different experience.