First off I wanted to thank everyone that helped me plan this trip. I asked quite a few questions in the Tokyo Disney Forum and everyone was incredibly helpful and insightful. Without your help we would have been hopelessly lost so I very much appreciate it!
Ok on to the good stuff, I have to warn everyone that this will be just as much a Tokyo trip report as it is a Tokyo Disney trip report. If you're just interested in they Disney stuff skip down about half way. Secondly there's a combination of cell phone pictures and my nice camera pictures so forgive the jarring quality gaps. There's also a LOT of pictures, I took over 2,000 so sifting out just hte good stuff was hard! Let the trip report begin!
My friend Nick and I had always wanted to visit Tokyo. It's one of those places that's very foreign yet familiar and inviting. Europe is nice and it's very beautiful but we wanted some where completely foreign to us so we decided we'd give it a go. Our hometown is San Jose, CA and lucky for us ANA flies a direct non stop flight on the new Boeing 787 from San Jose to Narita airport. Gotta love that, non stop flight plus being able to fly on the new 787, win win!
Here is our chariot the new Boeing 787.
We opted for the premium economy seat which was about $800 more then the economy seat but boy was it worth it. For an 11 hour flight I'd like all the comfort I can get. The business seats looked great but those were about $7,000, no thanks. Here's a view of my seat. Tons of arm and leg room.
The plane was simply amazing. The ceilings were probably a good 10 feet tall, the ride was smooth and the flight attendants were great. They kept bringing us food and drinks, about 15 minutes into the flight I got my first taste of Japan when I asked for a Sprite.
I can't sleep on planes so I entertained myself with some awesome movies like Brick Mansions and Transformers.....ok it was slim pickings and those movies really sucked but hey it passed the time. Everyone around me was sleeping and after I finished an actual good movie (X-Men Days of Future Past) I took a look at where we were at.
Well that's depressing. We eventually make it to Narita after 11 long hours. We hop on the NEX train from Narita into Tokyo station where we were staying. We checked into our hotel which was the Four Seasons near Tokyo Station. Here's a view of our room and the view out the window of the trains coming into Tokyo Station.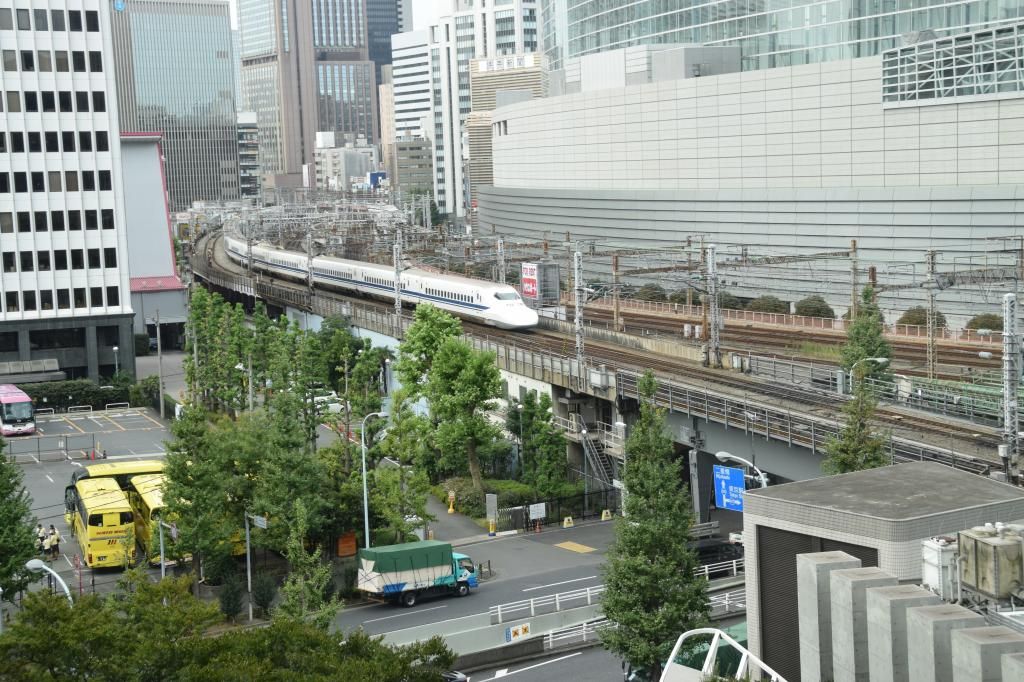 It was about 7PM so we headed out to Shibuya. Here they have what would be the equivalent of Times Square in the States.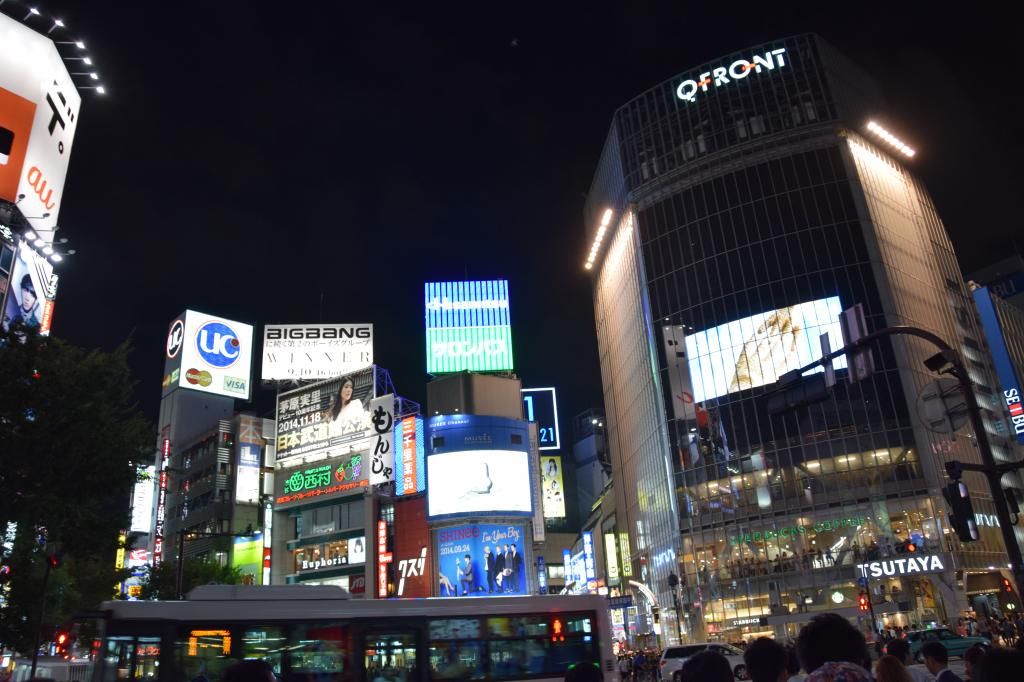 We wanted a taste of Japan so we went to a local ramen place called Ichiran Ramen. Here's the entrance to the basement restaurant.
After you enter you order by vending machine. You can pick out your meal and any add ons. I got a ramen with an extra noodle bowl.
You sit down in what can only be described as a phone booth. It's a tight space that has a divider between you and the person next to you with a roll up window in front of you. You sit down and fill out a sheet on how you like your ramen (extra garlic, firm noodles etc.) They then bring you the ramen by the window in front of you and then roll down the window so you are one with the ramen, mano a ramen.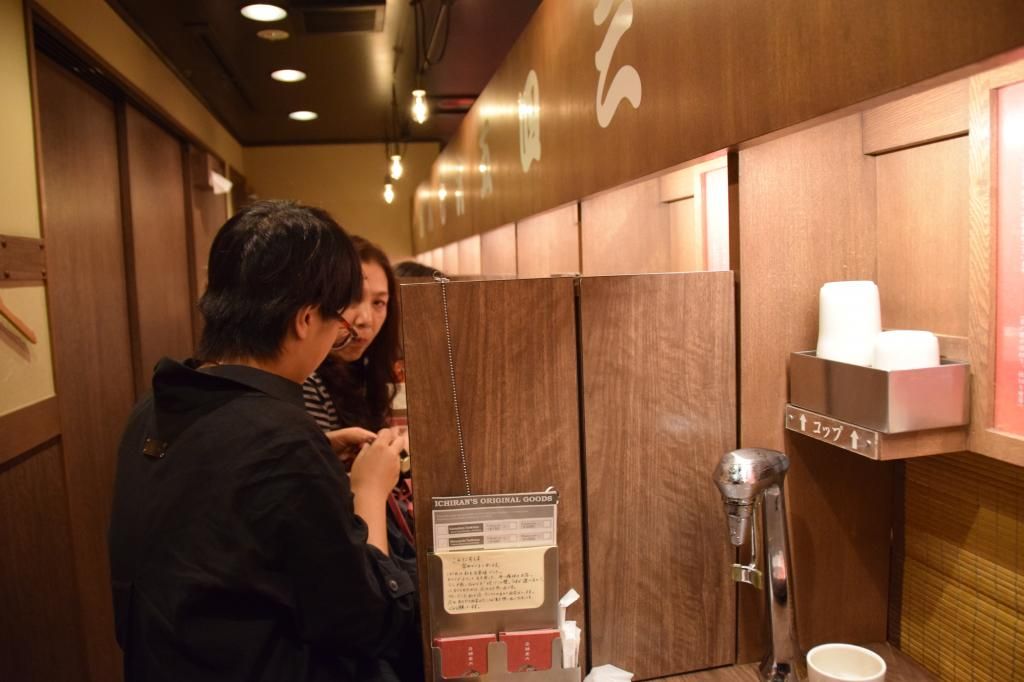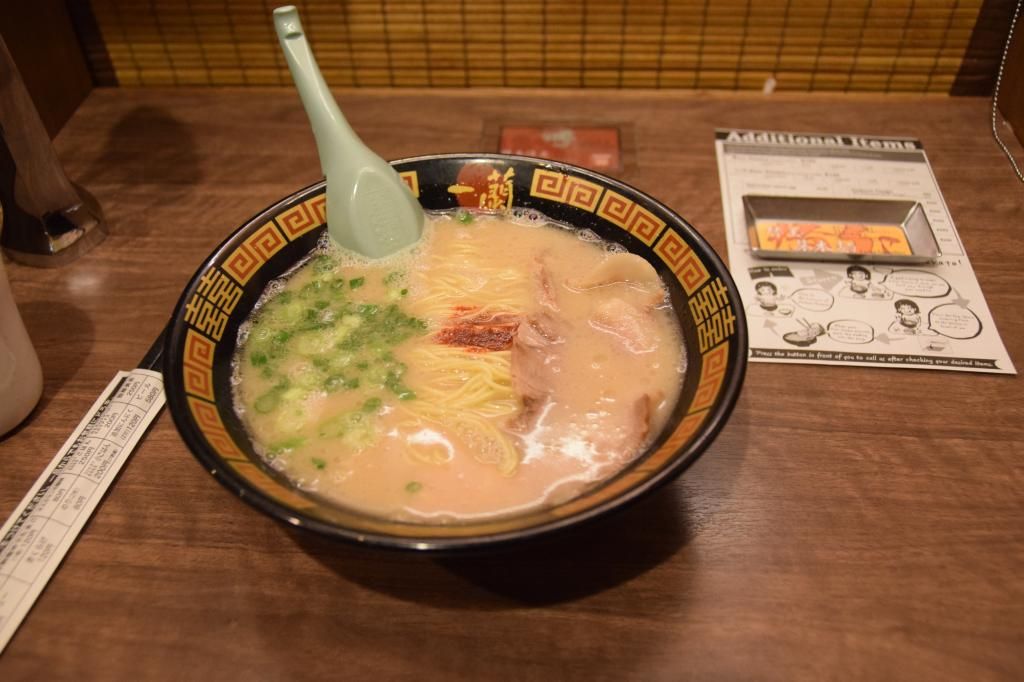 And here's the aftermath. It was the most delicious ramen I have ever put in my mouth. Great start!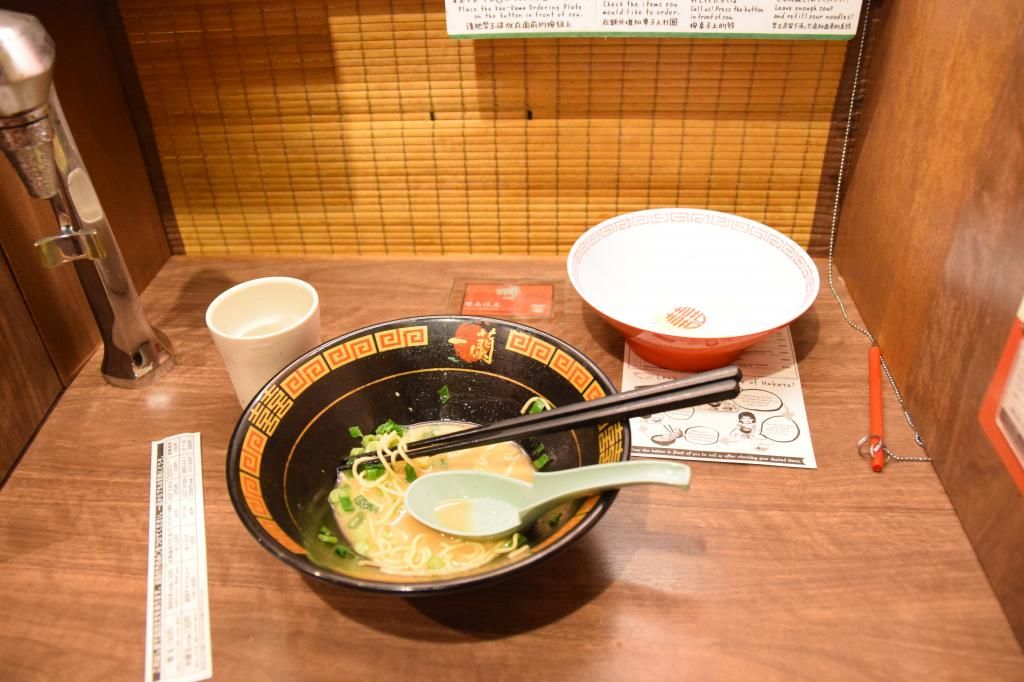 We came back to the hotel and retired for the night. The next day we woke up bright and early and headed over to the Meiji Shrine. The area is just amazing.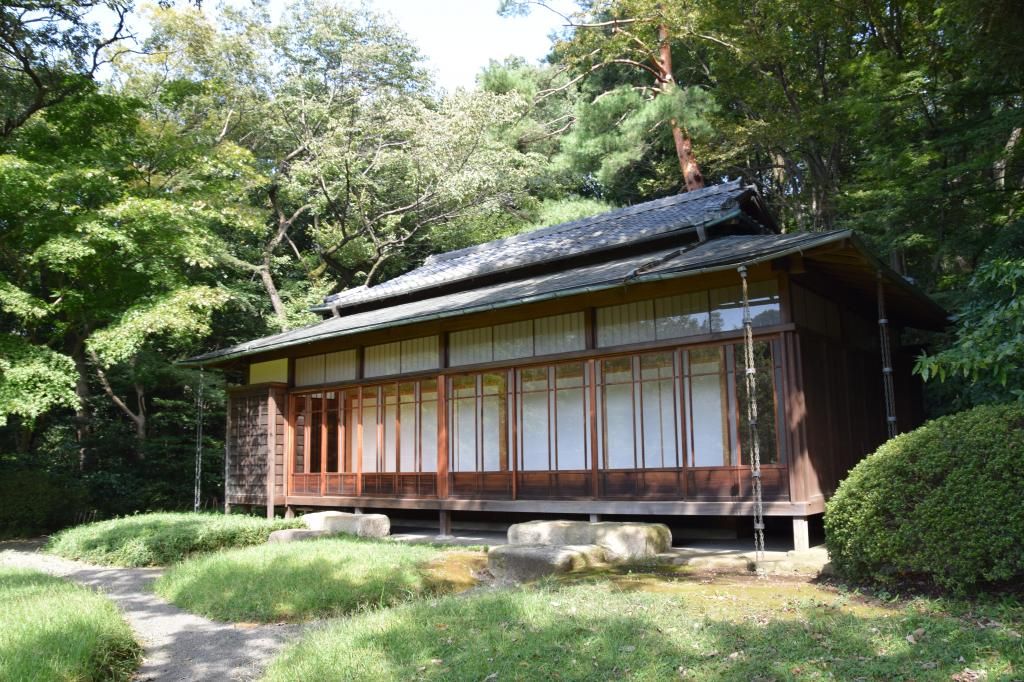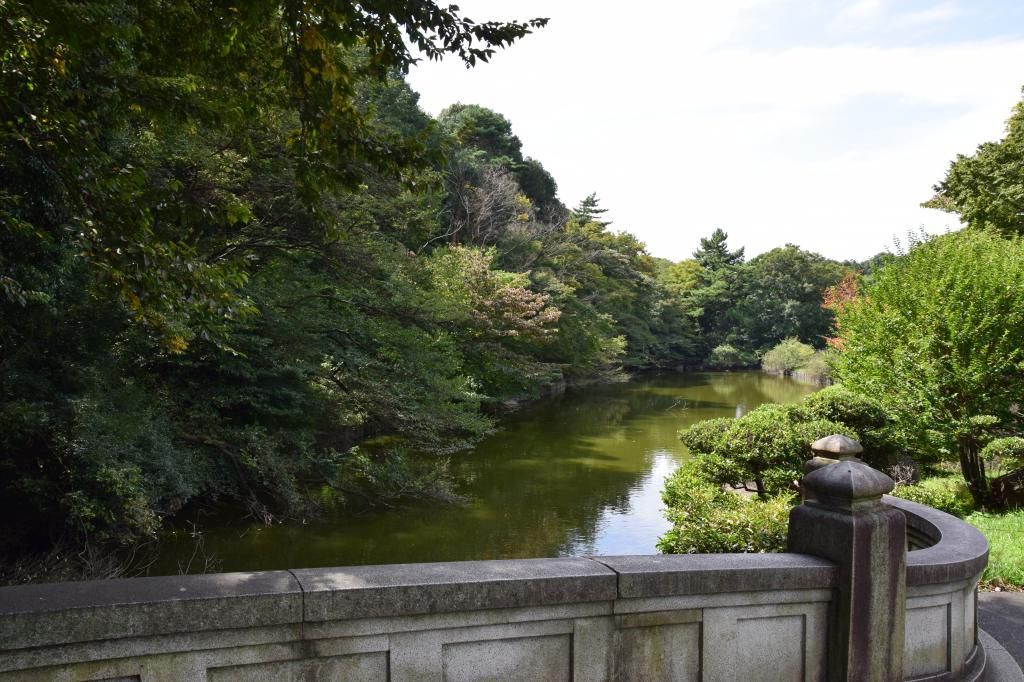 We were getting hungry so we headed over to Roppongi Hills and went to a delicious Teppanyaki place. The chef was great and we splurged for some Kobe beef. Let me tell you it did not disappoint.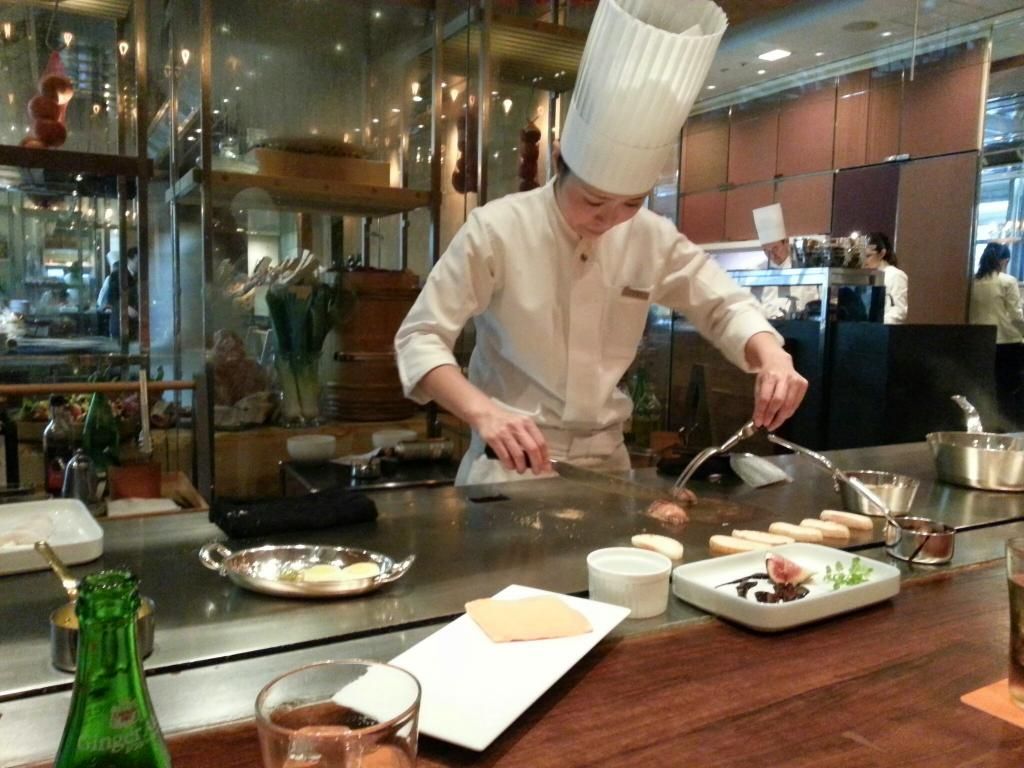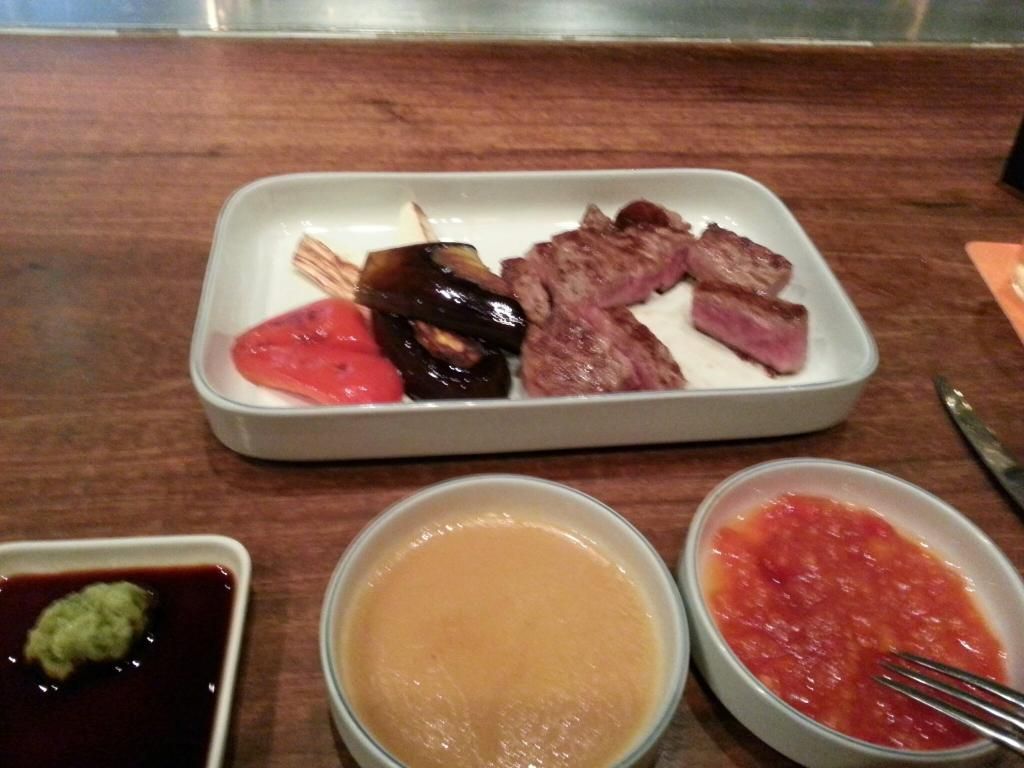 Next up we headed to the top of Mori tower. This building is gigantic and at the top is an observation deck.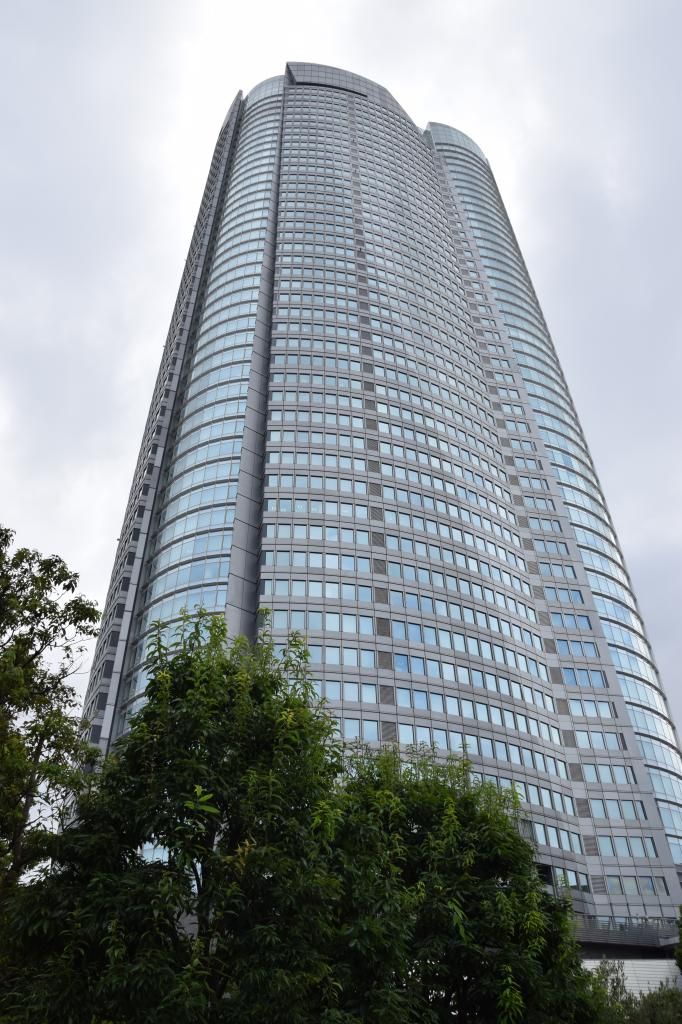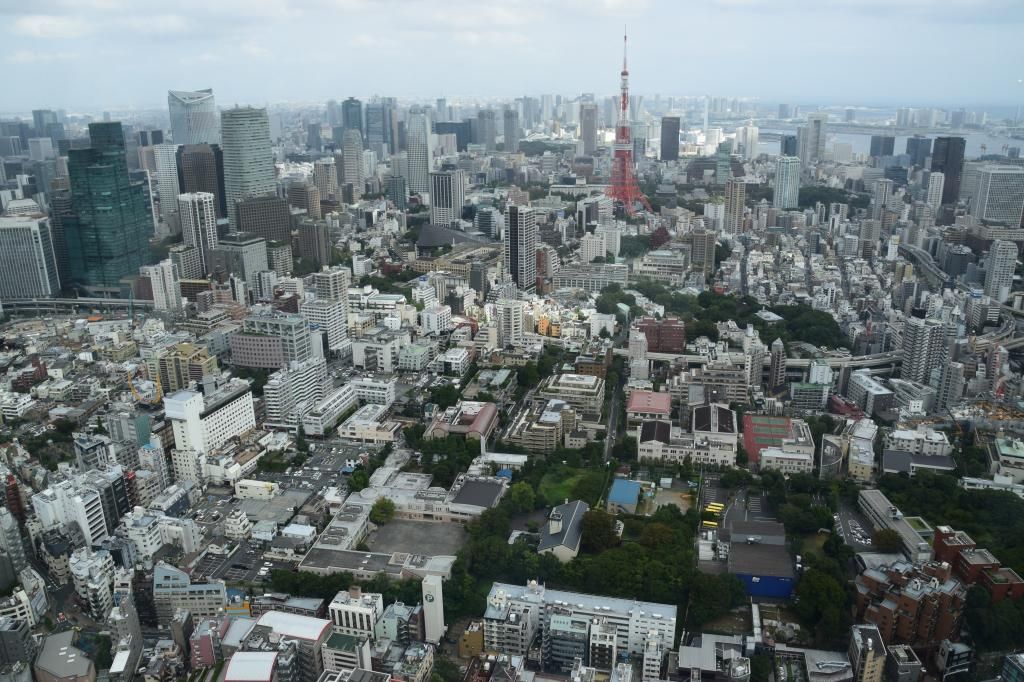 We then headed up to very top of the tower outside on the helipad. We were able to get a shot of the two of us (that's me on the right sporting some Disney World wear
)
We then headed over to Odaiba which is a man made island in Tokyo. There's a huge 'arcade' of sorts with high tech games. Think of a Disney Quest style building called Joypolis. I don't have any pictures of it but I do have a great picture of one of the awesomely translated signs.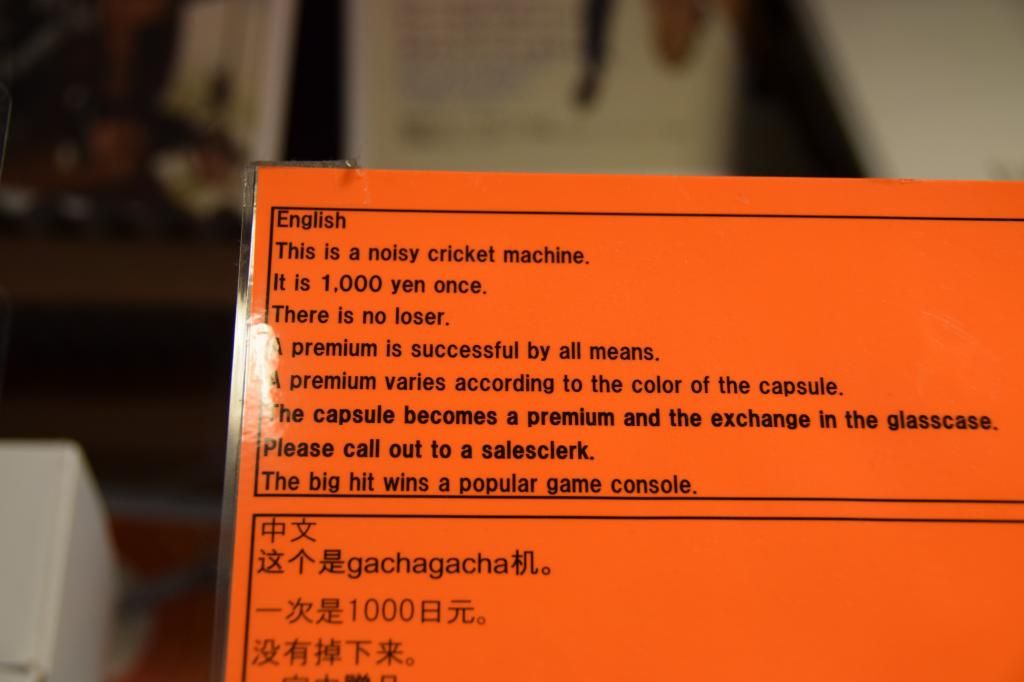 We had some dinner at a Korean BBQ joint and headed back to the hotel exausted.
The next day we woke up and wen to the famous Fish Market. As we were walking around we saw some pretty interesting foods, like whale bacon. Yum. This stand pretty much sums up the fish market.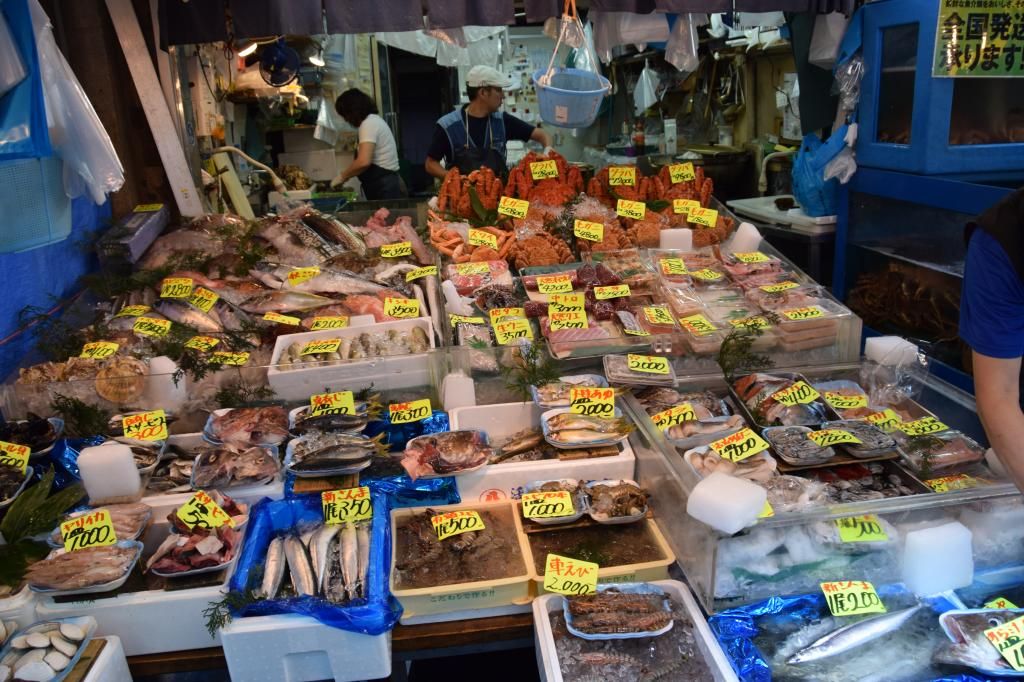 My friend got an Oyster the size of an adults head. Seriously look how big this thing is!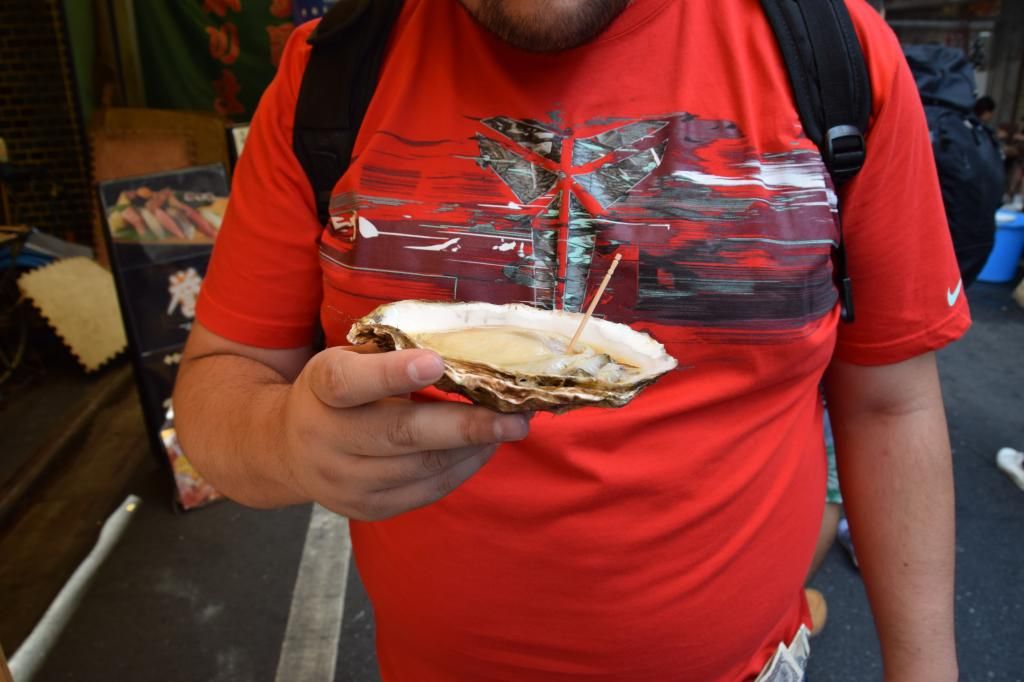 I then got what I thought was Orange soda out of a vending machine.
Turned out to be mango soda which I was not expecting but boy was it delicious!
Next up we headed over to Senso-ji Temple.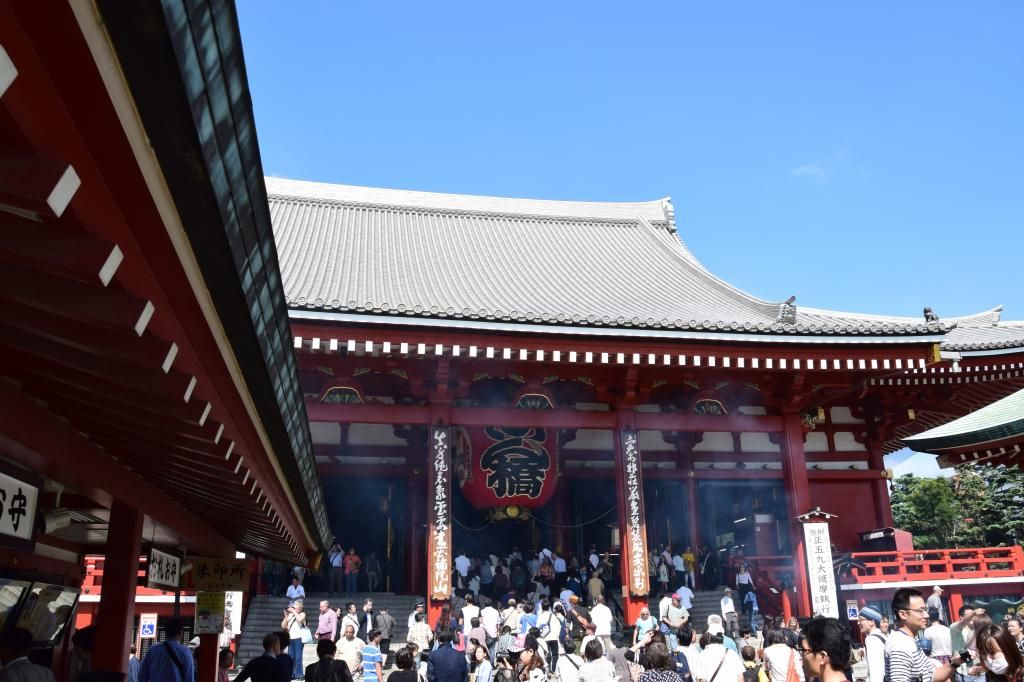 It was beautiful but way too crowded, felt like a huge tourist trap too.
After that we went to Akihabara. It's the nerd/tech/anime persons nirvana. My friend is into that all so he had a great time. I was more intersted in taking pictures of all the signs.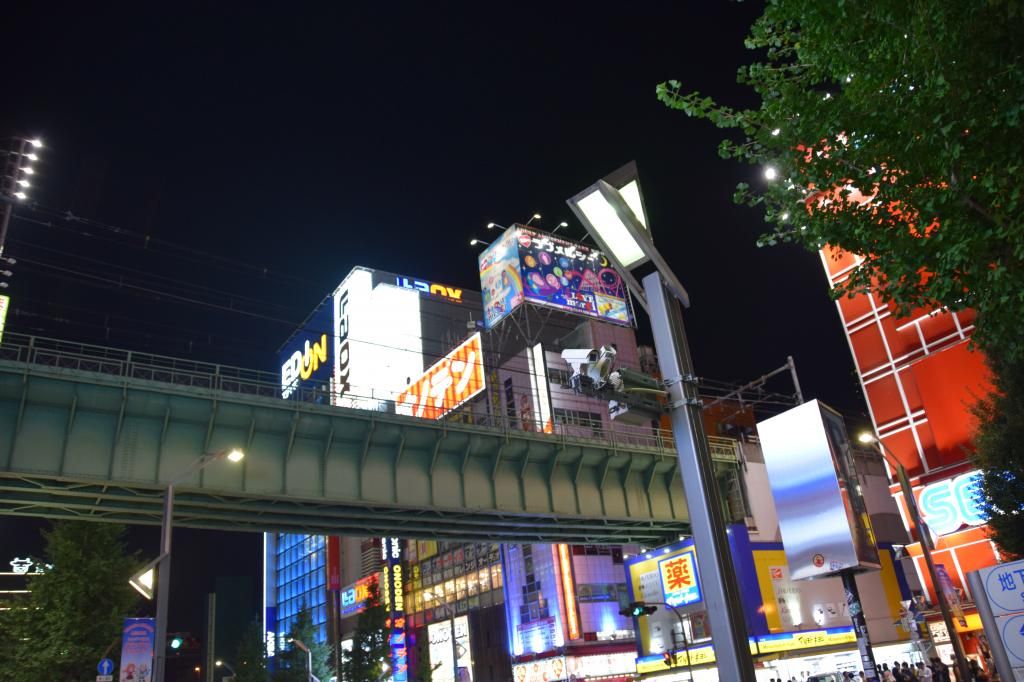 We headed to bed after knowing that tomorrow was Tokyo Disney Day! I promise in the next post there will be very few non Disney pictures. More to come......