Here's the part of my trip report that talks about our stay at Hotel MiraCosta. The only thing I should add is, there is NO guest laundry room at this hotel.
We woke up early so there would be time to check out of the Tokyo Disneyland Hotel and into Hotel Mira Costa and still have 45 minutes or an hour to wait in line before Tokyo DisneySea opened. Checkout went very smoothly (except for the part when I momentarily stopped breathing as I signed a bill for more money than I'd ever spent on a single night in a hotel EVER). We were able to leave all our luggage (and our jackets—what were we thinking?!) with Bell Services to transfer over to Mira Costa. From there, we went to catch the monorail to Tokyo DisneySea/Hotel Mira Costa using the free 3-day monorail passes given to us by Tokyo Disneyland Hotel.
I ran to the hotel to check us in and grab breakfast at Mira Costa's sundries store.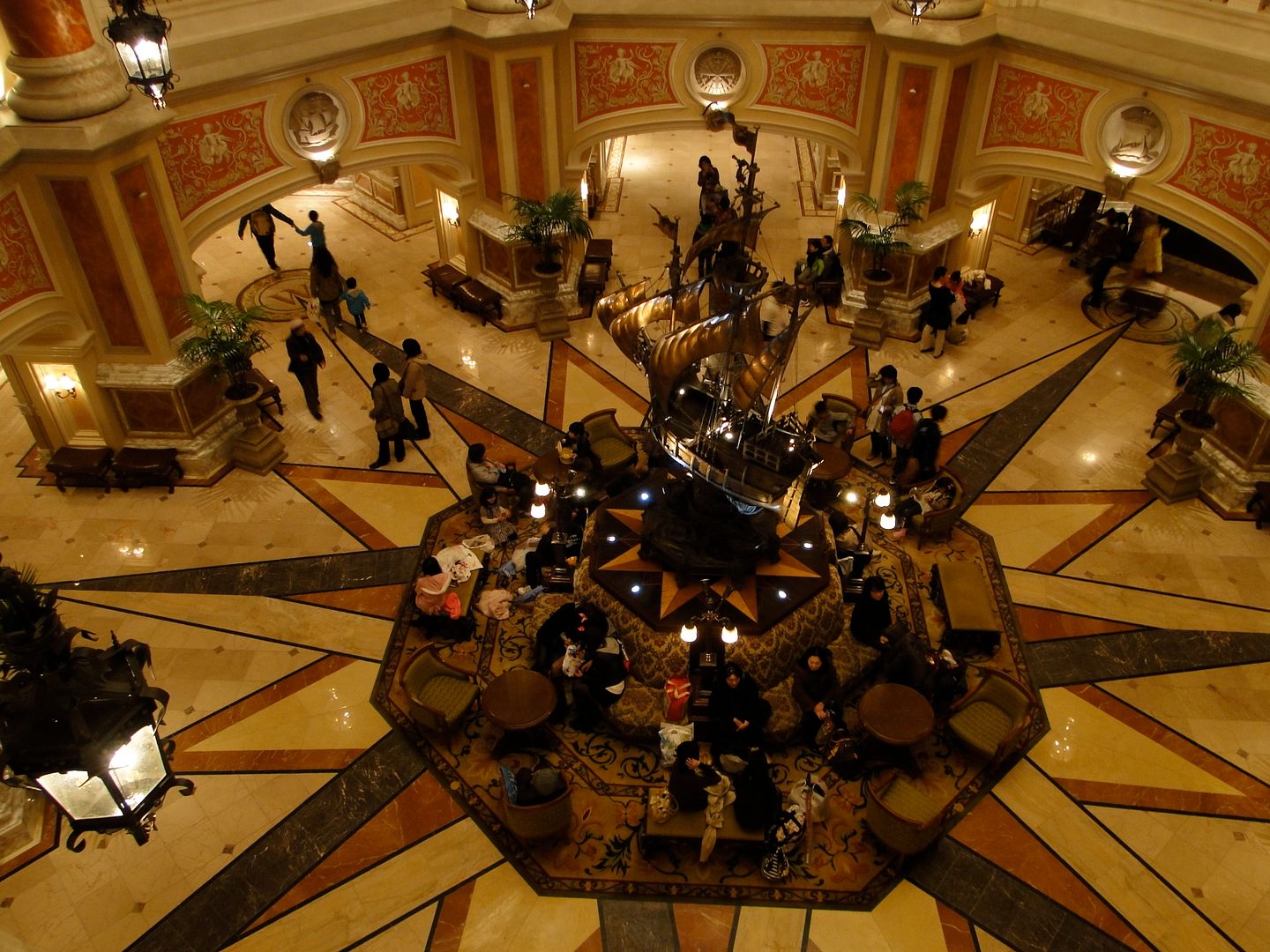 OK, I know it looks huge in this pic, but I was surprised how cramped the lobby was. The ceiling is high, but the circumference of the rotunda is small. Also, the place reeked of cigarette smoke, something we hadn't noticed at Tokyo Disneyland Hotel. Maybe cuz it's such close quarters?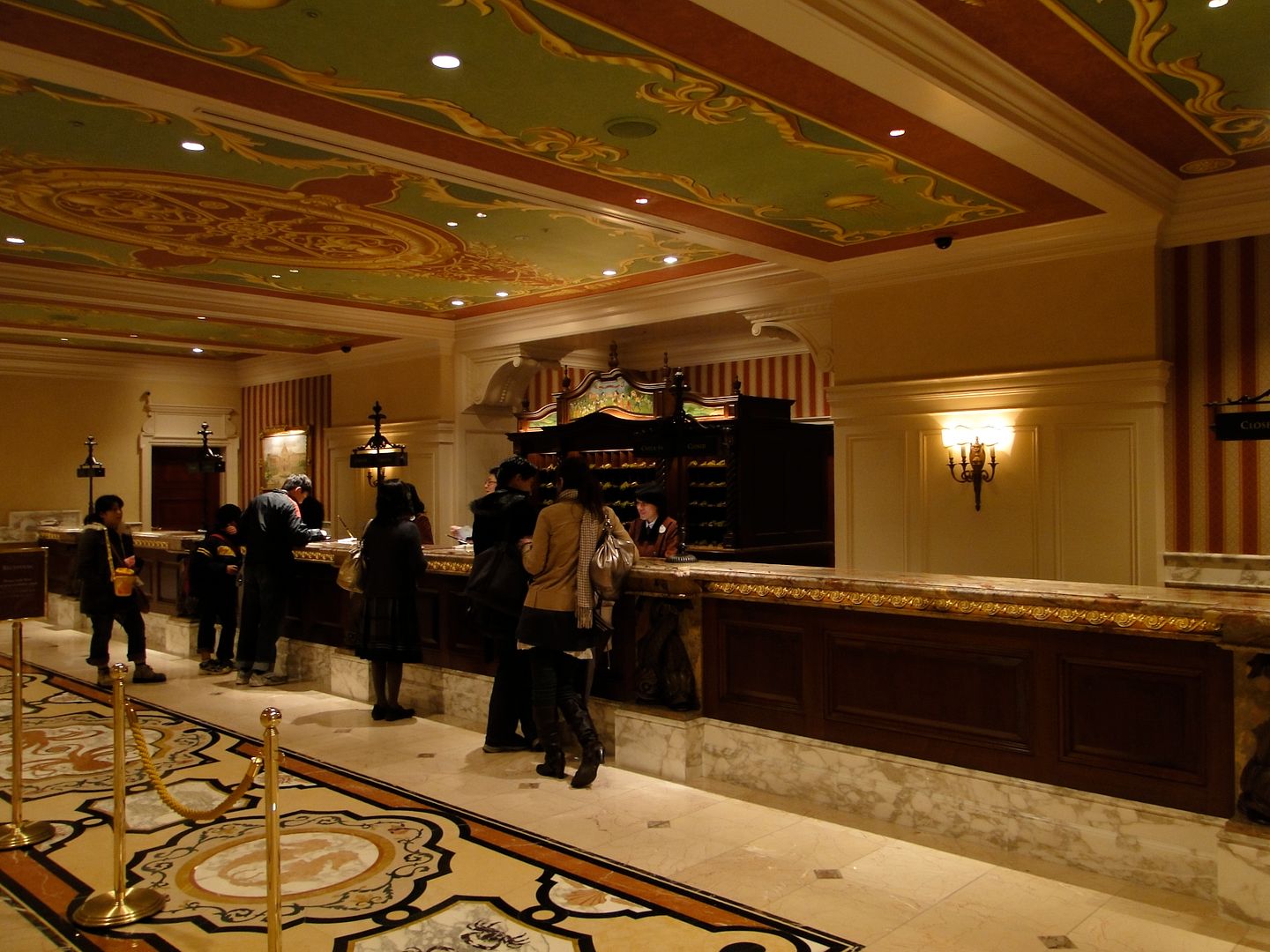 As I checked in, I was offered passes for us to use Mira Costa's private entrance into Tokyo DisneySea—completely unexpected because the Disneyland Hotel won't let you use park-entrance privileges until the morning after you check in—but we couldn't use them because I couldn't call my husband at the park entrance to get him to hop out of line and meet me. Another thing about check-in: I couldn't get them to give us monorail passes for longer than 2 days, even though Tokyo Disneyland Hotel gave us 3-day passes for a 1-night stay. I was trying to get coverage for our whole trip, since the last night would be at the Ambassador and, I assumed, not include monorail passes because it's not on the monorail (now however, I'm not so sure—they may still give them out since there's a station on the other side of the mall from the hotel).
After I checked in, I located Mira Costa's sundries store, which turned out to be about 1/4 the size of the one at the Tokyo Disneyland Hotel. It had no refrigerated food and slim pickins in the packaged food department.
Our Room

This time, our key cards worked a few minutes before 4:30pm. We had what Disney calls a Porto Paradiso Side Superior Room Harbor View. The room was laid out identically to the one at the Tokyo Disneyland Hotel, but with a shorter hall. The shower room also wasn't quite as nice, but MiraCosta is 7 years older.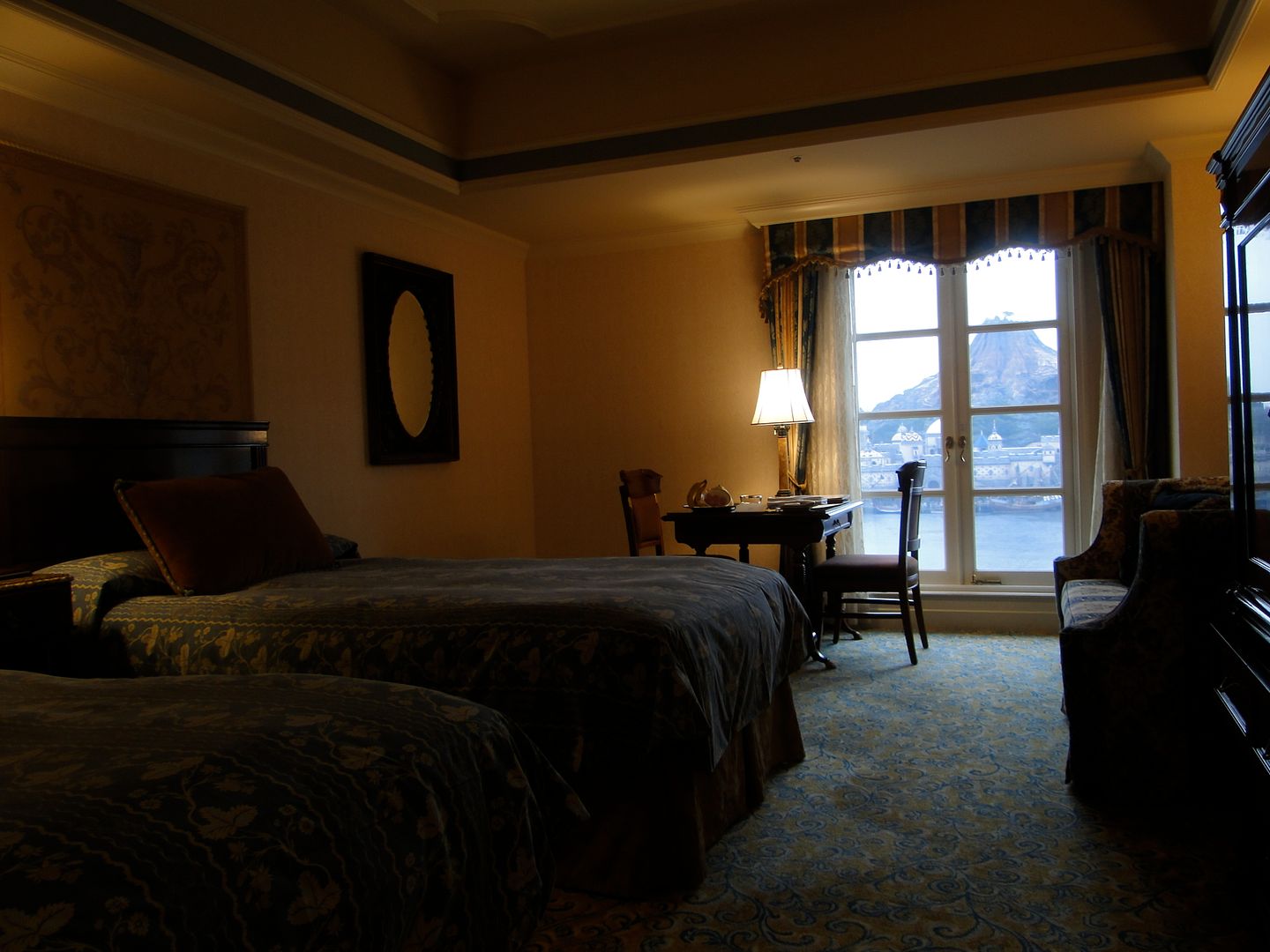 Please excuse all the flaming orbs of light in all these pictures—I had to monkey with the contrast in Photobucket to get the rest of the room to show up!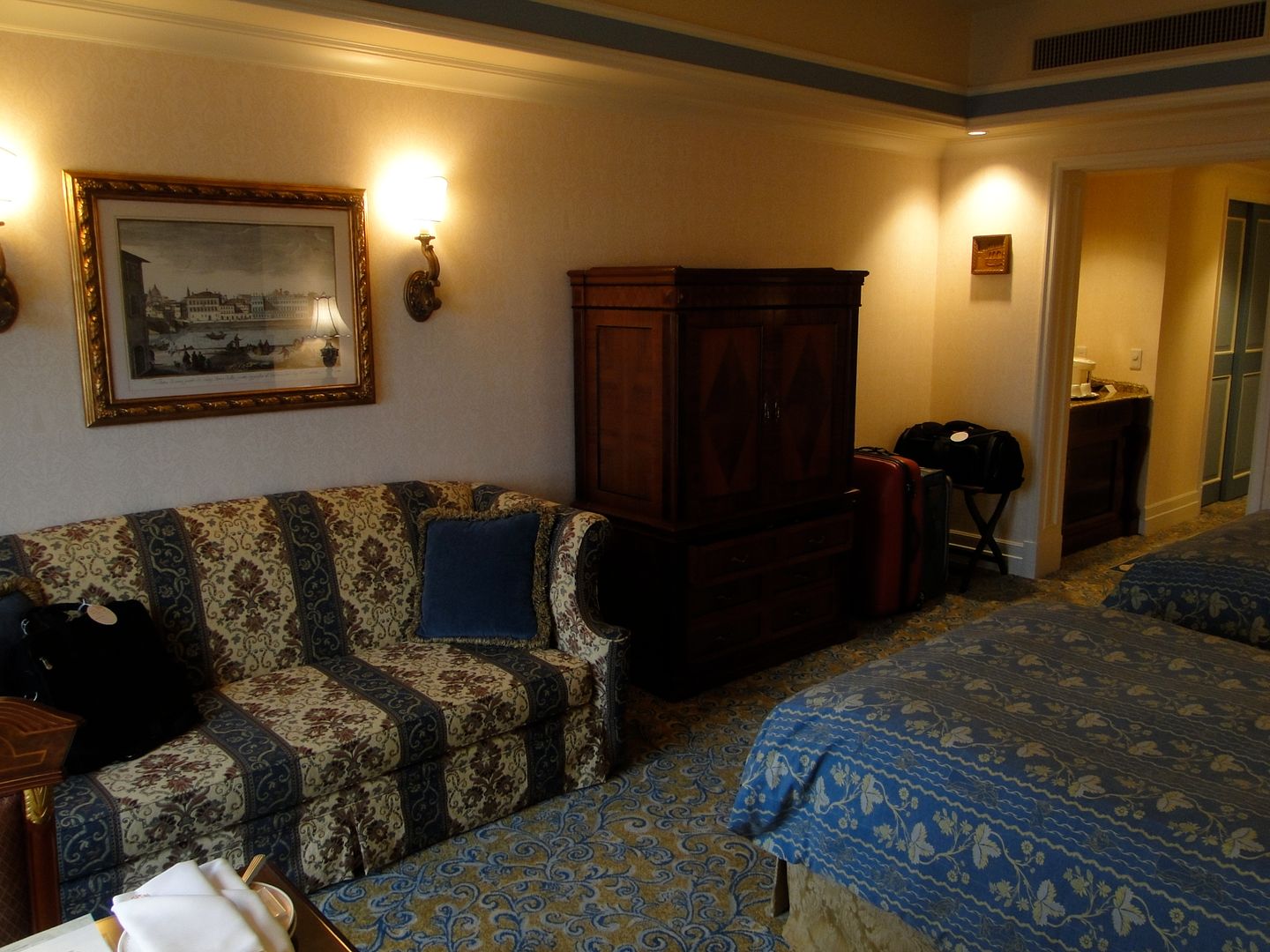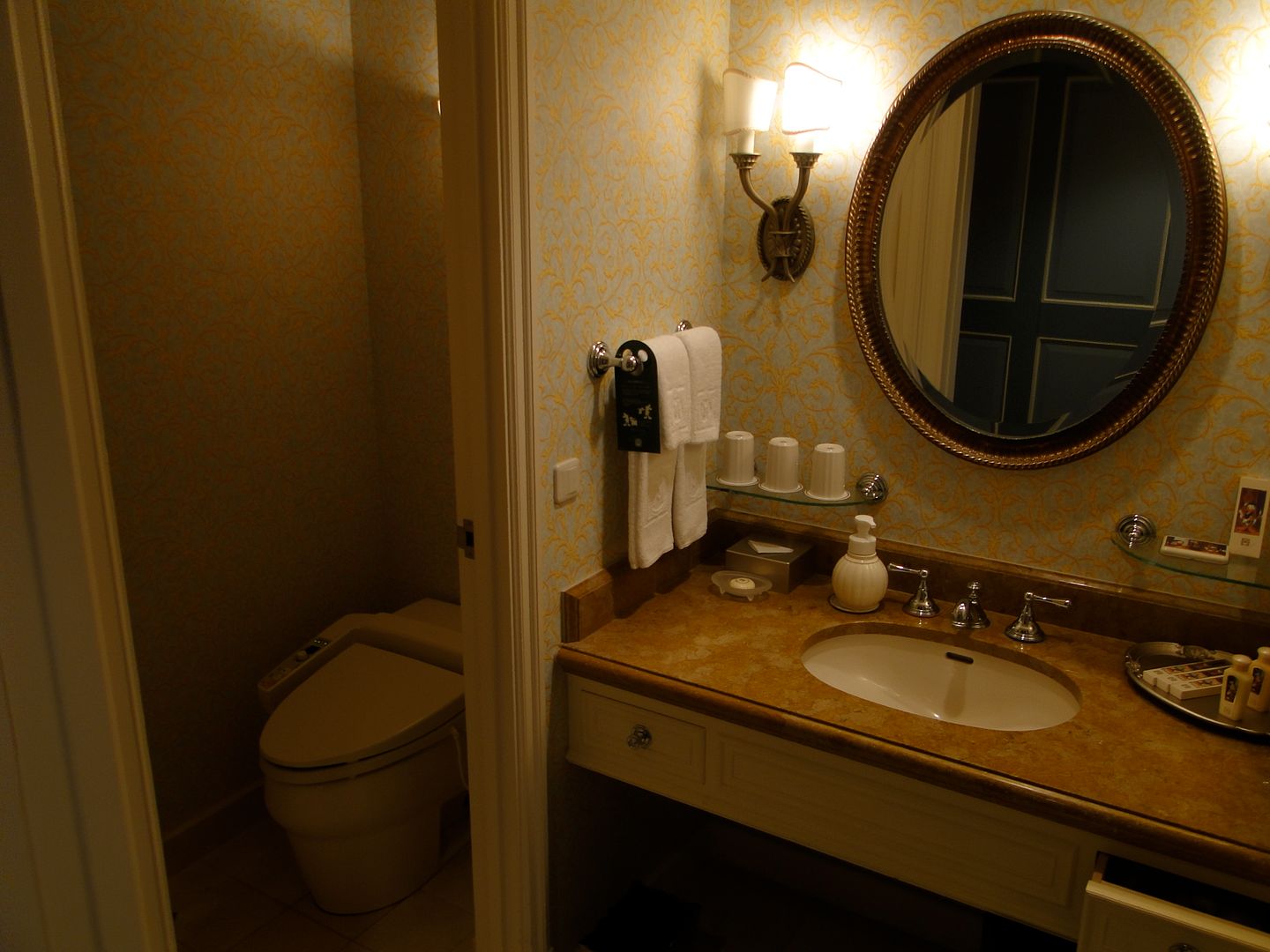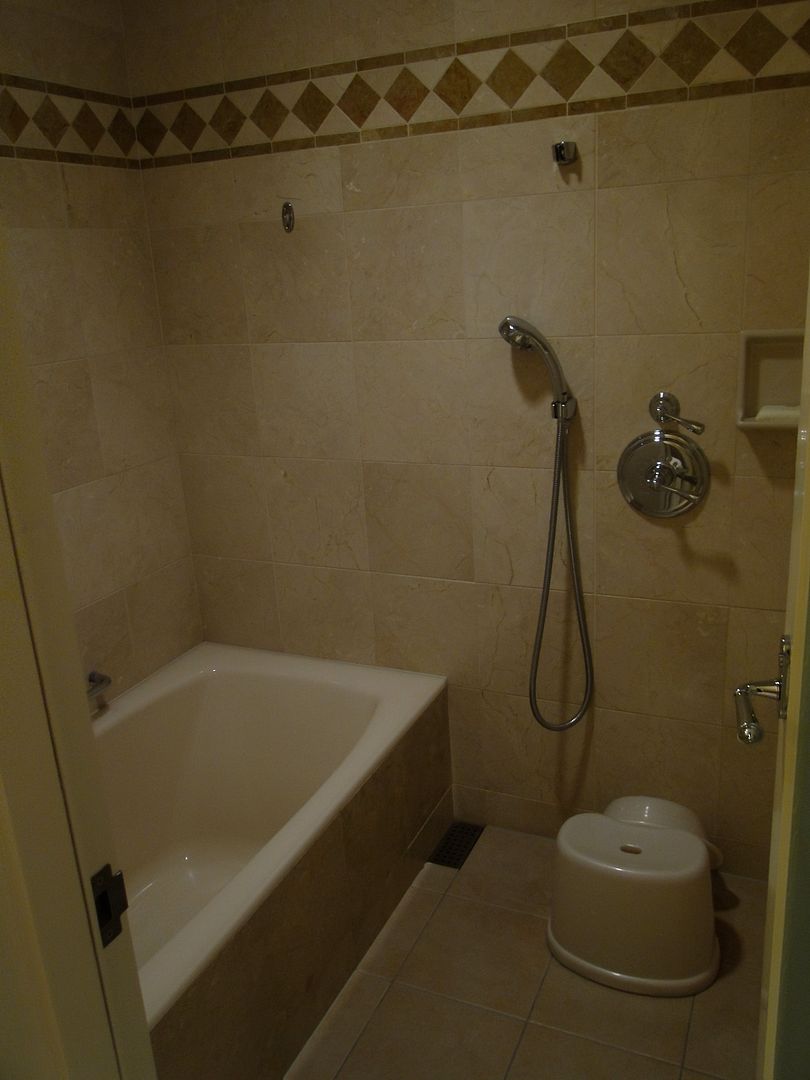 More soon-to-be-stolen toiletries!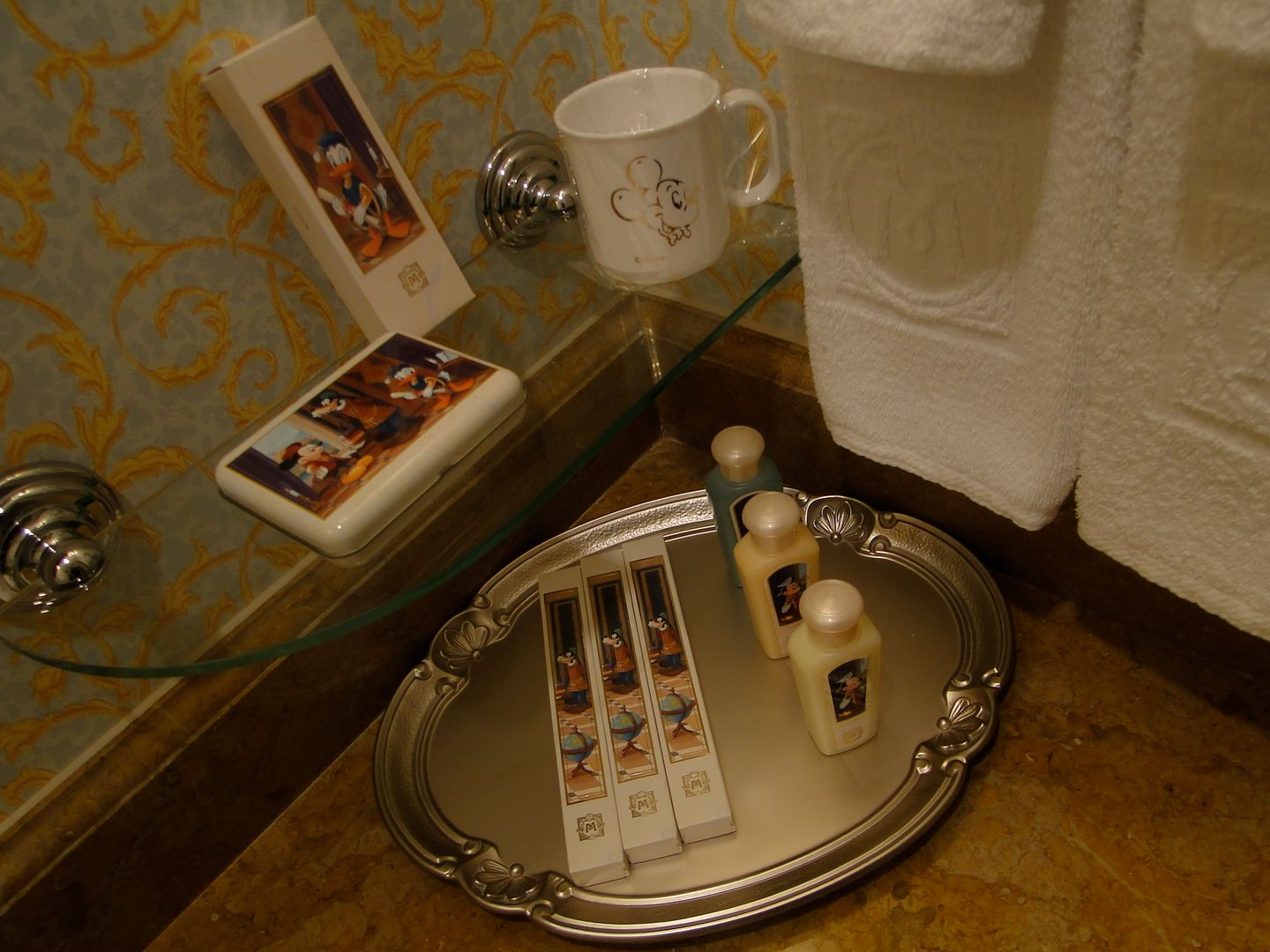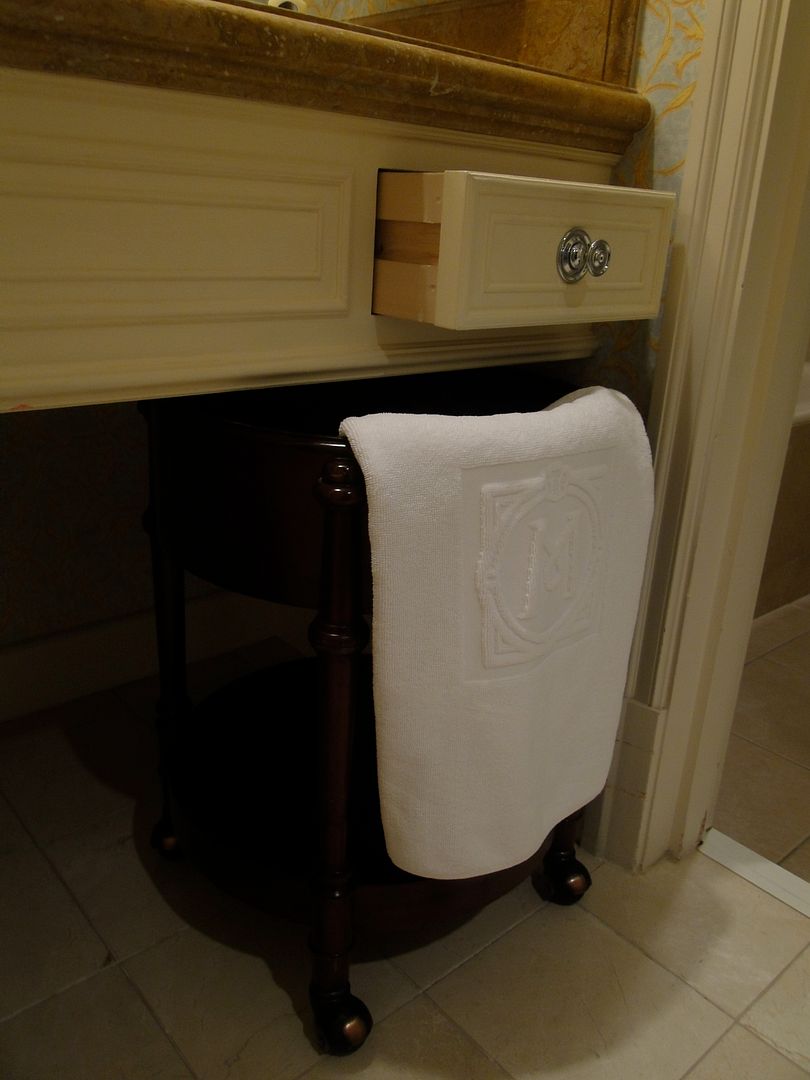 I will never need to buy slippers again…
And more free fruit!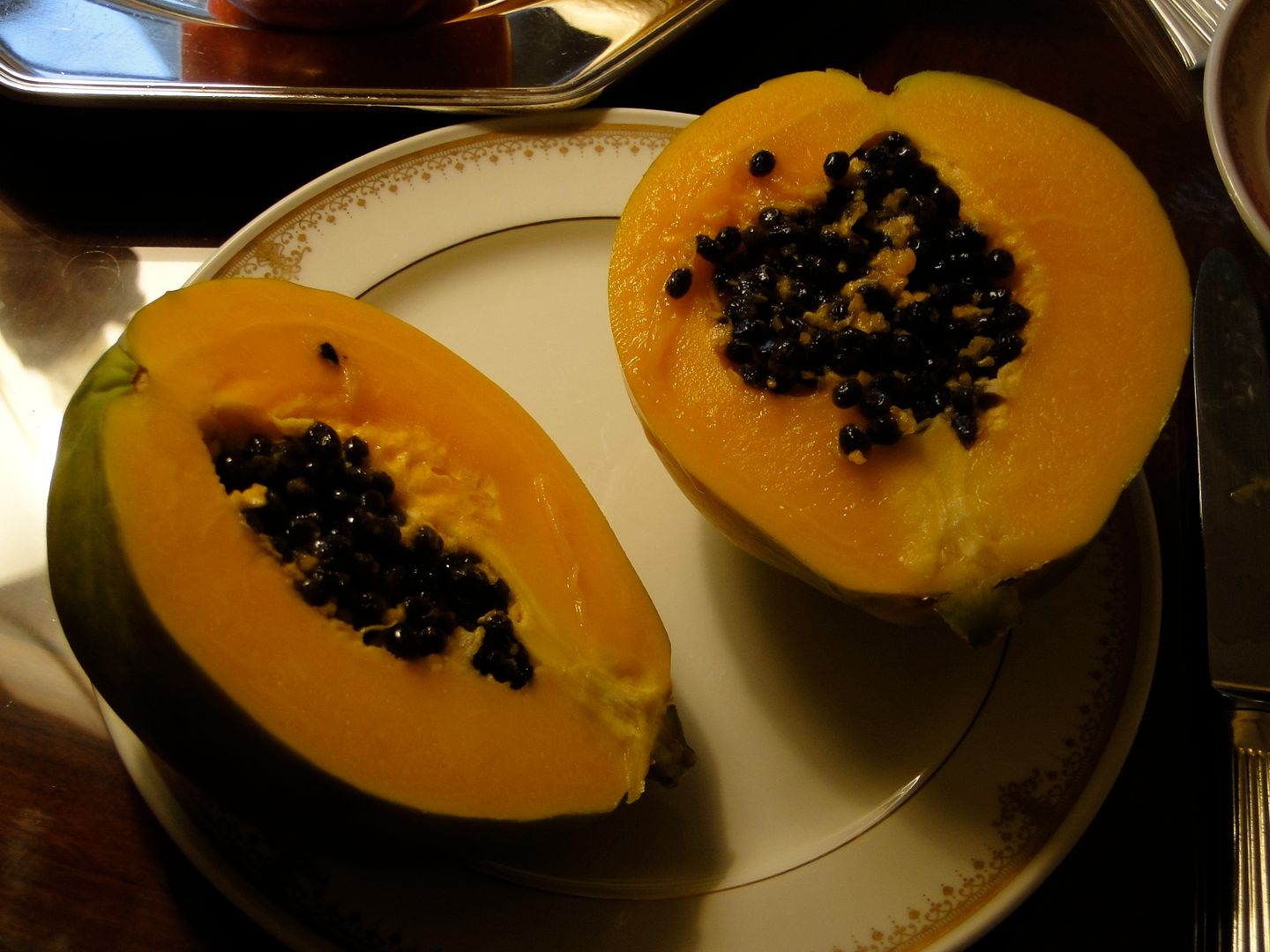 Spa price listMount Prometheus erupts every hour on the hour.
Overall, we really enjoyed our stay here. You can't beat it for convenience to the park. I was just a bit spoiled by the nicer, newer amenities at the Tokyo Disneyland Hotel—I think if we'd stayed here first I would have been over the moon about the place!
I'll come back and add to this thread after I get to the part of my report about using the hotel's pool facilities.