Here's the hotel-review part of my latest trip report installment. I'll come back and update this when I get to the part with all the pictures of the Ambassador's common areas...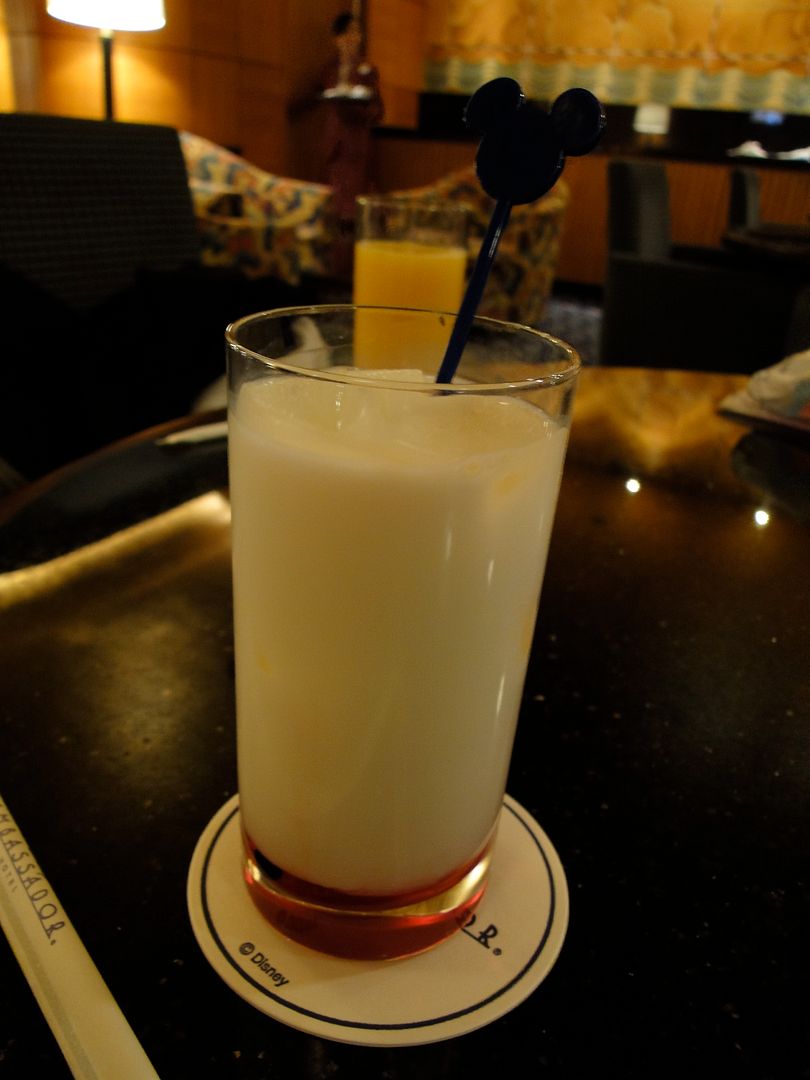 Then they had me go over to a desk and sit down with someone to check in.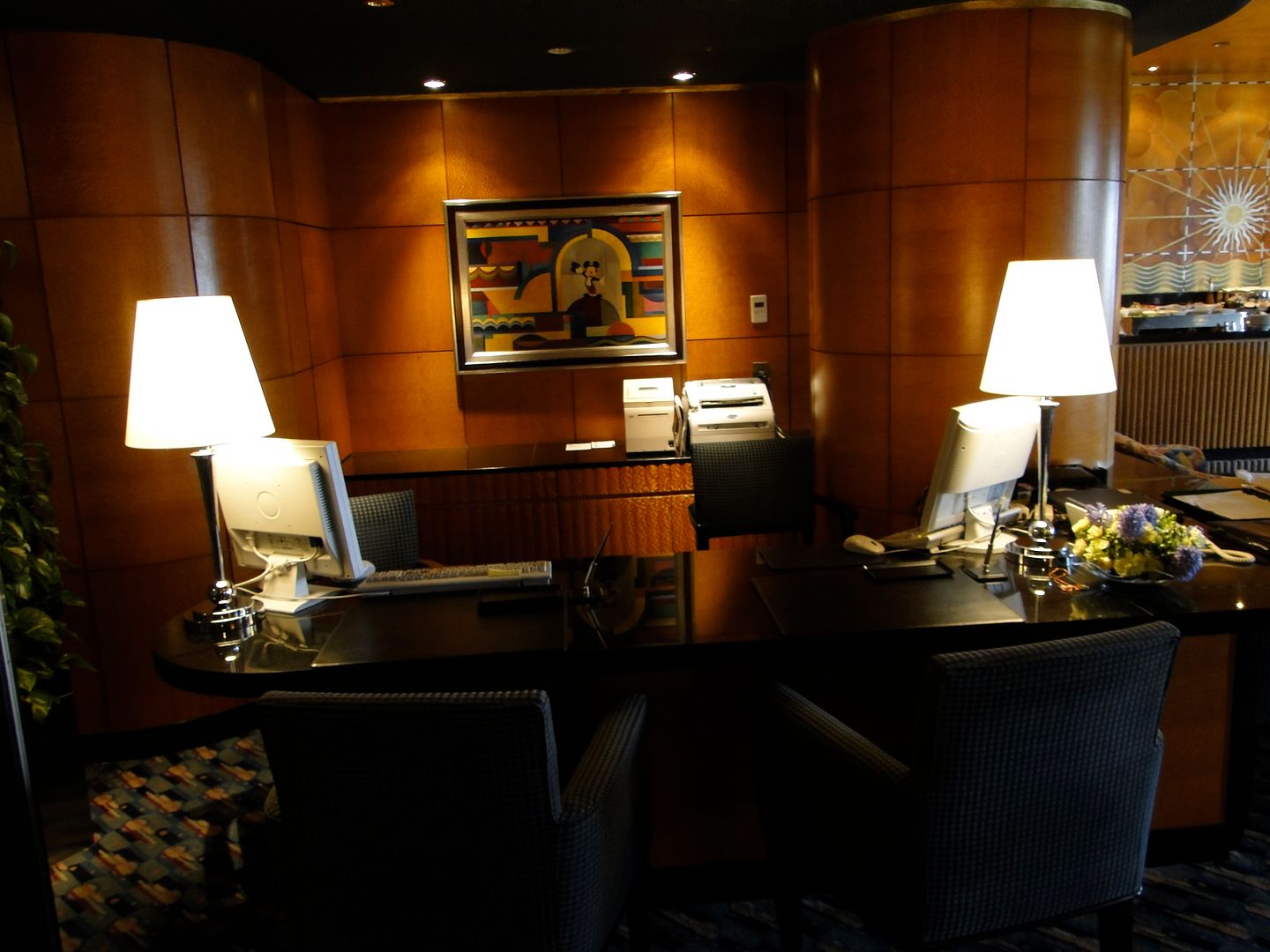 Then there was more drinking back at the table, and then someone came over with our room keys, and a woman escorted us to our room. The corridors look like those on a cruise ship, and each door has a faux porthole.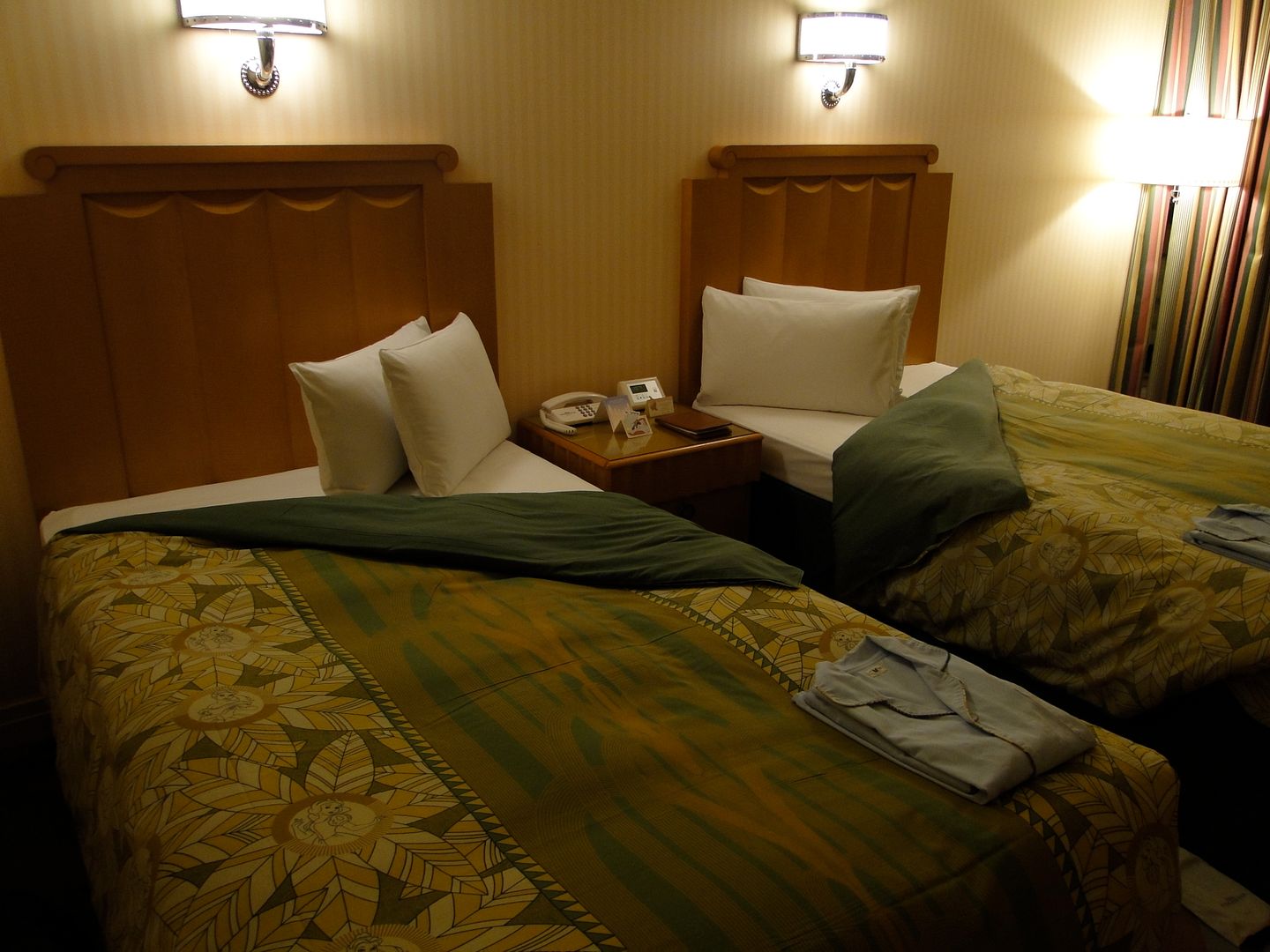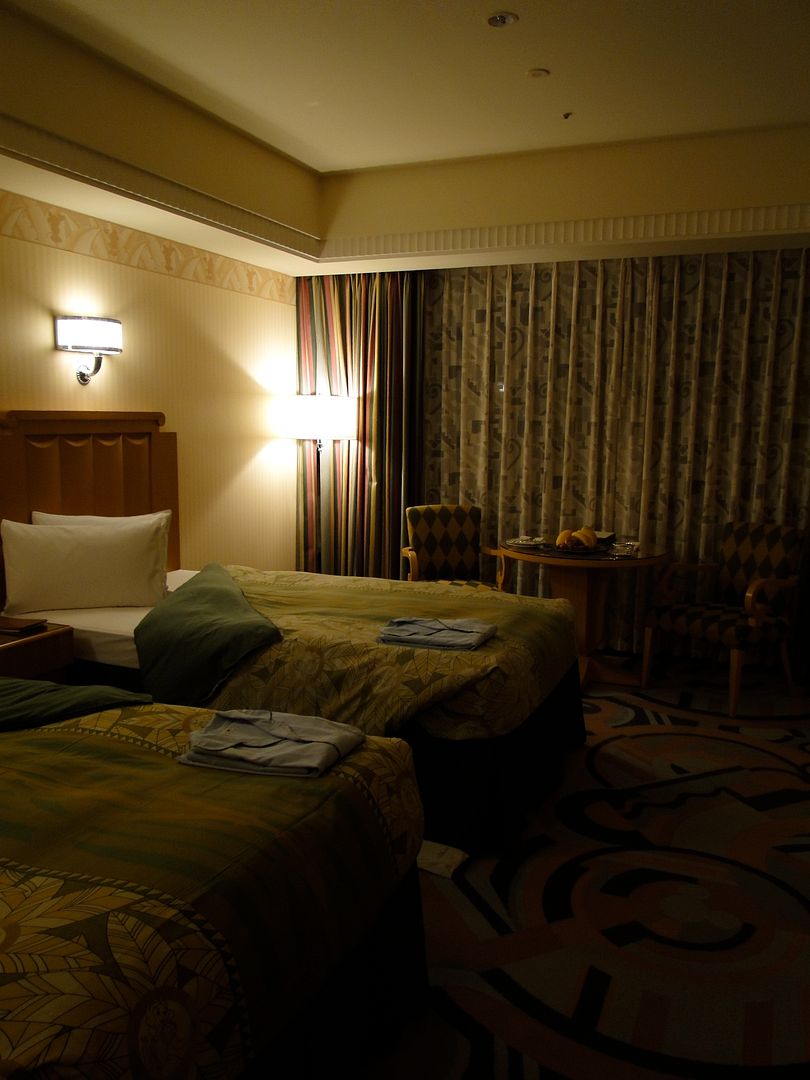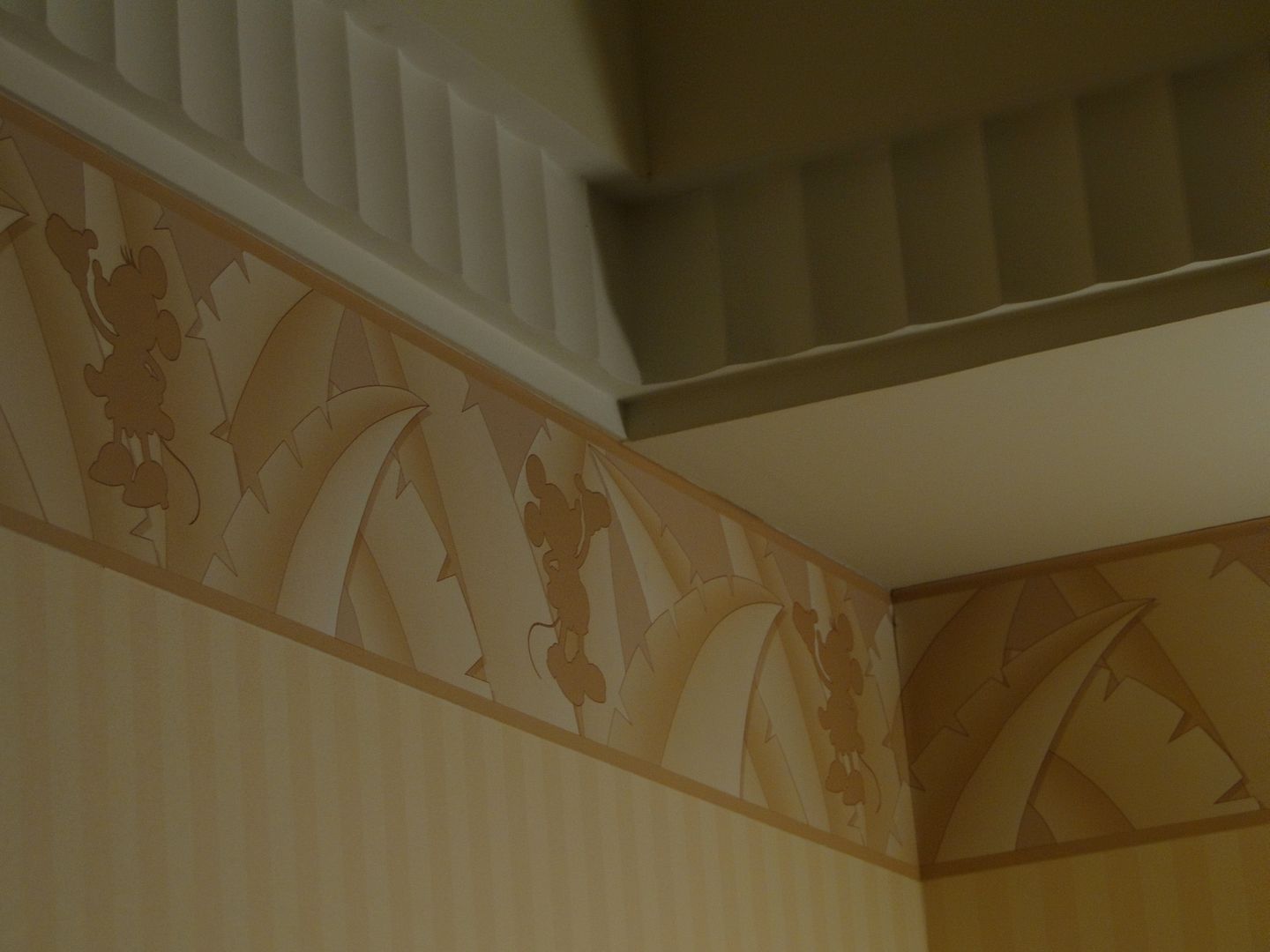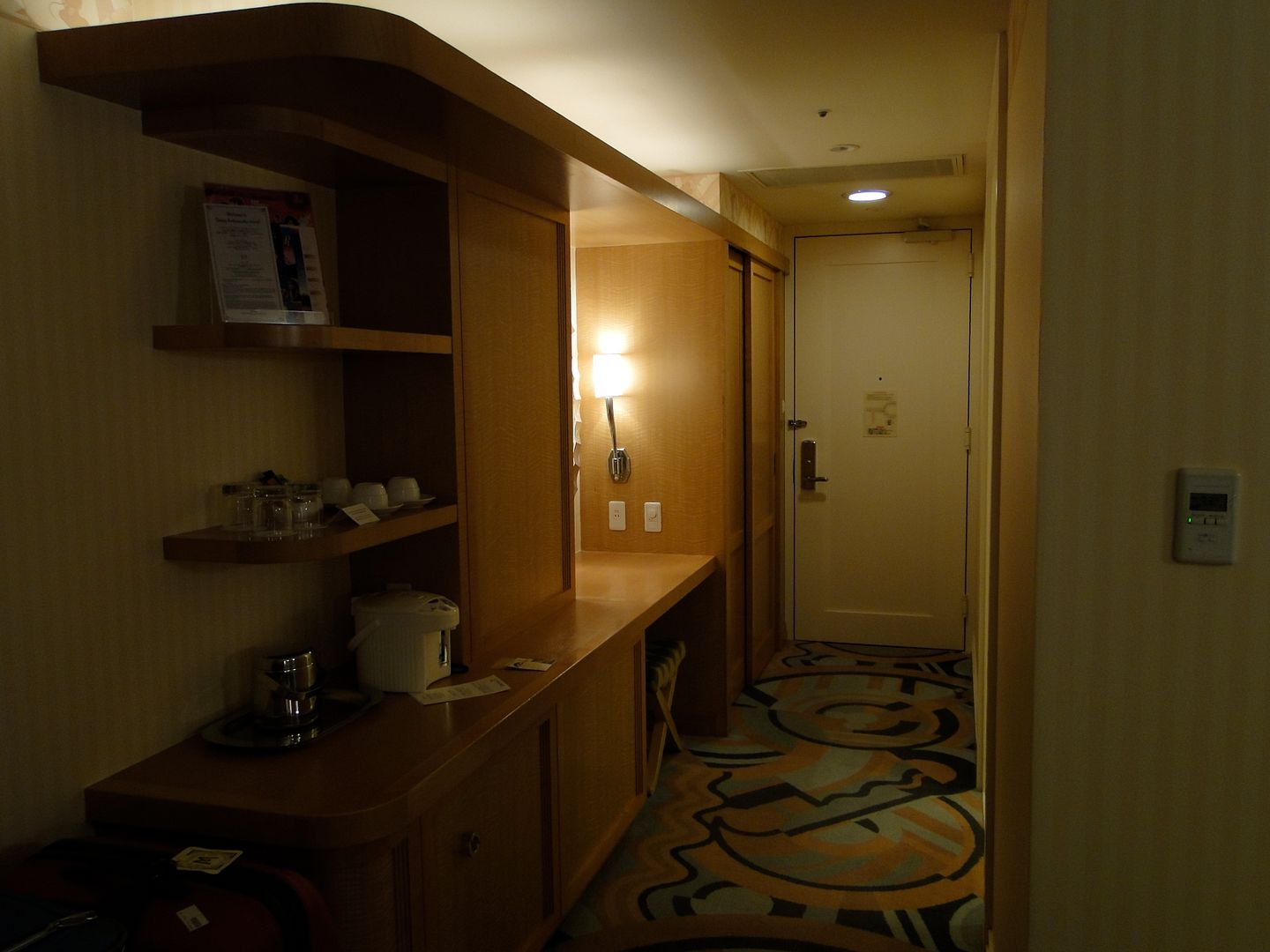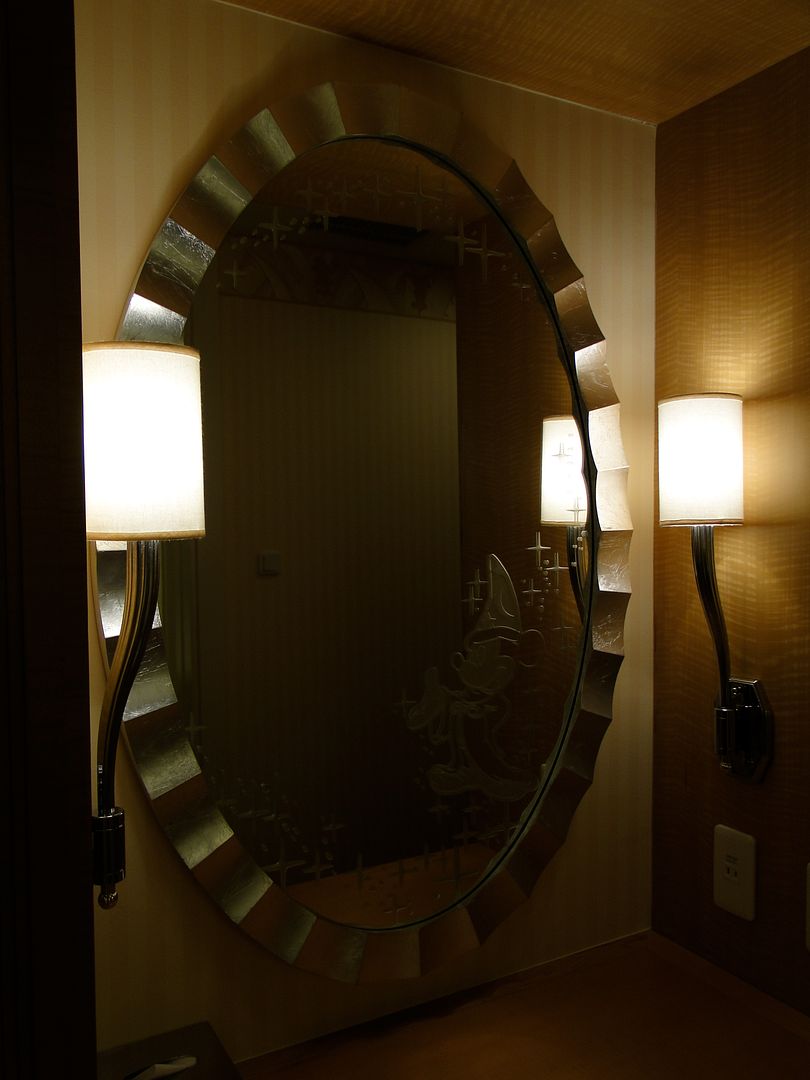 In addition to the standard Disney-branded toiletries, we got a set of real Shiseido toiletries and a pack of rose-scented bath beads (I'm guessing cuz we were Concierge?). I looooved my bath.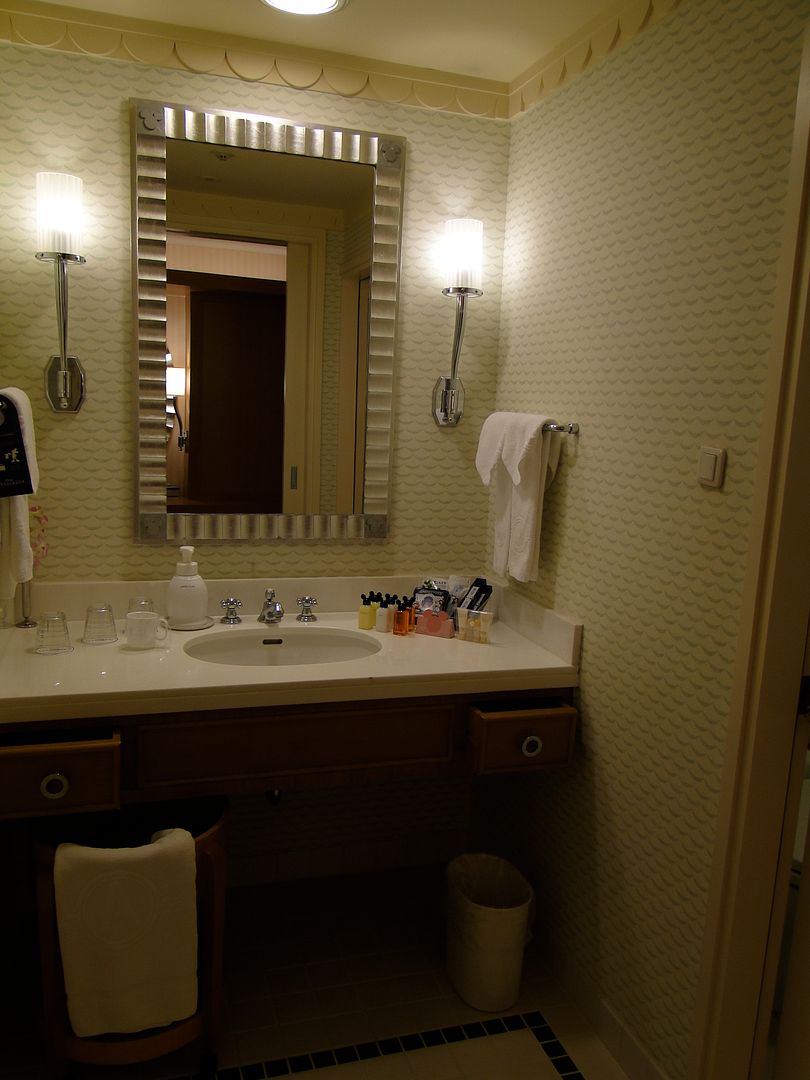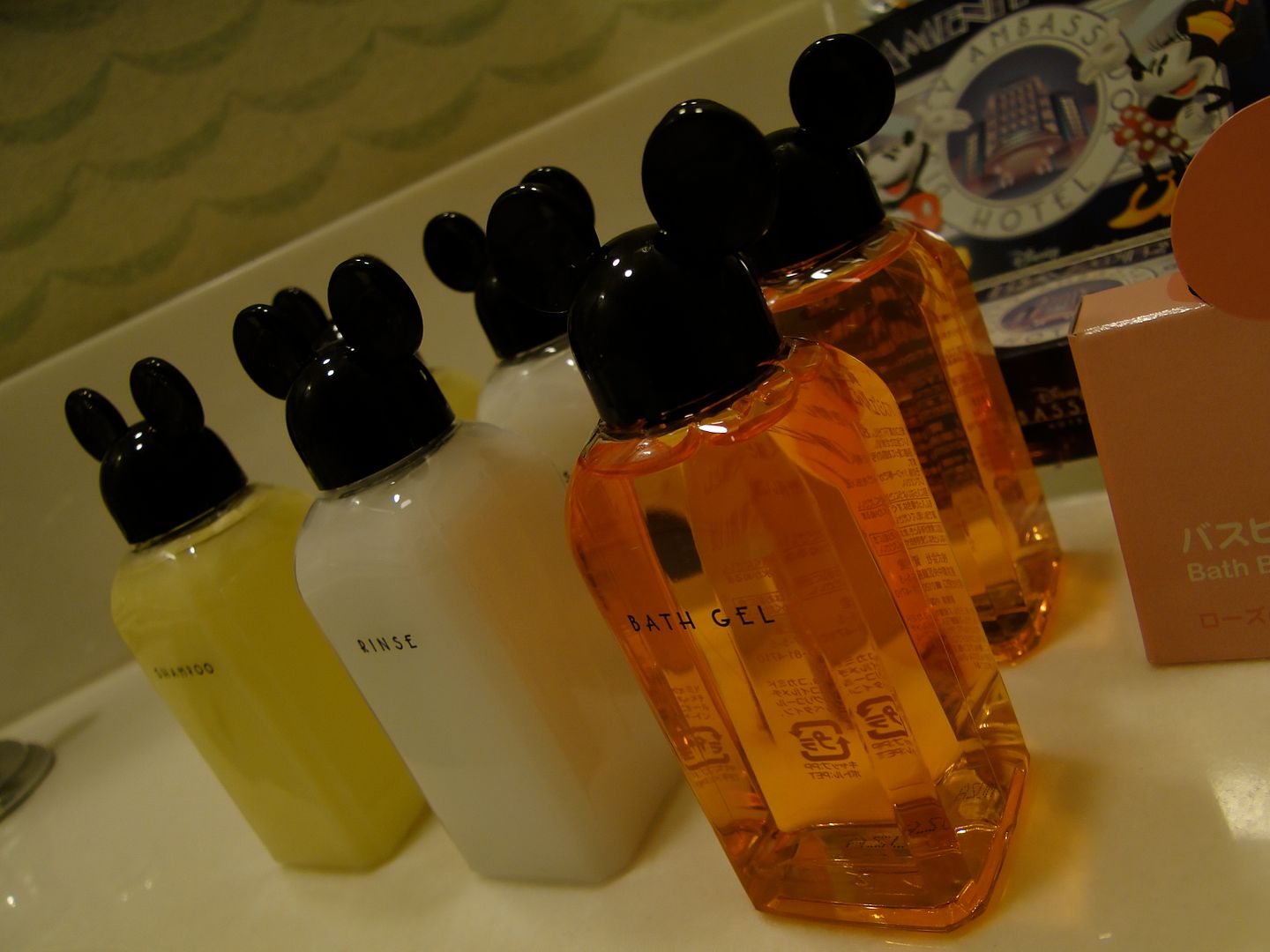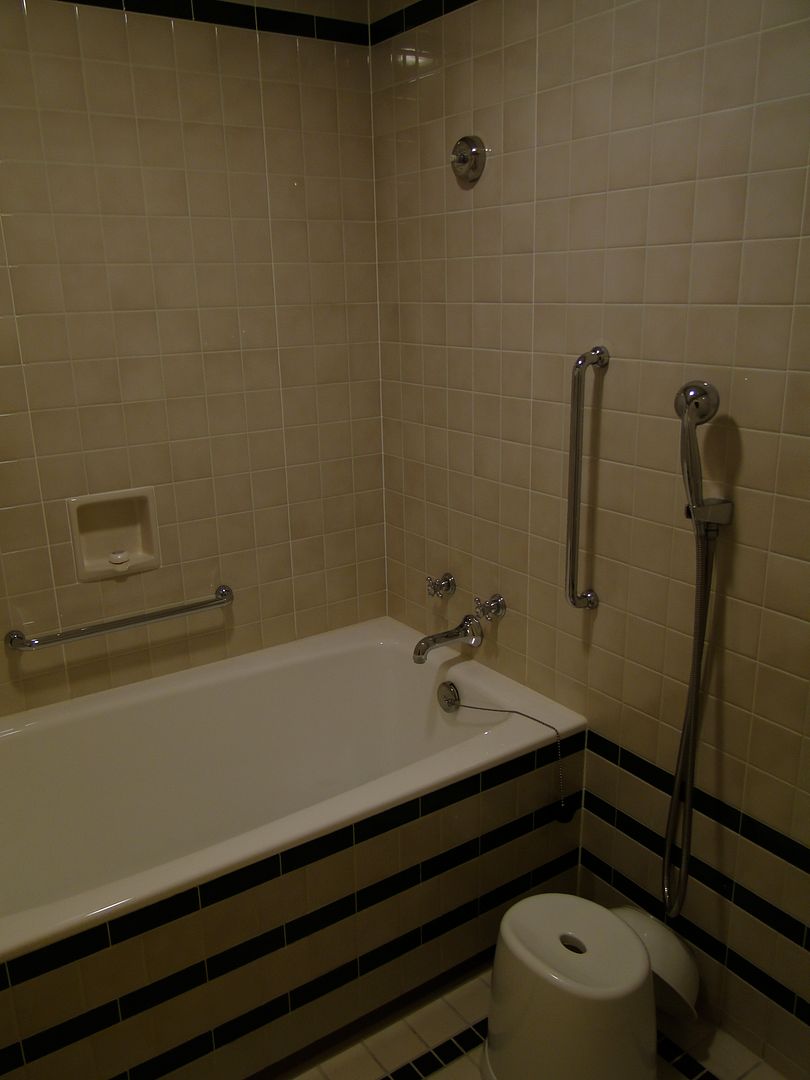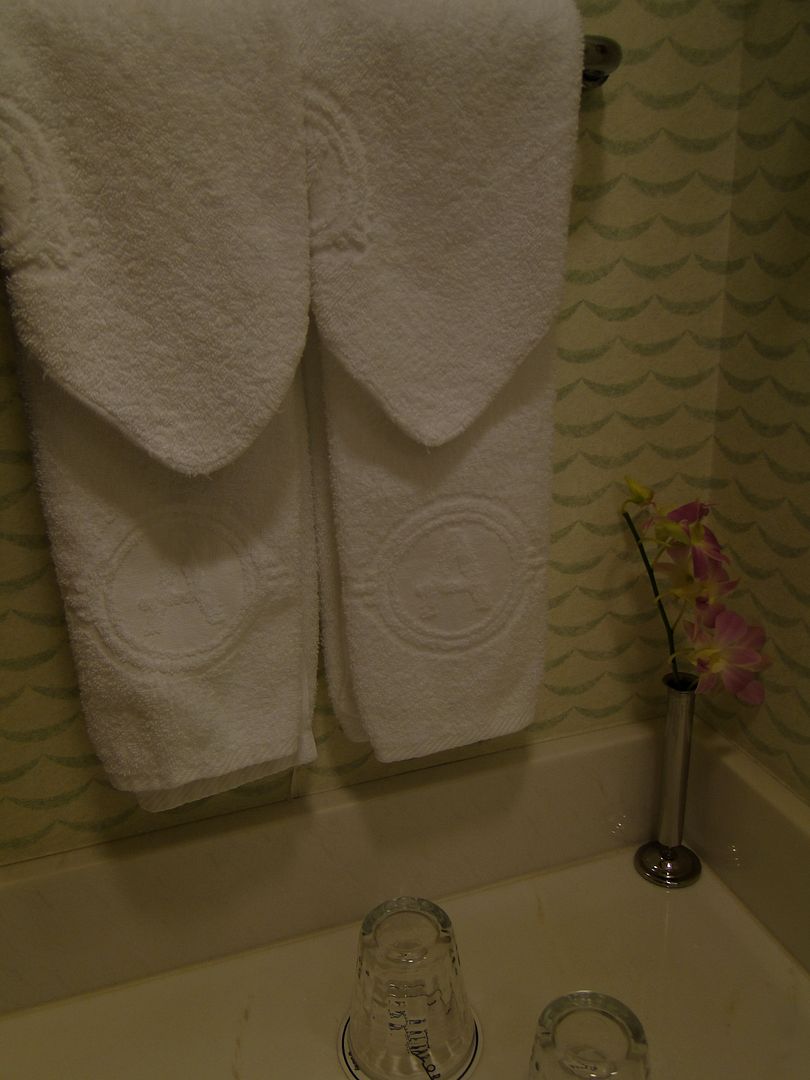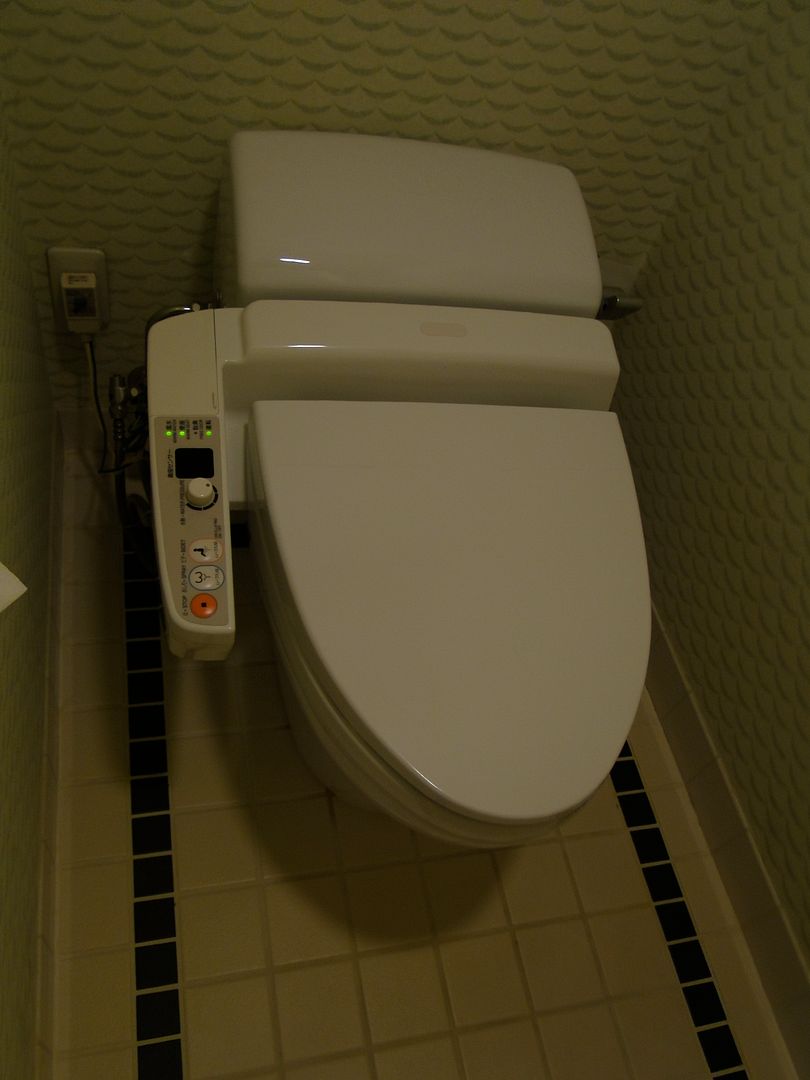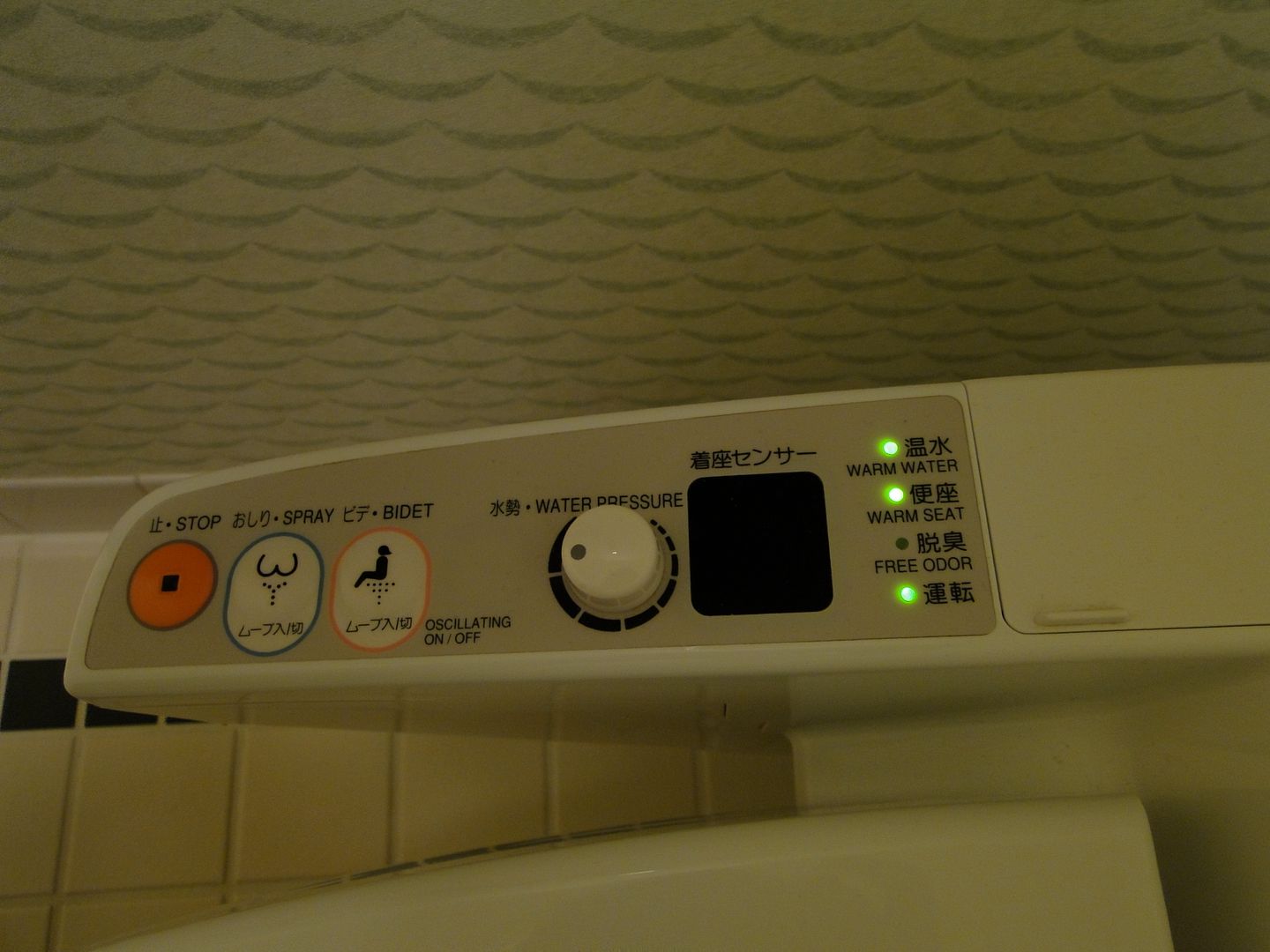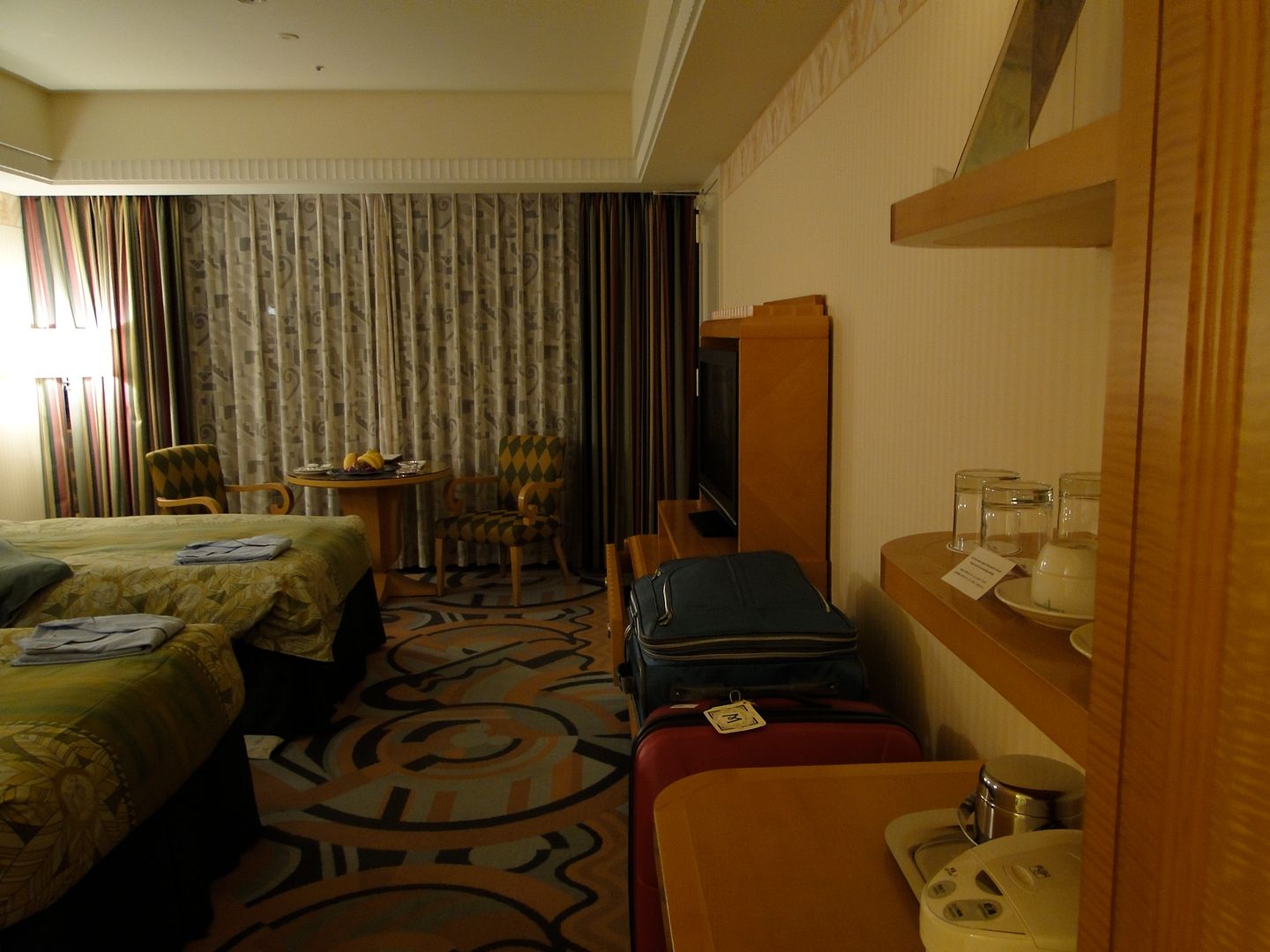 Ill-fitting jammies!!!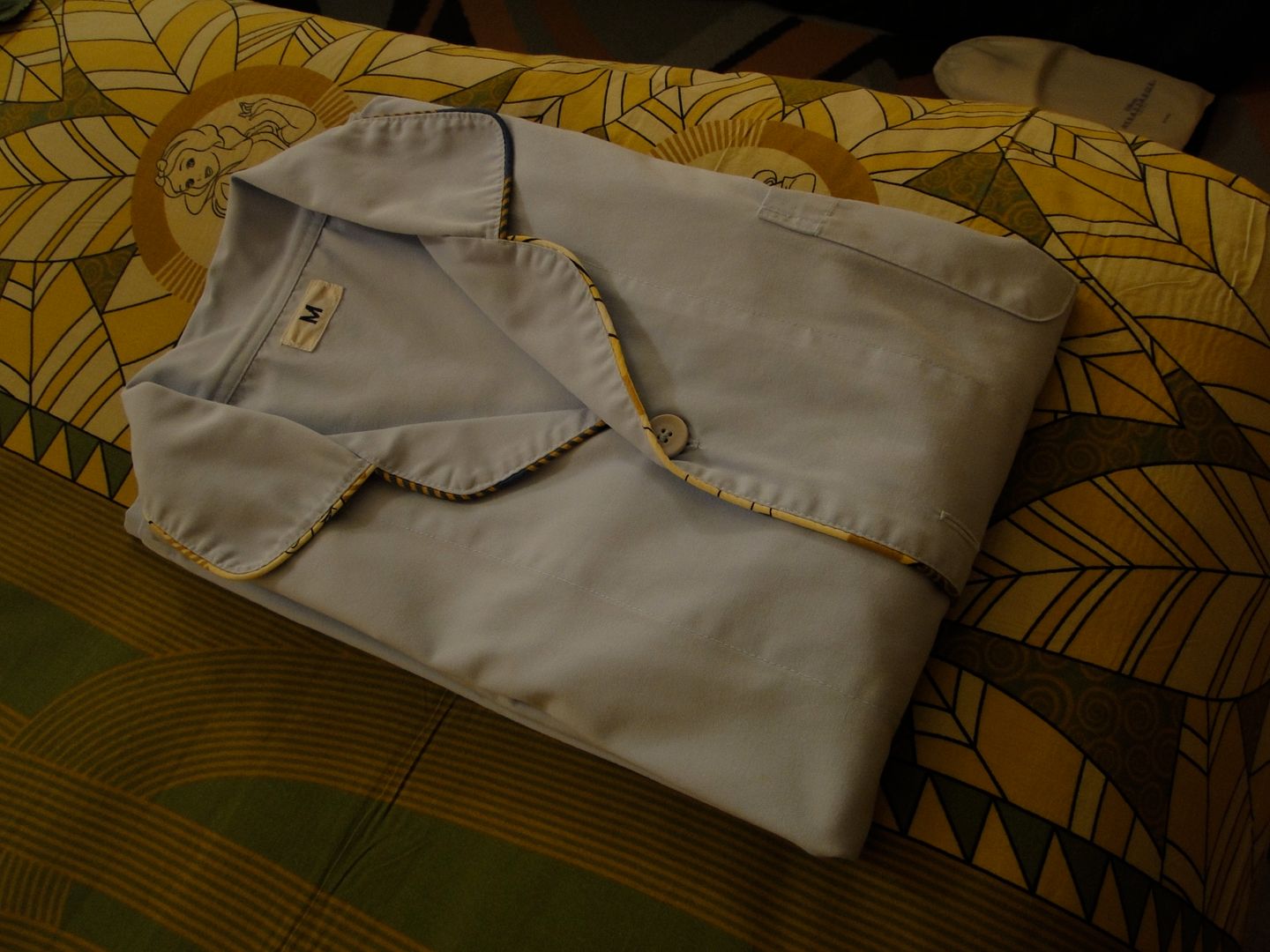 And what's this? Ill-fitting slippers too?!!!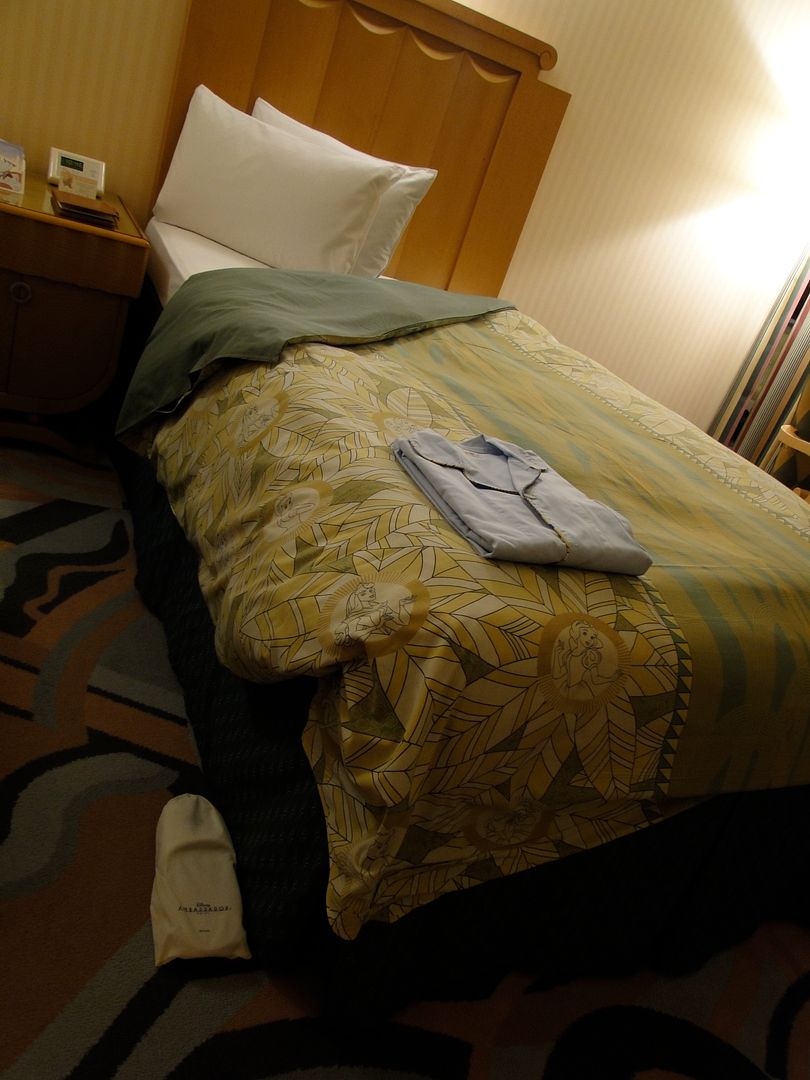 You'll see waaaaaay more of the pool in tomorrow's update, but here's how it looks at night: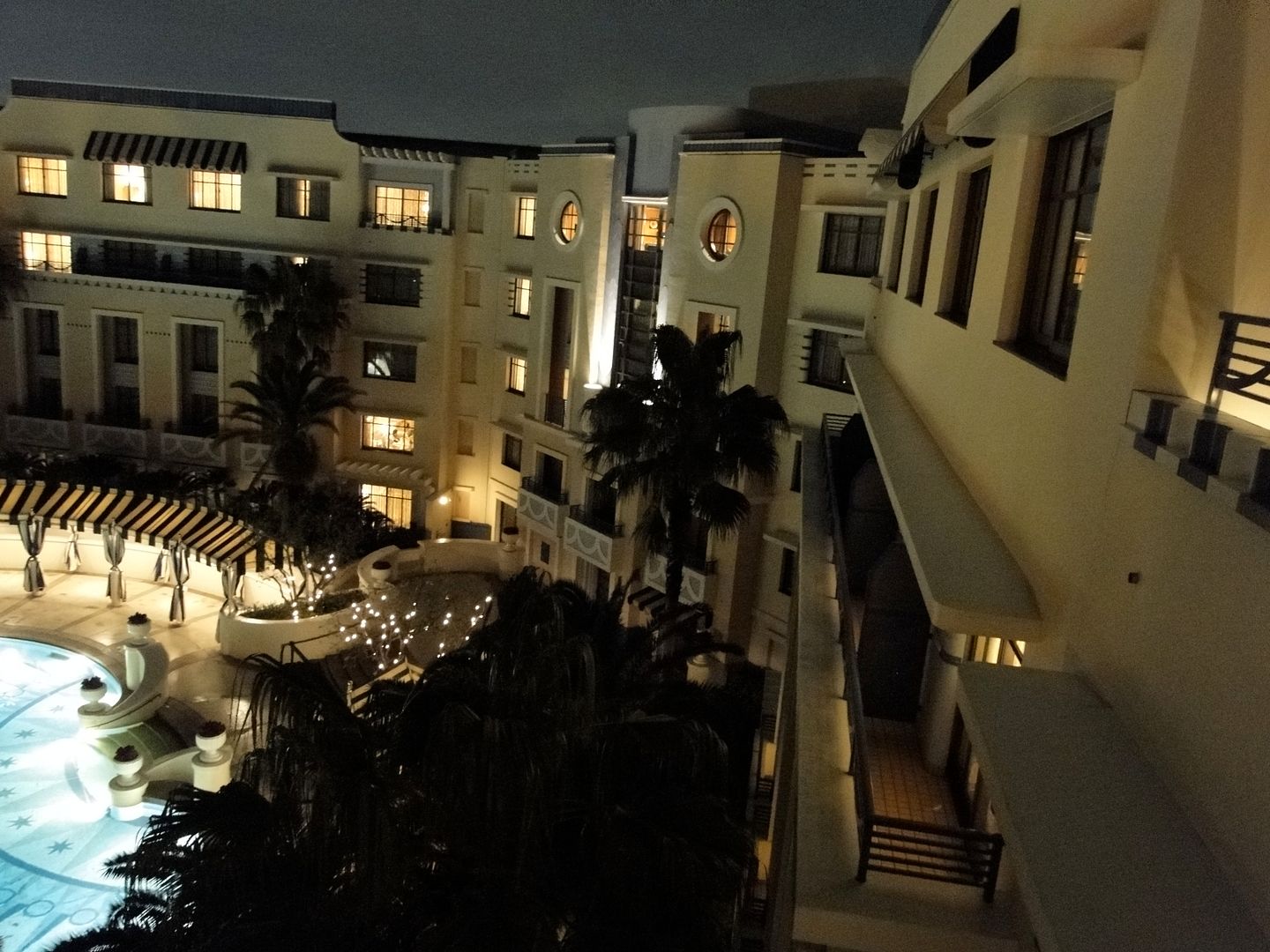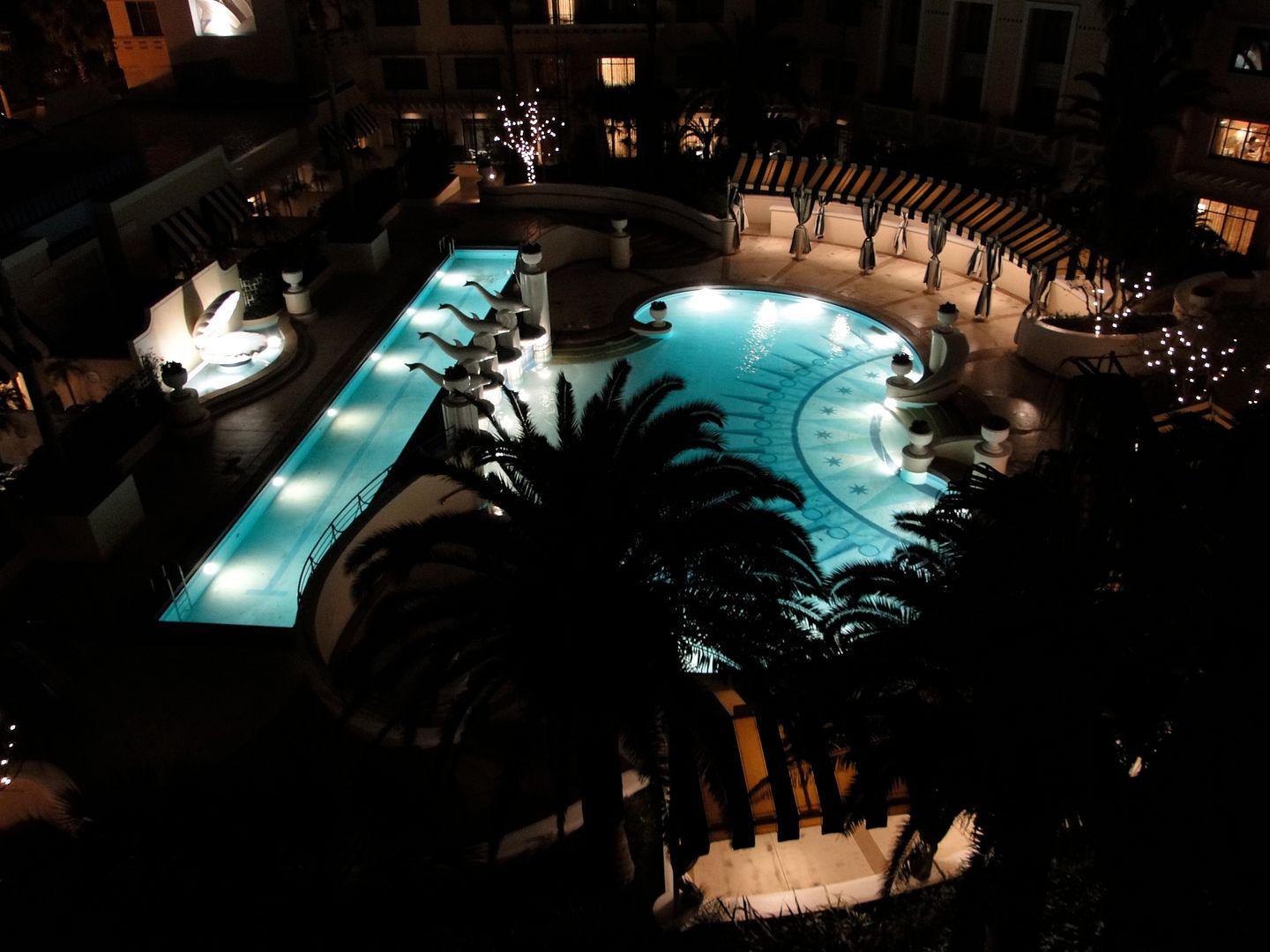 The view from our room (with zoom!)