We booked one night at the Yaesu Terminal Hotel because it was the cheapest centrally located hotel we could find for an "extra" night between Disney and our 5-day stint at the Metropolitan Marunouchi Hotel. If I'd known we were gonna need a taxi to get all our stuff back to Tokyo from Disney, I would have booked someplace a little nicer but farther away for the same price. But this place is right around the corner from Tokyo Station, so it would have been walkable had we used the subway.
Yaesu Terminal Hotel
This is definitely the kind of hotel people are talking about when they say that Tokyo hotels are tiny and overpriced. Our room was conveniently located next to the coffin-like elevator. We had to split up our luggage and go up one at a time.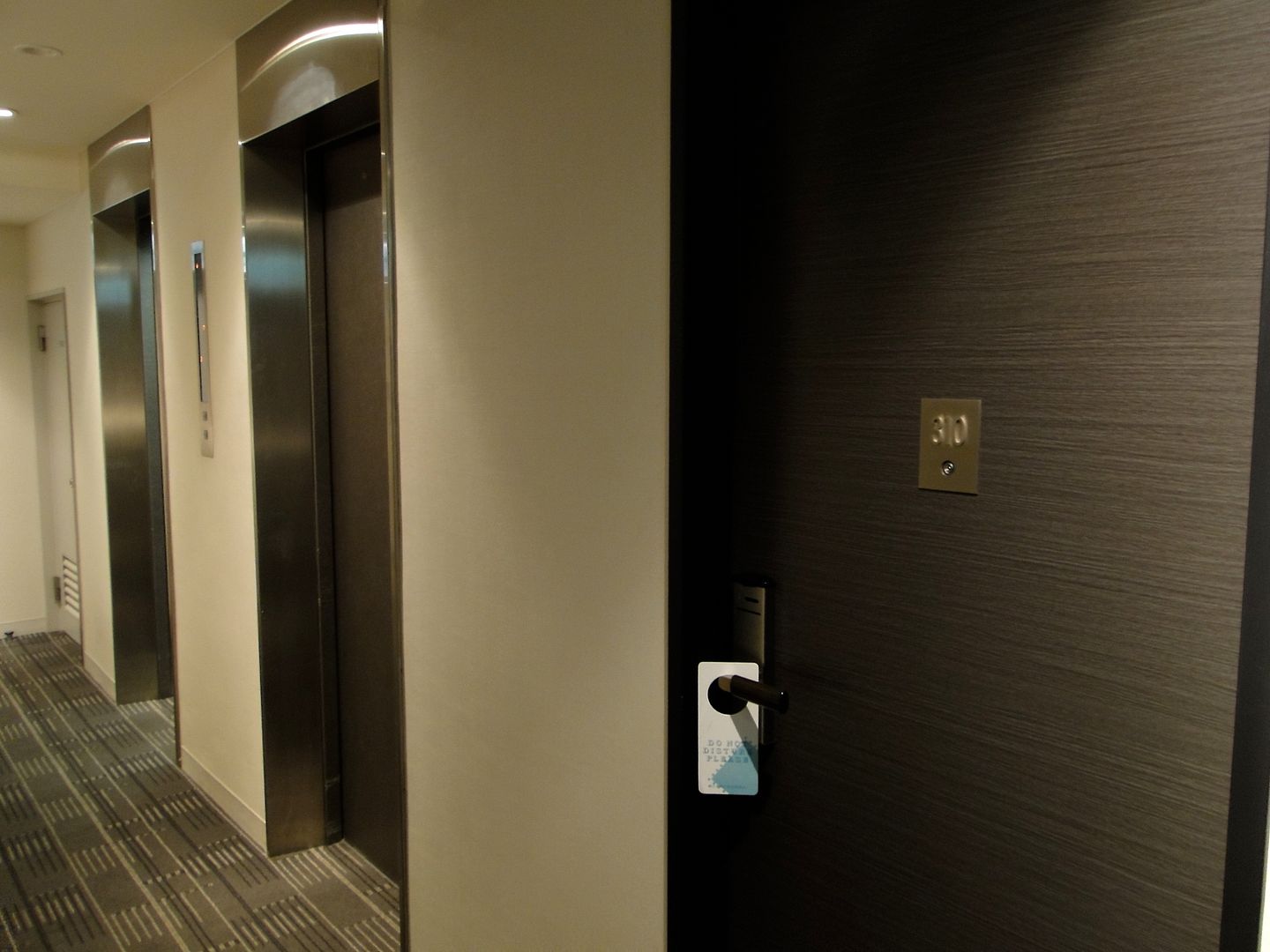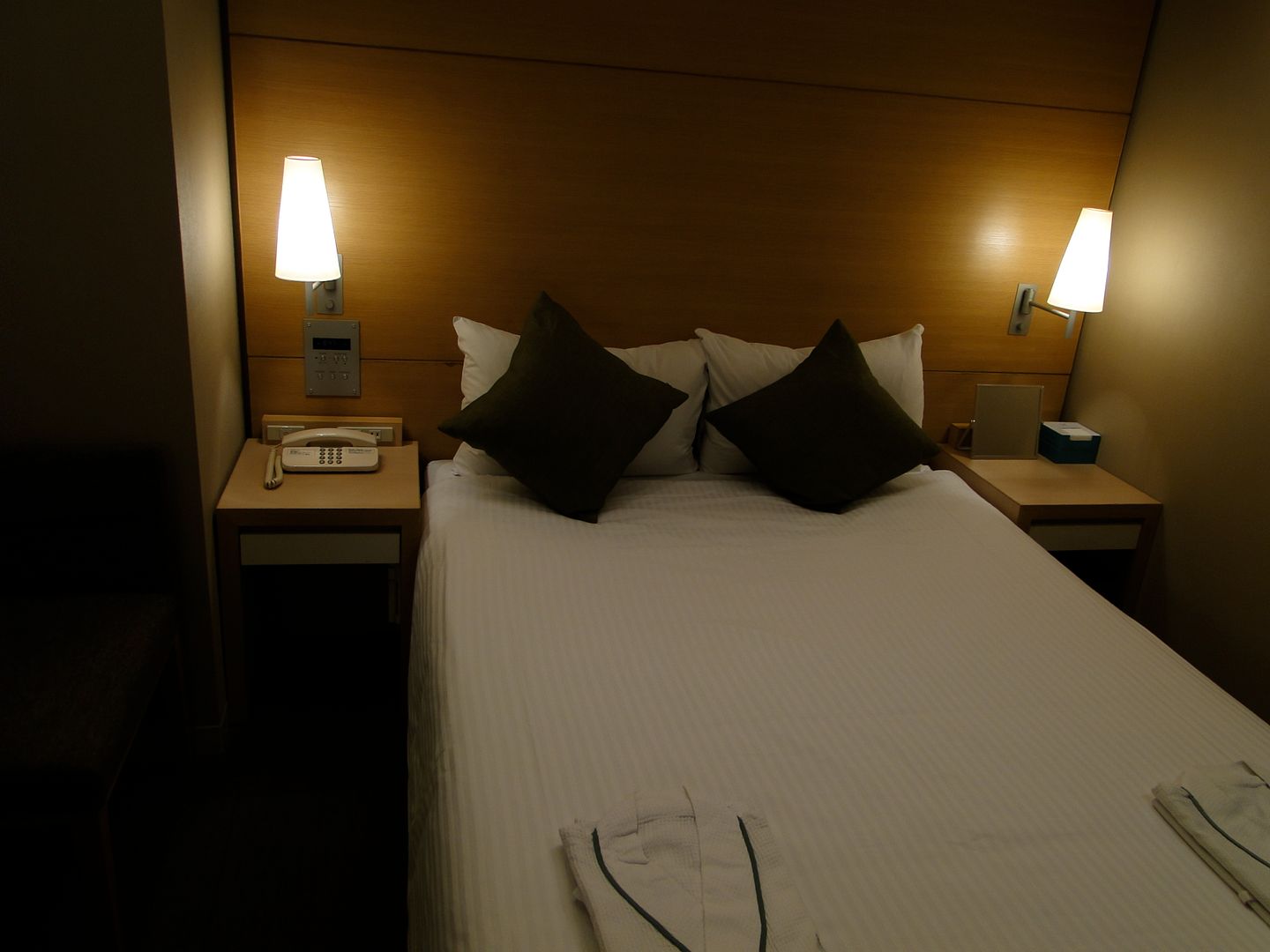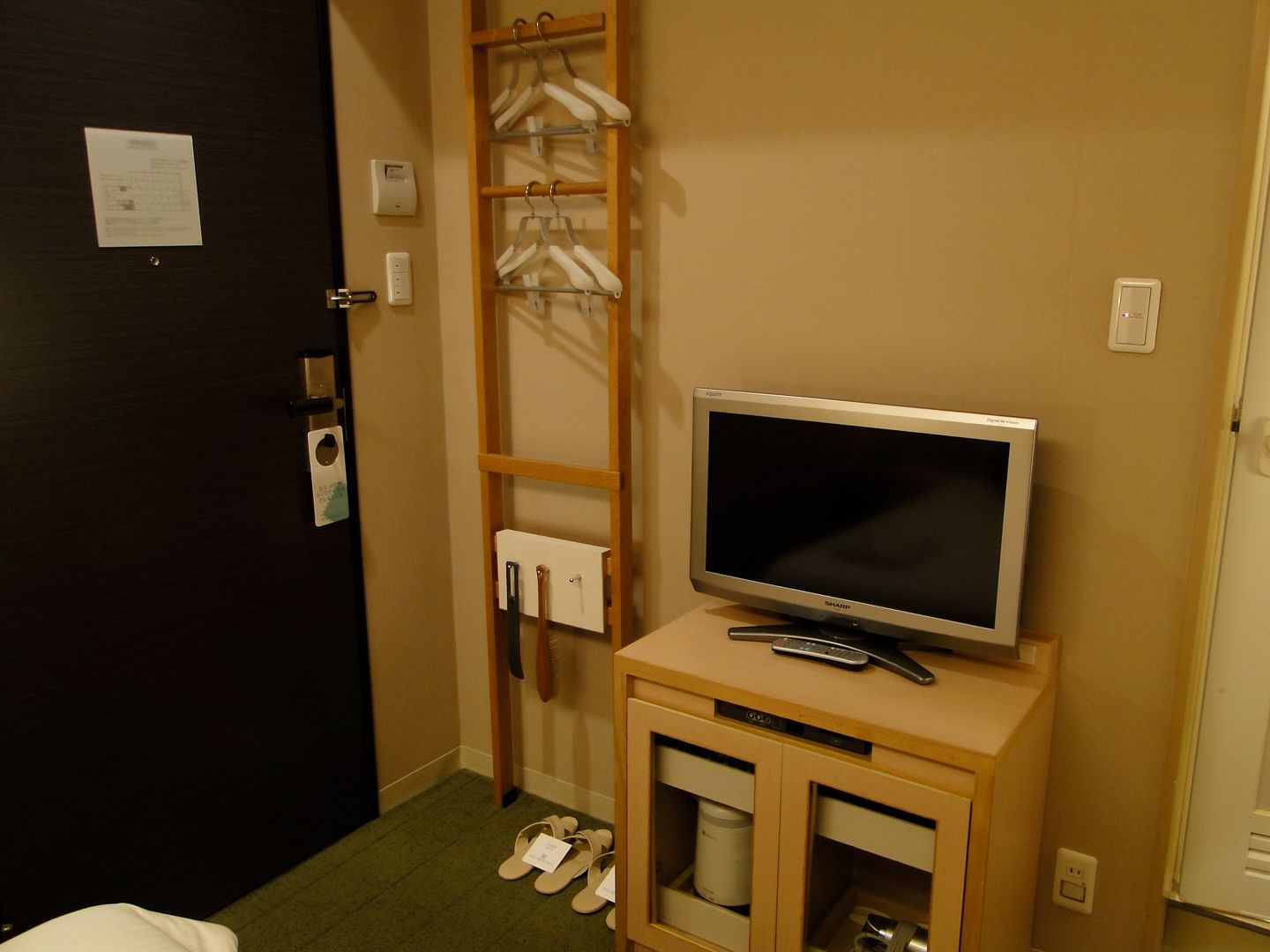 The room was so small (and devoid of closets) that we had to stack all the furniture except the bed in a big pile in order to fit our suitcases!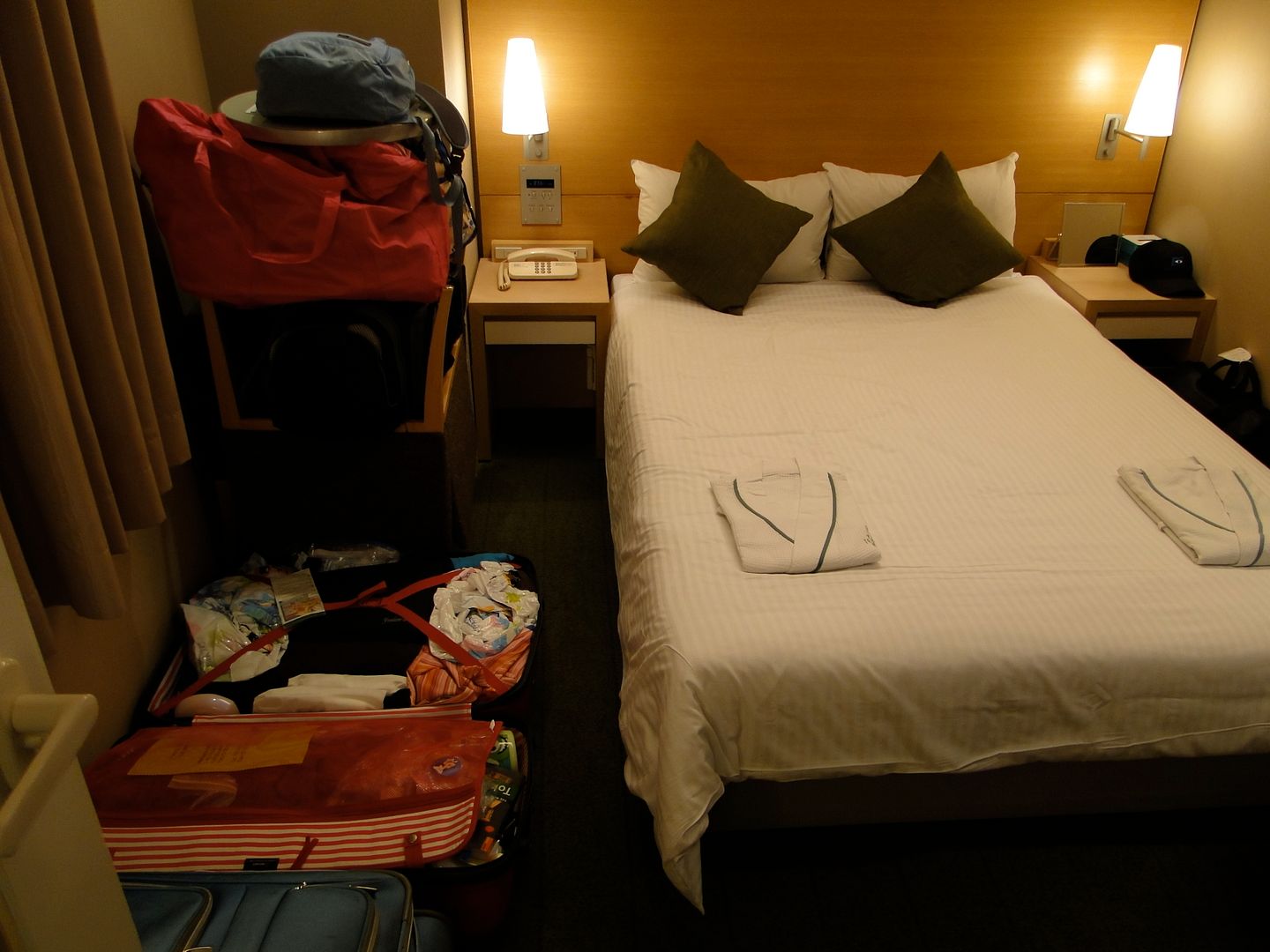 Meanwhile, the bathroom was so tiny that one could practically shower, shave at the sink, and sit on the john simultaneously!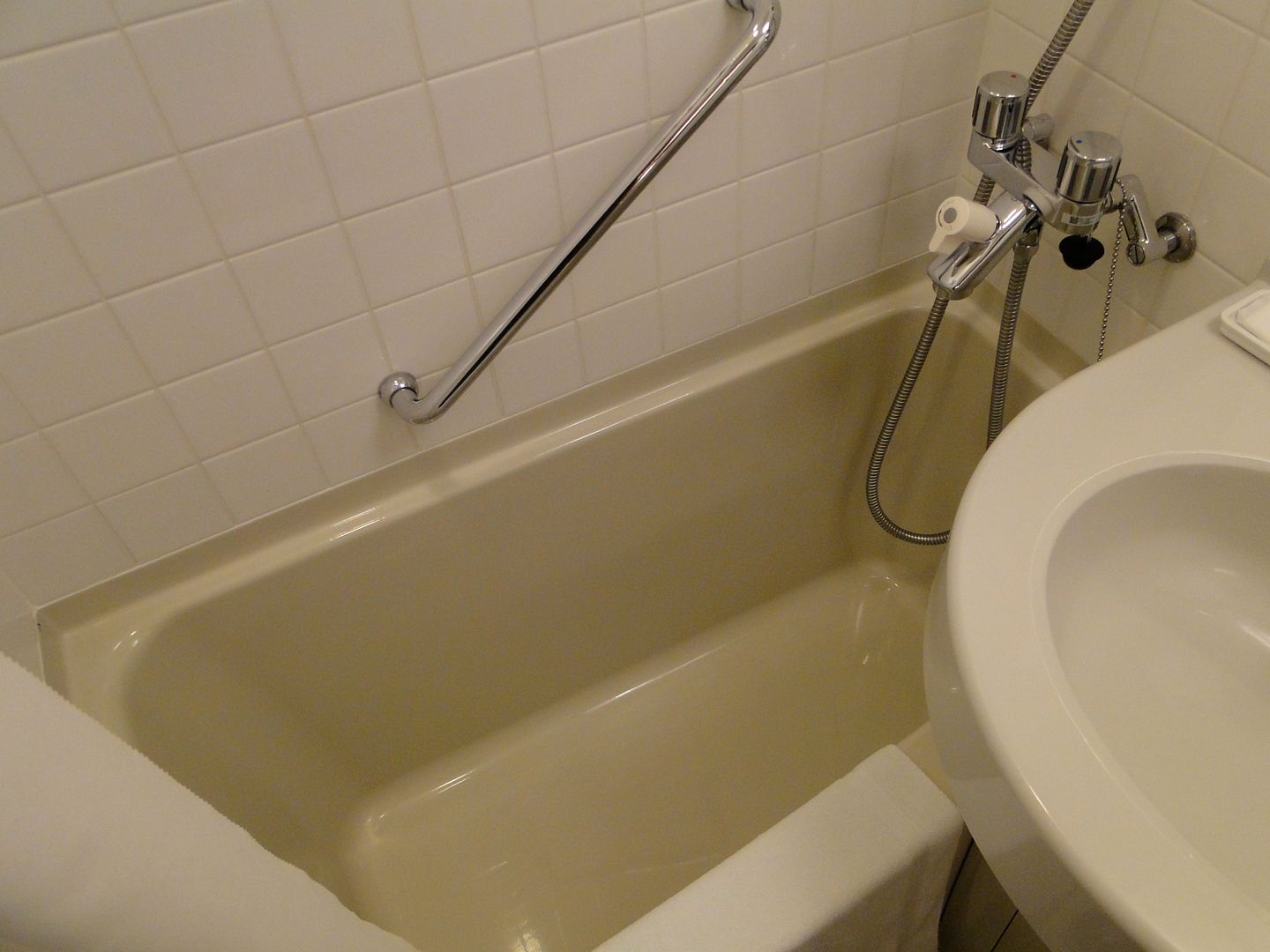 Why, even the trash can is miniature!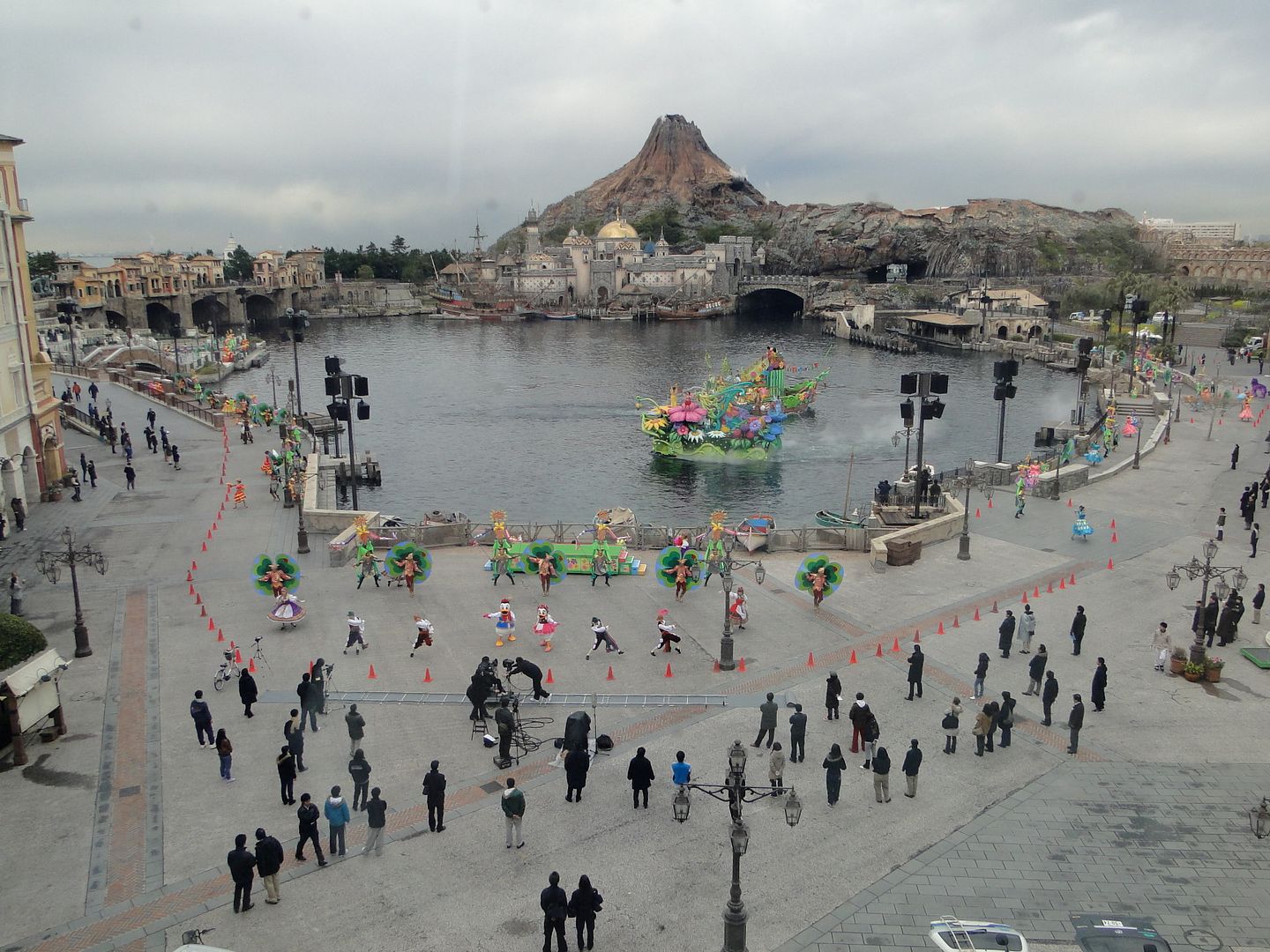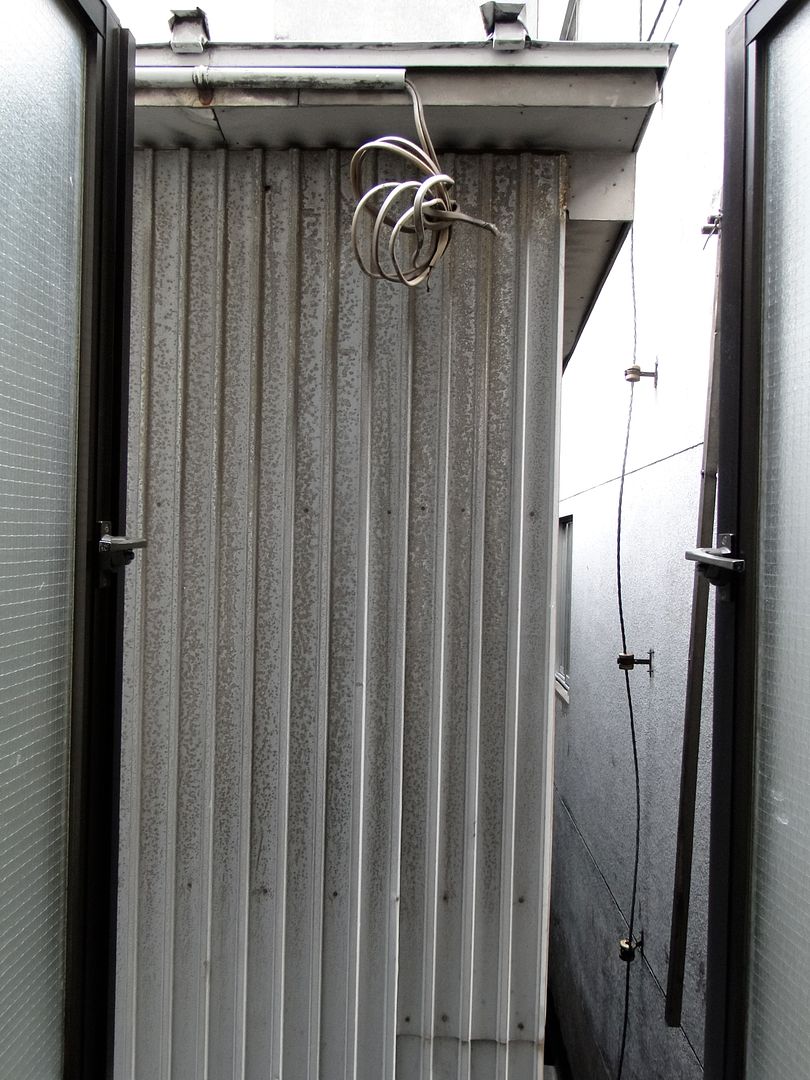 Don't look down.
I told you not to look down!!!
Overall, it wasn't horrible. The place was clean and adequate for a 1-night stay, but I wouldn't want to spend any length of time there. For the same money, we could have had a room at the
Hotel Gracery Ginza
, which has been recently refurbished and is right around the corner from Chuo-Dori, or the
Remm Hibiya
, which is brand new. But those would have required catching the subway from Tokyo Station instead of just getting off the Keiyo line train and walking (and walking and WALKING!).