I had a fabulous time this weekend meeting all the Micechatters and seeing all the red shirts in the Magic Kingdom. Even SummerinFL was an honorary gay for the day. It was wonderful to hang out with all the people from California and the locals who I had yet to meet.
I stayed at Port Orleans French Quarter for the first time. I liked the fact that the resort is smaller in scope than Riverside.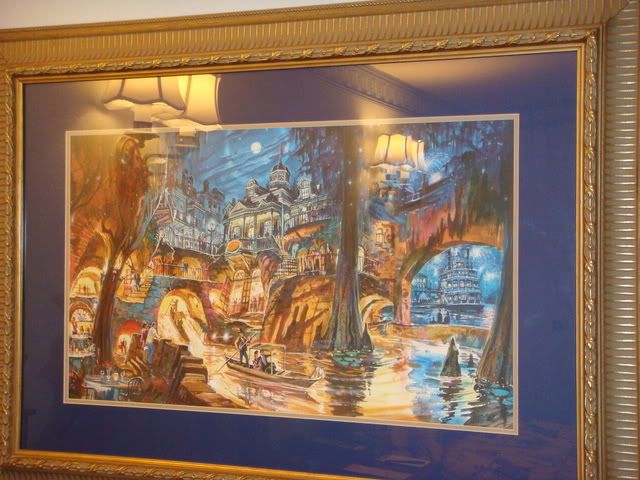 The artwork in the room reminded me a lot of Disneyland's Pirates of the Caribbean.
Over at Disney's Hollywood Studios, I tried out Toy Story Midway Mania for the first time. The best thing about it was Mr. Potato Head's show.
They had an awesome Villains exhibit hidden away in the back of the park.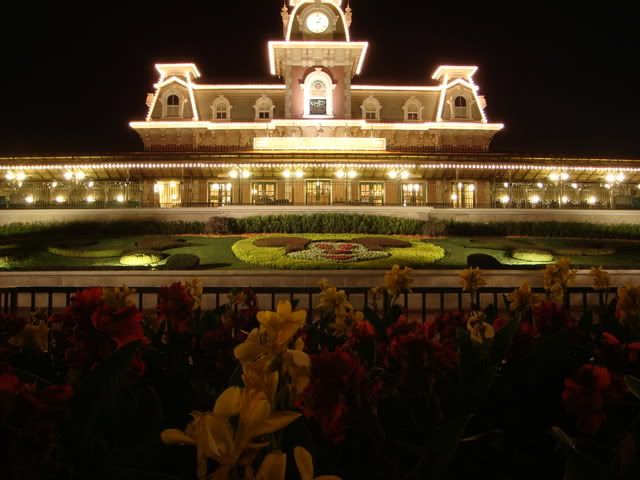 The Magic Kingdom was having Extra Magic Hours on Friday night. I even got to meet podcaster Lou Mongello!
Beautiful Frontierland at night.
The lighting on Splash Mountain was great.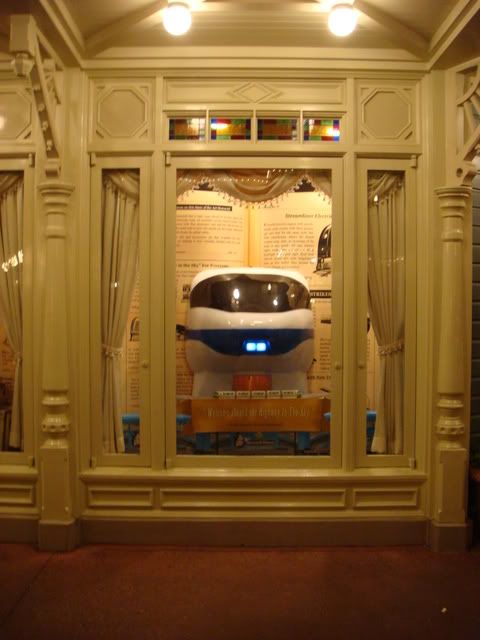 I loved this monorail themed display on Main Street.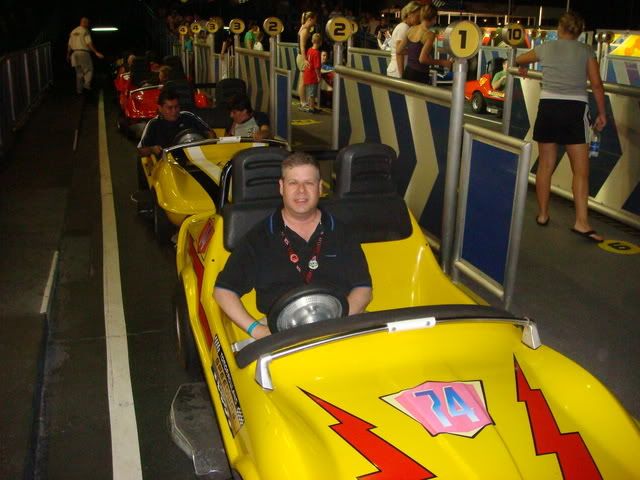 The queues were short, so I drove around the Speedway. I wonder when they will start charging extra for this ride with the gas prices so high.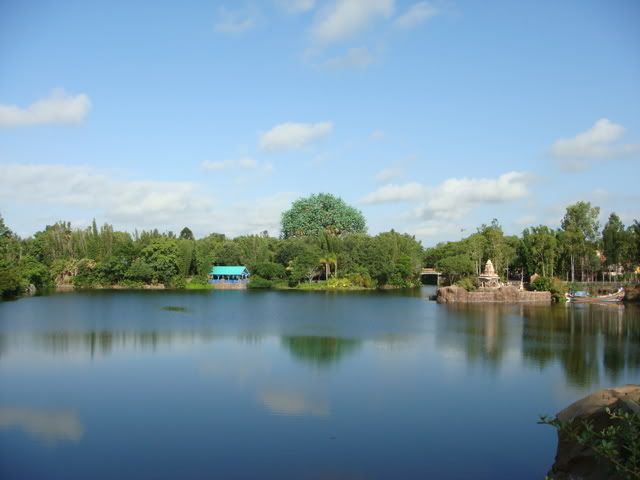 Saturday morning, I went to Disney's Animal Kingdom before heading to the Magic Kingdom. I was able to ride on Expedition Everest twice with minimal wait. Tons of fun!!!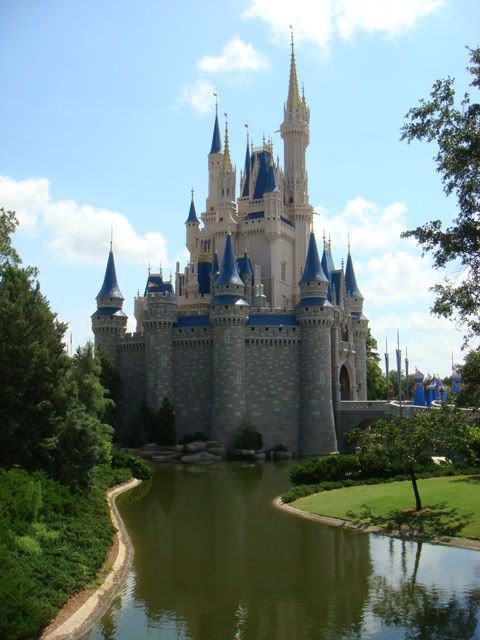 Over at the Magic Kingdom, the morning started out fairly quiet.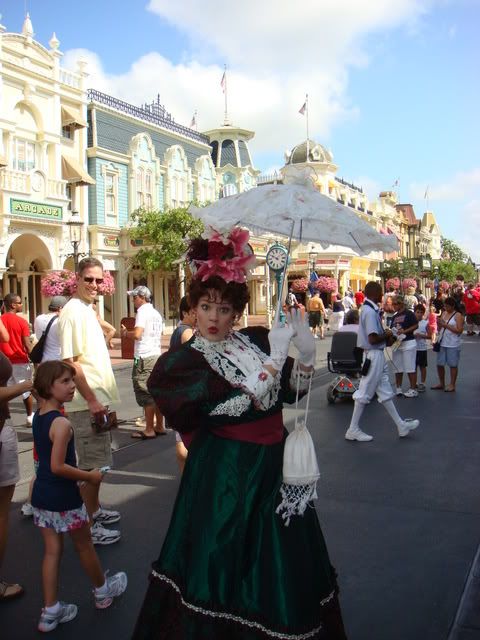 These pretty women were welcoming everyone to Main Street. They were HILARIOUSLY funny!
I love this view.
Splash!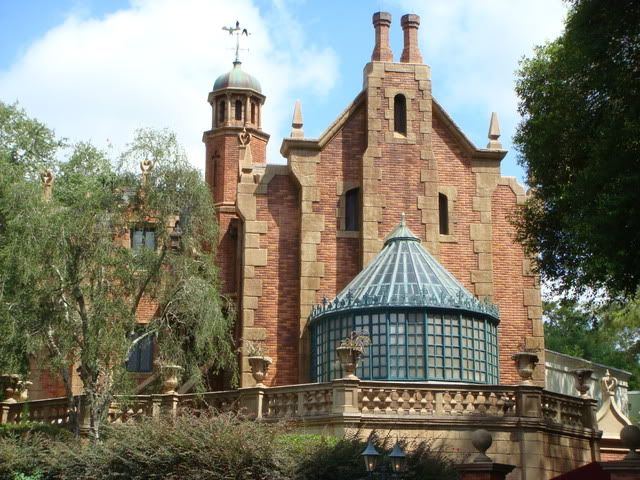 The most beautiful Mansion in the World.
The Micechat meet was at 11:30 AM. It was wonderful to meet and greet with everyone. I didn't take many pictures as Summer, Denise, Fishbulb and the others have and will do a much better job than me documenting the meet.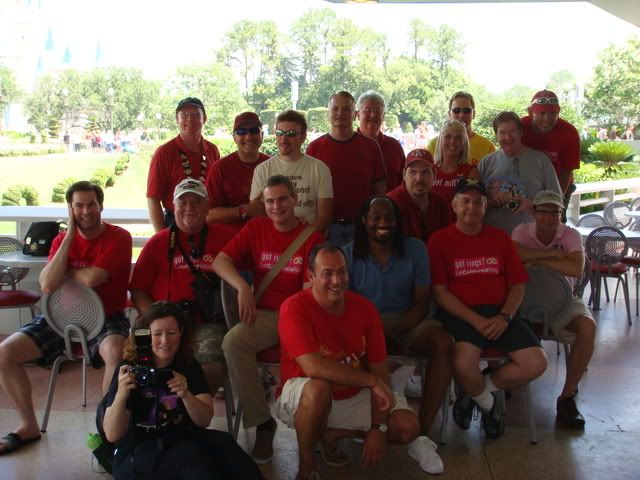 Here's my poor shot of the group.
I caught Summer scratching Fishbulb. I think he was purring.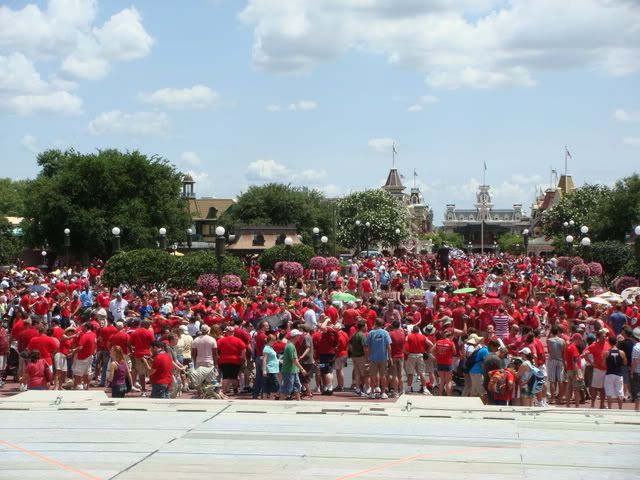 By 3:00 PM, Main Street and the hub were covered in red. I love it.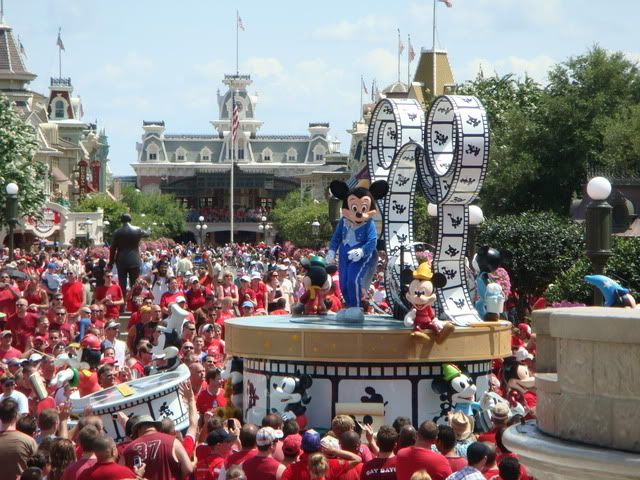 Madonna? No.
Cher? No.
MICKEY!!!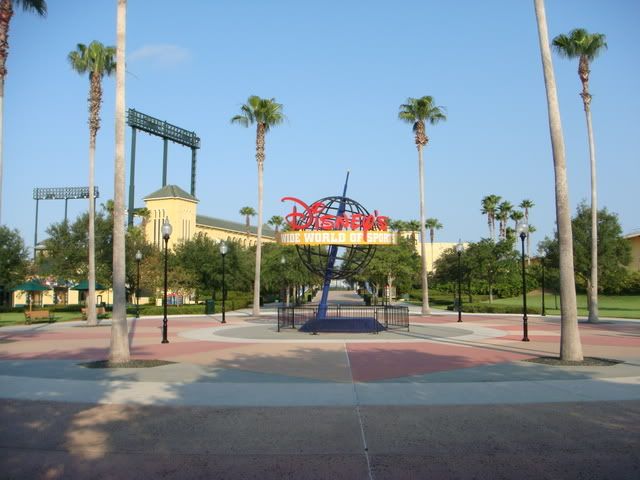 This morning, before heading home, I stopped by Disney's Wide World of Sports. (AKA Wide Waste of Space).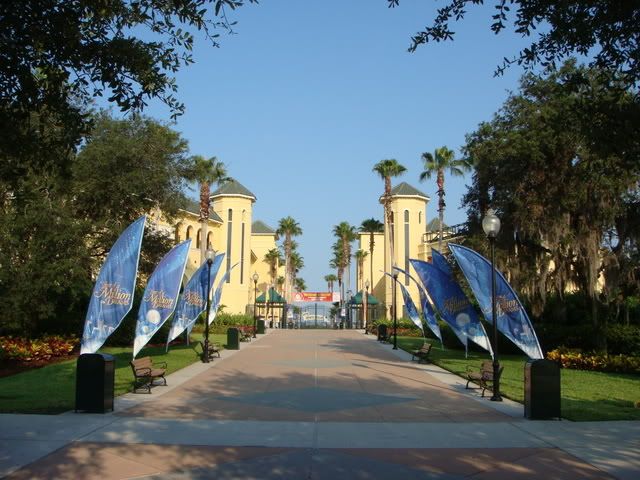 I was here very early. Only lonely cast members were around. It's amazing this place is 10 years old and I had never visited it. The best thing about it ... free wi-fi.
"One Mighty Weekend of Sports" was being held here. If I would have known, I would have shown up to cheer on the boys!
Thanks to everyone for allowing me to join them at the Magic Kingdom. I hope to see you all again next year ... or sooner!