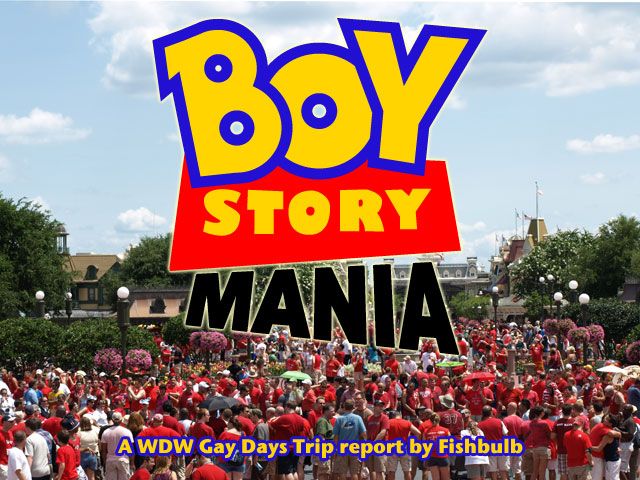 This is part 1
Here is the link to the page that has... Part 2, Part 3
As with our trip back in 2006, this trip to Orlando for WDW Gay Days was spur of the moment. In fact it was even more spontaneous than the last since we didn't even have tickets until 2 weeks prior. We very nearly did not go. Suffice it to say that we did and we had one of the best times at the WDW Resort that we have ever had.

For starters we were invited to stay just outside the resort at the Hilton with Doom BGI at his Time share property. Along with us, Monorail Man, Mickeymaxx and Rixter joined us and we all had deluxe accommodations thanks to DOOM Bgi's luxurious digs. He was a wonderful hostess!

Of course, if everything went perfectly there would be no story. Thankfully we got the bad stuff out of the way straight away. We arrived at the John Wayne airport at around 11:00m am for our 12:30 departure on Friday June 6th. We breezed through security and went straight to the gate. Upon arriving we found that our flight was delayed a full 1 and a half hours! Well, I thought, now we can go have a sit down meal at the restaurant. No worries.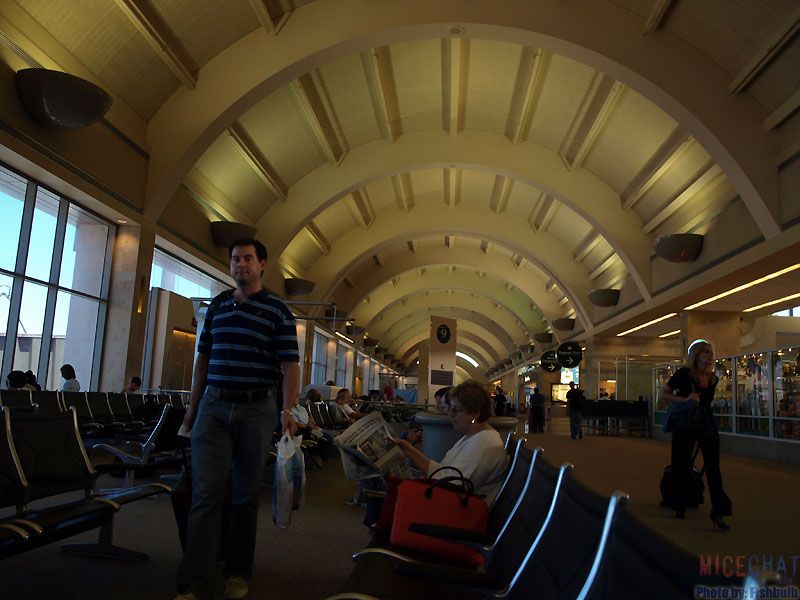 Dusty at the John Wayne Airport... Pilgrim
We quickly went to the Oasis restaurant in the terminal and, sitting down, paid little attention to the television above the bar blasting about severe weather patterns in Chicago. Mmmmmmm Dagwood sandwich.

We went to our gate again and this time were informed that our flight was delayed another hour to 1:30!!! Why? We had a layover in, of all places, Chicago. That was exactly where a severe weather pattern was flowing through. If we didn't board soon our flight and effectively our trip, would be cancelled!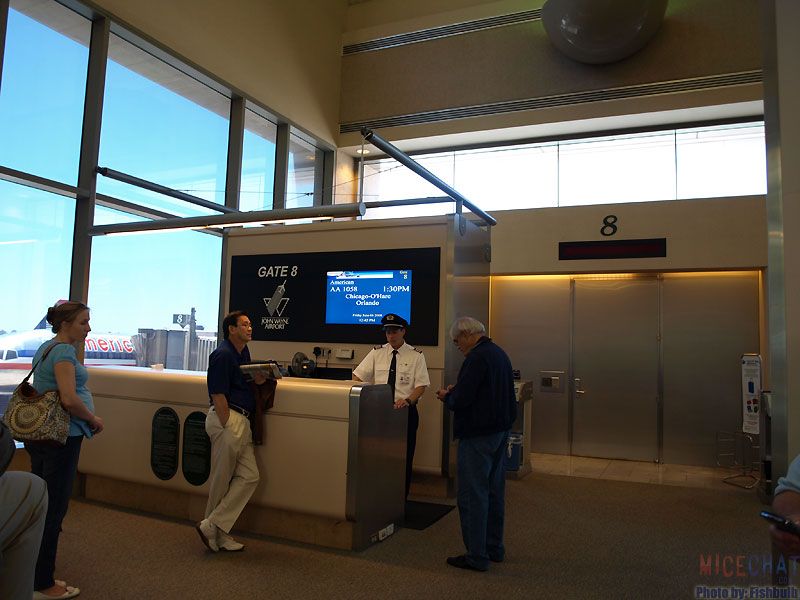 NO FLIGHT FOR YOU!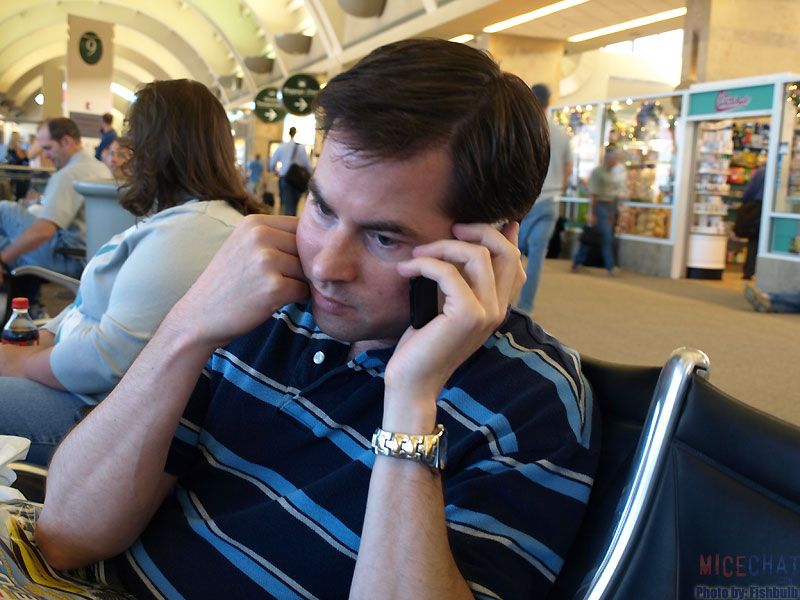 Dusty on the phone
The 1:30 boarding time came and went and then suddely at 2:00 we were asked to board the plane. We boarded and got situated. It was then that the captain came on to announce that we would be pulling away from the gate but would be sitting on the tarmac an for an estimated 2 hrs until the weather improved in the Midwest.

Many people opted out of the flight. Dusty immediately called Doom BGI to let them know of the delay. They would not let us plan on getting a taxi and still insisted on picking us up despite the late arrival.

FINALLY our plane took off. I got to know the most wonderful person on the flight. Her name was Lindsey and she was flying home to Chicago. During our time on the tarmac we whiled away the time watching MST3K on my laptop and had a wonderful time. When the flight actually started we practically knocked the flight attendants down looking for vodka.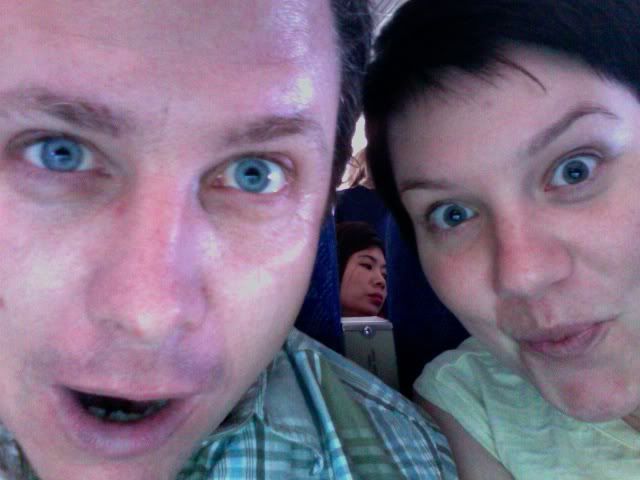 My new friend Lindsey and I playing with Photobooth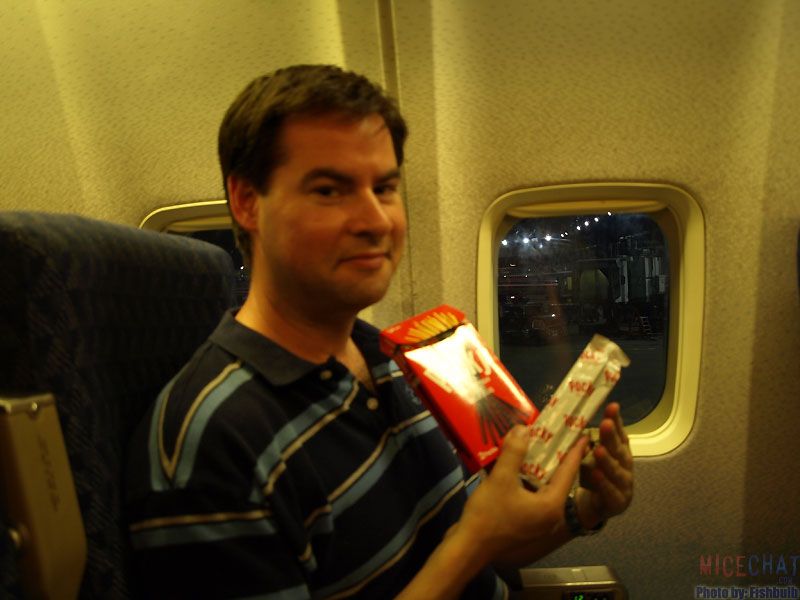 After a brief stop in Chicago we were finally headed to Orlando at 10:21. We arrived finding the terminal torn to shreds for refurbishment. Dusty and I wandered, half awake, to the curbside pick up spot where our ride awated. MonorailMan an Rixter greeted us at the bottom of the escalators. Finally, at 1:30 in the morning we were whisked away by our four knights in shinning armour, Mickey Maxx, Rixter, monorailman, and DoomBGI.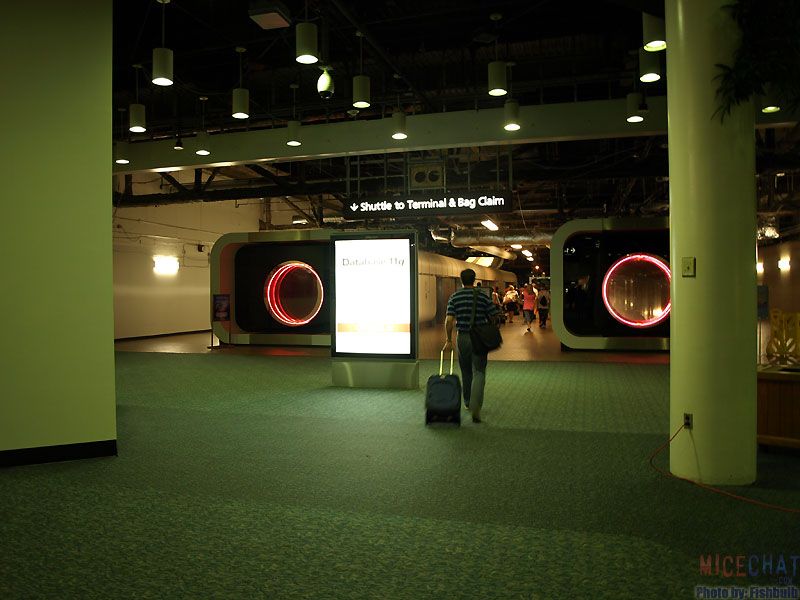 The Orlando Airport was under REHAB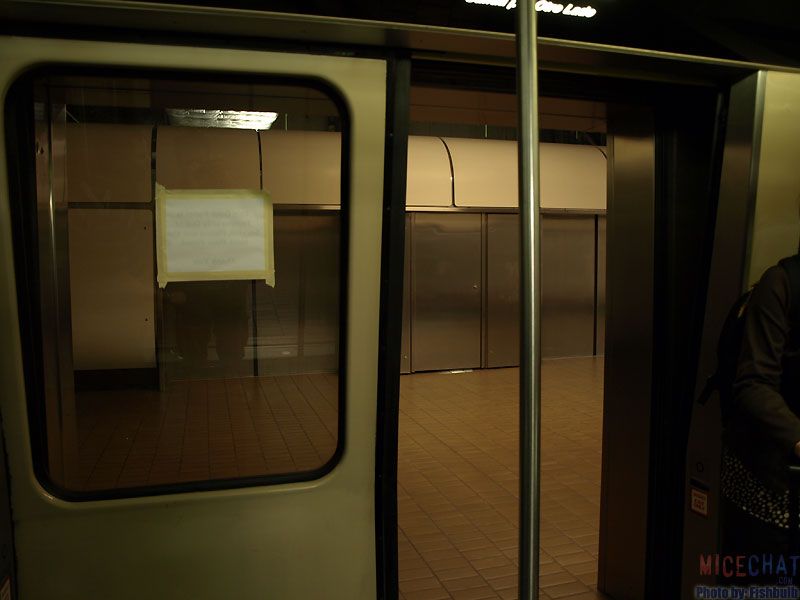 Then one of the Shuttle doors did not open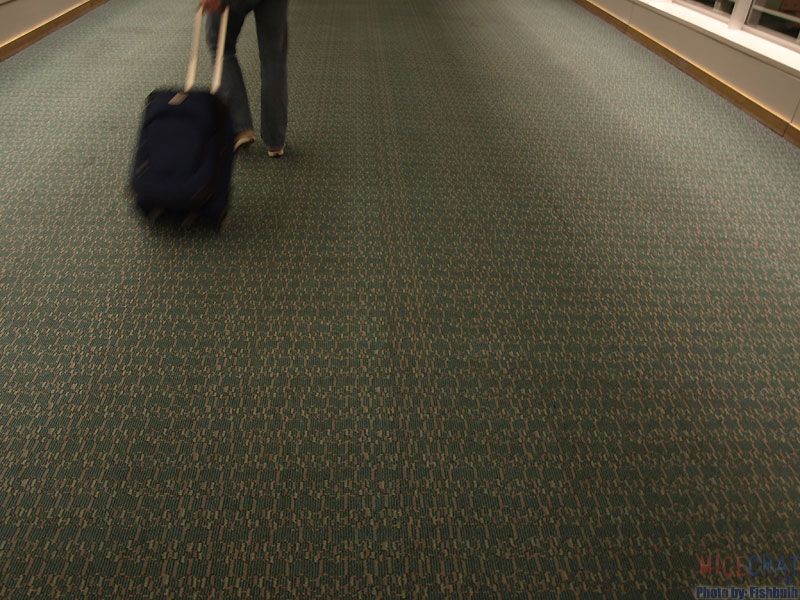 Due to sleep deprivation and a long travel time I became fascinated with the carpet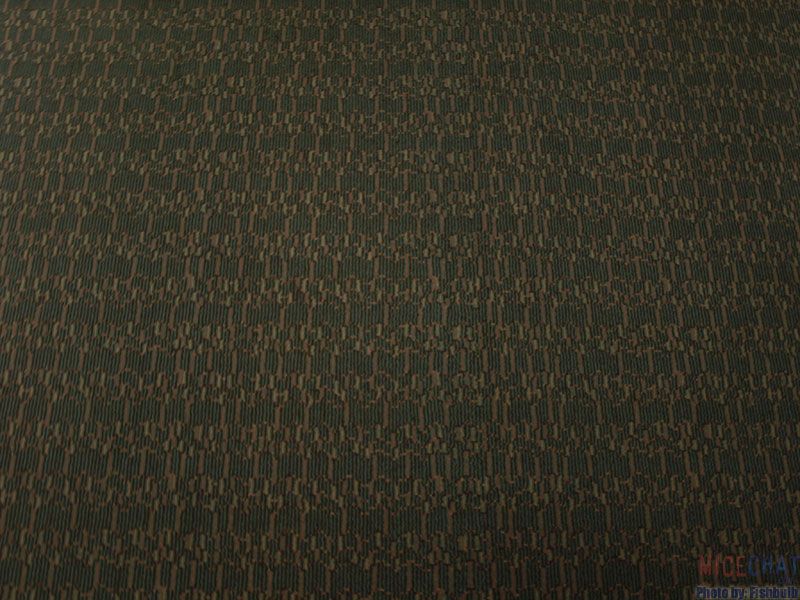 I was certain there was a 3-D image in there somewhere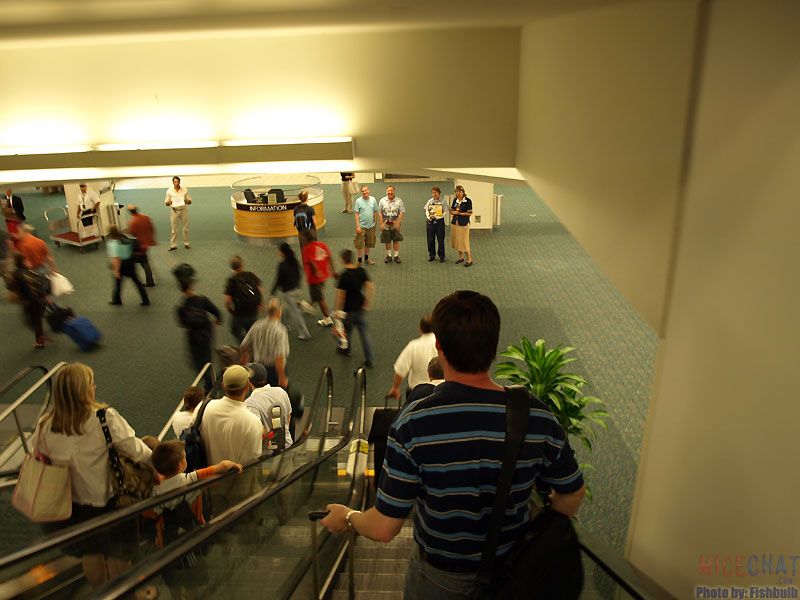 MonorailMan and Rixter waiting for us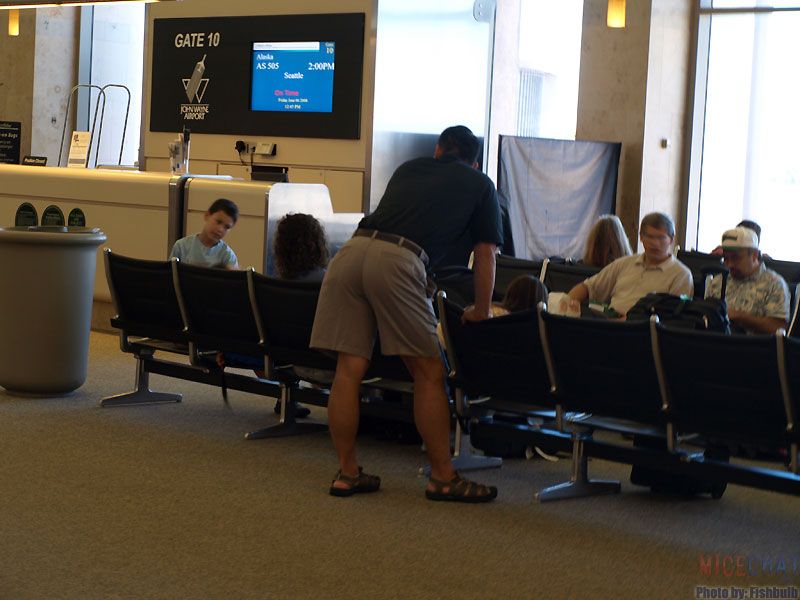 THE END
of day one.
more to come...
This is part 1
Here is the link to the page that has... Part 2, Part 3