Ladies and Gentlemen, we'd like to welcome you to the Walt Disney World Resort. As always, we have a few cautions for your advantage.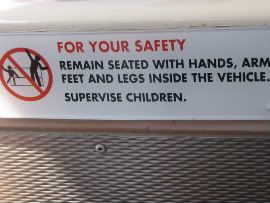 This includes antennas, tentacles, and googly eyes. For those of you from other galaxies.

Please, give the driver your full attention until the ride is complete and has come to a full stop.

Remember...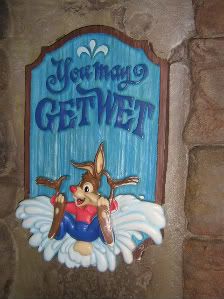 Those of you who do not wish to have water thrown at you at any time, please, exit the ride now.

For those remaining, we welcome you once again, and hope you enjoy the ride.

Please...remain calm, the ride will resume shortly.