Day 1
I am very excited to do my very first MiceChat WDW trip report! I pretty much thought I was done for the year as I had already been lucky enough to go on a Caribbean cruise, trips to San Diego and Texas as well as England in 2008 but thought I would try and squeeze one more WDW trip! I begged my boss and it worked! The trip coincided with my friend Christine's birthday so I convinced her to come with me, we signed up for the rally and were ready to go! We had both been to WDW 3 times before so we wanted this trip to be a mix of both hitting parks and relaxing. We had no itinerary (my friends could not believe that I was able to go on a trip without a multi-page, color-coded, spreadsheet of an itinerary)and no ADRs! We were really going to try and wing it. We decided to stay at Coronado Springs and ended up very pleased with it. We took a 1 am flight out of Ontario early Wednesday morning and returned to Cali on Monday the 20th. I will try to let the pictures do most of the talking since that is more interesting. Here we go!
We both slept pretty well on the plane and arrived in Florida hungry and ready to have fun! We waited a very short time before arriving at Coronado Springs. We really liked the resort, the bus service was great and the pool was gorgeous and never crowded. One odd thing is that on 2 different nights we did not receive maid service. We ended up complaining to the front desk (thanks for that advice Denise!) and they credited our room 15 dollars for our trouble. Very nice. We did not really care for the food court, it seemed really expensive for our taste. We did enjoy eating at the pool bar twice and took advantage of the refillable mugs since we are Diet Coke addicts!
I would like to point out that I am writing this trip report as I listen to Flight of the Conchords while wearing my beer girl Halloween Costume which I just bought! What a life!
Pool hanging is the best! We had fantastic weather!
We went to the Magic Kingdom for a few hours that evening.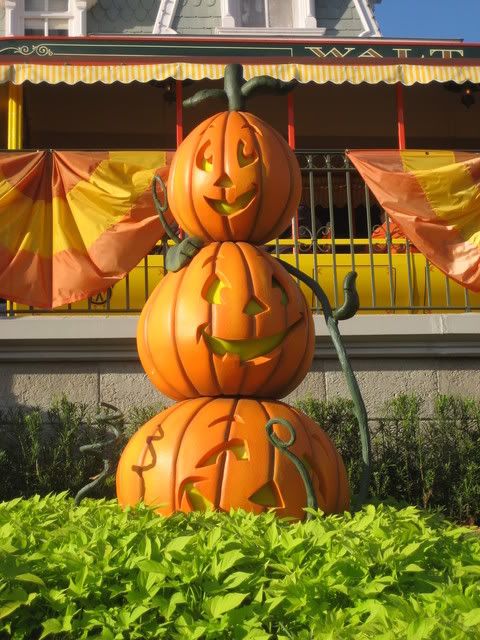 Yummy Funnel Cake! Not as good as Knott's though!
I see one good President in this picture. How many do you see?
I heart the Carousel of Progress
Someday I will work at a Disney park.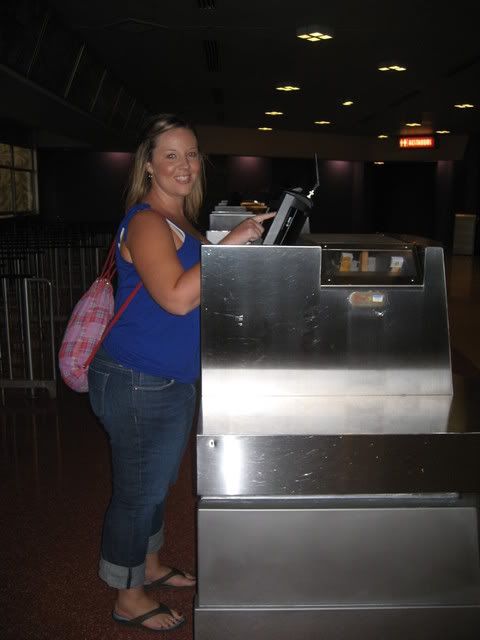 If the whole nursing thing doesn't work out, I have a fall back.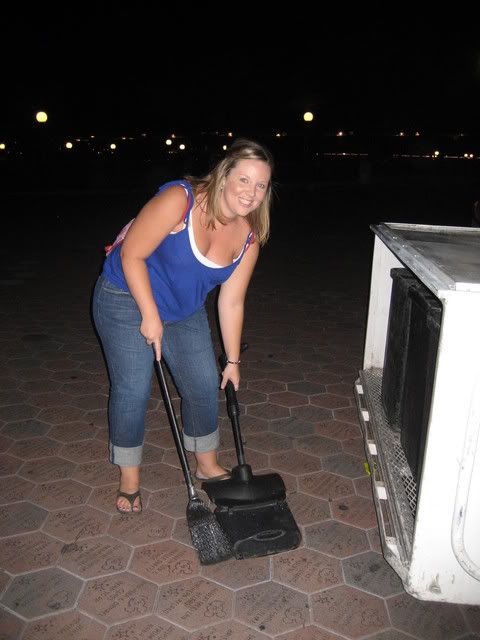 Day 2 is coming tomorrow! Hollywood Studios and the Halloween Party