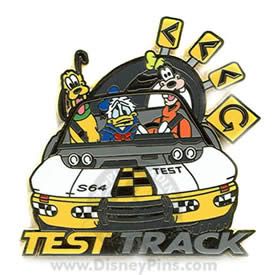 GM's last lap on Epcot's Test Track? -- OrlandoSentinel.com
According to the March 4th edition of the OrlandoSentinel.com, a lagging, struggling General Motors may soon pull it's wheels out from under Test Track. A 10-year sponsorship contract signed in 1999 is about up ..and renewal does not look good.
In an attempt to negotiate a new deal, an agreement has remained unreachable. GM seeks a legal understanding by March 31st. If the pact falls through, Disney stands to lose $5 million annually in sponsorship payments.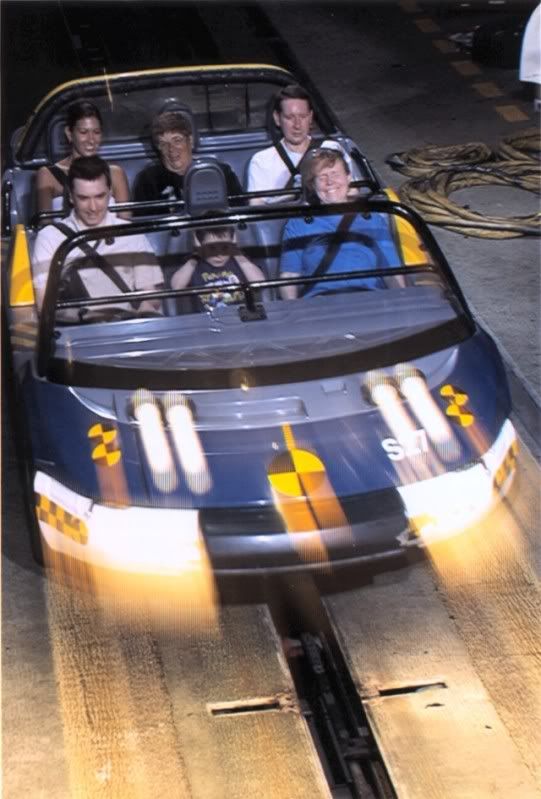 Test Track is visited by approximately 11 million guests per year, which substantially contributes to making the ride second only to the Magic Kingdom in terms of attendance ..and ranks third in America. From the onset, the attraction has served to promote new automotive advances and vehicles for GM. Unfortunately, the company is pretty much flat broke. It seems destined to join the ranks of former attraction sponsors such as AT&T, GE, FedEx and Exxon.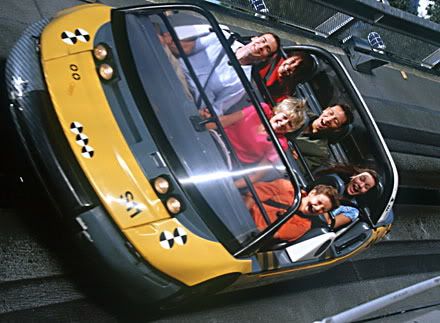 Amidst all that both Disney and GM are at risk of losing from a severed relationship, there is a glimmer of hope. Once again we look to Japan. To reiterate what Al has affirmed, a lushly sponsored Star Tours 2 ride coming to DLR (and recently rumored for WDW as well)seems to be contingent on forging a bargain with the Oriental Trading Company to share the costs of the ride's design and development.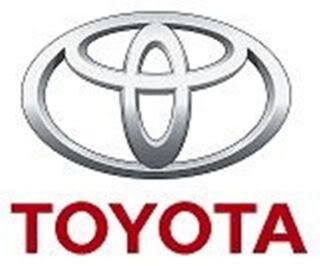 Toyota very well could be the knight in shining armor for Teat Track. The automotive manufacturer is eyeing the opportunity. But, they would likely desire big changes in the attraction, which Disney most likely would not. This my friends is the tempest in the teapot. Although, Toyota is making marginal adjustments to offset the impact of the poor economy, it is still turning healthy profits. As a potential new sponsor, this "moving forward", forward moving company appears to be our odds on favorite.