Hi all! The beginning of December, NNL and I traveled to WDW to join some fellow MCers in some antics. Since it was so close to Christmas, and I am a teacher, I couldn't take off more than one day, but we thought it would be worth it to see the Christmas decorations, which neither of us had even seen.
So, after work on Friday, NNL and I flew down to Orlando and were picked up by the wonderful Dustysage and Fishbulb, where we were taken to the Micechat Mansion for the weekend. By the time we got there, it was about midnight, so after a hello to our fellow Mansioneers, we went to sleep, just to wake up at 4 AM for the World Of Disney AP sale. Yes, we're insane.
The line from where we were. Actually not too bad...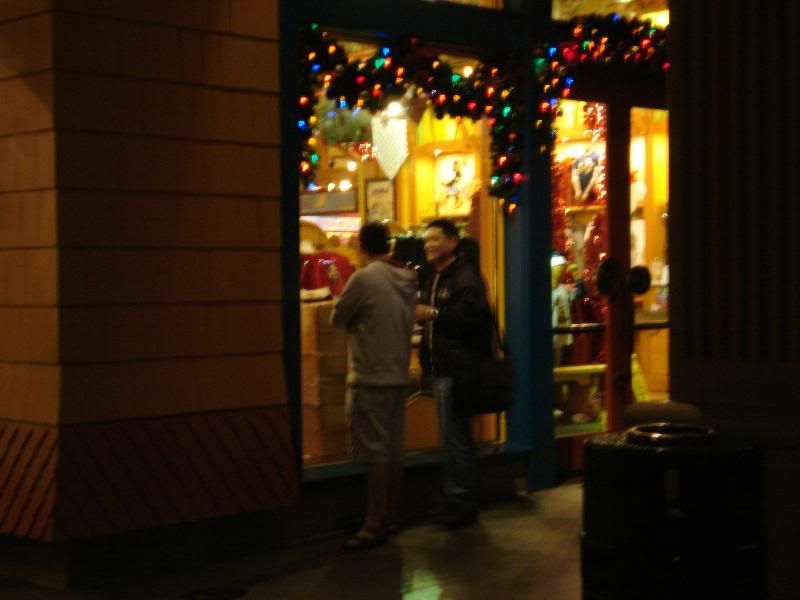 DOOM BGI and brerrbit1 looking at what is on sale at the store.
I won't bore you with the experience in the store, but suffice it to say it was a good time, despite a little too crowded for my tastes at the end, and we found some amazing sales...$20 WDCC? Yes please!
Since it was 20% off, we decided to have breakfast at Earl of Sandwich, which evolved into a discussion of the 10, 15, or 20% discount everyone seemed to randomly get. No consistency, and no one really knew what was going on it seemed.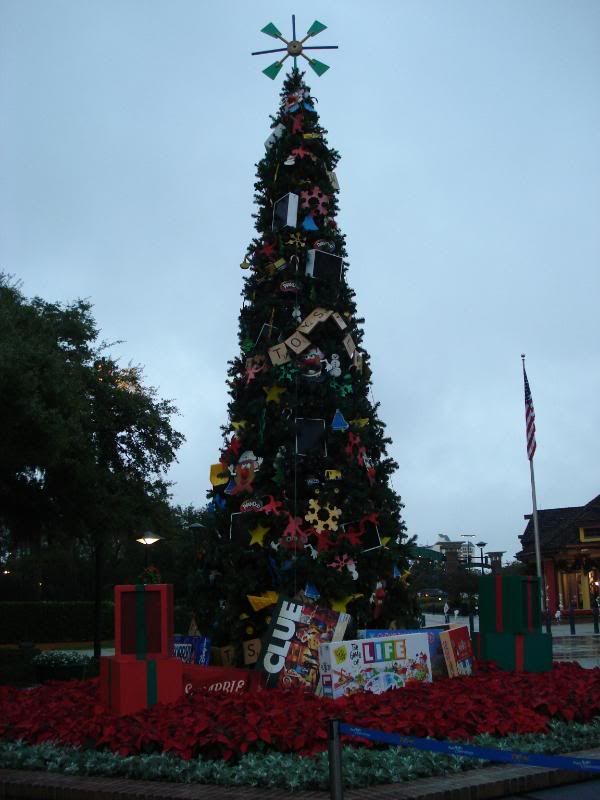 The Once Upon a Toy tree. I want it!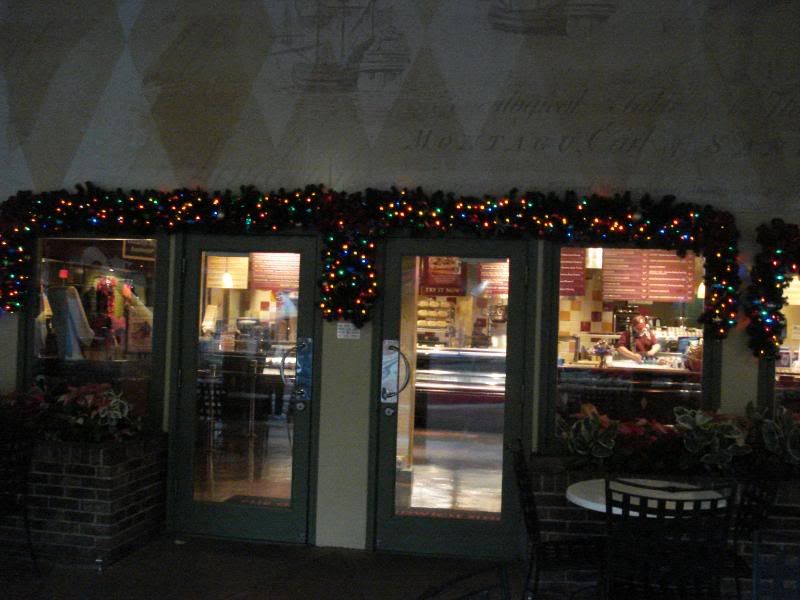 Downtown Disney seemed to be the most decorated place in many ways. Each store, including Earl of Sandwich, had decorations up, and just seemed to me the most in spirit of the season.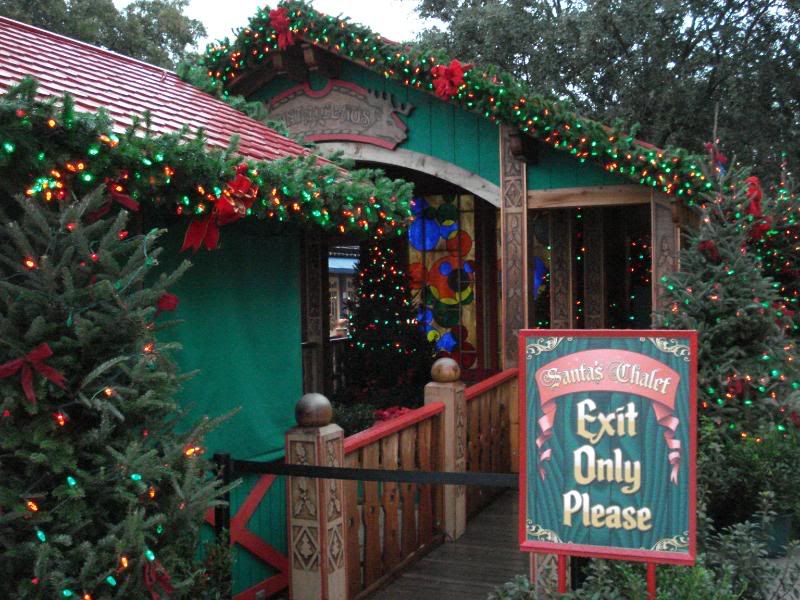 Santa's special meet and greet area for DTD. Interesting you can meet him in so many places at one time, like Mickey...
After our trip, we headed back to the Mansion for a quick nap before hitting the parks...MK was the first stop!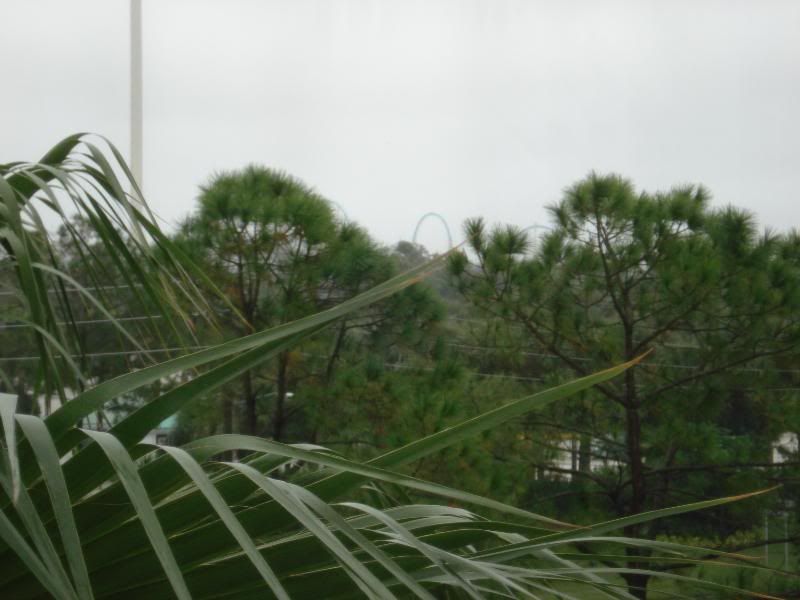 View from the Mansion balcony. Sea World is off in the distance.