After completing the Disneyland Half Marathon last September, I got motivated for a new race. I, ignorantly, signed up for the Goofy Challenge and severly underestimated running 39.3 miles in two days. But what the hell, it would be fun trying. Right?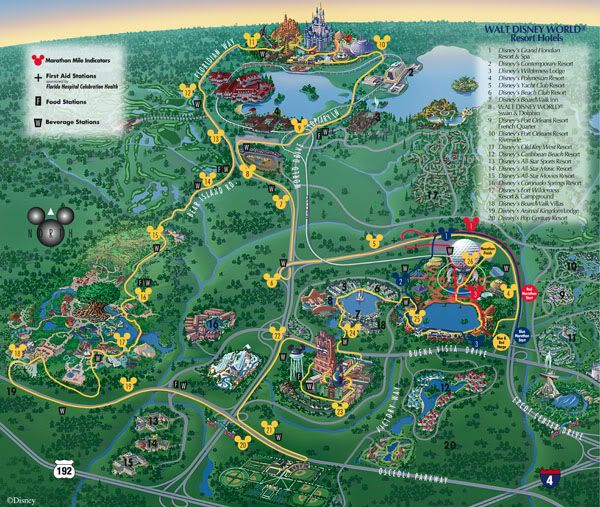 After working out some injuries just 2 weeks before the races, I was ready to go.
Not only was this my first WDW race but my first trip to Florida. Every local I met apologized for the weather....I did not accept them.
Thankfully, I did not carry my camera during the Half Marathon which included snow, sleet and rain. Ran a respectable 2:15:32 saving gas in the tank for Sunday.
On with the photos....
Packet pick-up at Disney's Wide World of Sports,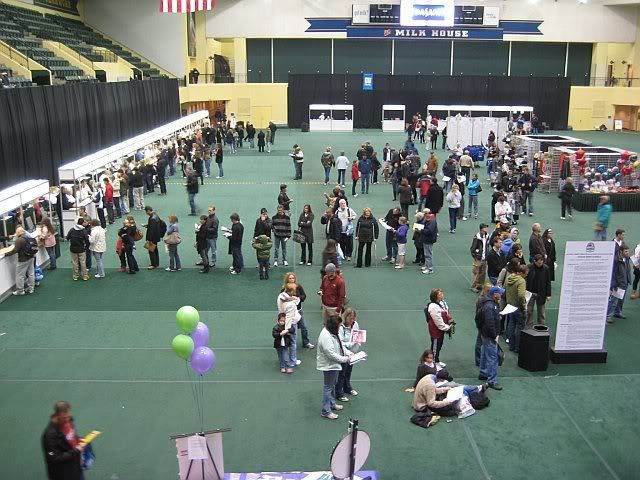 5am Sunday morning, line for port-o-potties,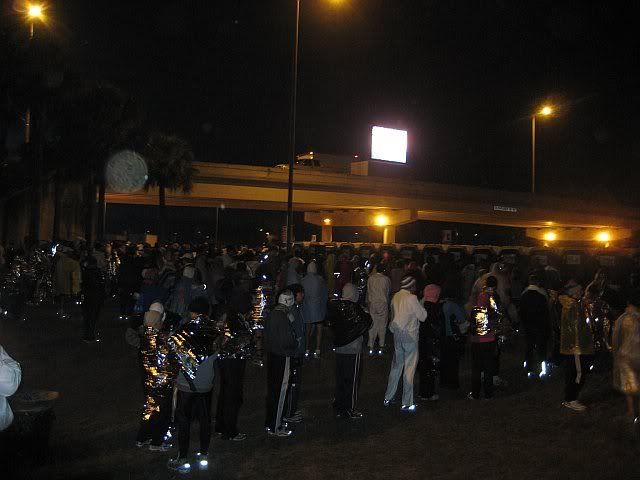 Coral A-C start line,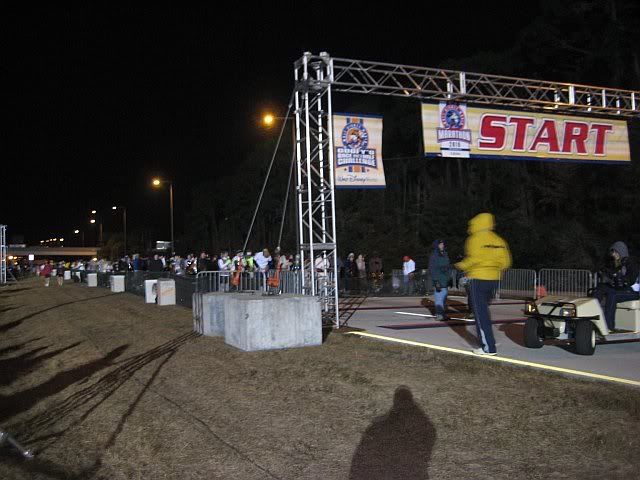 I was in Coral D. Our start line...
5:40 and we are off.
First park we entered was Epcot,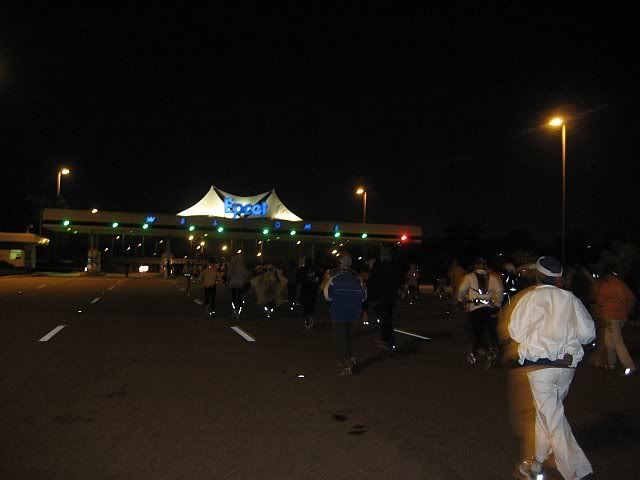 Meant to shed some layers at the start line but it was too damn cold.
Past Spaceship Earth,
and around Worlds Showcase,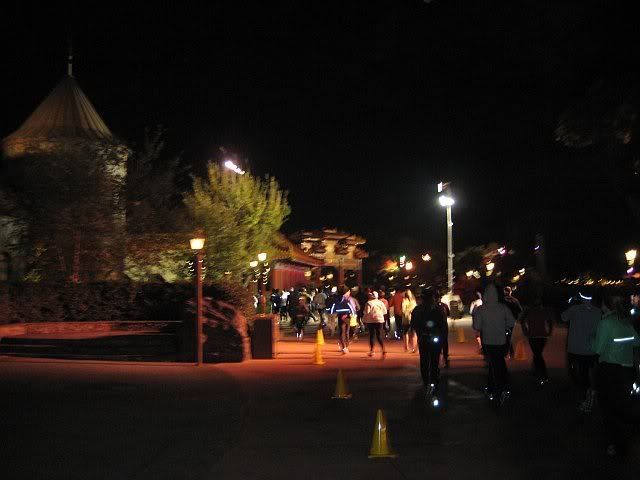 Ran for over an hours in the dark,
Around mile 4 I shed my top layers near a water station before grabbing a cup of water. Top layer was frozen solid. Gave the cup a squeeze, broke through the ice and got my liquids.
Ran past this Air Force nut wearing a 30lb pack,
Around mile 6, heading for Magic Kingdom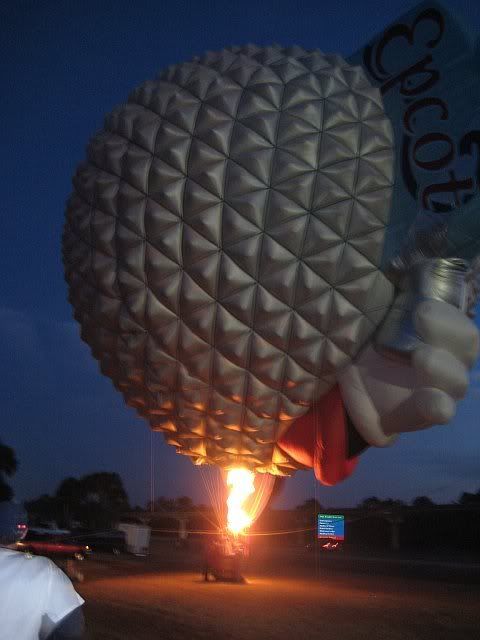 Around mile 8 or 9, the sun starts to come out...but it doesn't warm up.
near the Transportation Hub,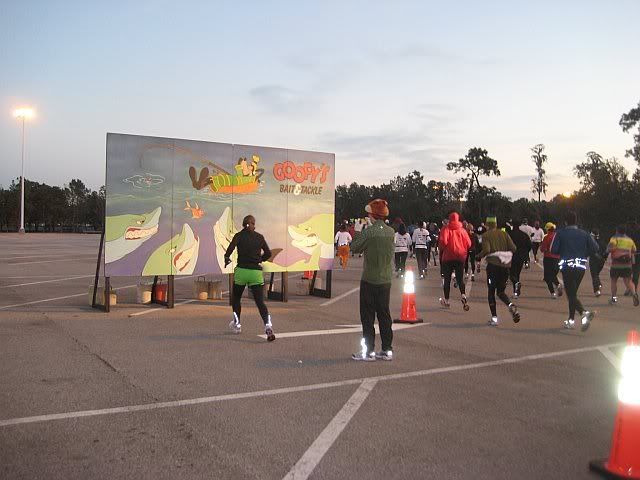 Entering Main Street,
Turn the corner for my 2nd time ever inside Magic Kingdom(first was the HM the day before).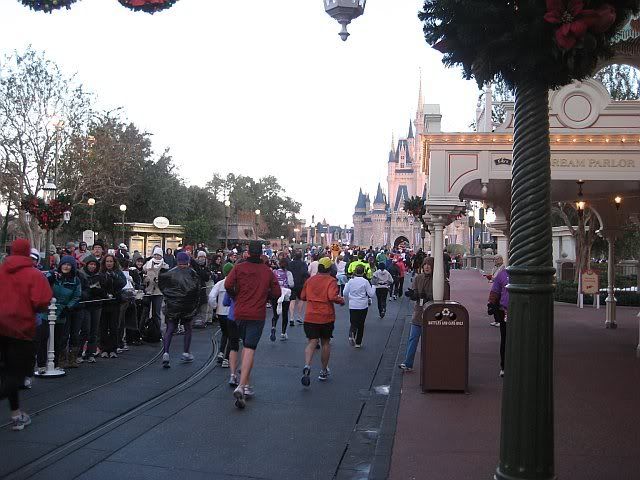 Right turn into Tomorrowland,
Zig-zagged towards Fantasyland,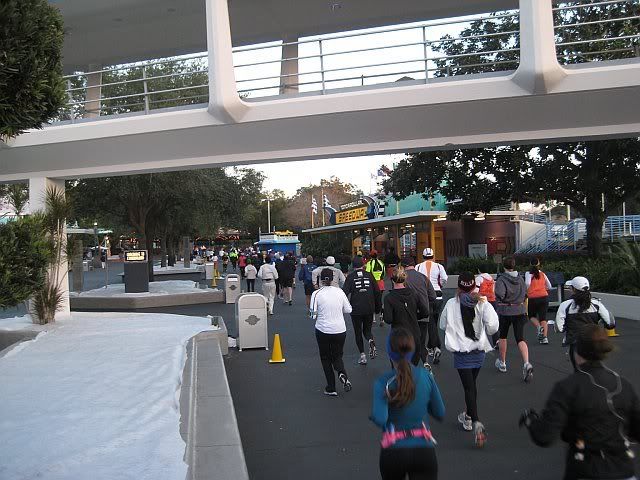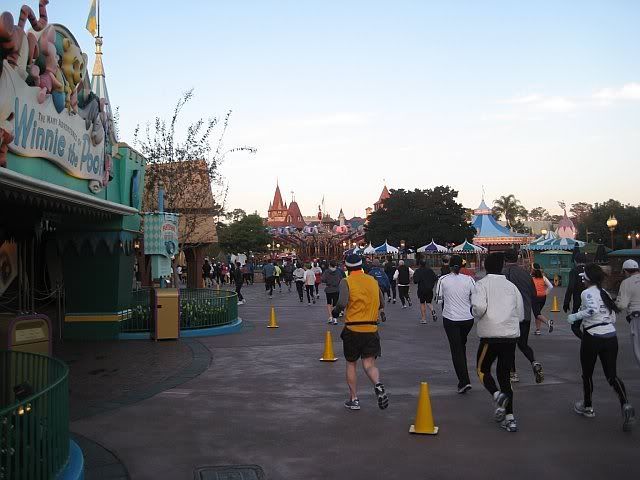 mile 10.5 and through the castle,
Just before going backstage,
while leaving MK,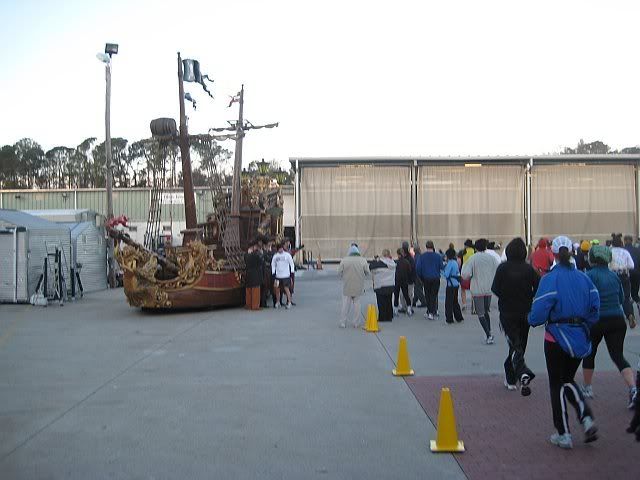 Then back to the streets.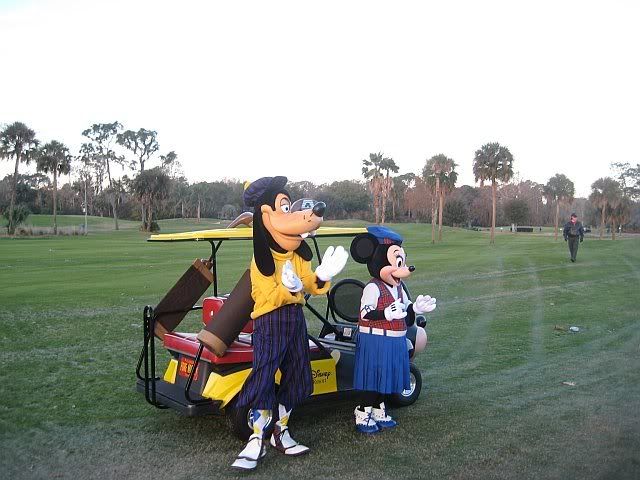 Didn't take many photos between mile 13-16 and only got one shot inside Animal Kingdom.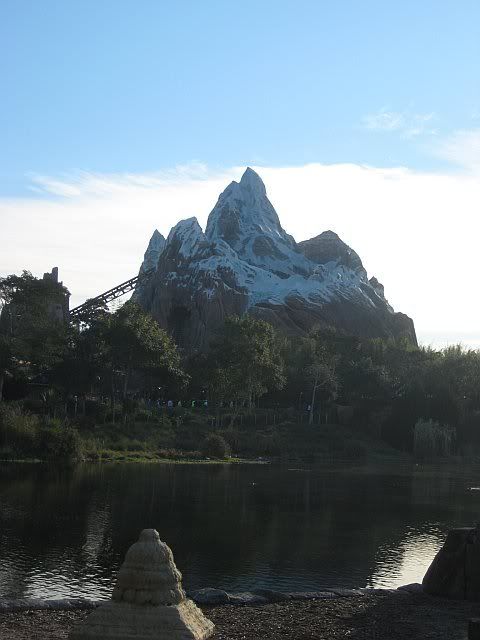 Pain and exhausting set in and I hardly thought about taking another photo.
My fiance was chasing me around most of the morning(without luck) and finally saw her around mile 18.
Couple pics she took from the bus,
After mile 22, we entered DHS. Again, one pic...
The last couple miles were torture and stayed cold till the last step.
After Epcot, the Finish line was in sight,
In red sleves, my last few steps of my first marathon,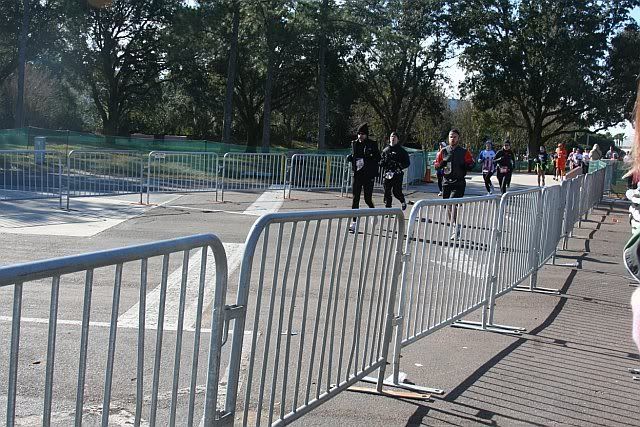 Crossed with a time of 4:44:56
A 2 day running total of 7:00:28 and 39.3 miles.
First stop was my Mickey medal,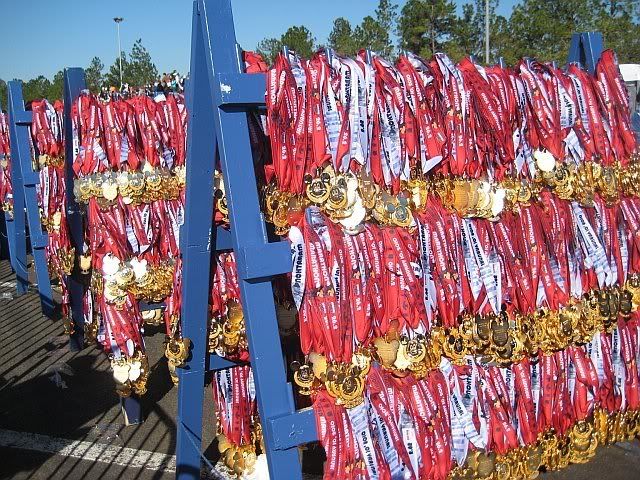 then limped towards the Goofy tent,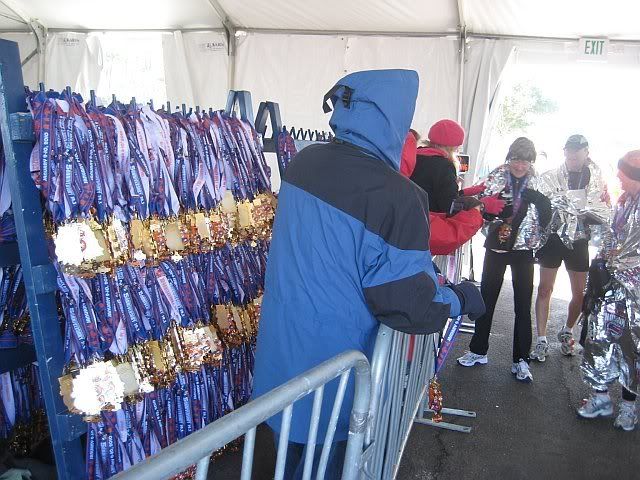 Fantastic race weekend with amazing crowd support. A big thanks to anyone who braved the freezing weather to cheer us on. It helped!
The medals,