I was just sitting in my room watching doctor who on dvd and got thinking. What if Disney bought the rights to doctor who and rethemed spaceship earth to Traveling through time with the DOCTOR.
Where you enter through the tardis police box and the circular loading area is themed to the inside of the tardis with the ocassional whitty david tennant or matt smith voice saying lines like (i don't remember the exact quote)"Yea thats what i usually hear, it's bigger on the inside."
Then as you board the same vehicle system used for SE and begin the ascent up into the globe. The ascent could be themed with a "time vortex" effect and images of past doctors are displayed on walls.
The first scene would show you an animatronic with the doctor with rose tyler
The whole ride would be narrated by david tennant or matt smith (preferably david) going through the basically the same scenes as SE with the addition of a tardis in the background here and there and and occasional doctor who monster being fought....
There could also be many small doctor who references such a tardis in a hieroglyphic... painting. other small stuff like a sonic screwdriver laying on a table. a dalek, a cyberman, maybe even sarah jane smith!
Then the last scene would also show the doctor again this time matt smith and amy pond.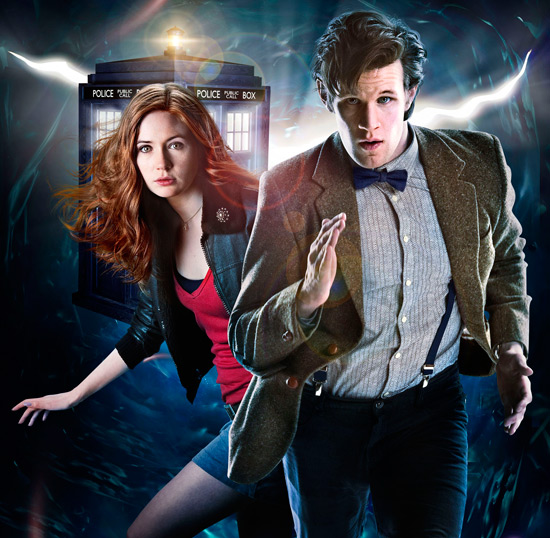 and then last thing before going back into the time vortex would be donna noble (catherine tate) saying something witty and funny along the lines of "Oye, that it space man!?"
Being a huge doctor who fan i think this would be awesome and possibly better than the current spaceship earth which is enjoyed by many but often times neglected... This could also be disney's look toward british entertainment. not quite the same following as harry potter but could be significant.....