I drove up to WDW this past weekend for the latest release of the Robert Olszewski Walt Disney World Main Street Collection and wanted to share some photos of the trip with you.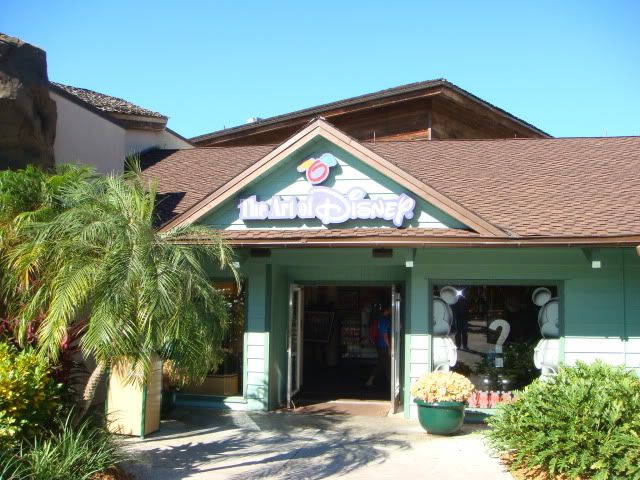 I arrived at the Art of Disney Store around 11:00 AM, where the event was taking place.
The sign greeting guests outside.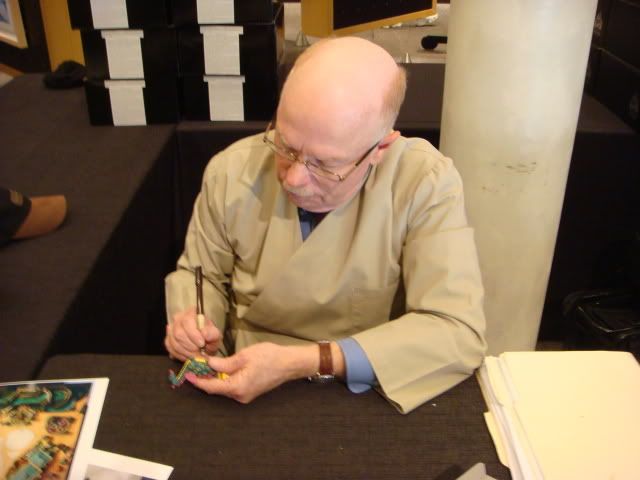 The master himself signing some of his work. He was very friendly as was his office manager.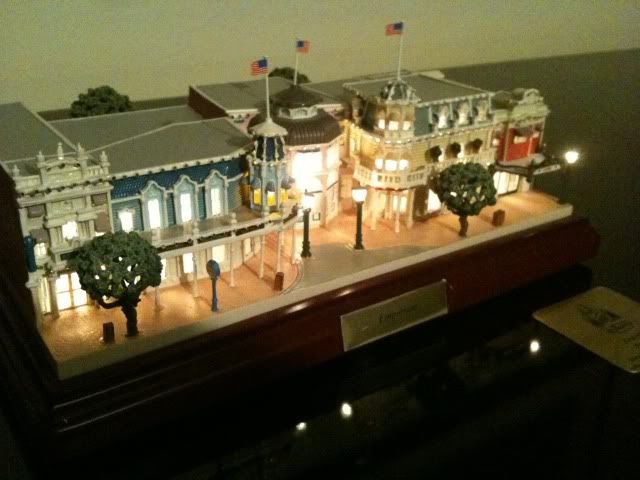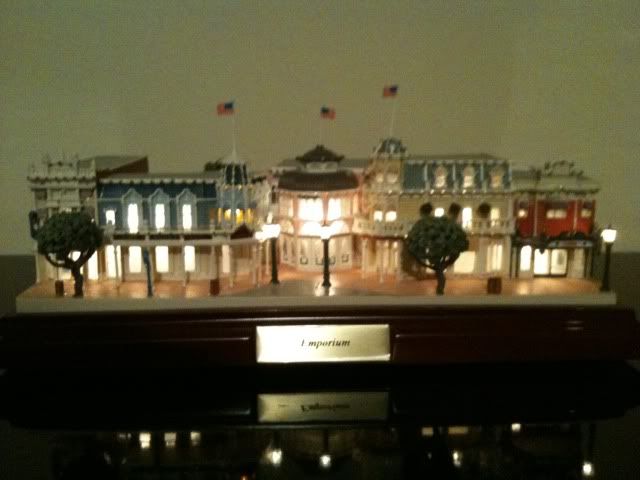 The middle piece of the Emporium was being released.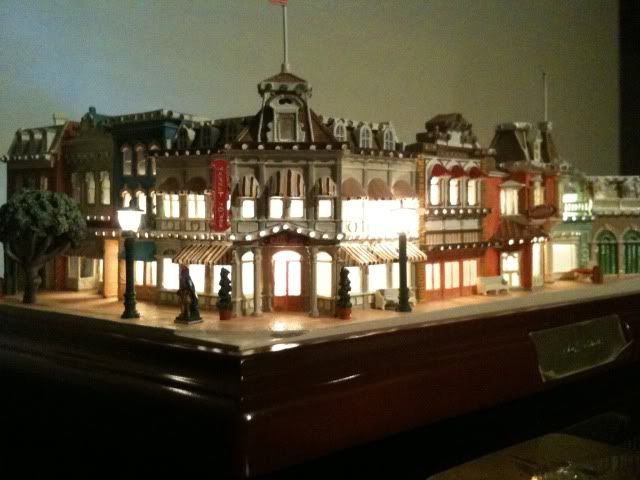 As well as the Market House.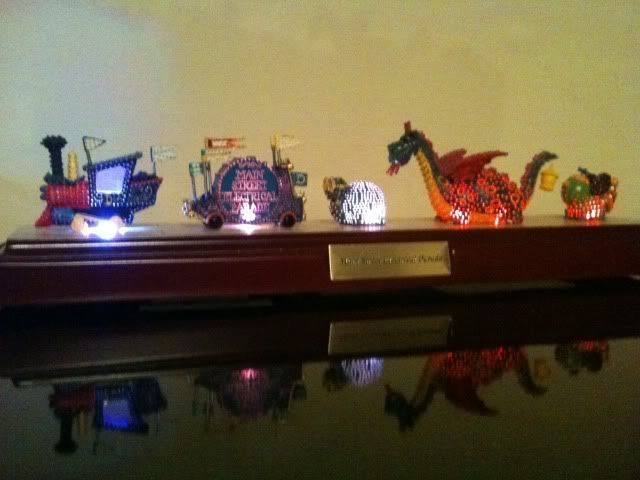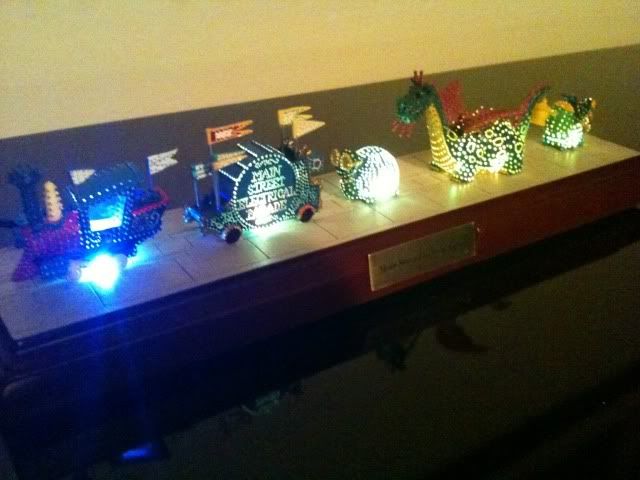 While waiting for Hoopyman to arrive, I saw this piece and knew I had to have it. Mr Olszewski was kind enough to sign it for me.
The next pieces should be released May 2011.
The Haunted Mansion piece was also being previewed here - set to be released October 2011.
We stayed at Disney's Coronado Springs Resort, which I enjoyed. I liked how it was a little more "adult" than the other resorts. Food was great, as was bus service.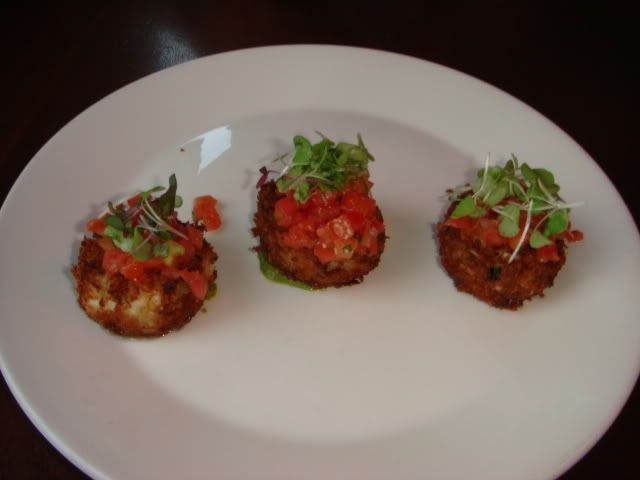 We had dinner at Wolfgang Puck's Cafe. These were the crab cakes - delish!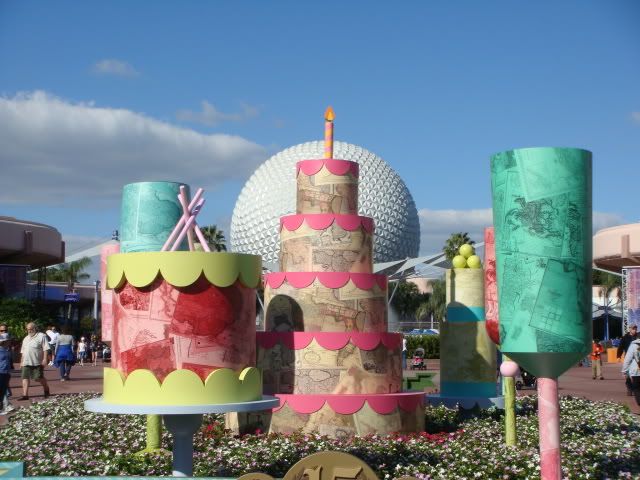 The next day, we spent the morning and afternoon at Epcot for the Food & Wine Festival.
Duffy was for sale all over Epcot.
Guests can even meet the cute bear in person. (That's me on the right- not very beary).
On my way home, I stopped by the new Pet Resort.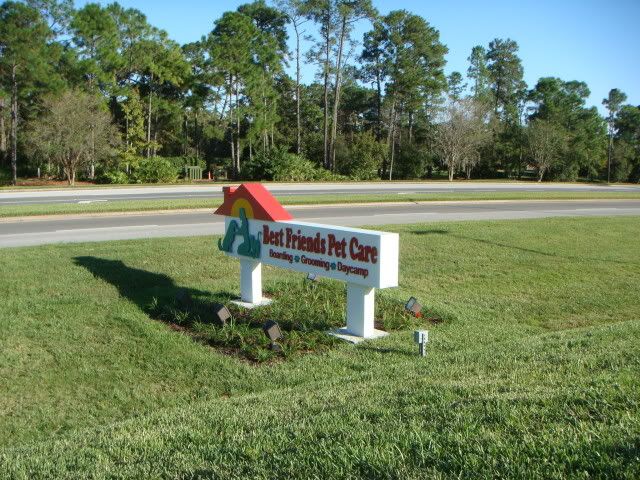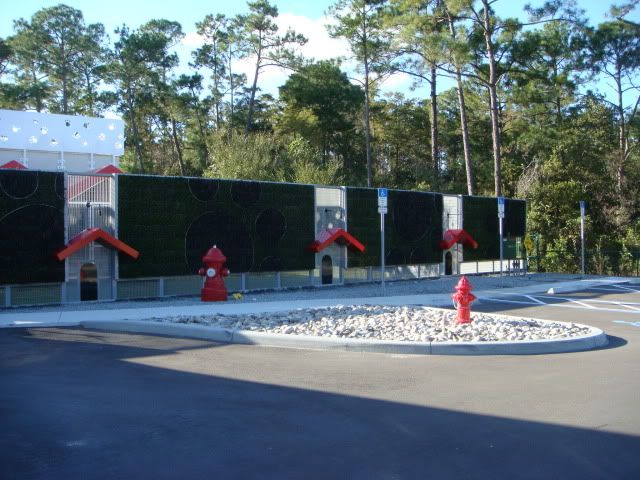 This is where Kitty might be staying next time.
Meow you later!