Day 01: September 21
Lured in by Disney's free dining plan offer, the boyfriend (Vince) and I (Tom, aka BC_DisneyGeek) booked a trip to Walt Disney World.
We arrived mid-afternoon. Our Magical Express tags didn't make it in time, so we had to get our bags at the airport. Even without the Magical Express vouchers, getting onto our bus was easy and efficient.
I'd previously stayed at the Pop Century and Coronado Springs resorts. I would never go back to a value resort if I could help it, and wanted to try something different, so Port Orleans French Quarter would be our lodgings of choice this go-around.
The rooms there are nice. I like the bathroom curtain: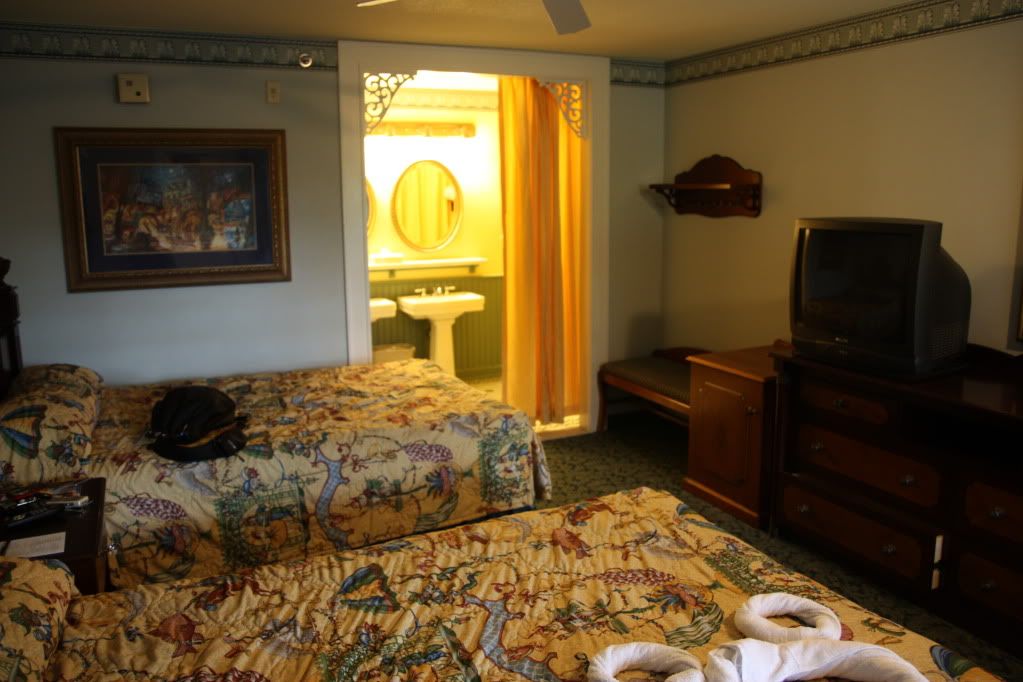 A Mickey towel reminds us where we are, as if we could forget: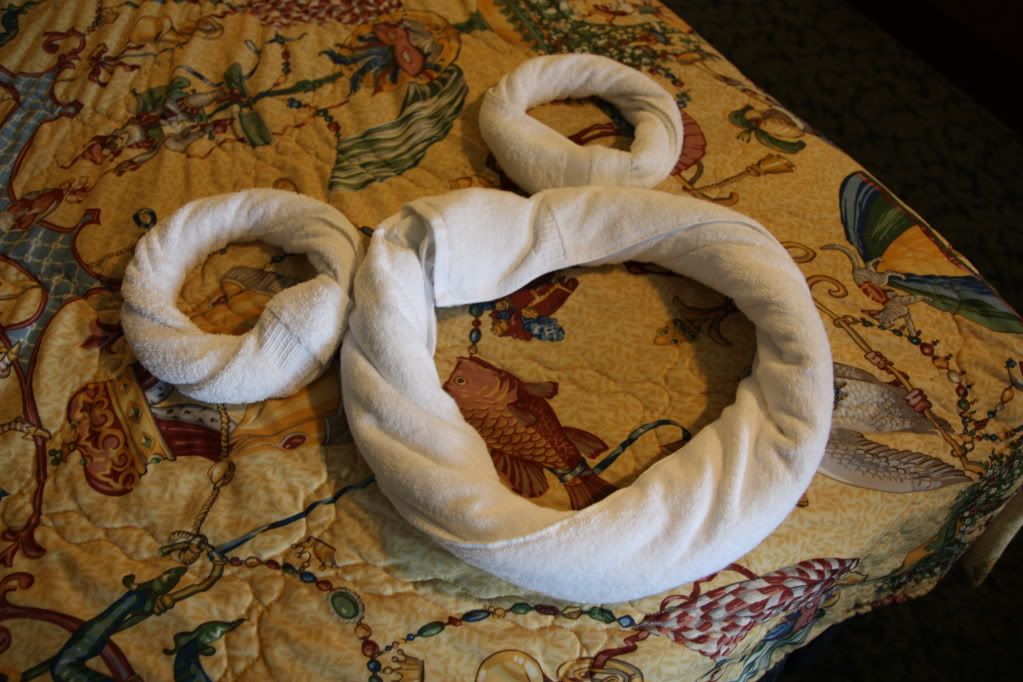 We had nothing planned for day one, other than dinner, so we hopped on the boat to Downtown Disney:
Port Orleans French Quarter shares a dedicated boat service to Downtown Disney with the Port Orleans Riverside resort. It stops at Riverside first, and only runs every 20 minutes or so. If it is full or almost full when it gets to French Quarter, you might be waiting for the next boat. Like a much of Disney's transportation system, capacity can be an issue. We did get on the first boat to arrive.
We didn't spend a lot of time at Downtown Disney. I always enjoy the Lego displays: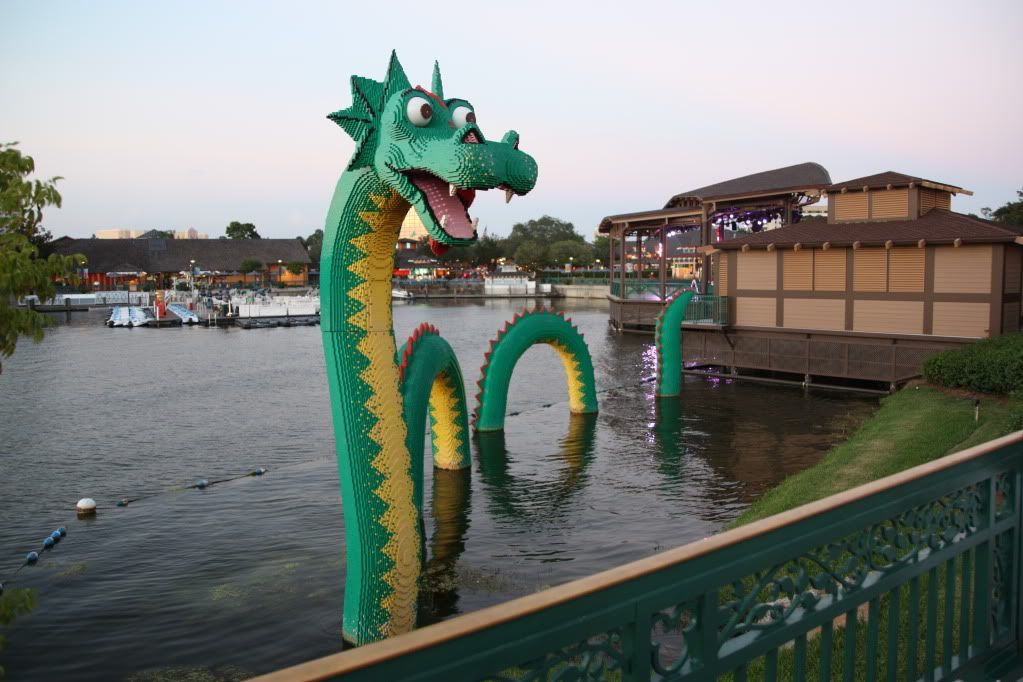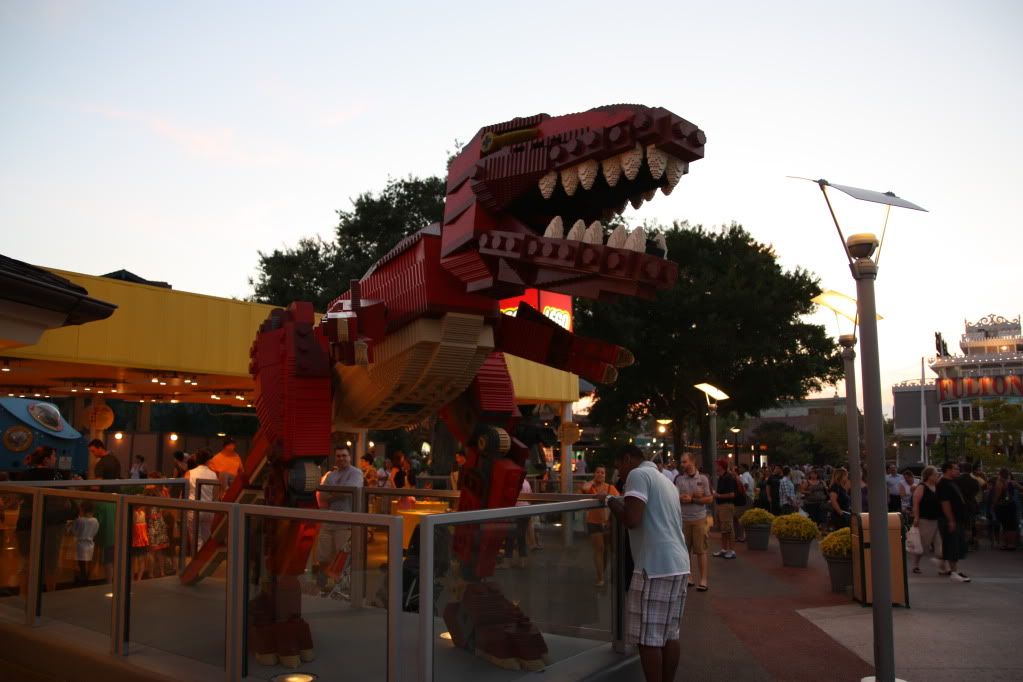 We headed back to our resort to freshen up for dinner. Here's a few evening shots: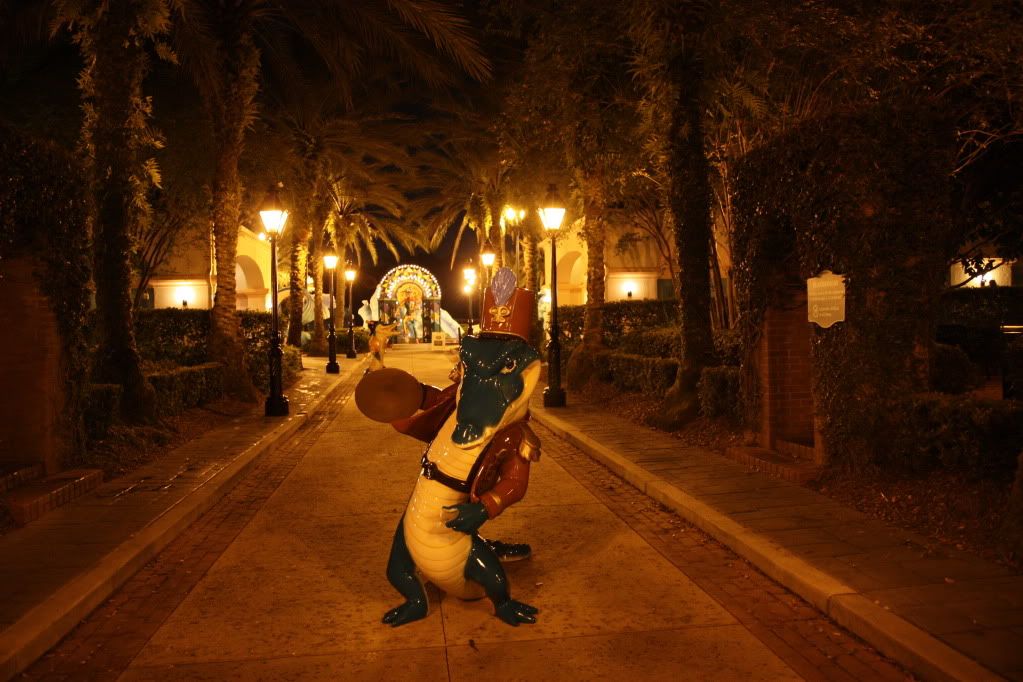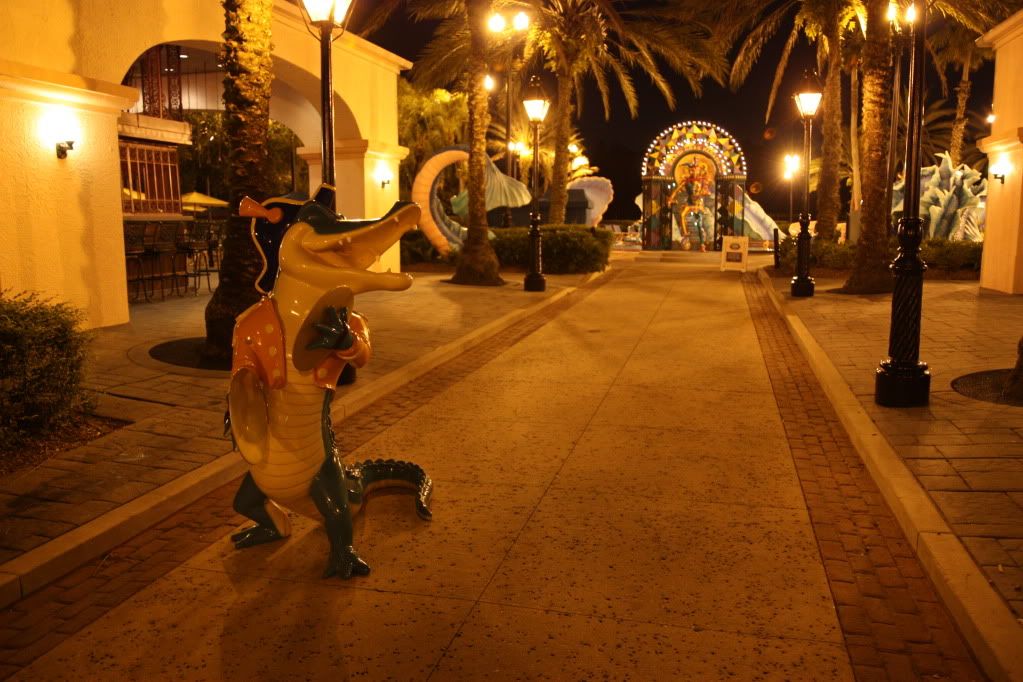 We didn't want to do a lot of travelling on day one, so dinner reservations were at Boatwrights, at our sister resort.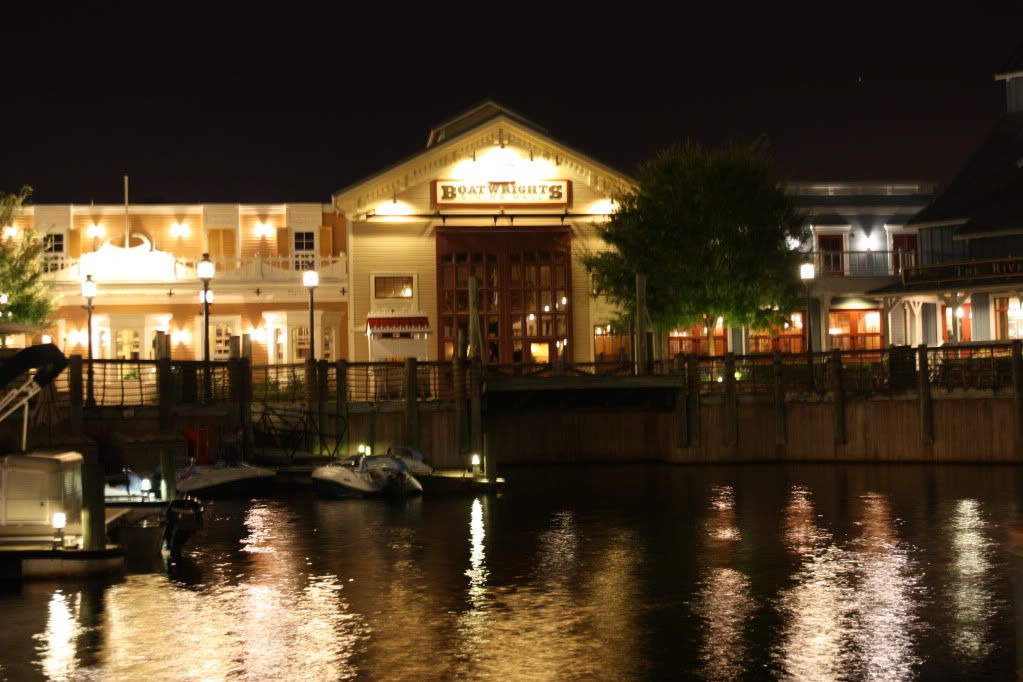 Might as well start with a drink, right?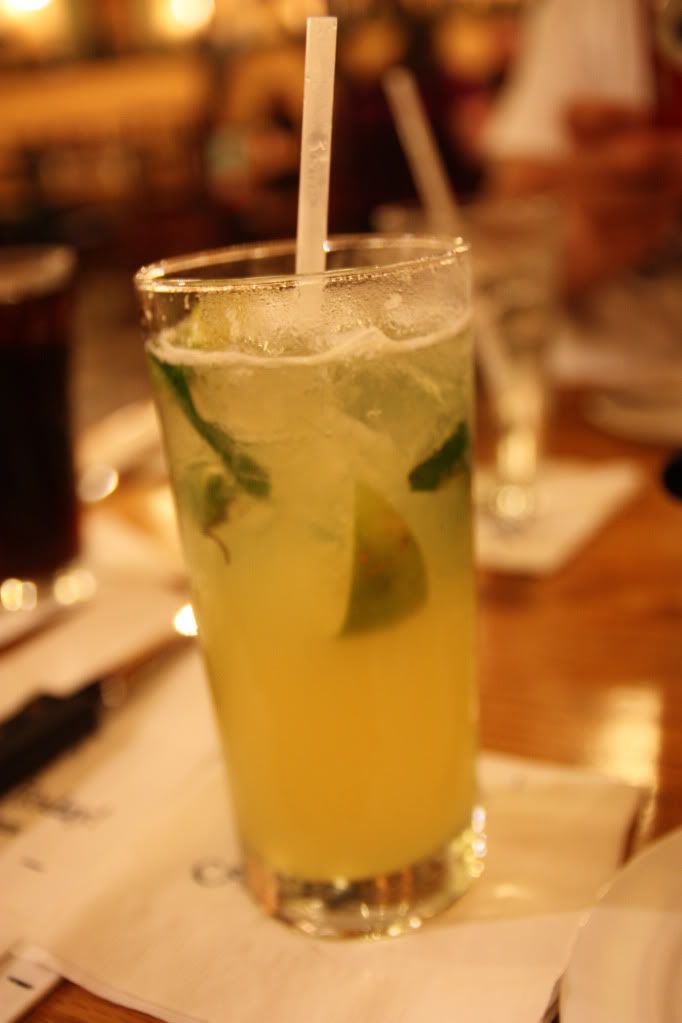 I was disappointed that many of the WDW restaurants share the same drink menu. One of the nice things about dining in the world is all the different food & drink options one encounters at the various restaurants.
I think I liked the pasta as much as the meat here: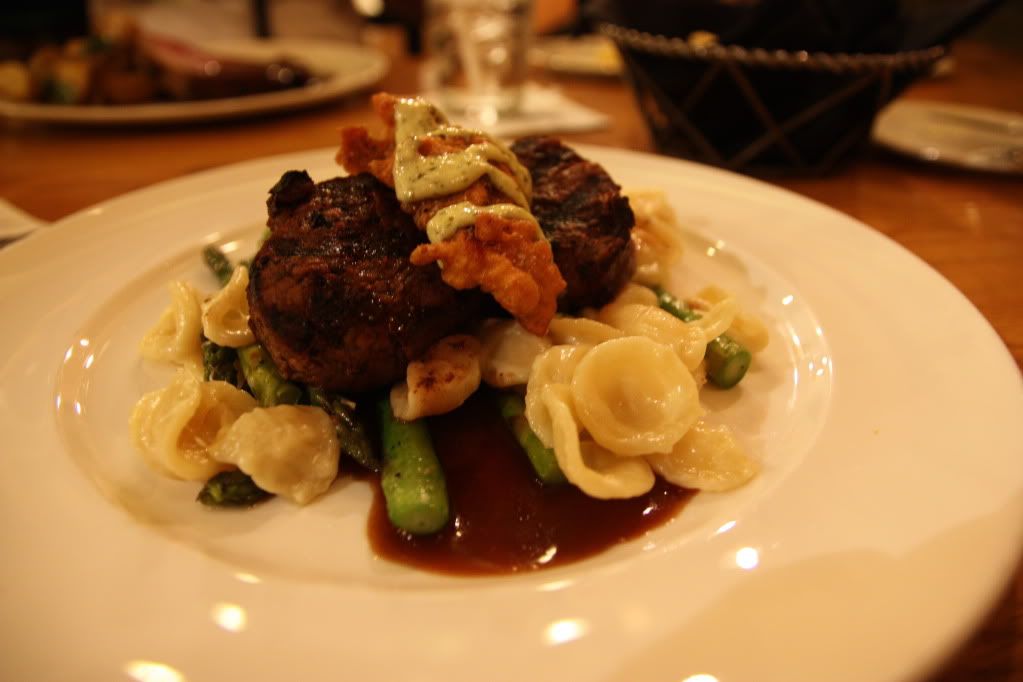 I find it hard, when on the dining plan, not to choose from the priciest entress. The servers seem to recommend them as well, but are they just aiming for a bigger tip?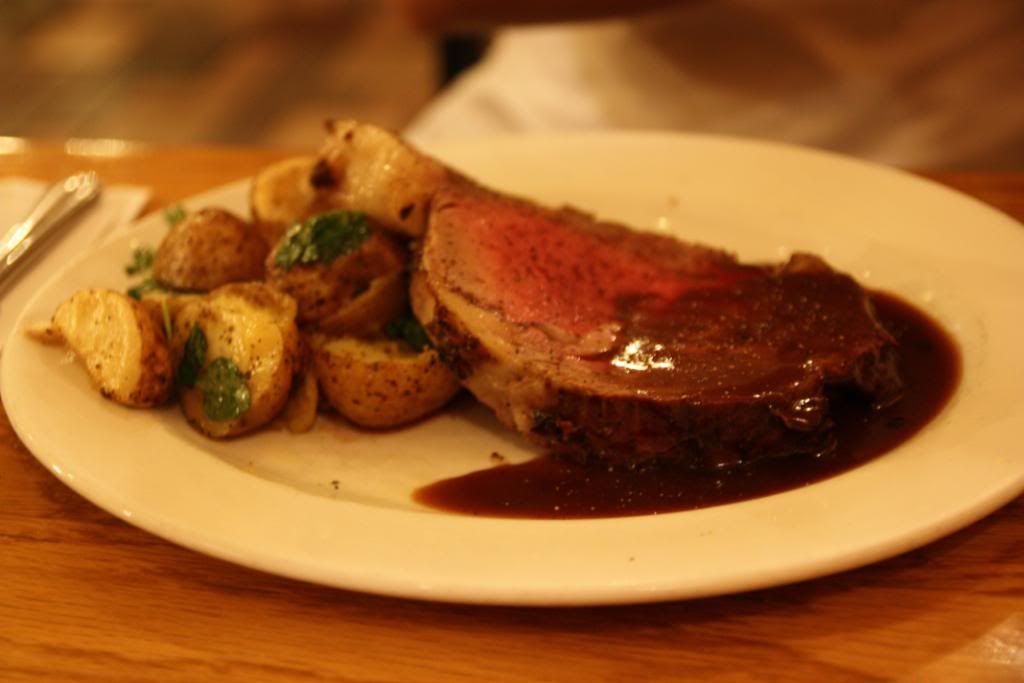 In any case, dinner was excellent, and the the Bananas Foster Angel Food Cake for dessert was sublime: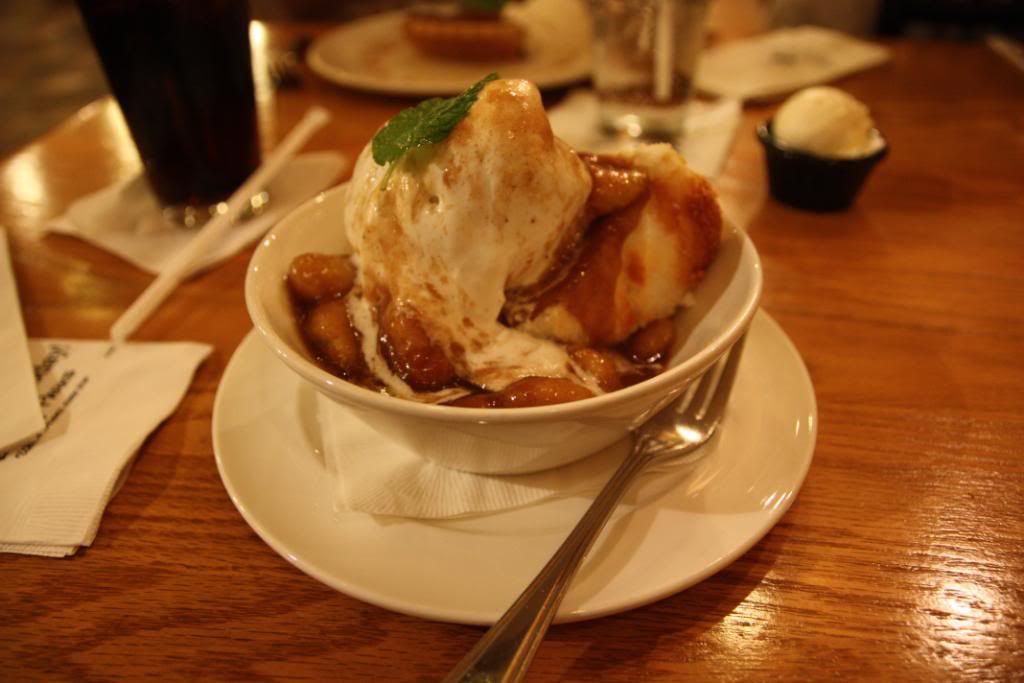 The basic dining plan used to include an appetizer and dessert, now it's just dessert. Honestly, it is more than enough food (I took my dessert home a few times, in fact). Still, I wish they'd offer a choice between dessert
or
an appetizer, if both aren't included.