Preface:
#1 - Gilt Groupe/Gilt Man
#2 - Rue La La
#3 - HauteLook
#4 - Ideeli (mostly women's stuff)
#5 - Beyond the Rack
Alright, enough with the disclaimers, warnings, and other miscellaneous opening remarks. On with the show!
----
We re-traced our steps, headed to the other side of the airport, and boarded the DME shortly thereafter. Since we were staying at an All Star resort (Music) the first night of our trip, we were sandwiched in among Pop Warners parents and players. They must not have been too loud, as I was able to sleep. (I almost wish they had kept me awake, as I missed that DME video, which I love!)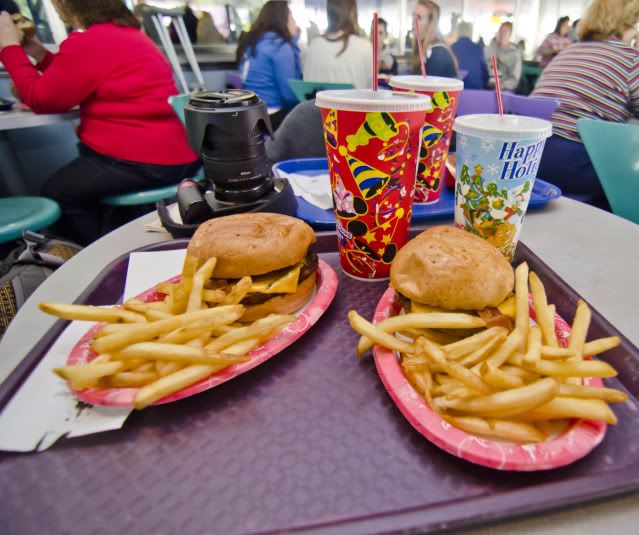 During our honeymoon, we met up with Henry Work, the developer for TouringPlans.com one evening. Shortly thereafter, I began writing for the TouringPlans.com Blog and working for TouringPlans.com on photo projects for the site. If you check out the mastheads at the top of each page, you might recognize some of the photos. With the exception of the Disneyland TouringPlans site
galleries for each attraction
We split off from the group after Haunted Mansion as it looked like it would be a long wait before everyone else got off the attraction. While we like doing group things, we were concerned with getting as much done as possible before my parents joined us two days later, as we predicted the pace would slow down then.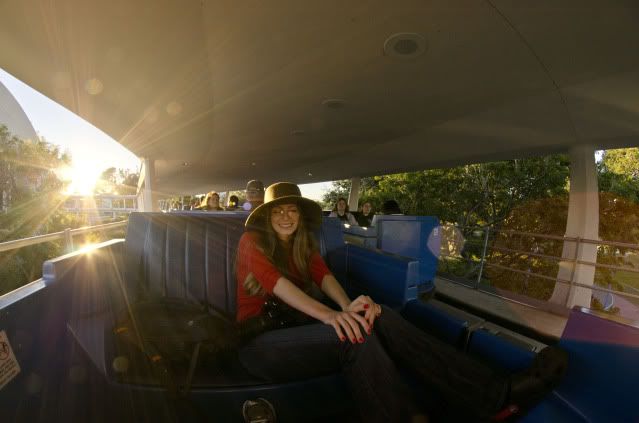 As we approached the return-station on the TTA, we noticed the group heading into Tomorrowland. We watched them as we exited the ride, and they queued up for Buzz Lightyear Spaceranger Spin. It seemed like as good of a time as any to rejoin the group, so we did. Managed to do TTA while they had waited--not too shabby!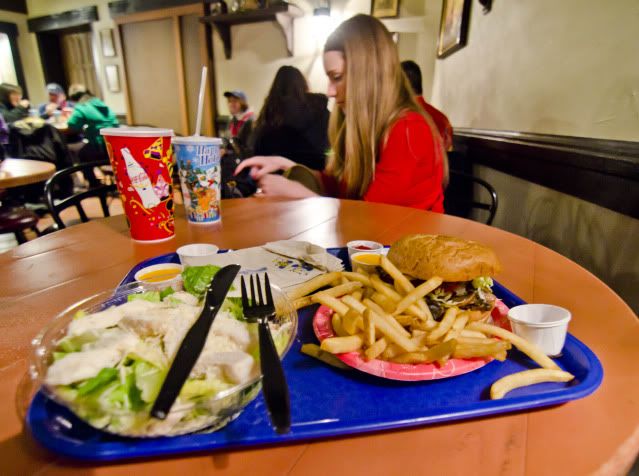 To mentally prepare myself for the party, way back in September I began assembling tracks from the Main Street loop that plays during MVMCP. Shout out to MagicMusic.net, which helped me immensely in this process: Mickey's Very Merry Christmas Party - MSUSA BGM - Magic Music Forums[/URL]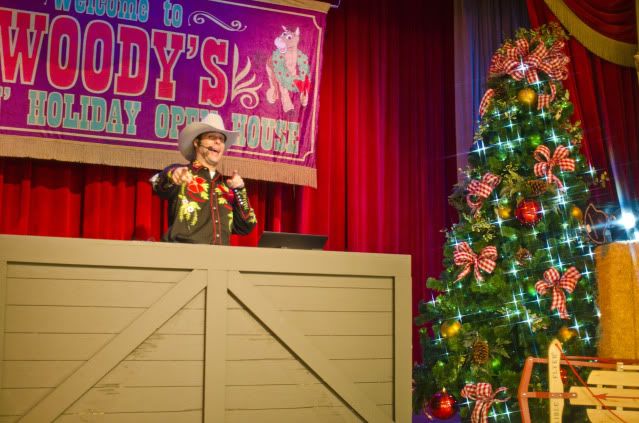 My first big decision photography-wise occurred before the fireworks started. I had to decide whether I wanted to photograph from the train station, availing myself of the clear view (no flagpole) of them and endure the poor atmosphere (they leave the lights on up there and I *think* the music is quieter), or shoot from Main Street, have better atmosphere and full view of the perimeter bursts, but miss out on the once-a-year view from the train station. My mind was made up for me, as when we approached the train station to scope it out, it appeared to be pretty packed. Oh well, Main Street would be more than sufficient.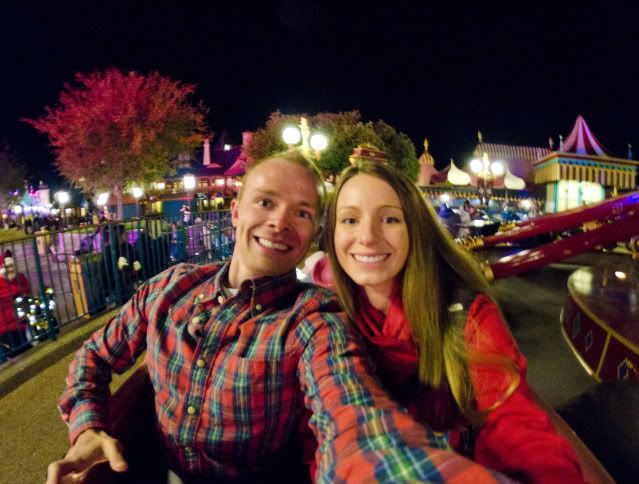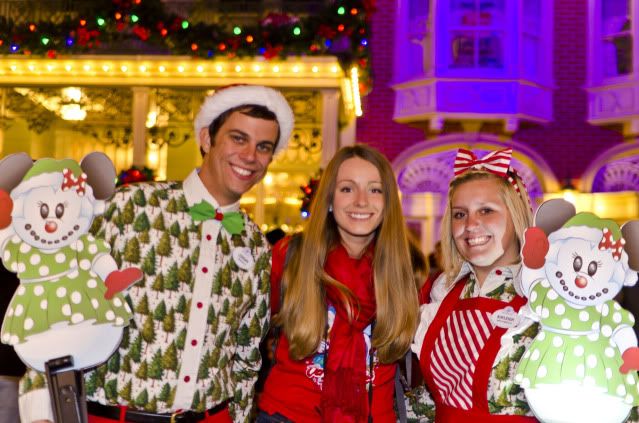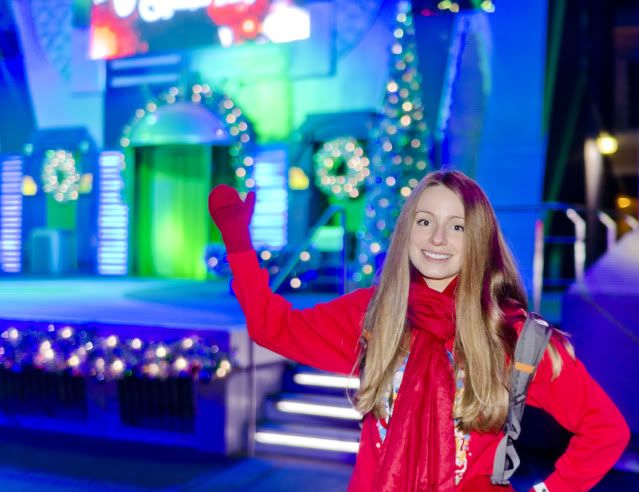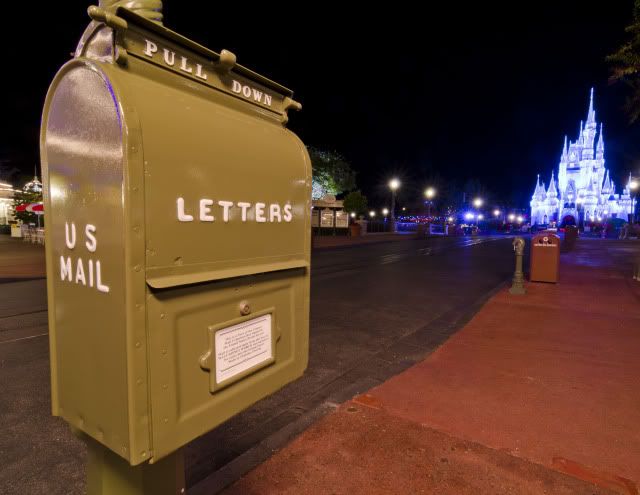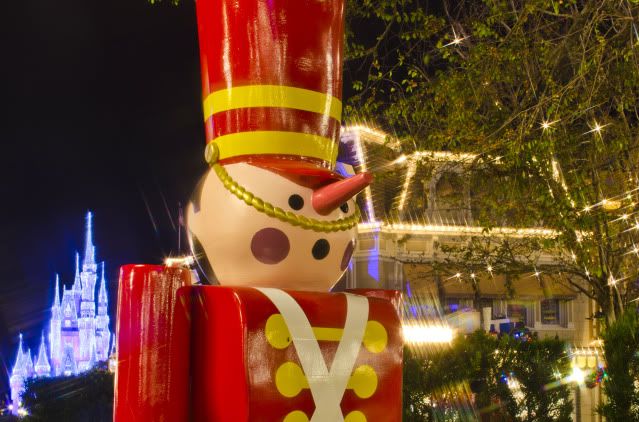 A Mouse-Eye View of Main Street at Christmas by Tom Bricker (WDWFigment), on Flickr
Our plan for the next day was to make it to the Betamouse podcast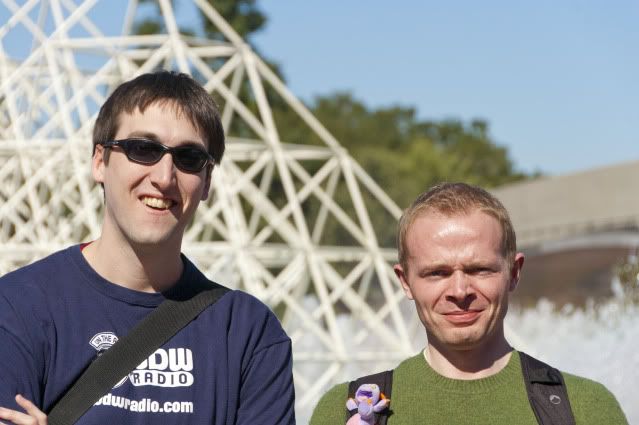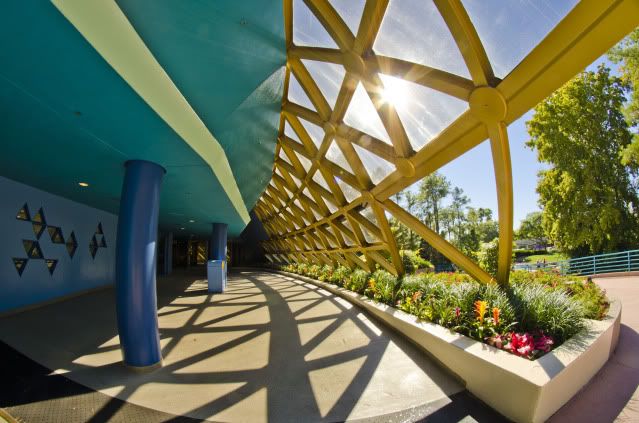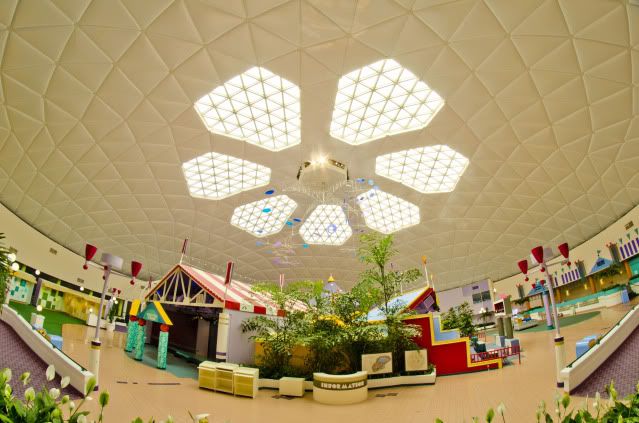 When the formal portion of the event concluded, we again lingered to get some more photos of the pavilion before heading out. We then headed to the United Kingdom with Len and Henry to scope out locations for the TouringPlans meet later in the night.
The next event was a group ride on SpaceShip Earth on which we would all select Skagway, Alaska as our home city. Prior to this, Sarah took some photos of the entire Reunion group, and some individual/group shots of the TouringPlans bloggers and staff.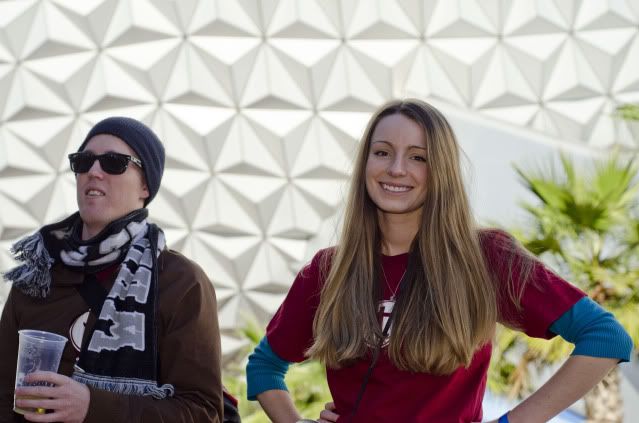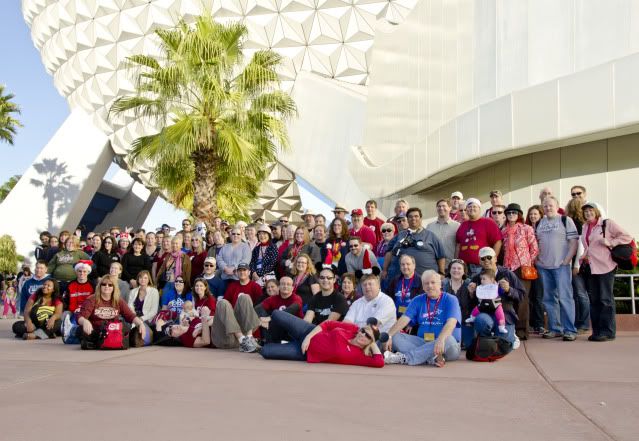 By the time we arrived at World Showcase Lagoon, all that was left were obstructed views. Of those, the view from the shot below was by far the best, and was actually a great compromise between cool foreground and watching the show.
Plus, I view Walter Cronkite as an American legend and hero, and seeing and--more importantly, actually--hearing this show with his narration as many times as possible this trip was pretty important to me. I took away keepers each of the three times we saw it (I'll give credit to Mr. Cronkite for that!), which is new for me. I know Mr. Cronkite won't be narrating this tag forever, so I only hope I can enjoy it as many times as possible while his narration is used.
Peace on Earth, Goodwill to Men by Tom Bricker (WDWFigment), on Flickr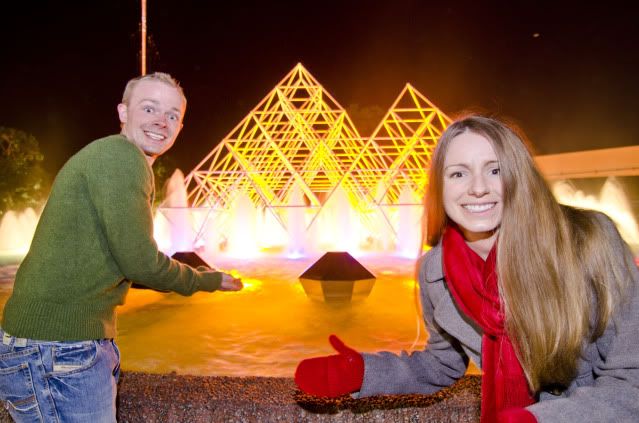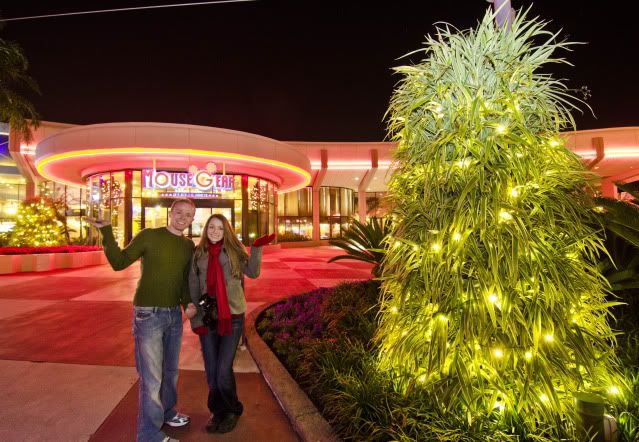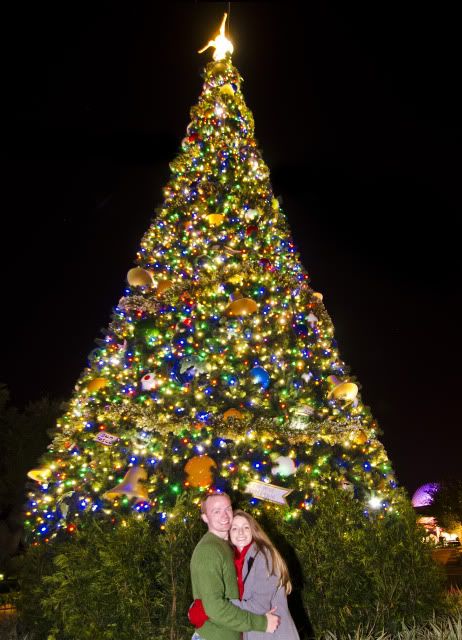 The rest of the morning and afternoon at DHS was pretty standard, with lunch at Pizza Planet (they got rid of the ranch dressing!). We got FPs for the headliners and hit most of our favorites. At one point, I wandered away from everyone else while taking pictures.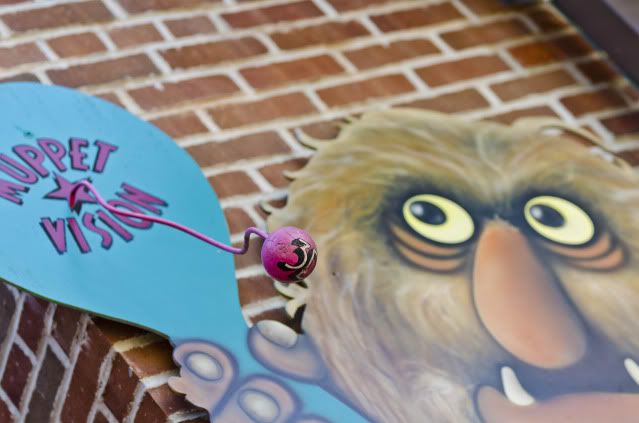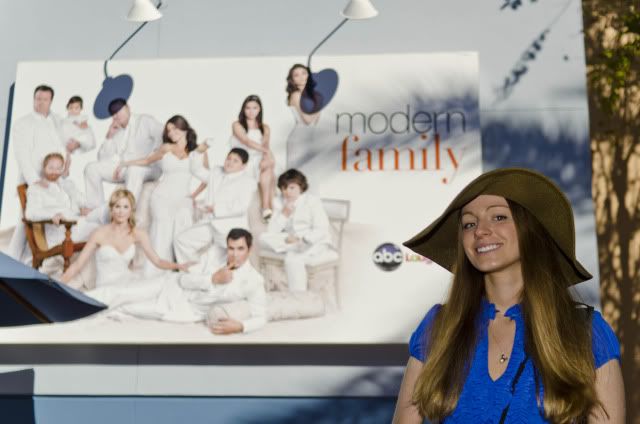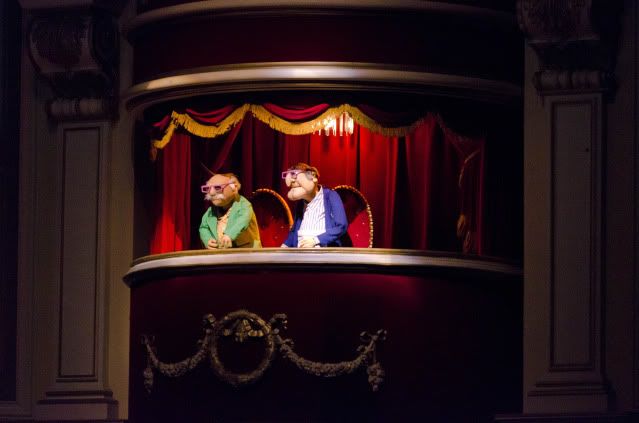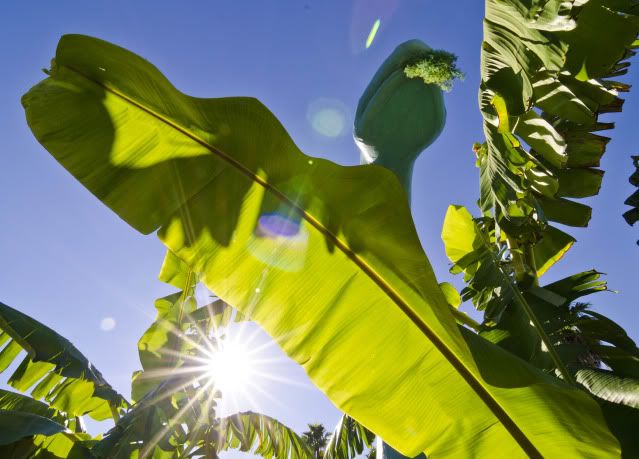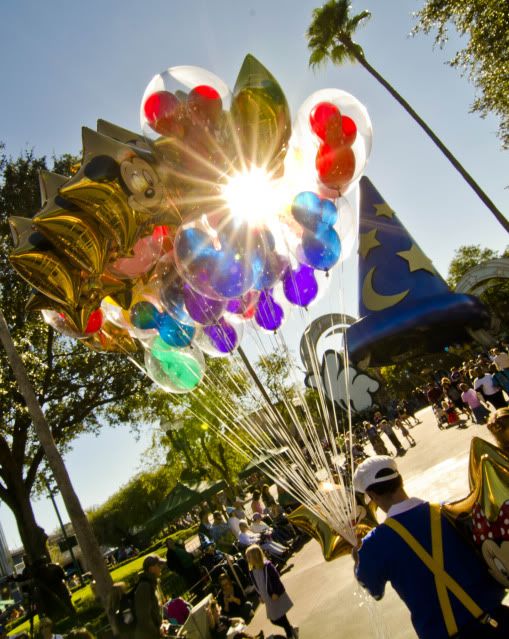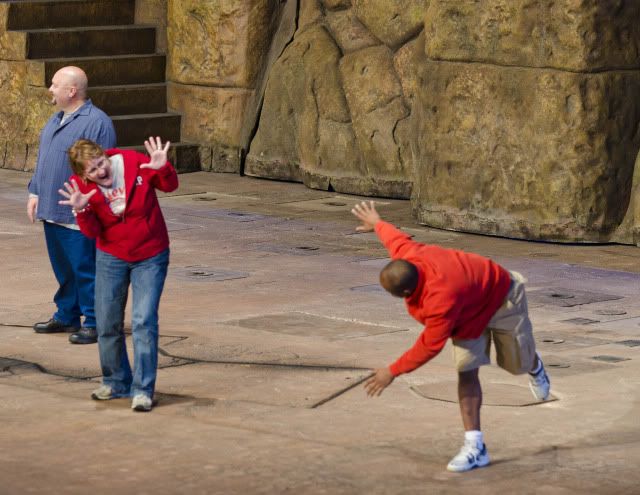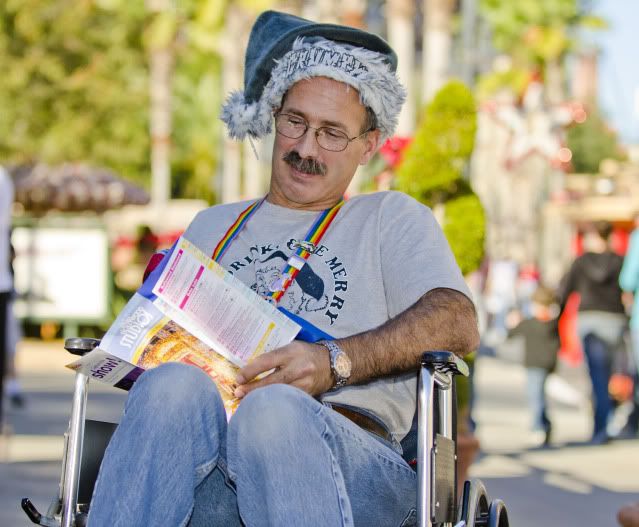 At 6:45 pm, it was time for us to break off from my parents and do another Reunion event put on by Mouse Fan Travel. I felt a little bad about this, as I know they would have enjoyed it, but Sarah and I got the last two tickets for the event, and two additional tickets never became available. My parents ended up getting to see the Osborne Lights and riding TSM to end the night, though, so I think they had fun, too.
I was able to enjoy some wonderful desserts AND photograph Fantasmic with the 70-200 f/2.8 and (more importantly) an unobstructed viewed. The event was already worth its $28 price tag. Yet, it was not over. After that, we were led backstage again to an area that looked like it was near Pixar Place.
!SAMTSIRHC YRREM by Tom Bricker (WDWFigment), on Flickr
It ended up being one of the most fun nights of the trip. Letting loose, so to speak, with other individuals down there for Reunion was a great time, and talking shop about all things Disney was great. Discussing the future of California Adventure or the viability of a River Country DVC is probably a more typical bar conversation, but as Disney geeks, I think we all had a good time.
not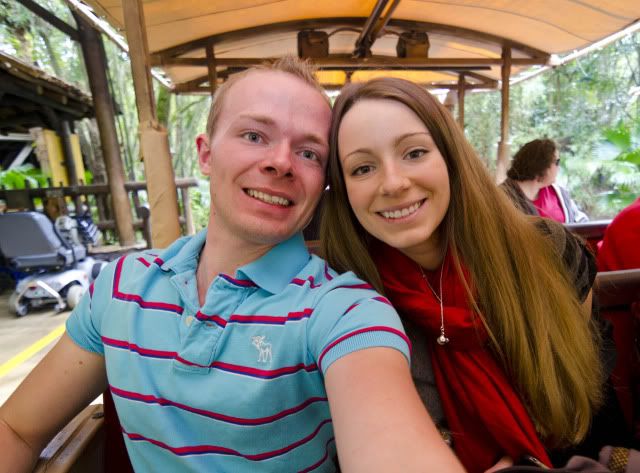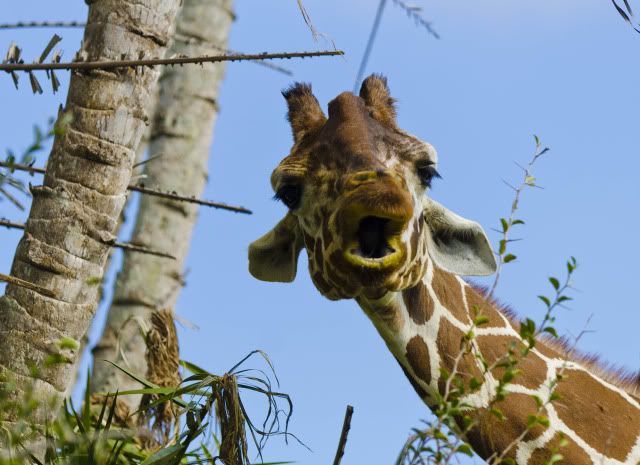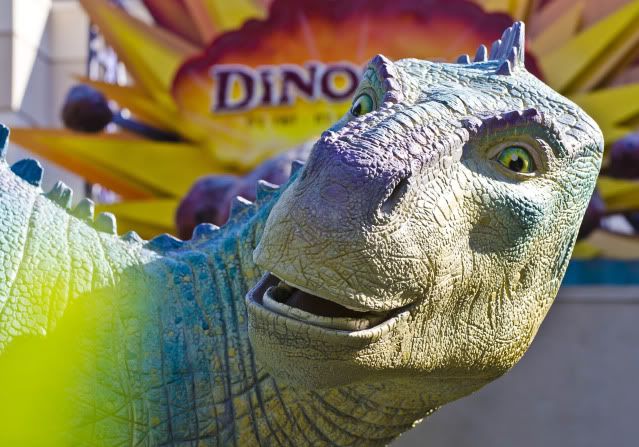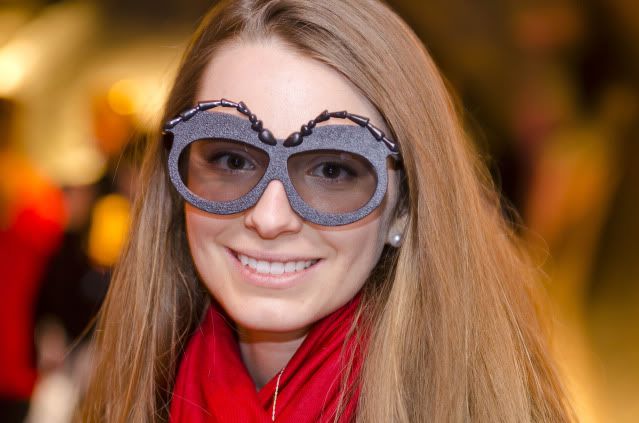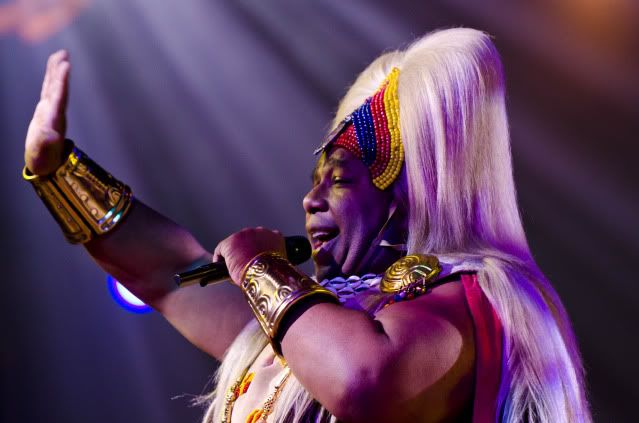 As always, we got our best character photos of the trip at DAK. For as much as I complain about this park, it does constantly deliver good character photo opportunities for us. Perhaps this is because it is substantively lacking elsewhere, so this entertainment is necessary.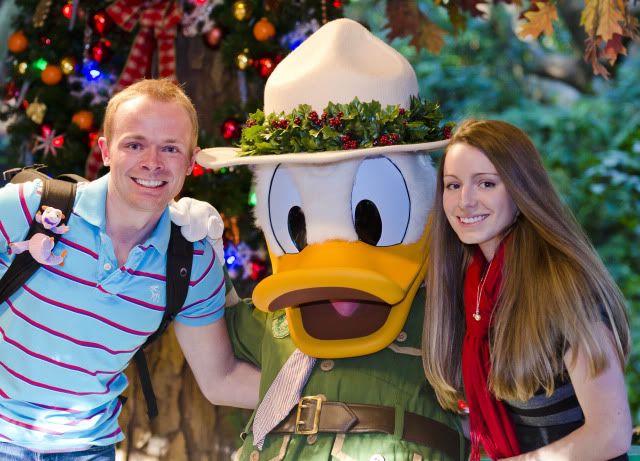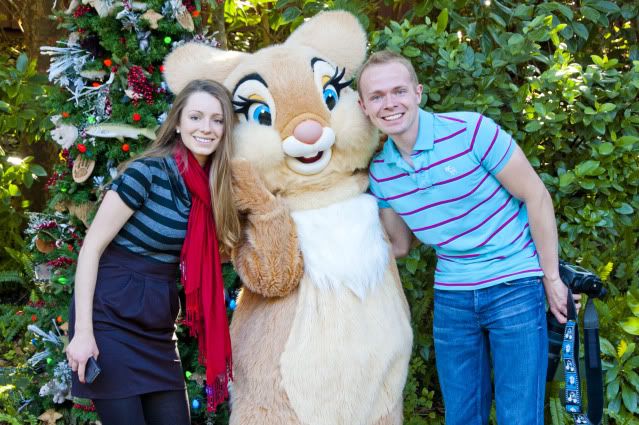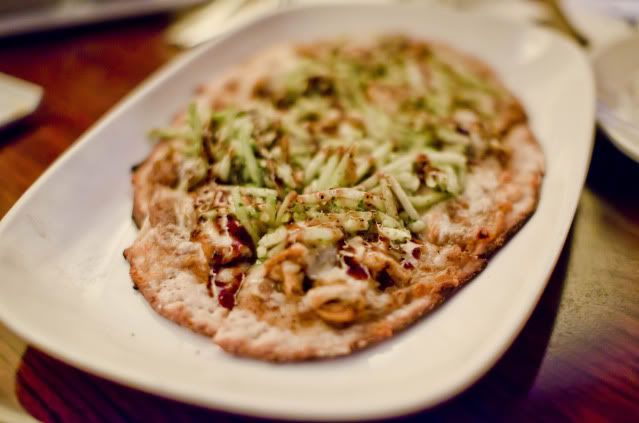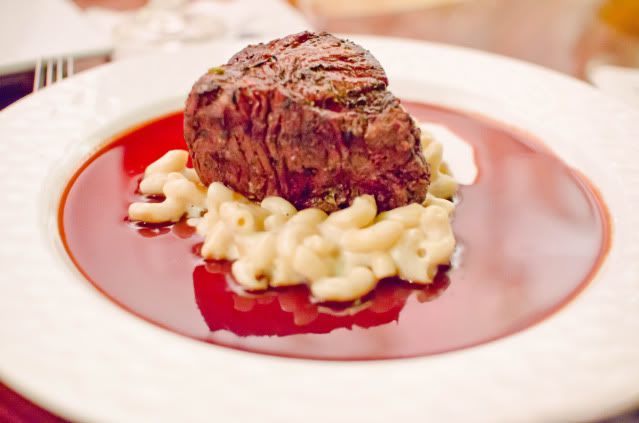 Nick told us that the candy-cane cheesecake was pretty popular, but he failed to mention that it was candy-cane AND eggnog cheesecake. Sarah and I split an order of it anyway. It was okay, tasting exactly like I imagined a melding of candy-cane and eggnog would. Interesting combination.
After that, we waddled our way to the Studios. Nick had to stop at home first, so I asked him to bring me a jacket or sweatshirt. It turned out that jeans and a polo would not be warm enough to 40 degree weather. While we waited for him, we hit Voyage of the Little Mermaid with my parents.
I then found Nick and Sarah, and as we wandered some more, a sweatshirt at
Youse Guys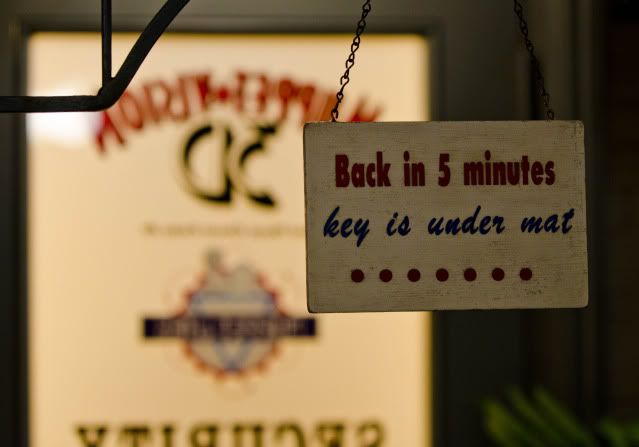 We spent the rest of the night doing attraction and taking pictures before calling it a night. We again had to walk from the Poly (we would every night except the last night at Shades of Green, so assume this from here out), which was even less fun than the previous night, as no one was arrested this time.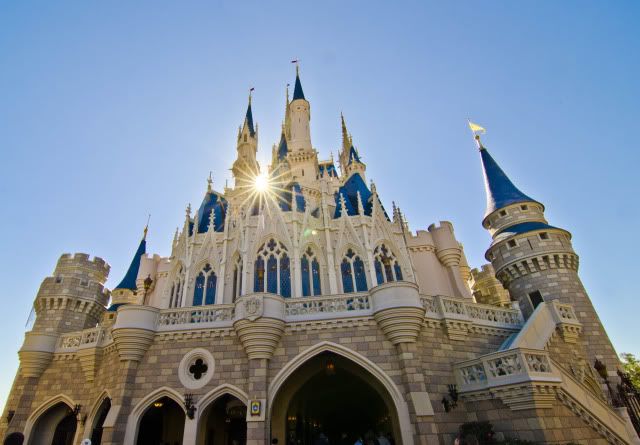 Their presentation lasted two hours, and each moment of it had me on the edge of my seat. It was definitely one of the highlights of the trip. As we left Segway Central (where the event was held) and Innoventions in general, we found we were locked in the building! After much searching, we finally asked a Mousekeeping CM how to get out. He simply pulled the automatic doors a tad, and they opened. We probably should have figured that out on our own, instead of just walking towards them like chumps and expecting something to happen.
We actually had so much fun the night of Kimonos that when Henry sent me a message saying that he and UK Tom were going to be hanging out at the Polynesian that evening--an evening that was already shaping up to be the coldest of the trip--we opted against heading over to the Magic Kingdom after Epcot. This was a tough decision, as it meant missing one of two opportunities on the trip to see the Main Street Electrical Parade. The allure of the Polynesian is strong, though, so we decided to take the warmth of the tropics over playing in the Magic Kingdom. Like Kimonos, it would amount to being a nice change of pace.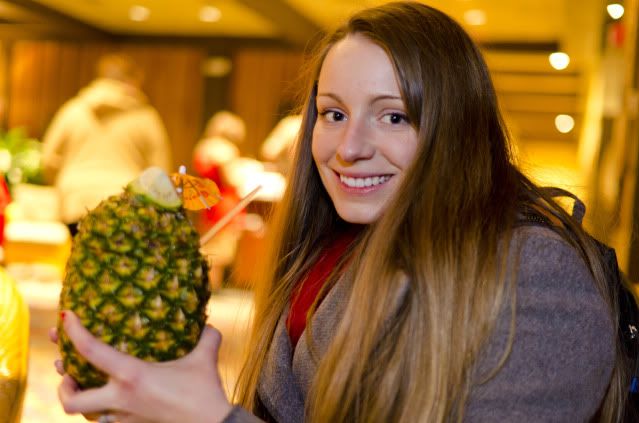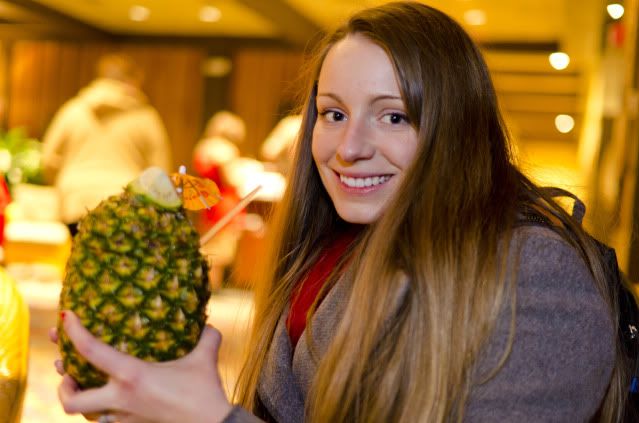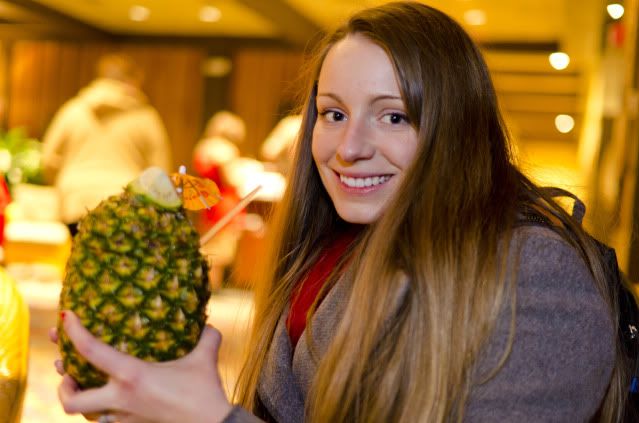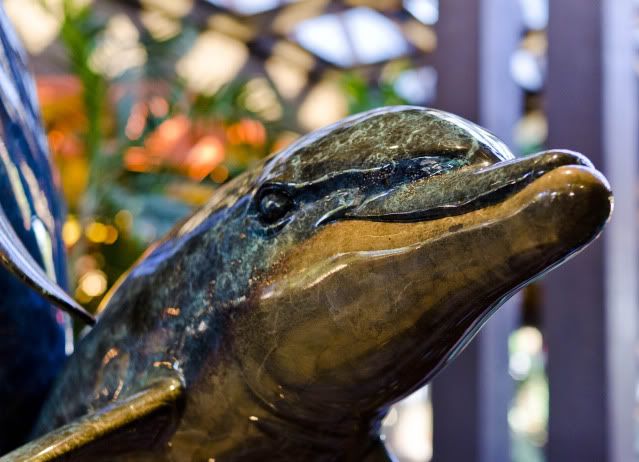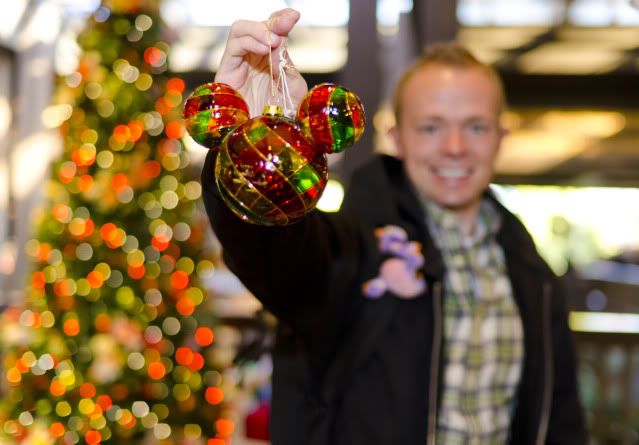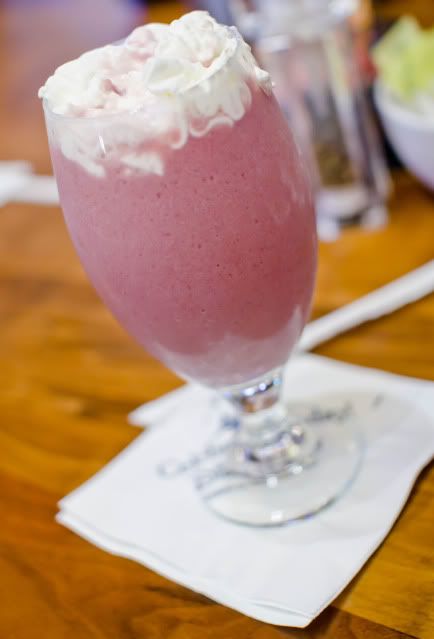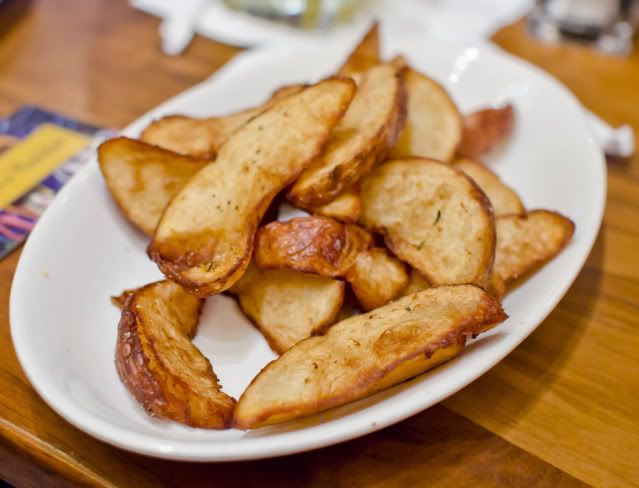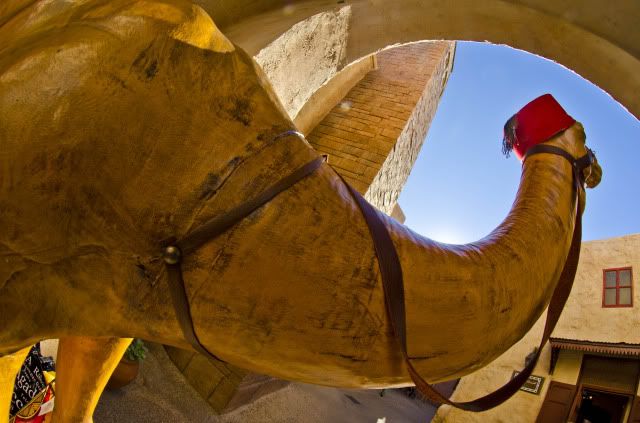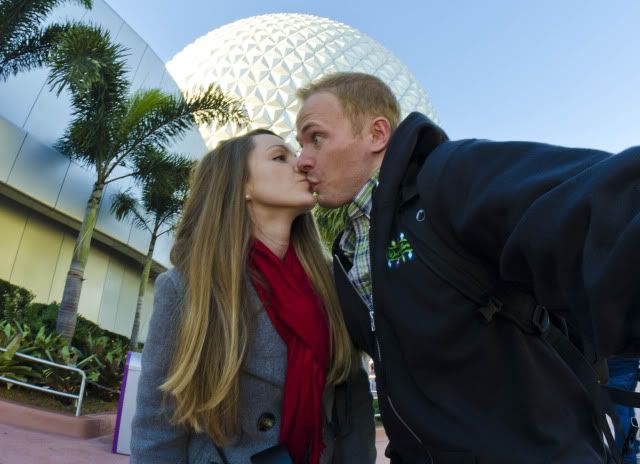 Shortly before our Via Napoli ADR, we headed over to Italy. Via Napoli was packed! Most of the people, it appeared, were walkups being turned away after pleading for availability for a few minutes. If there is no availability for a given restaurant, I wish Disney would put out a sign, or have a separate check-in for guests with ADRs. We waited in line for roughly 10 minutes to check-in, and I believe only one other party checked-in before us in the line.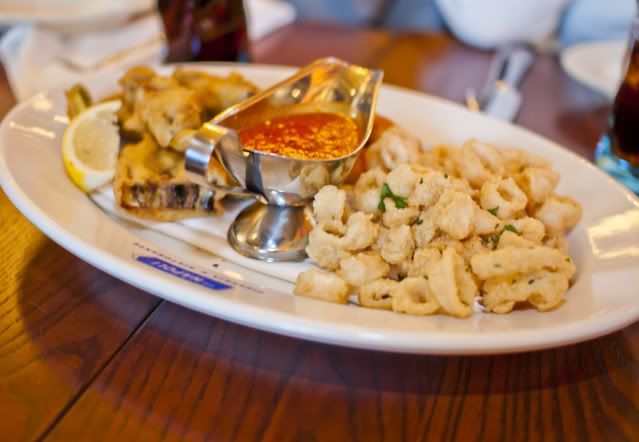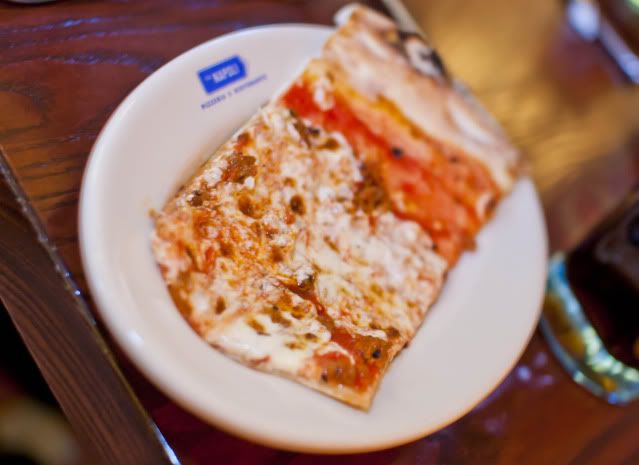 EPCOT Center - White Christmas by Tom Bricker (WDWFigment), on Flickr