Hi everyone,
I know trip reports don't get much attention in this forum, but since a few of you enjoyed my last one, I figured I'd throw together one for ya =)
This time I visited Blizzard Beach/Epcot/Magic Kingdom/DHS/IOA/USO from May 20th-23rd. (I tried to hit up AK, but the lines were nuts, so I decided to cut my losses and vamoose)
This report is really a random mix of things, but has an emphasis on Face Characters, including Star Wars Weekends ones. This photos in this report, unlike my previous reports, were shot using my Ipod Touch, as it allowed for quick shooting (and quick videos) and was easier for the types of photos I wanted to take =D
Enjoy!
Day 1, Blizzard Beach
Duckies trying to stay cool and hydrated! (Photo and video!)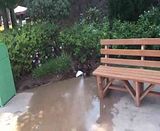 Day 2, USO/IOA
Lunch at the Hogs Head (Nasty Sheppard's Pie, cute duckies! Remind me to not eat here again...)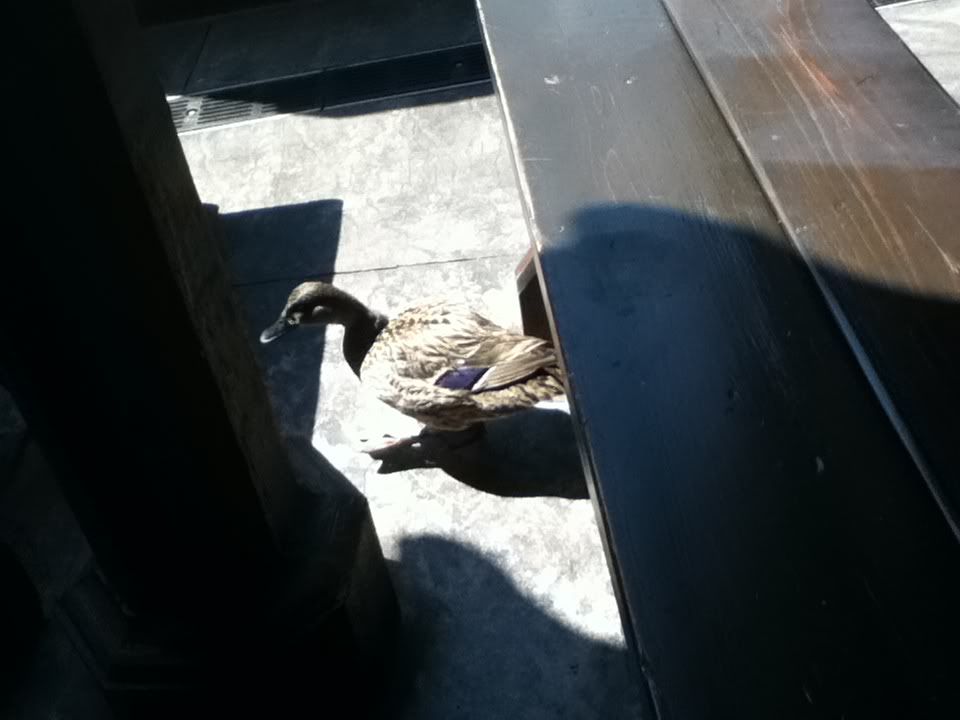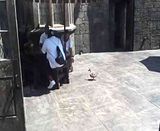 Off to Forbidden Journey!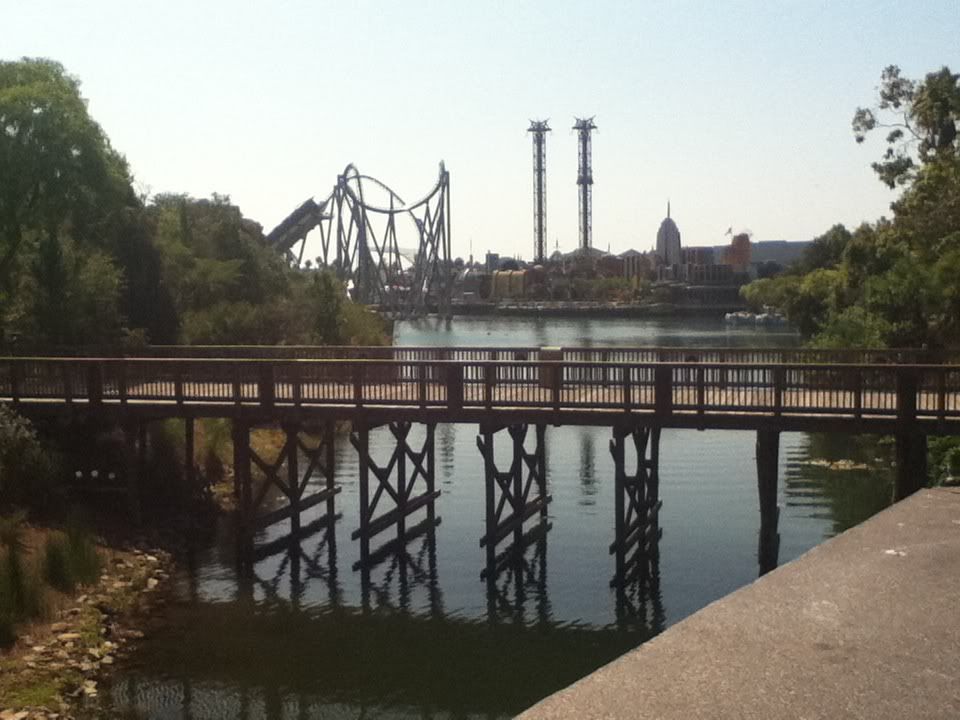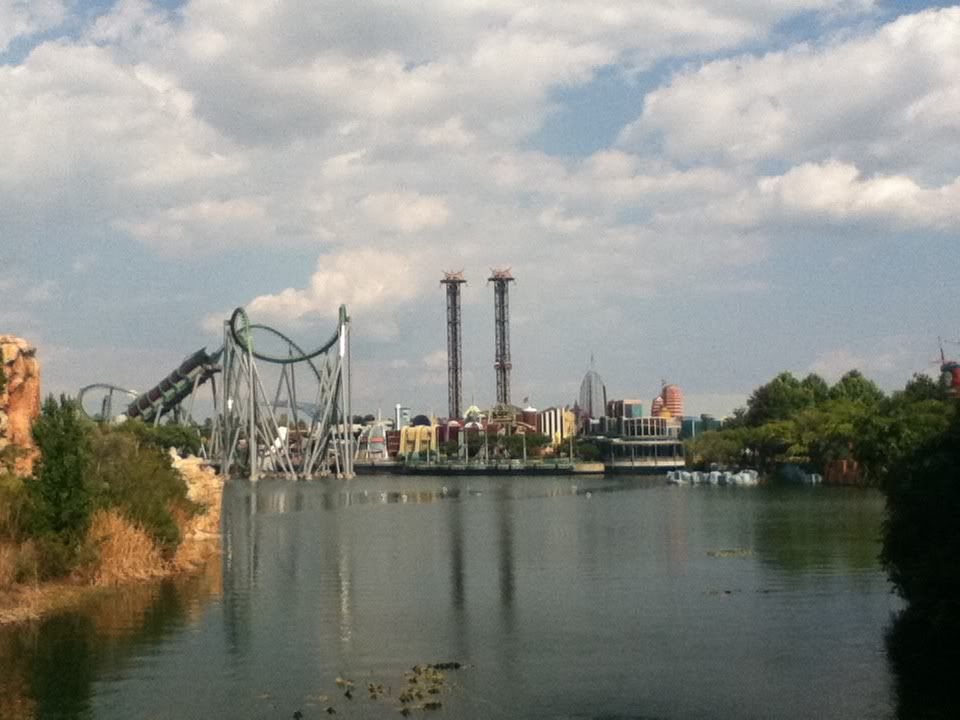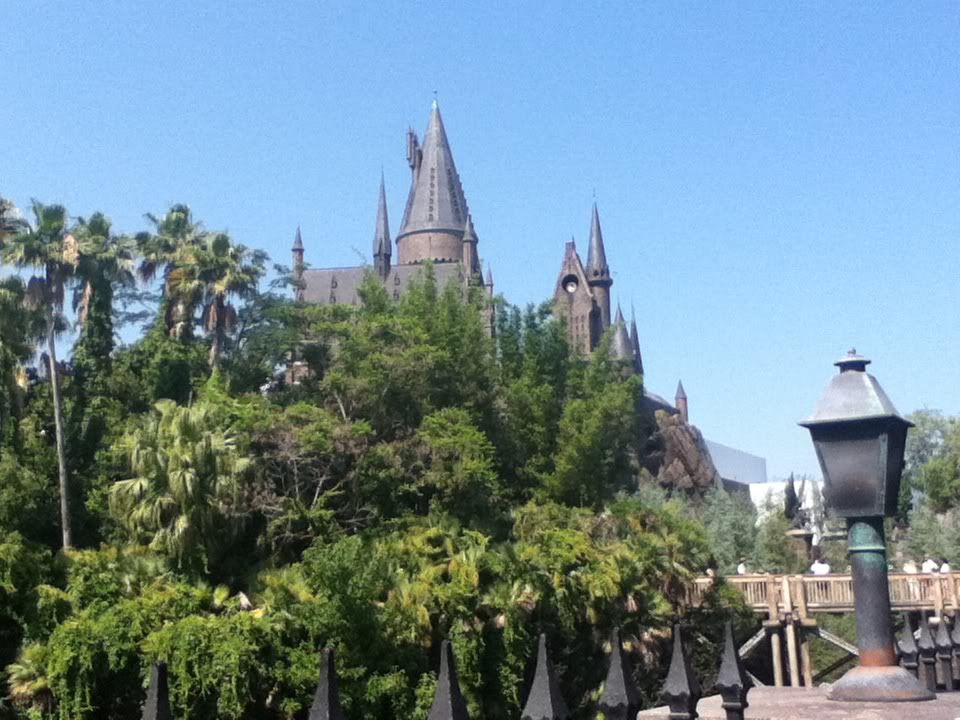 Captain America and Cyclops (Great costumes, but people are really going to get confused when the new Cap movie comes out...)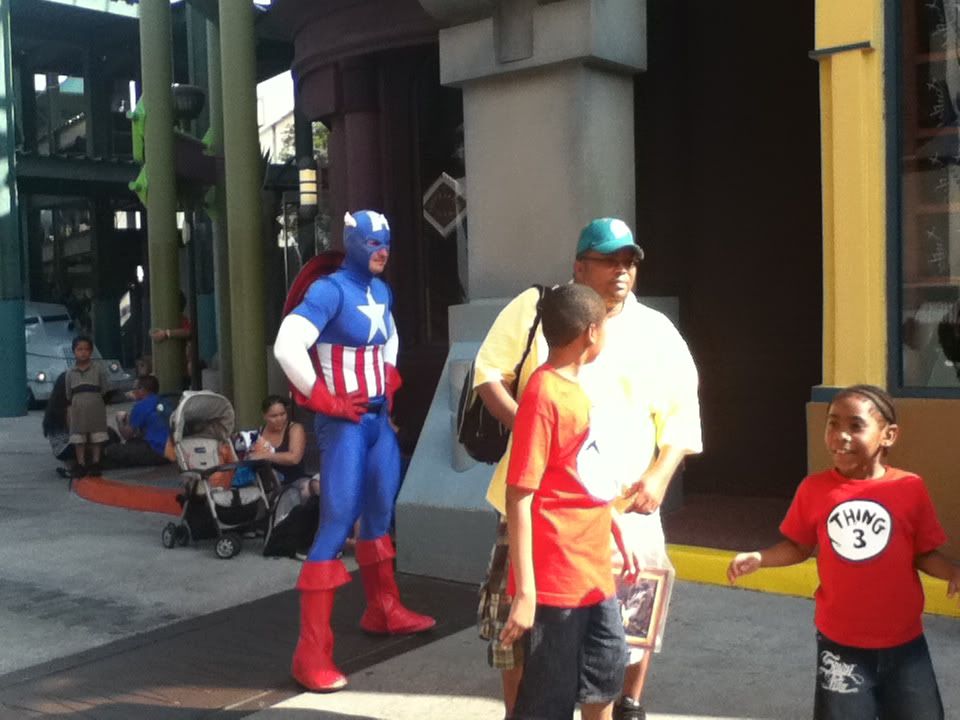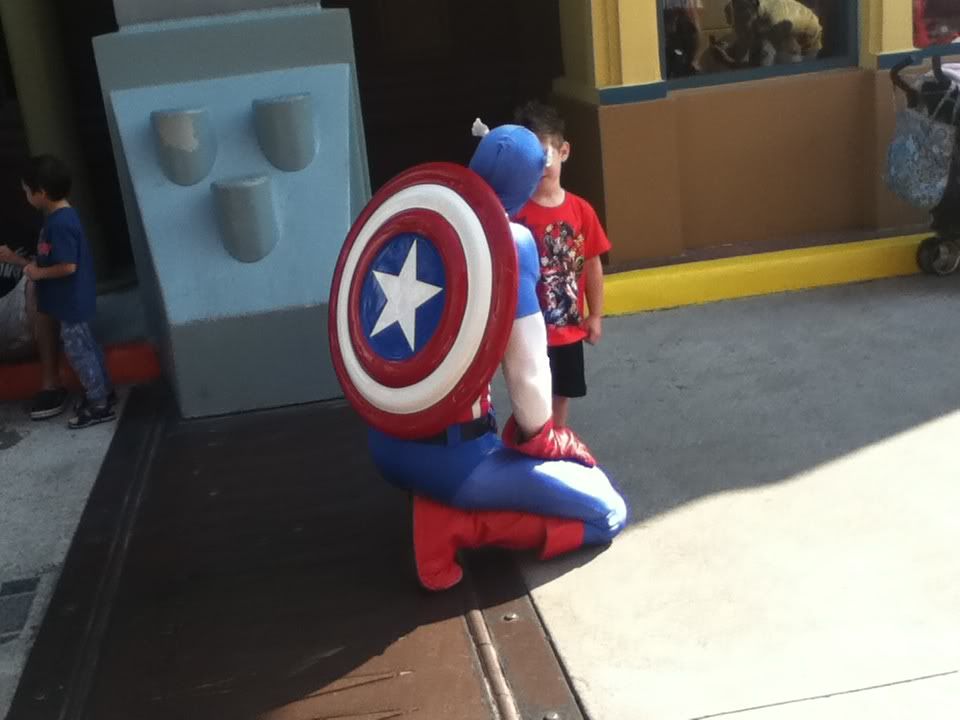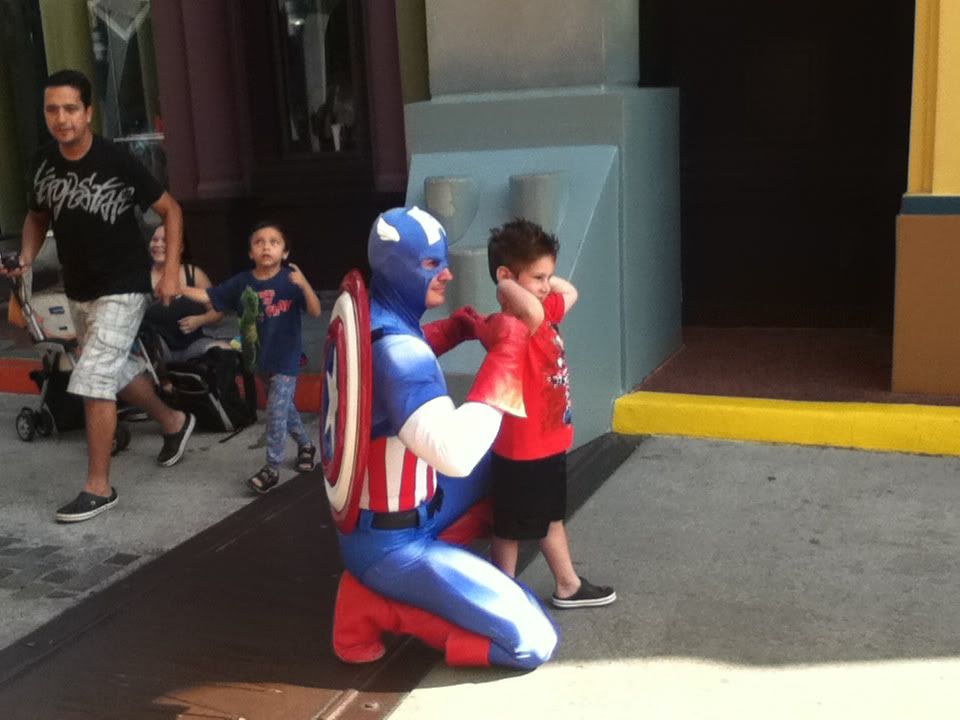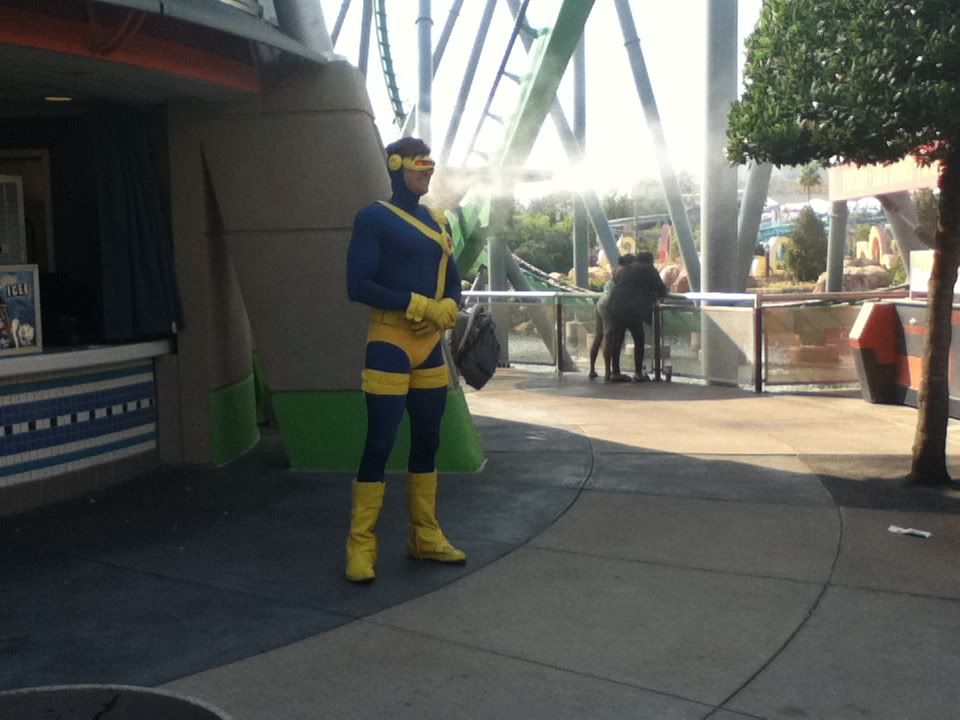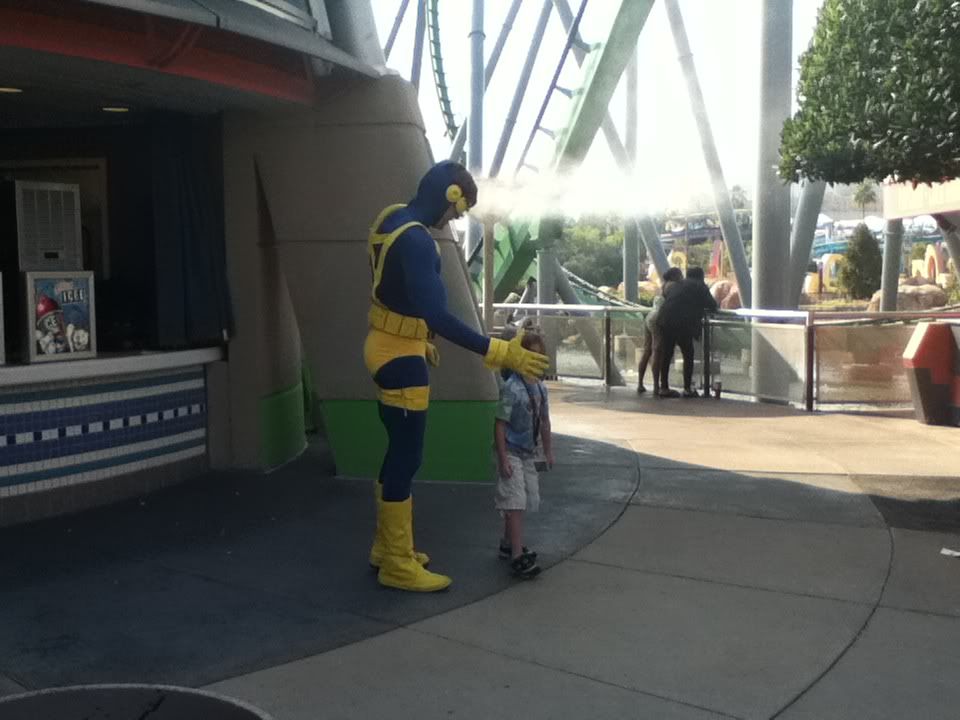 Time for USO!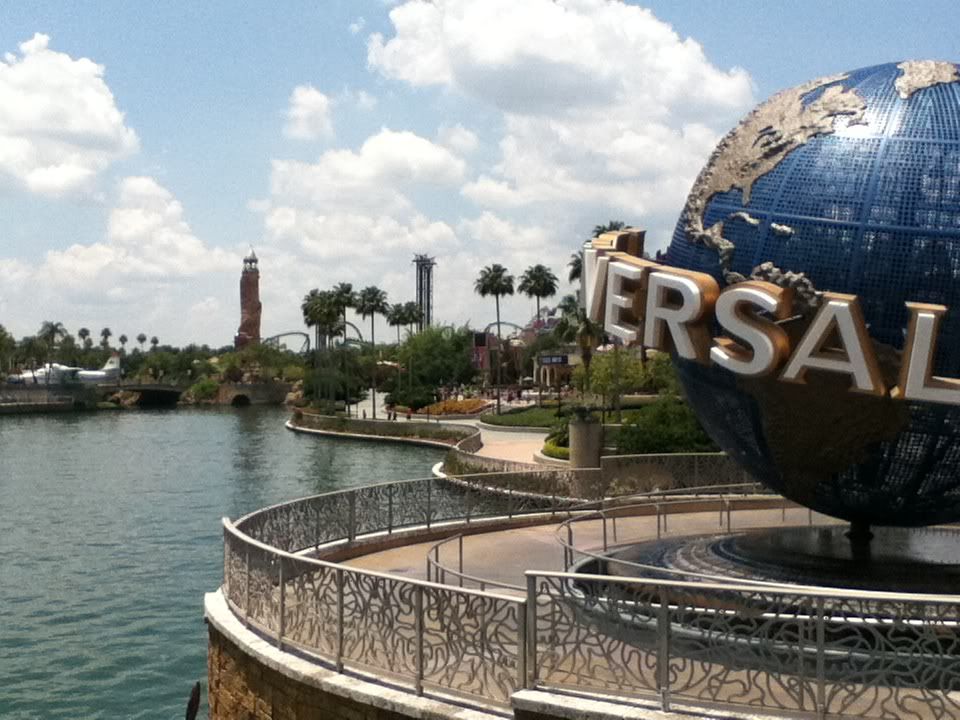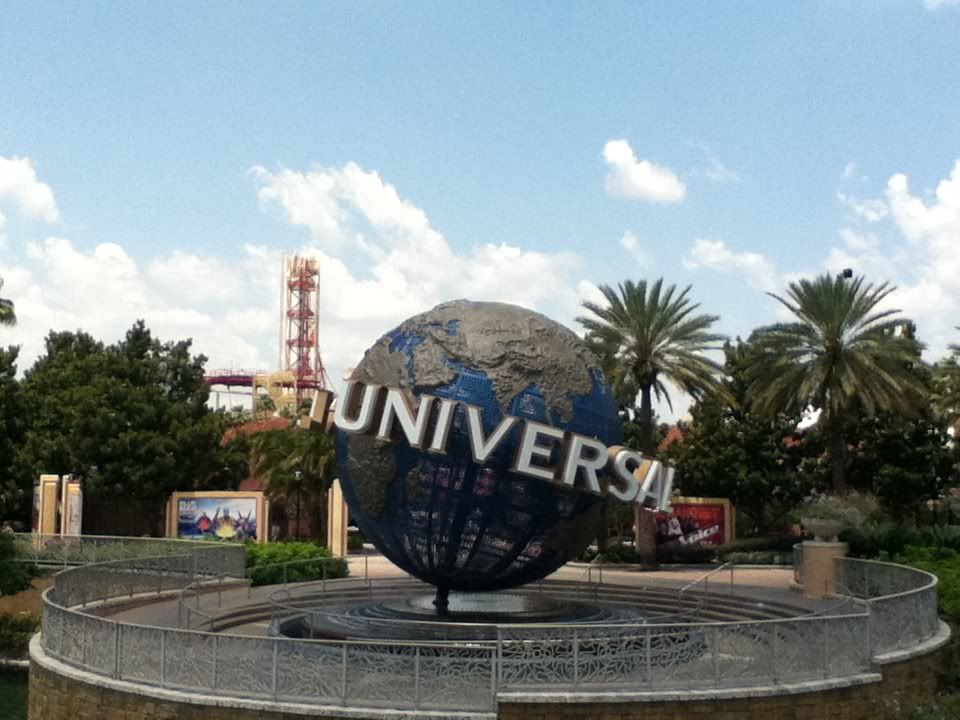 1.21 Jiggawats! (Never seen this Doc actor before, he seems a little young for the part though, or maybe just not great casting /shrug)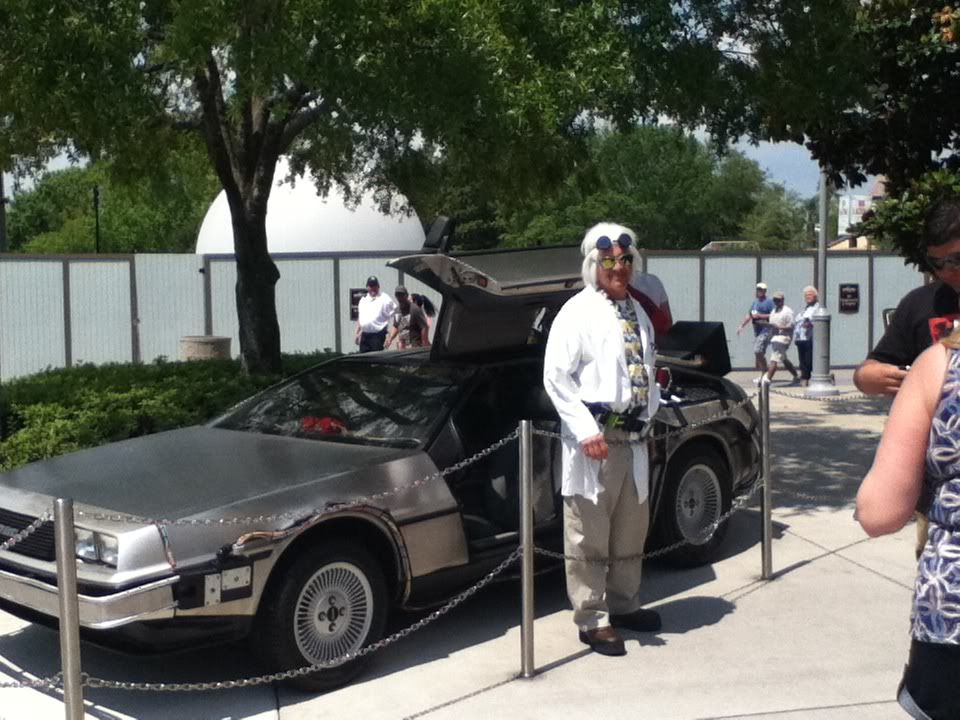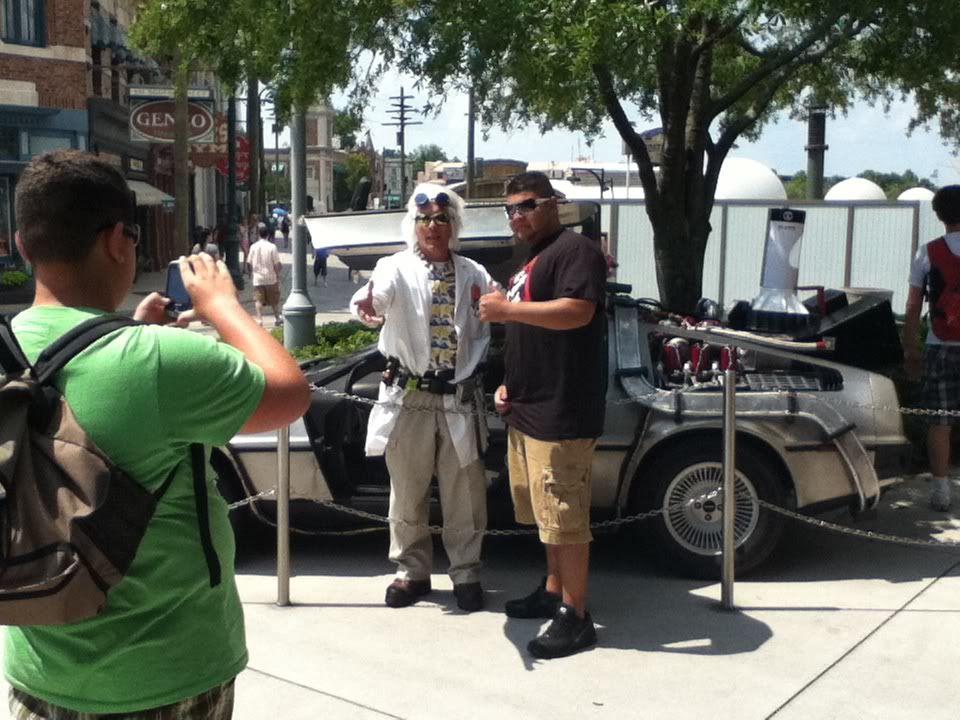 Day 3, DHS for Star Wars Weekends and Star Tours and The Magic Kingdom
Outside the park entrance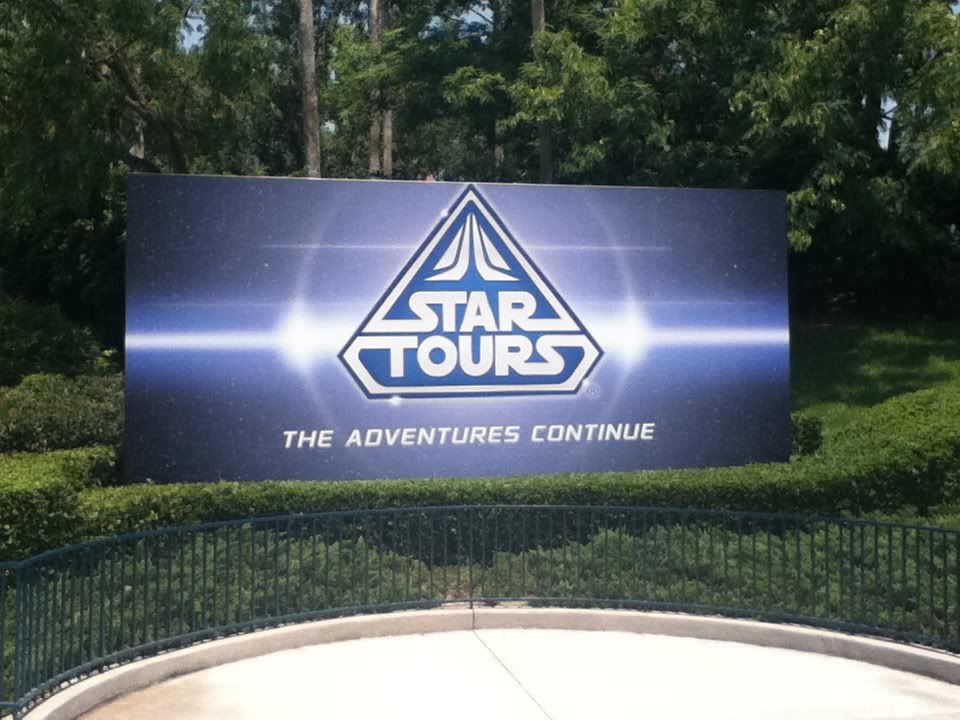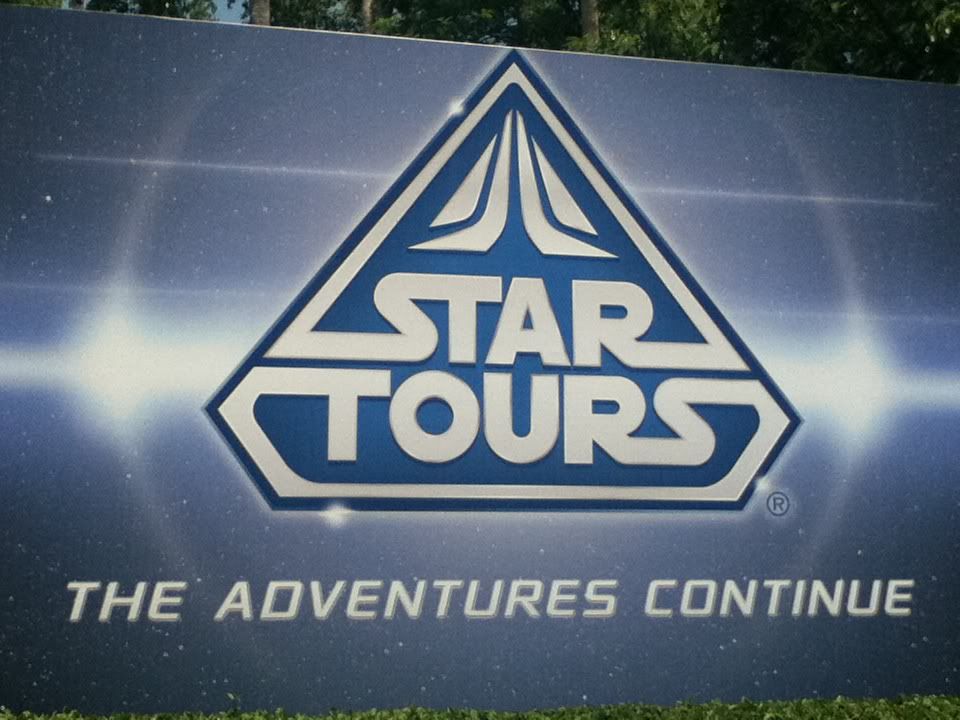 Stormtroopers at the park entrance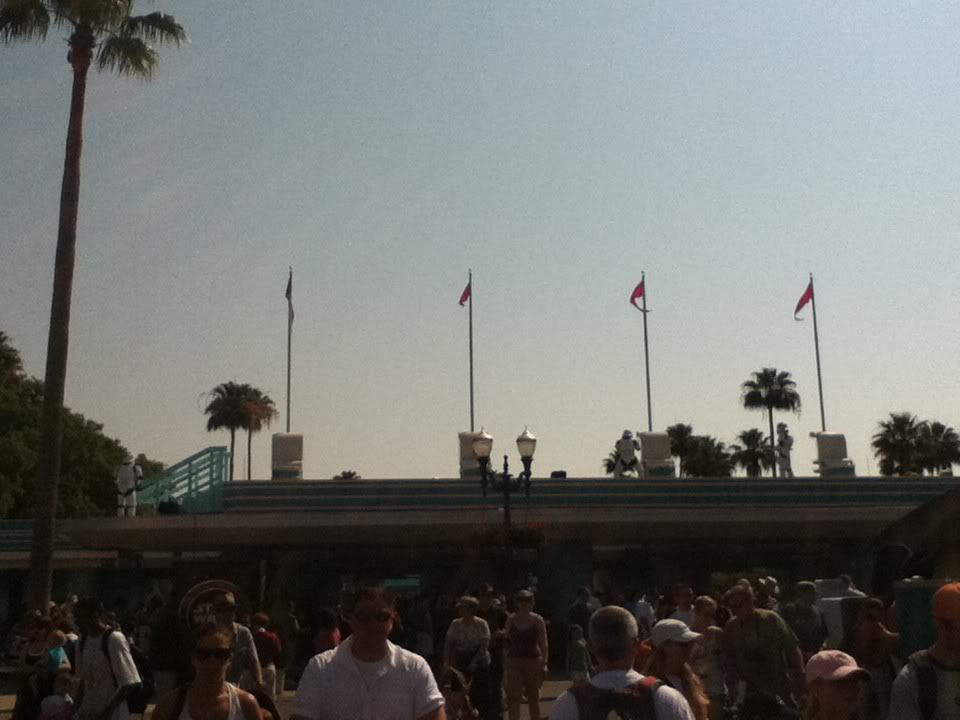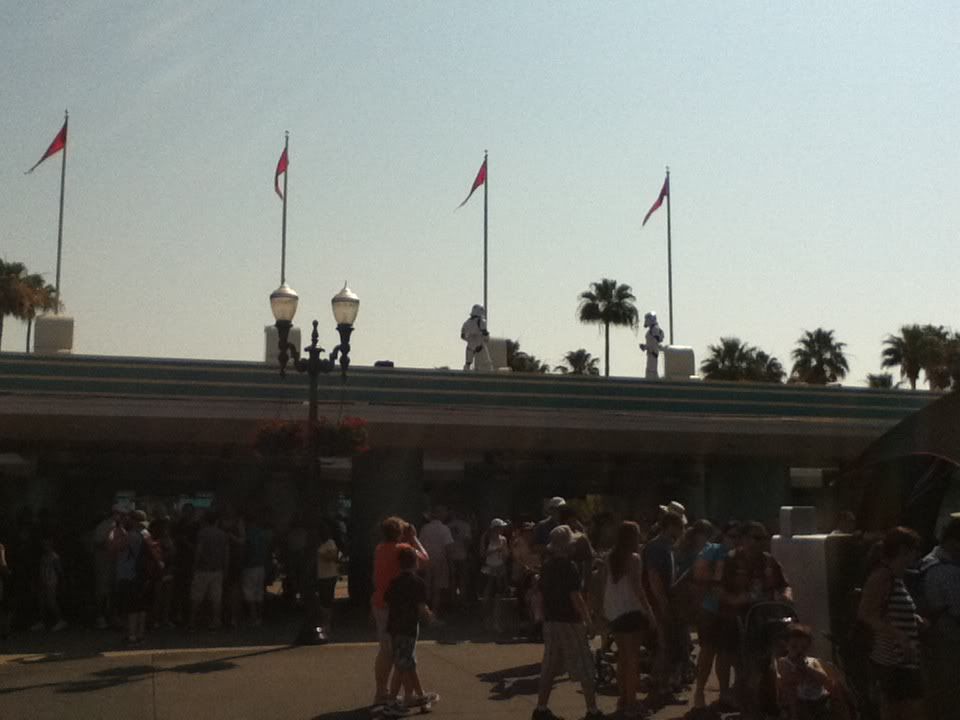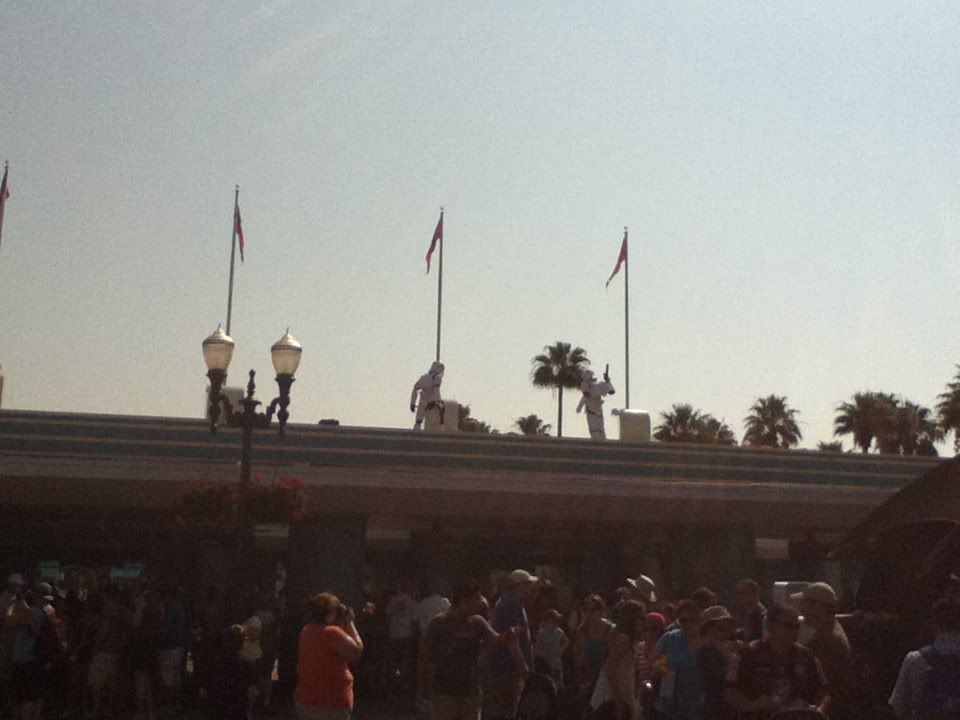 Star Tours! Only a 15 minute wait for the standby queue at park opening. Picked up a FP and then rode through 2-3 times before heading to lunch as I had to make good time to be in line for the Behind the Force panel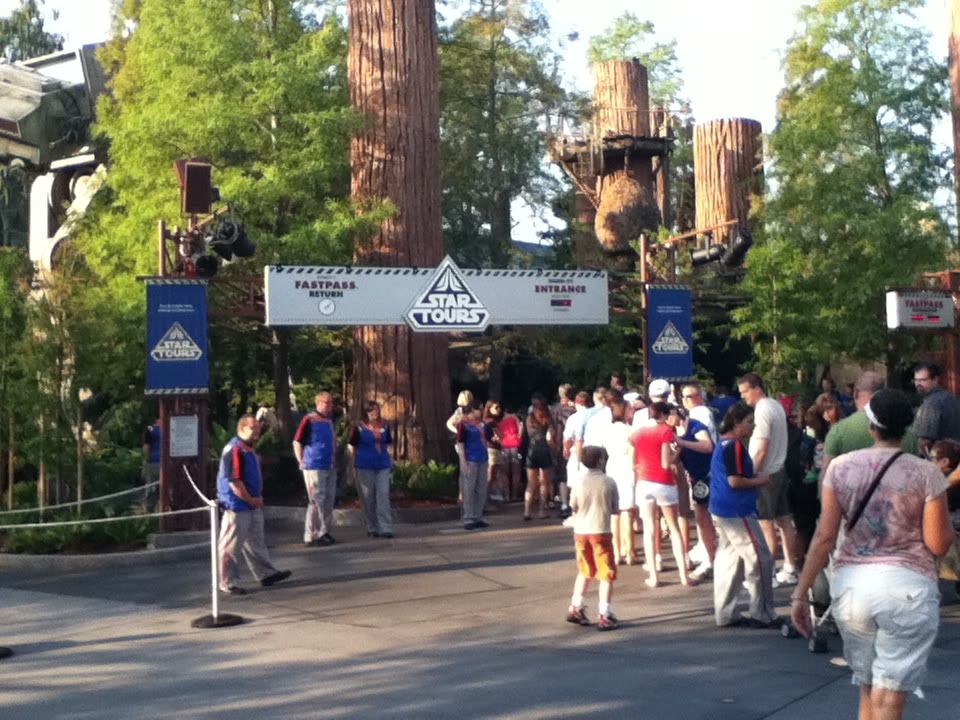 Face Characters! Boba Fett!
Vader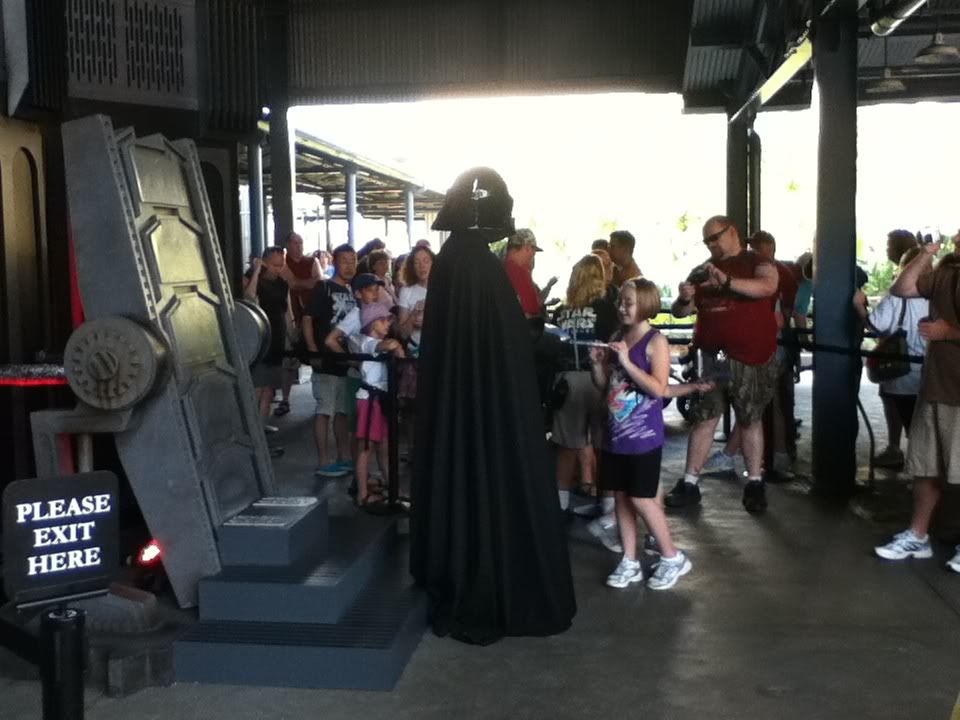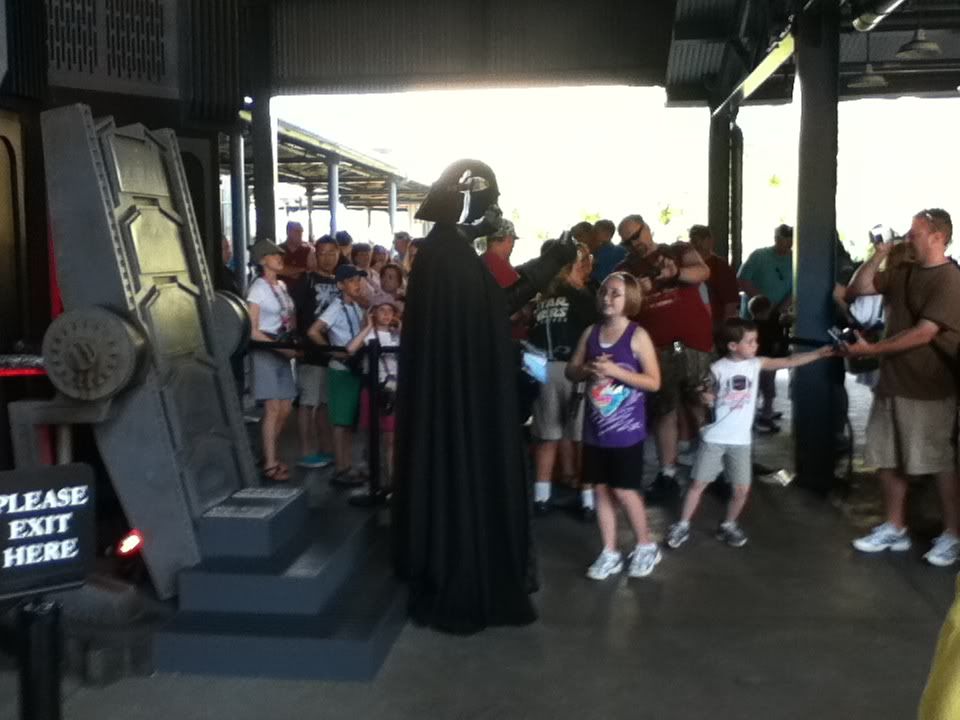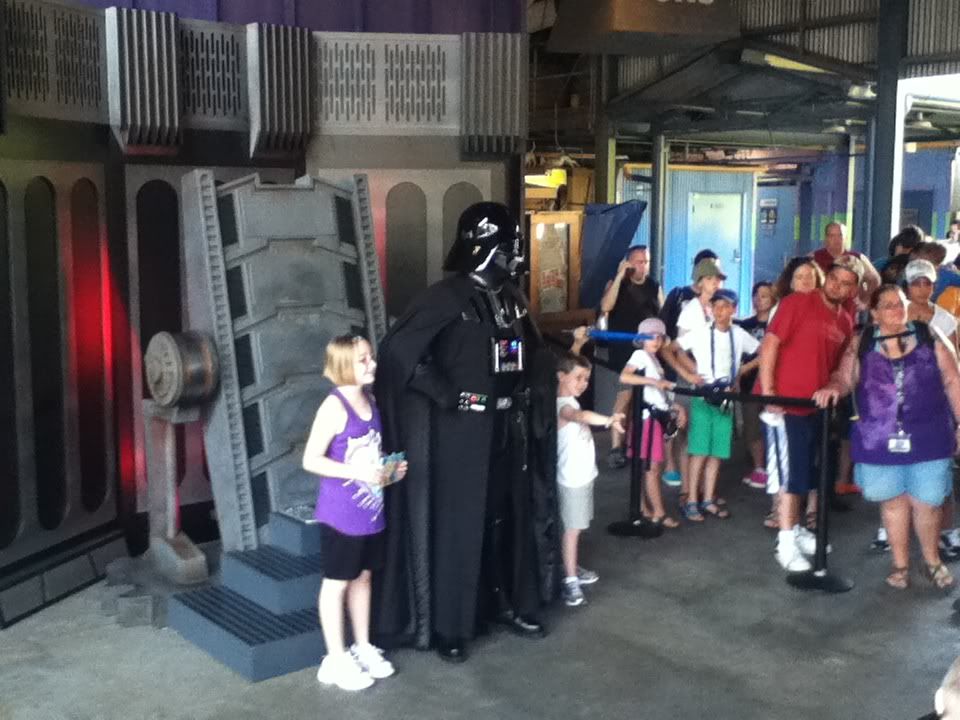 Anakin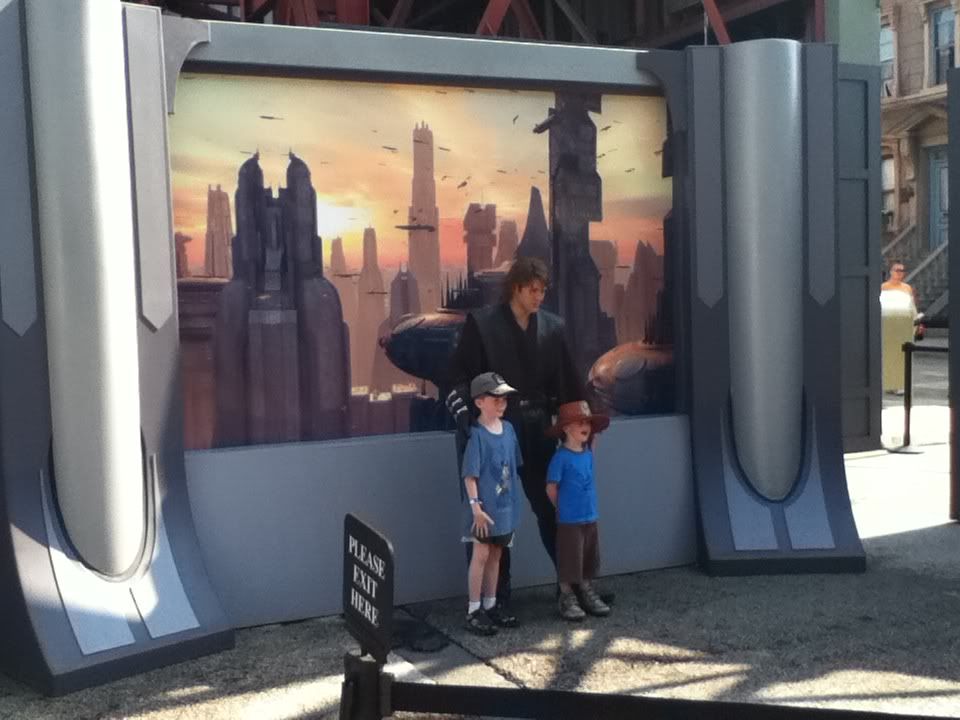 Rex?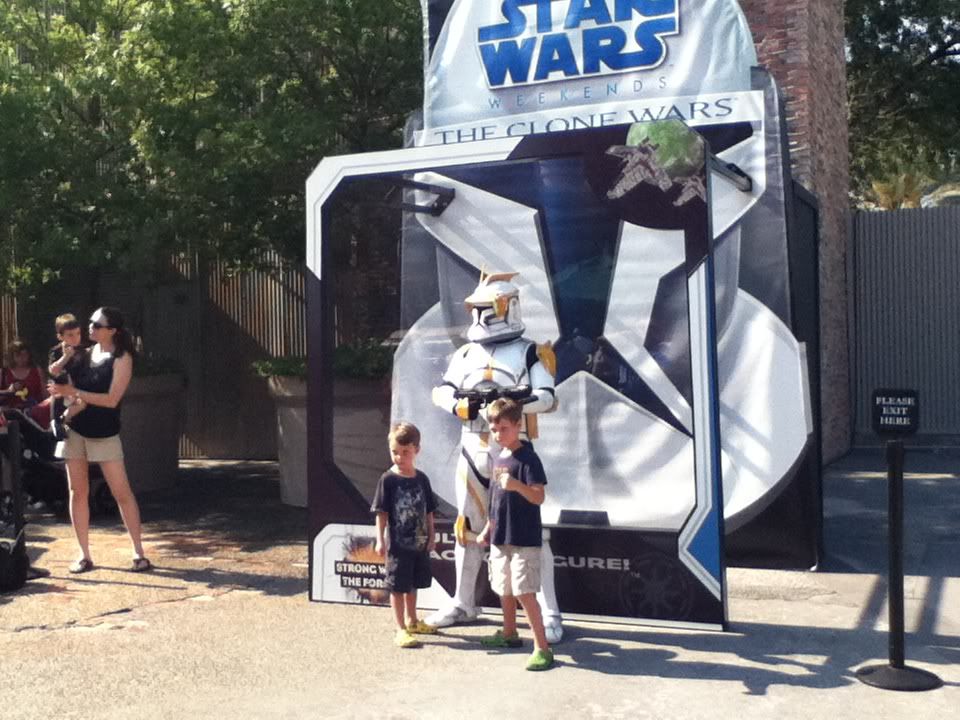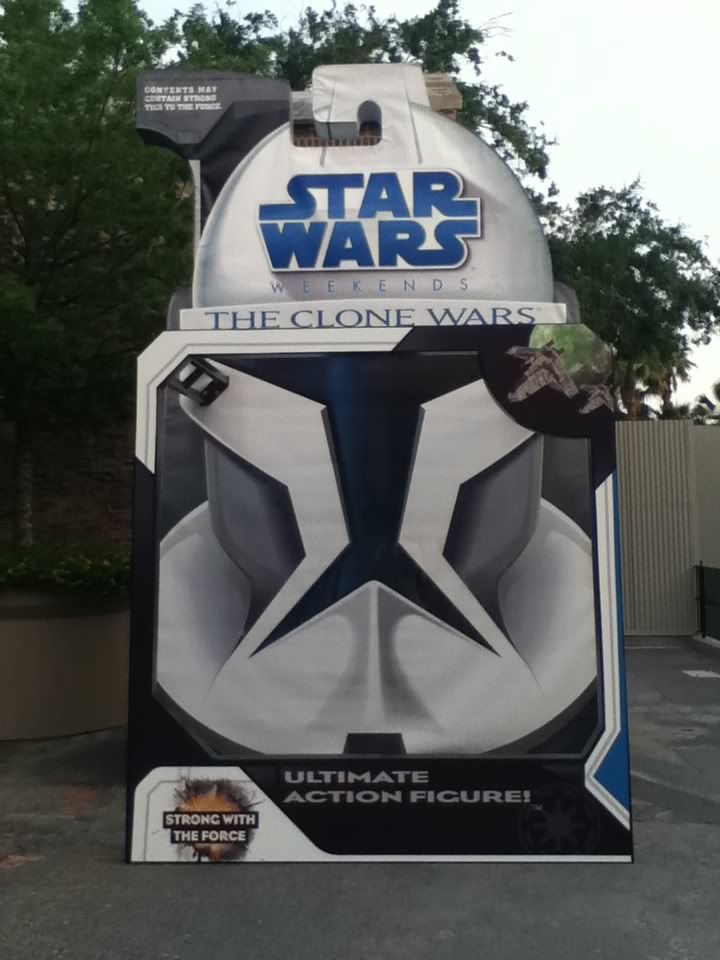 In line for Behind the Force (In the Muppet extended queue...at least it's being used for something, lol)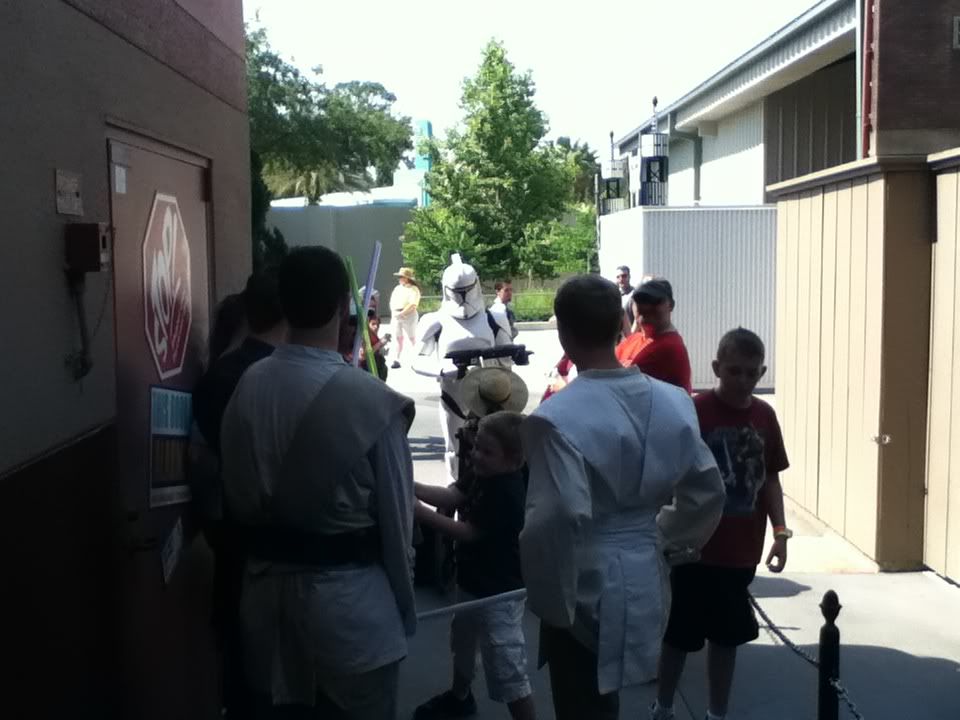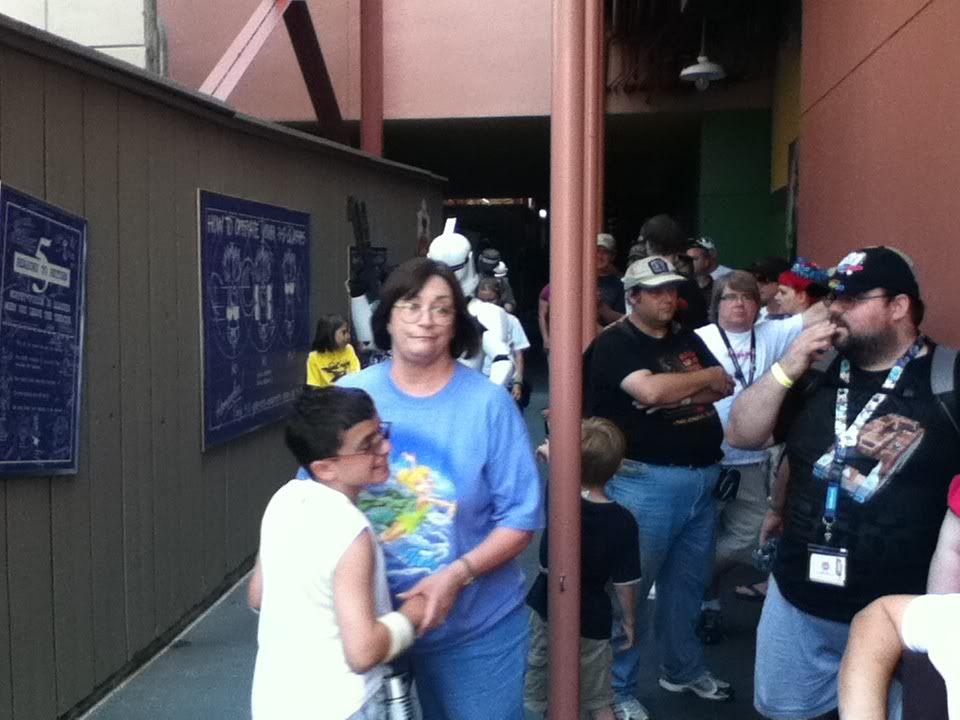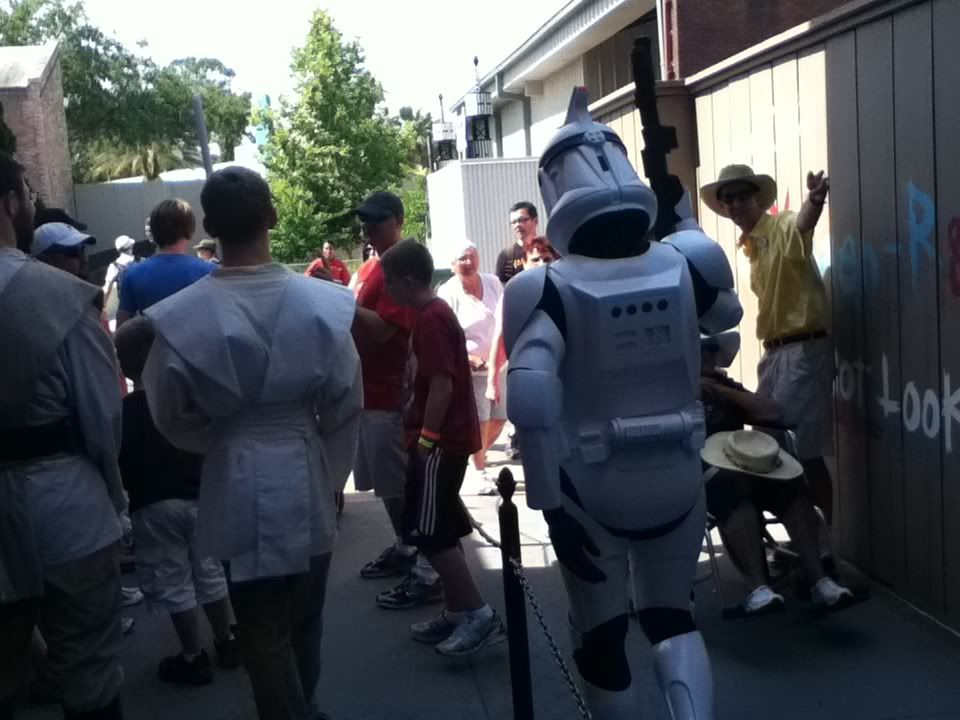 Inside the theatre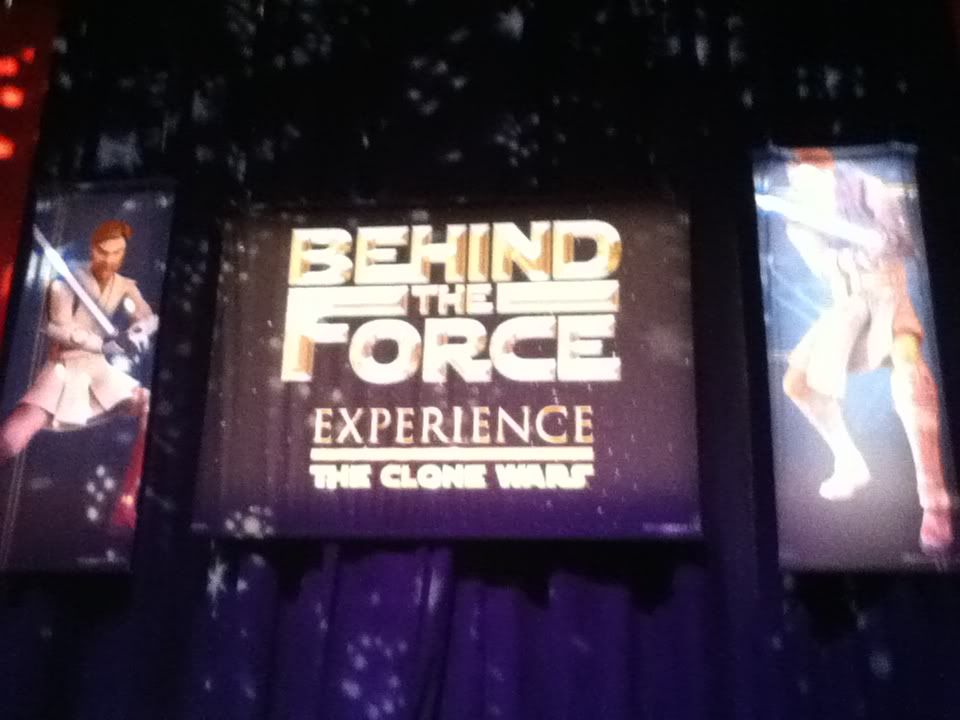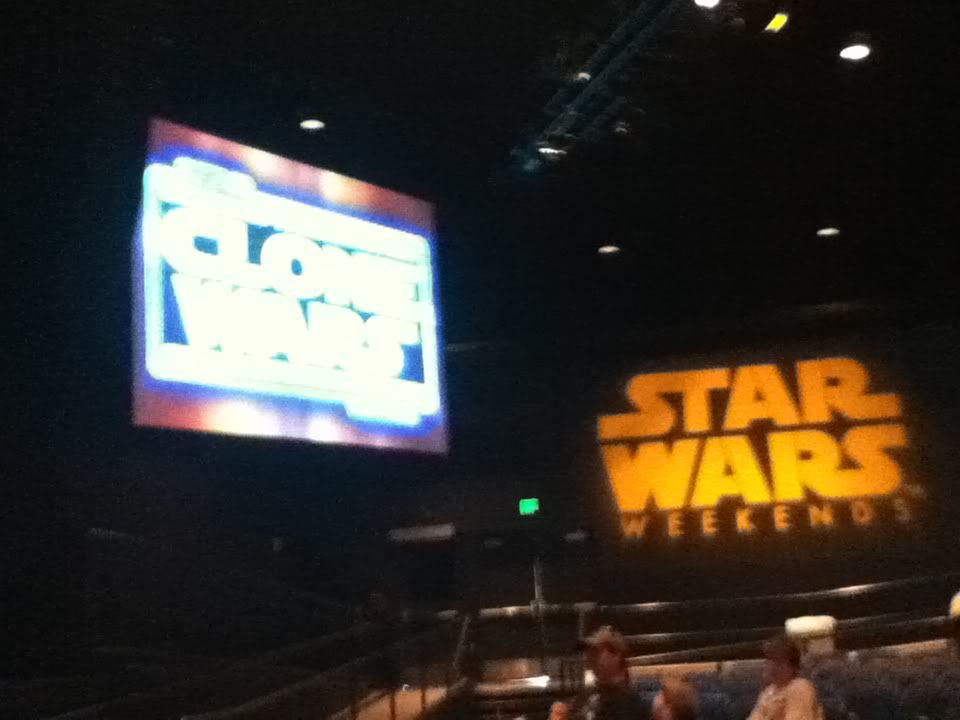 Over to the Magic Kingdom (Didn't get many shots, was here later in the day as the park was open till 3am for EMH)
If only these were taken with my Canon, they would have looked amazing...ah well...they still came out pretty good!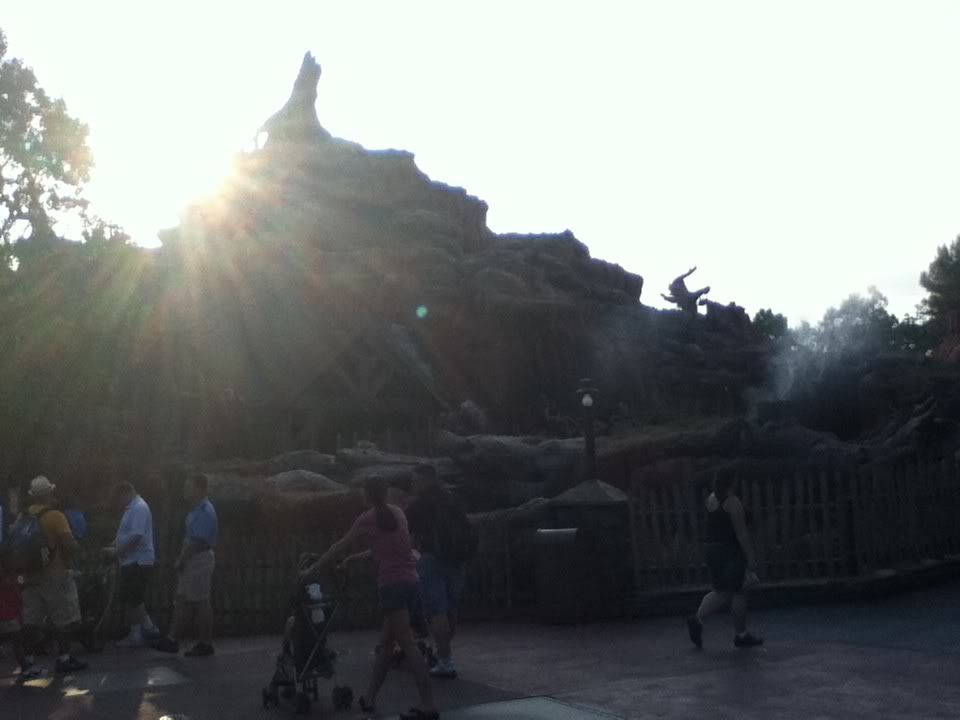 Last time seeing this sign...

Day 4, Epcot + DHS EMH until 1am
Entrance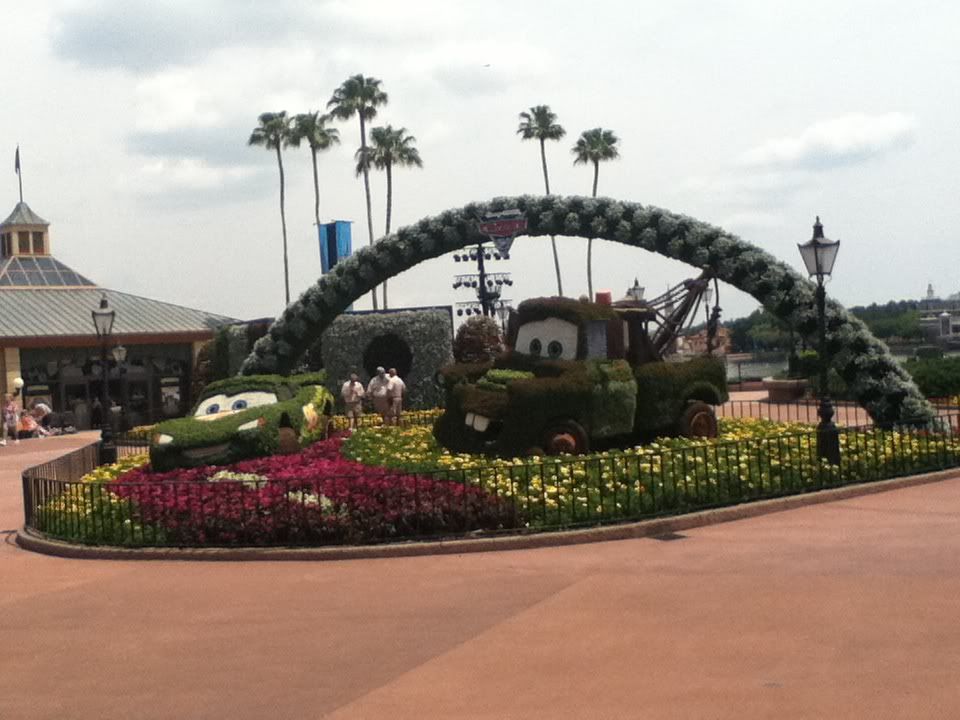 Some of the newer items in the Disney Gallery =D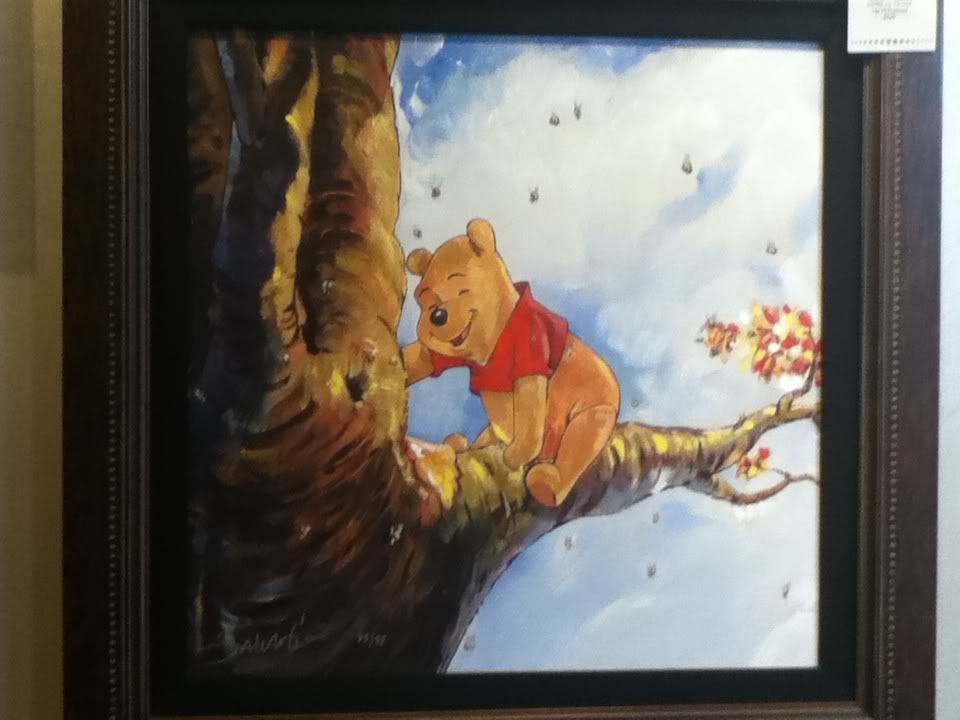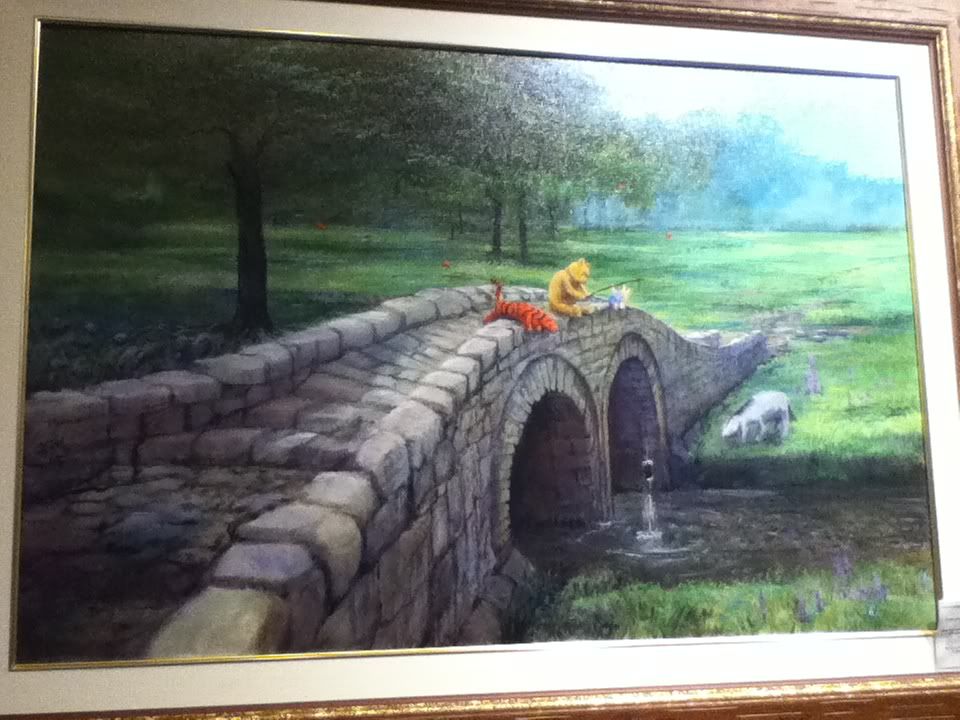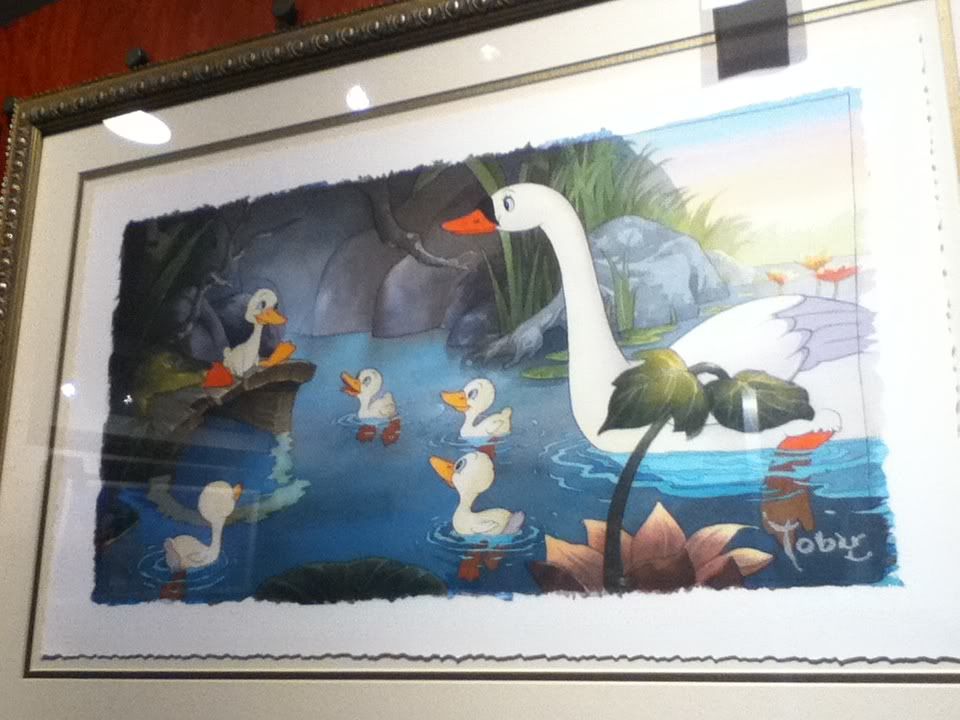 Will never see this again sadly... =(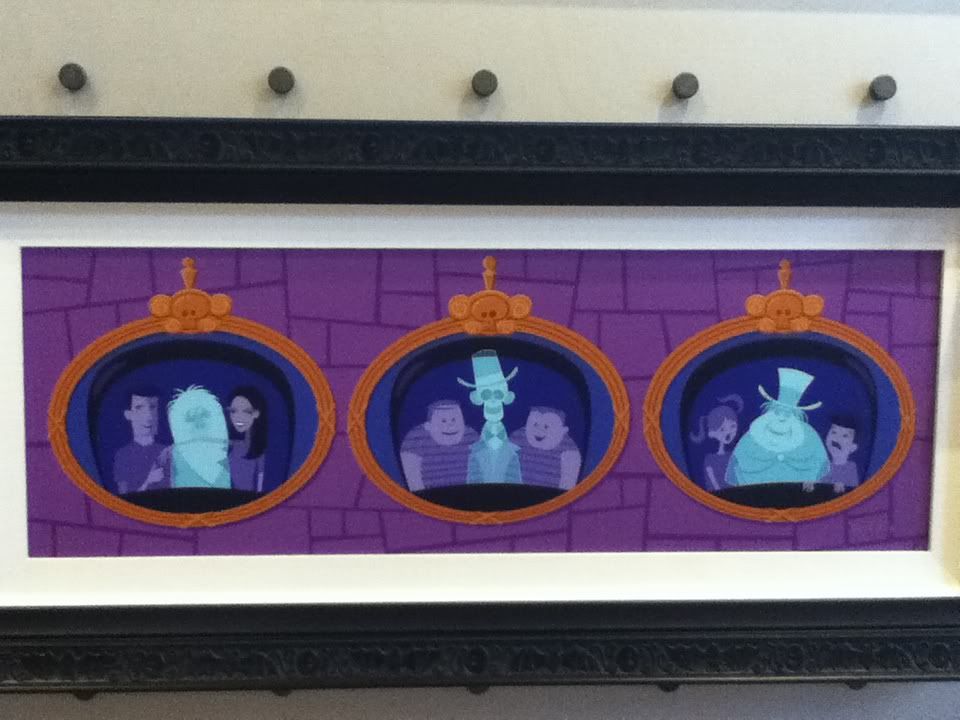 Duck Maul =D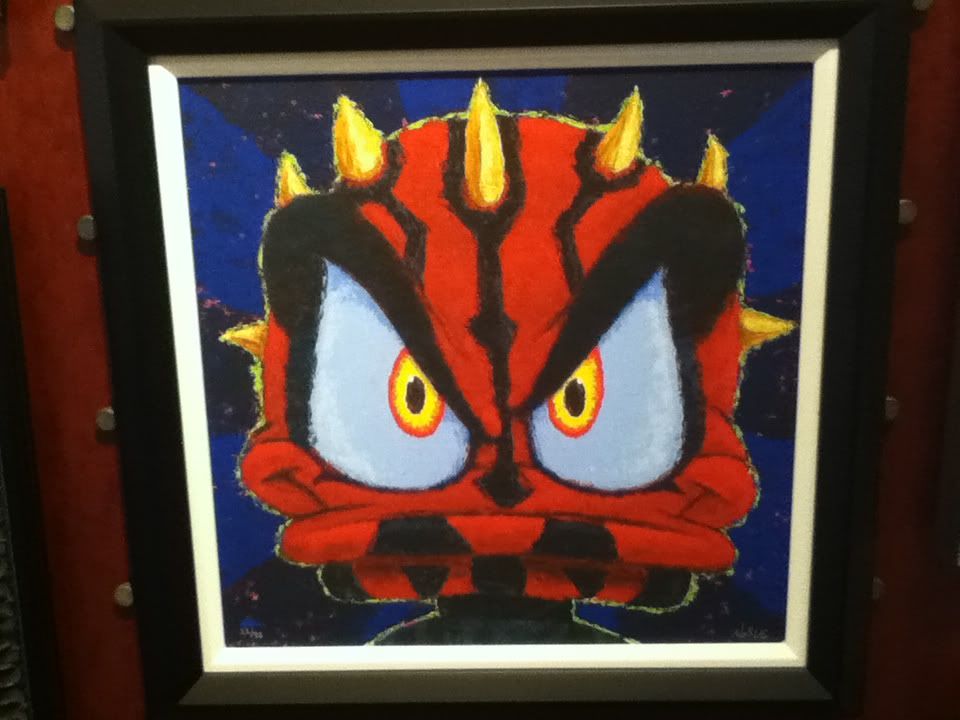 Mary! (Odd to see her anywhere other than Main Street at DL)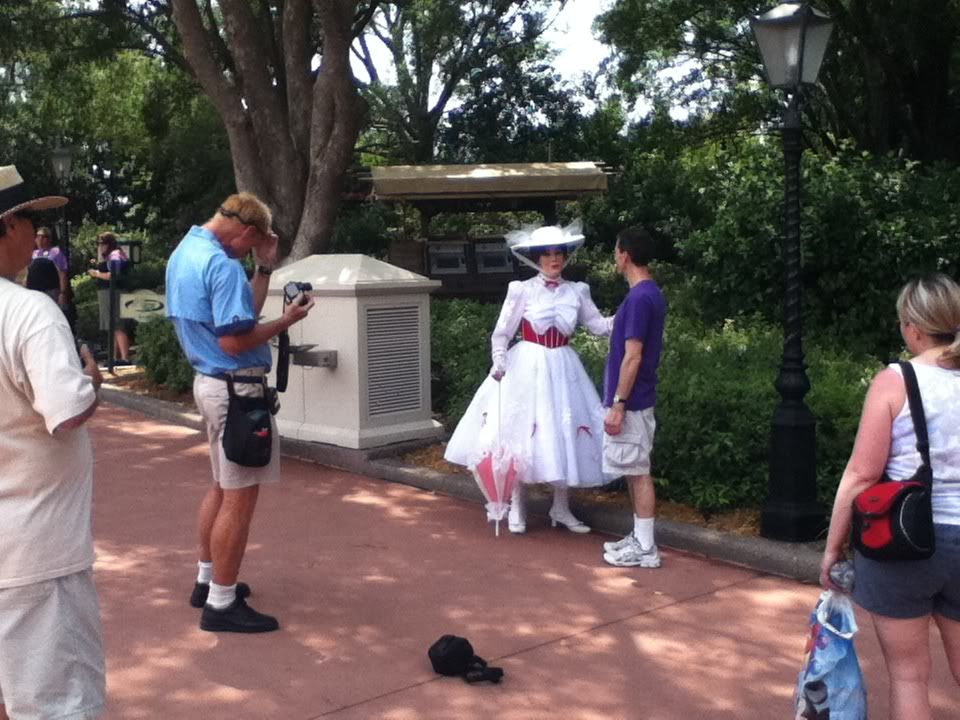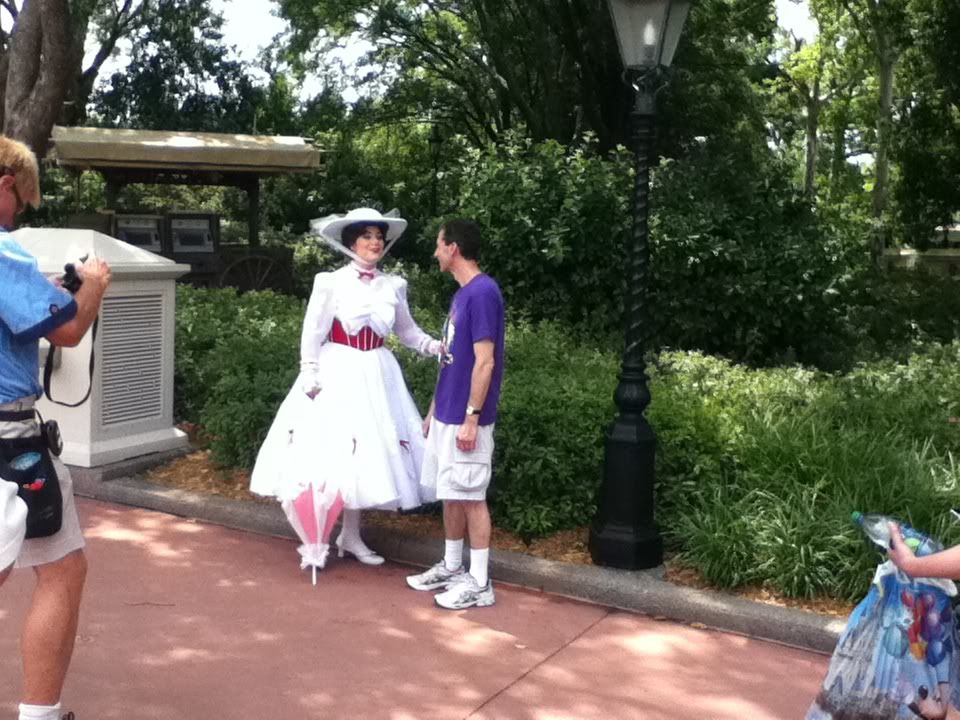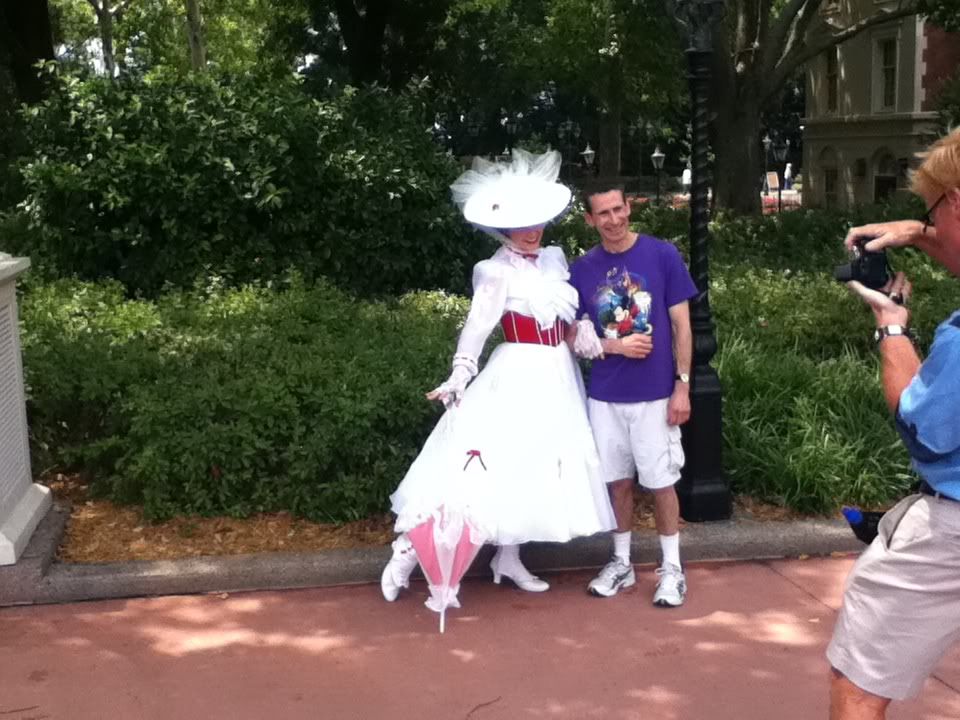 Belle and the Beast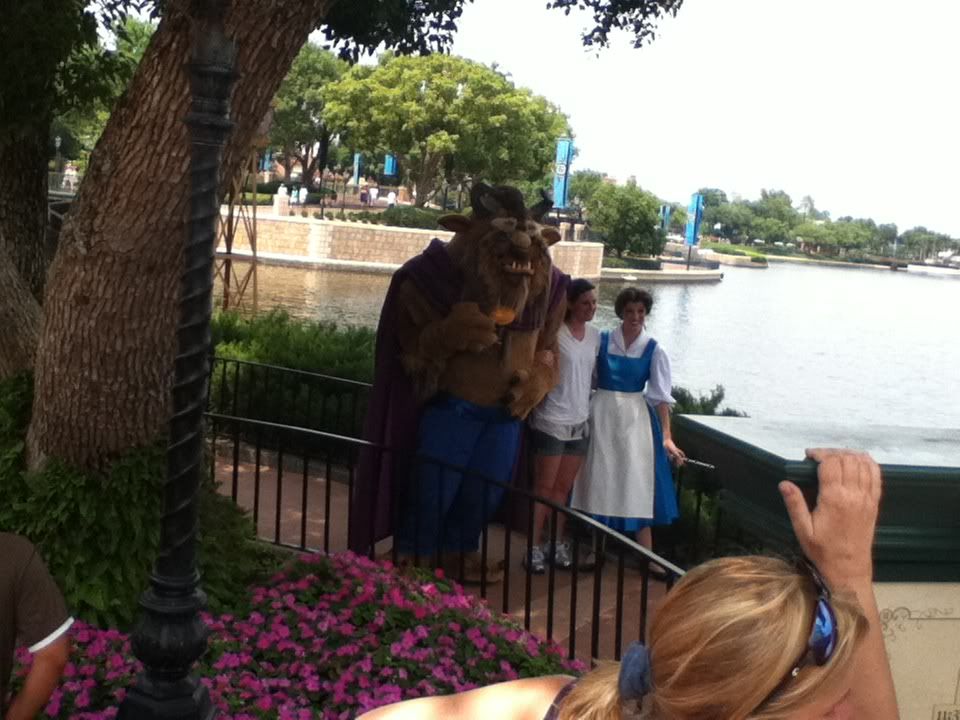 Reflections of Earth pyro being towed in while people get bottlenecked at the bridge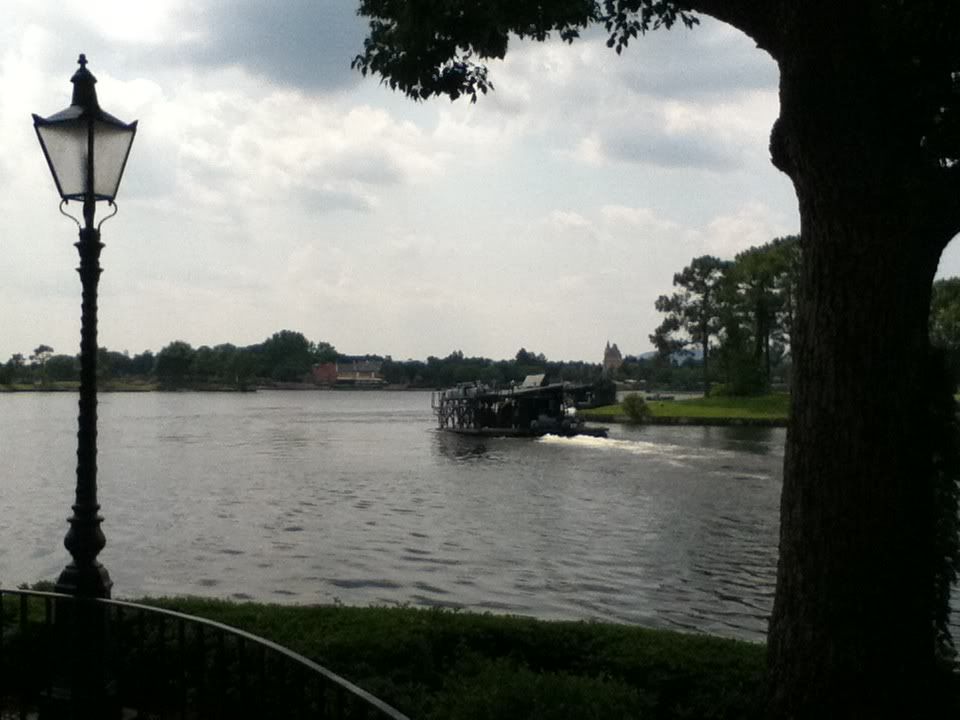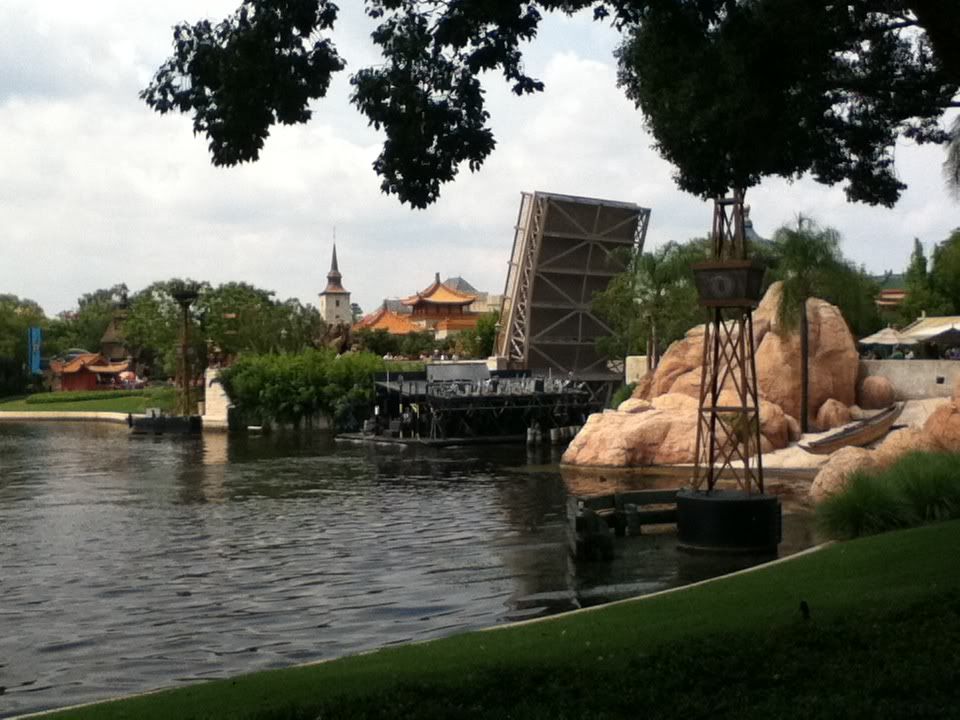 Mulan
Donald
Snow White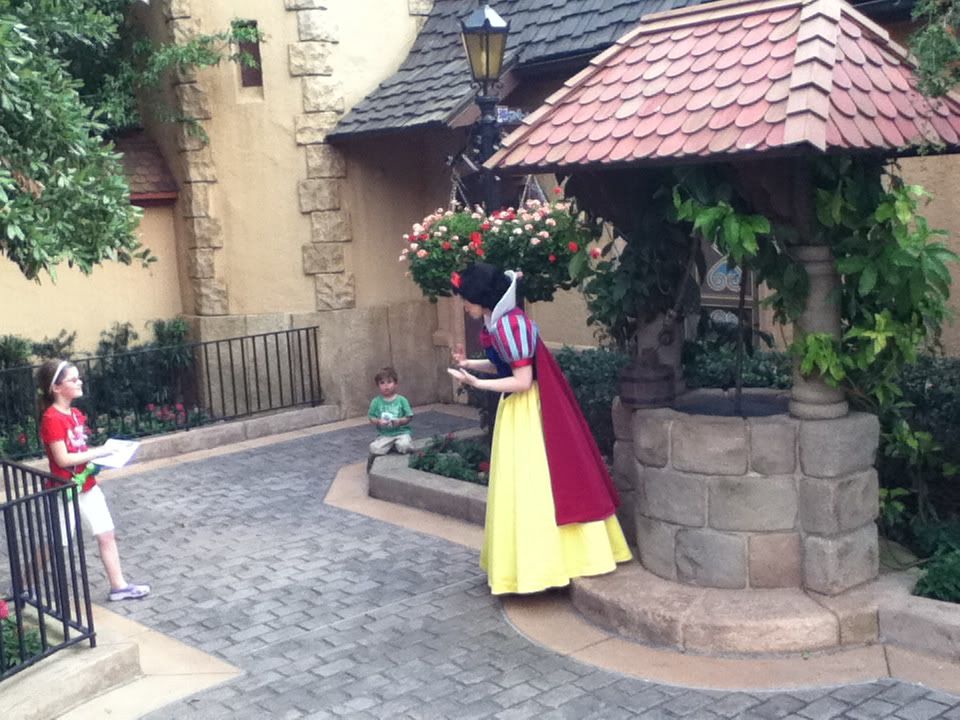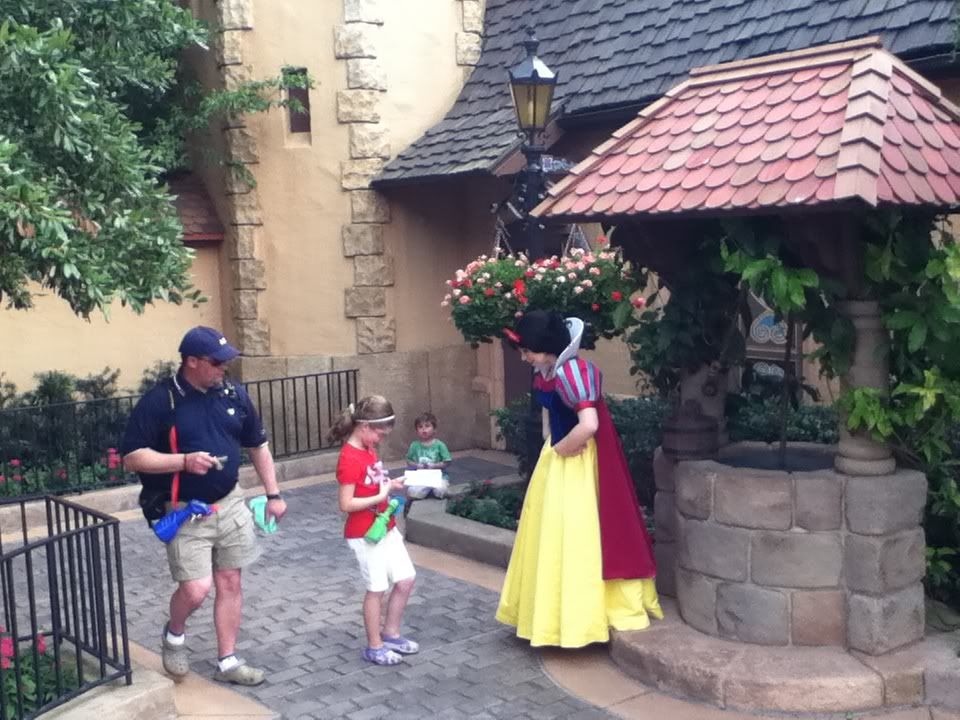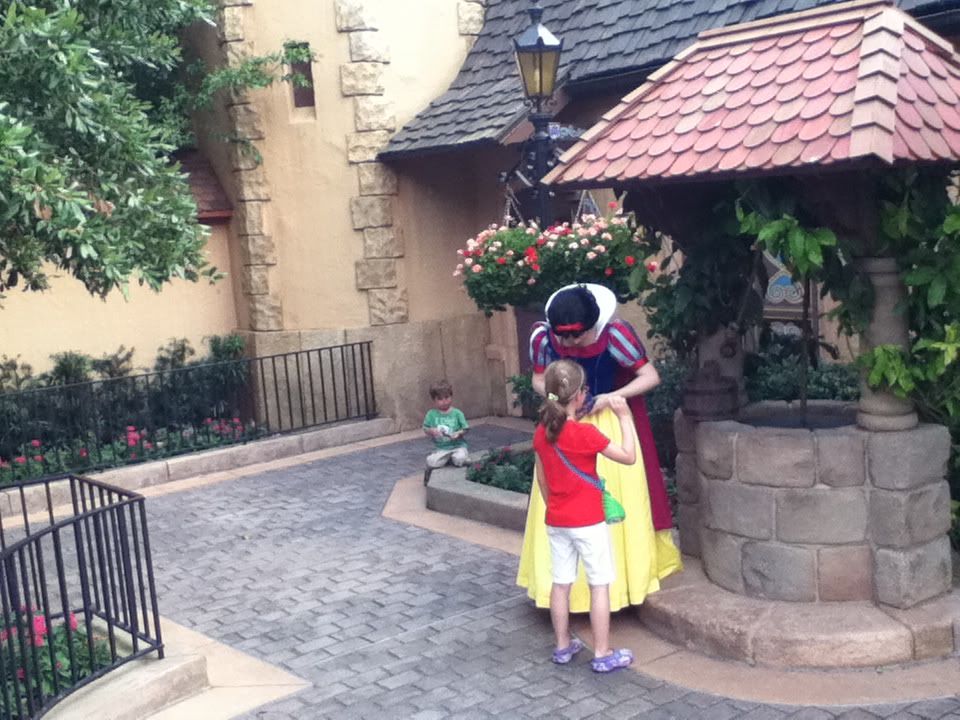 I tried to get Spaceship Earth in the middle of the poles, but this will do, lol (Had some time to kill and was chilling in Italy)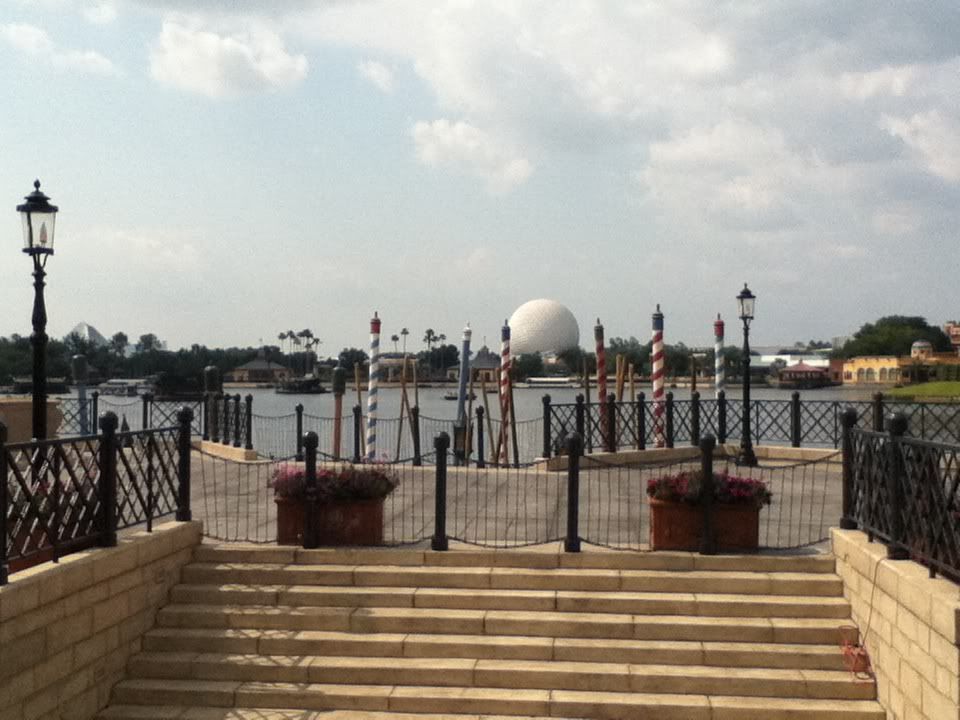 Marie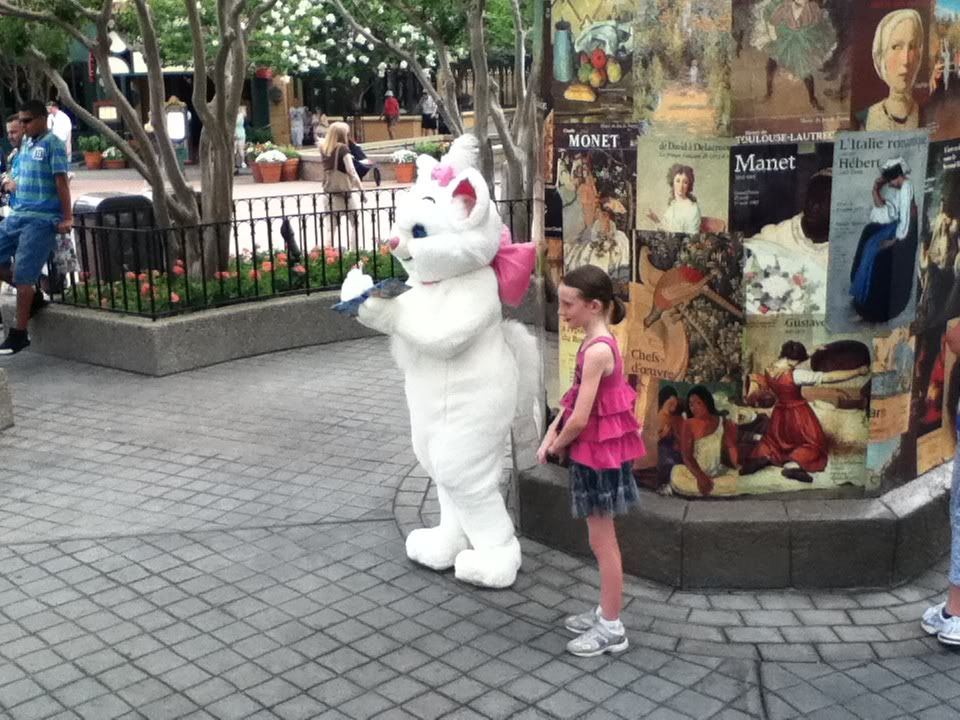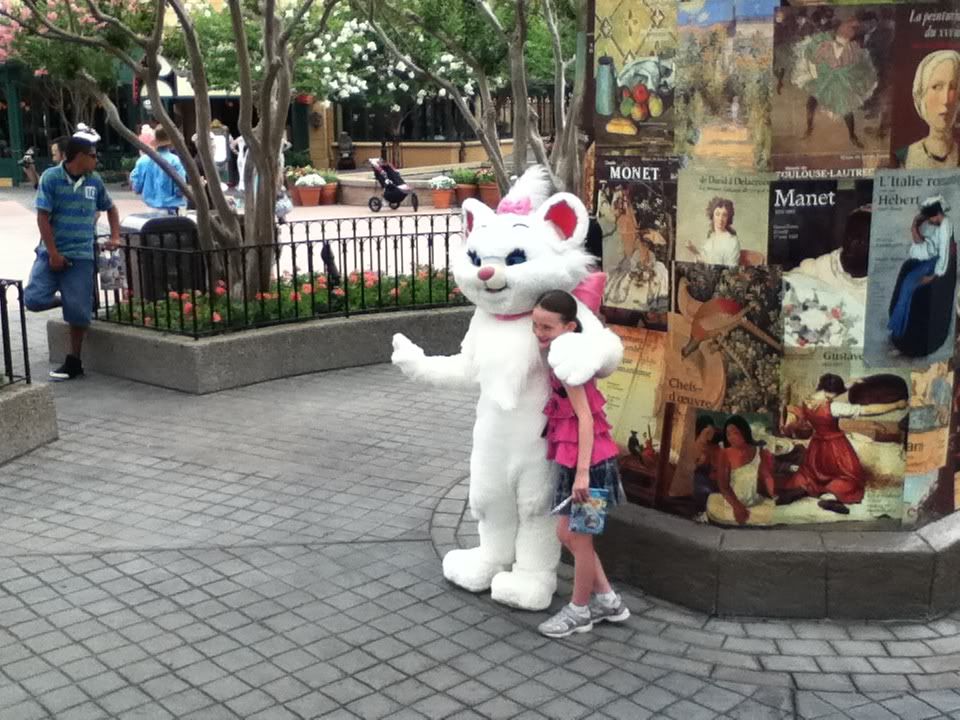 Back to DHS. Rode Star Tours consecutively all night until park close at 1am. It was pretty much a walk on from 10pm onwards.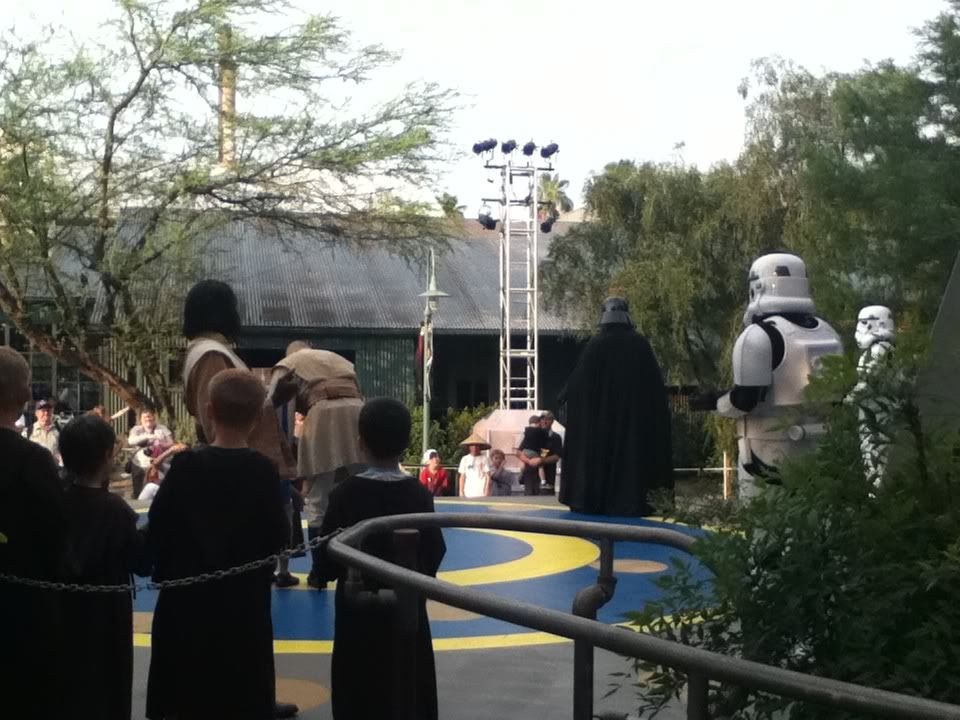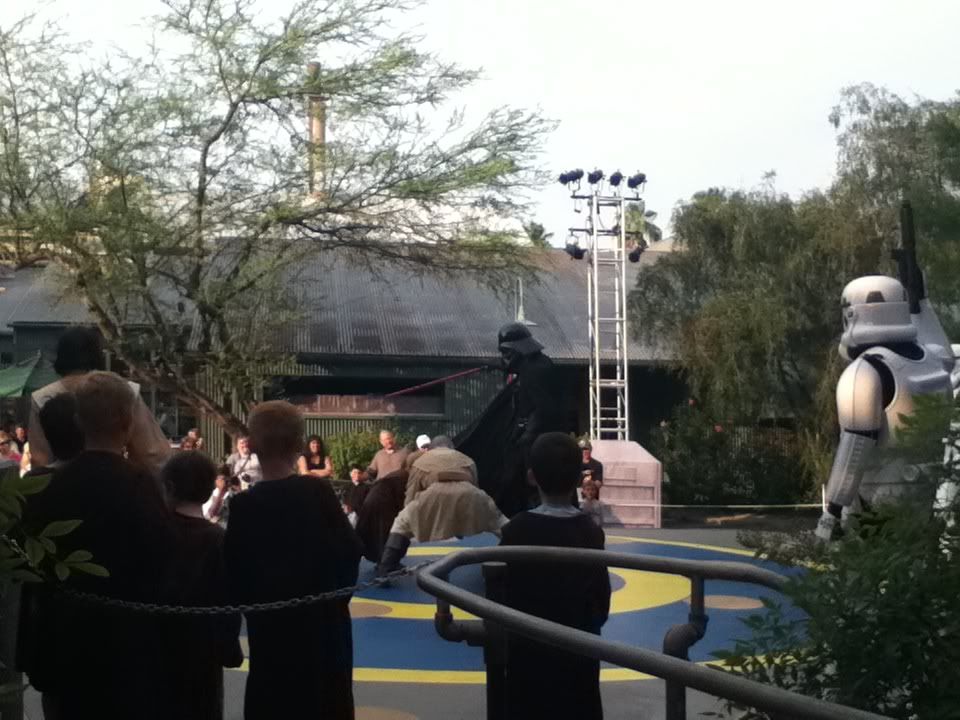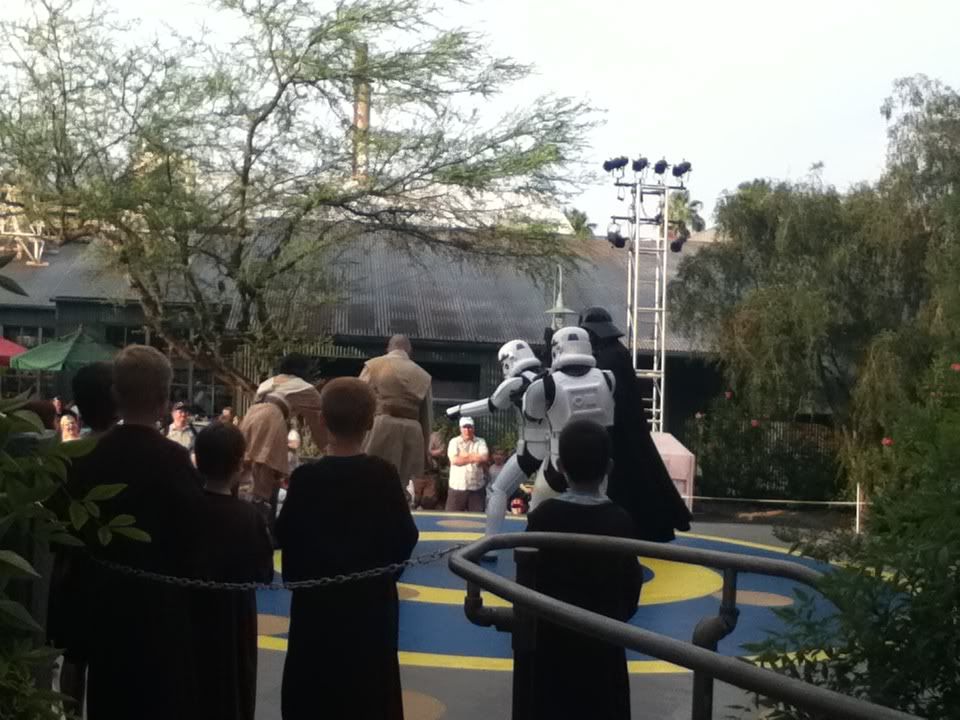 DHS at around midnight. The place was deserted.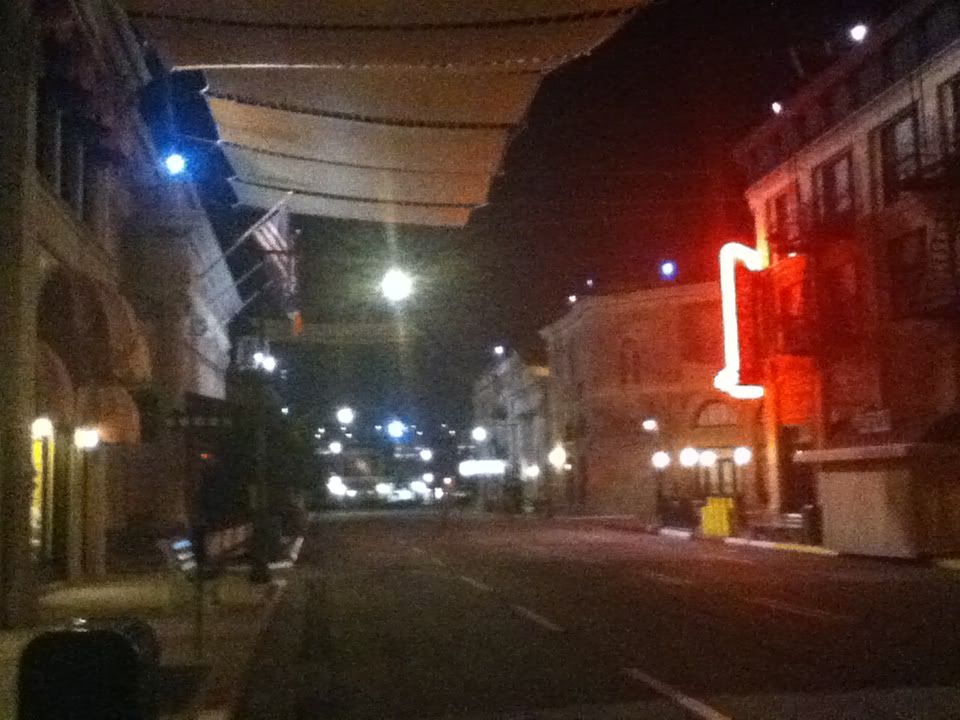 That about wraps up this report. I had a great time in Florida, the temps were 40 daily and there was a nice cool breeze nightly. Star Tours was amazing, and I'm glad I got the chance to ride it without much of a wait, as I'm sure trying to ride it consecutively when I'm back in Anaheim in October will be a pain. (And I need Hoth still! >.<)
Hopefully some of you enjoyed the TR this time. I'll probably have my Canon with me in October when I head to LA/Anaheim, so I'll see what I can do about another TR then =)