Storybook Circus opened slowly in parts. First one of the two "Dueling Dumbo's", the Great Goofini, and the WDW railroad station. Later the other parts would open, but now, its fully opened. So now I look it at it and judge it for its own sake. There are part of it that exceeded my expectations, and other parts the came in below my expectations. Lets review…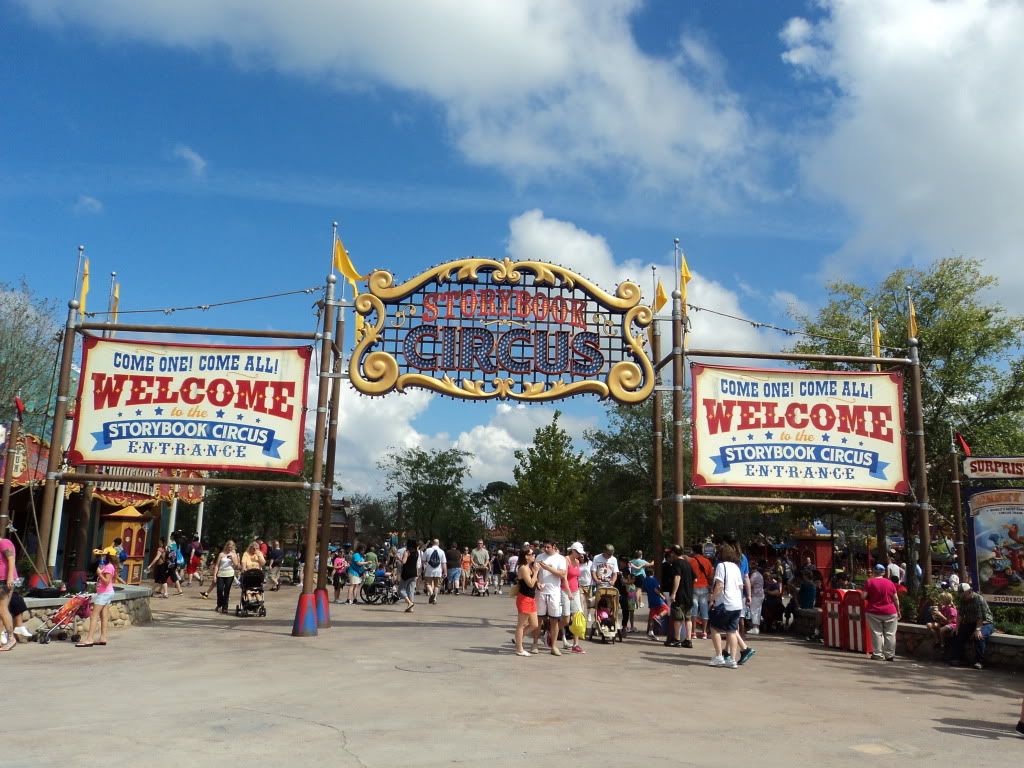 The Marque attraction of this part of Fantasyland, is no doubt Dumbo. And here Dumbo shines.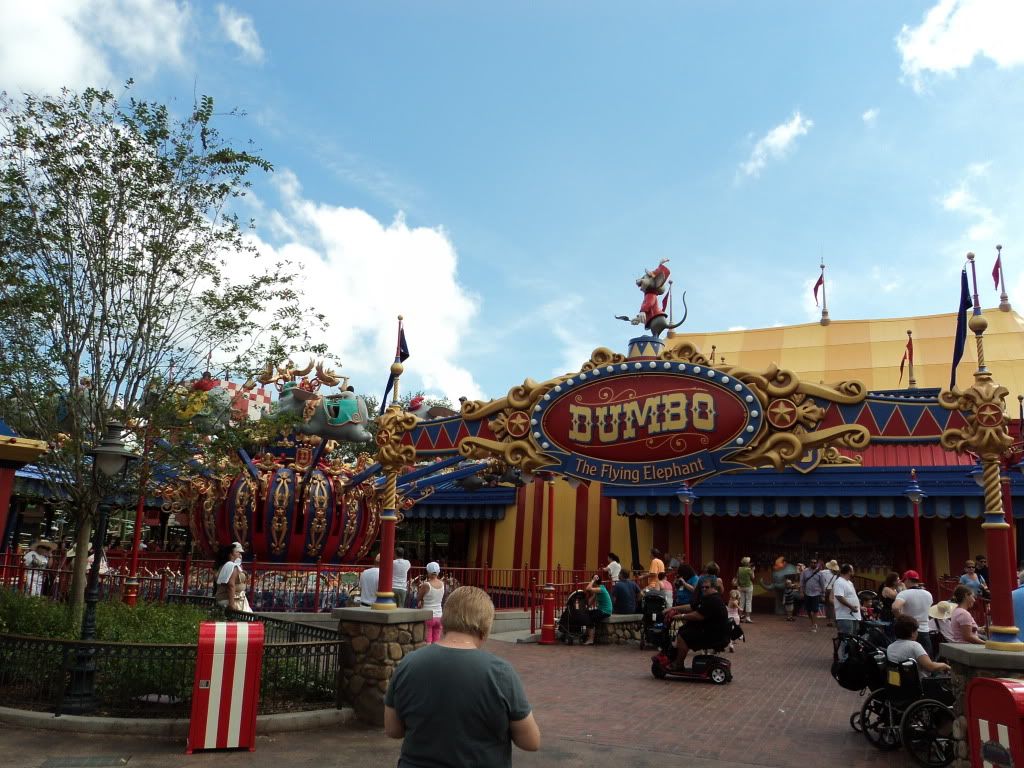 How many of the fans screamed "Why" when they announced doubling the Dumbos.? Quickly nick named "Dueling Dumbos", it turns out this was a huge plus. The new Dumbo's are beautiful! The Dumbo's themselves are more detailed, and finally they are above water as they should be. Clearly this helped with the capacity of this very popular toddler attraction. I typically see standby wait times of 15-20 minutes, more reasonable then when there was only one spinner. This picture was taking at 6pm on a Saturday.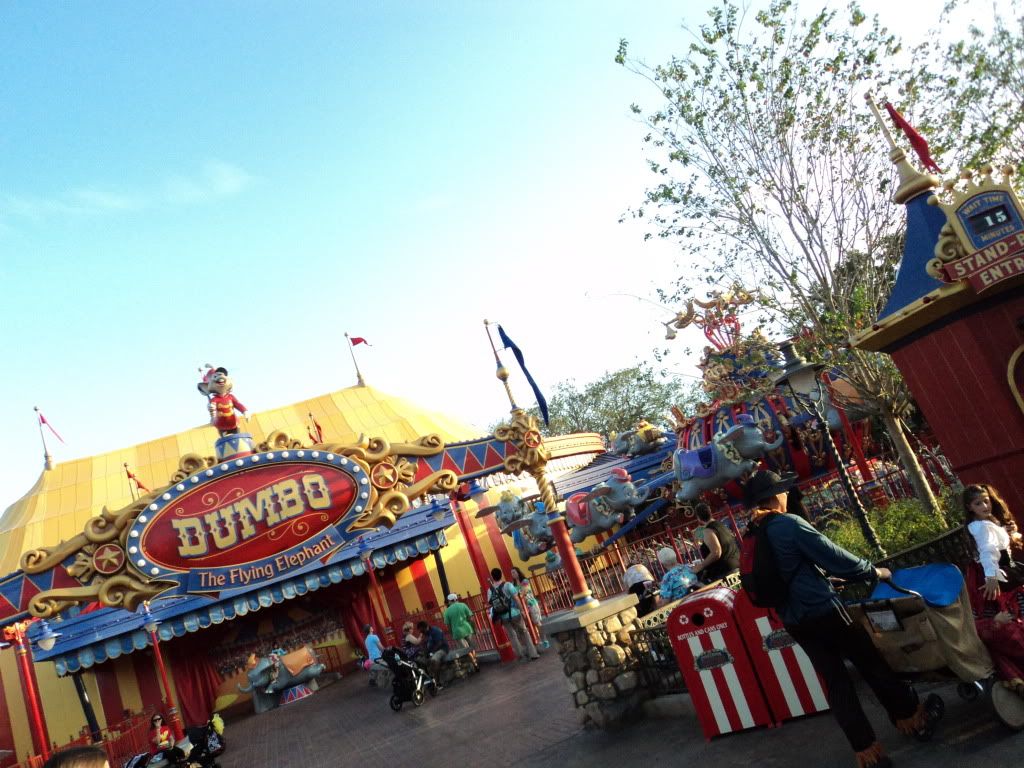 Though be warned, it can still pack in a 45 minute wait, but unlike before, that 45 minute wait is during peak times. It use to be 45 minute waits from about 30 minutes after opening for the rest of the day. Now, even with fast pass operating, the two spinners often have much much shorter standby waits. So for parents on a Dumbo or bust tour plan for their toddler, this is a huge win. Not to mention the AC comfort playground for toddlers to play on. Parents can have a seat and wait to, also in the glorious comfort of AC. More then that, there is a kinetic pleasure of having two Dumbo spinners that having one just does not provide. I will admit to a guilty pleasure of sorts at seeing both going at the same time.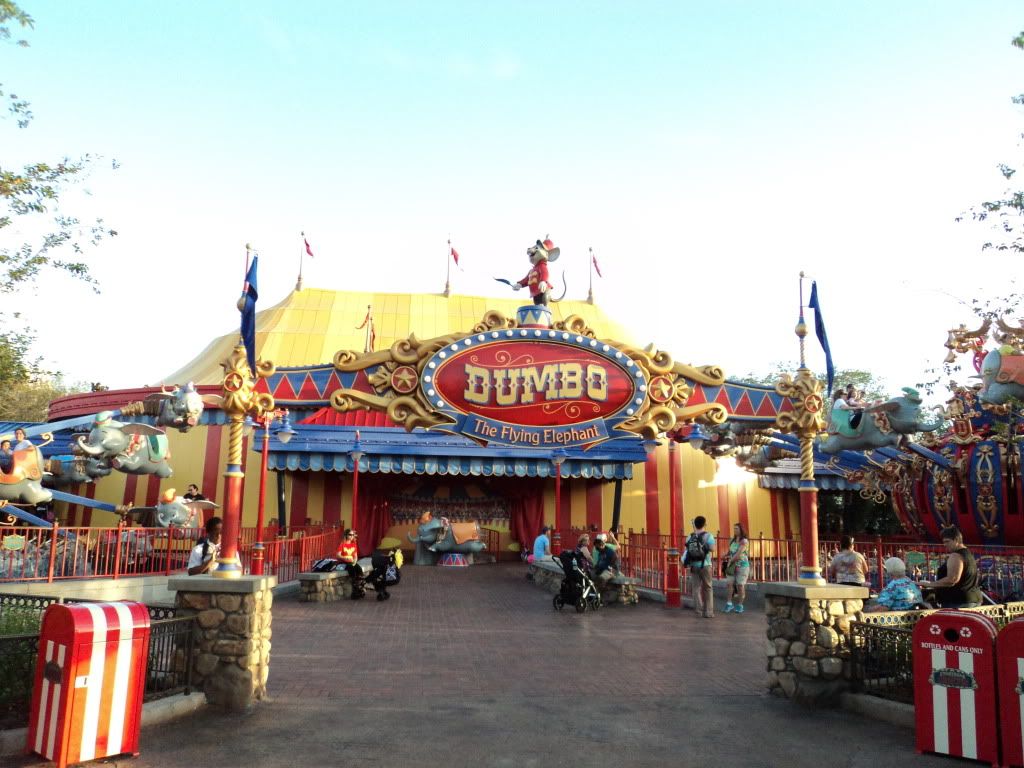 On a recent trip to DL, I did the magic morning thing and tackled Fantasyland first. I headed towards Dumbo and enjoyed it while it still had a 10 minute wait. In past I have looked at DL's Dumbo with a "That's how it should be" mind set. But now after getting used to MK's new Storybook Circus Dumbo, I looked at Dumbo at Disneyland and it just didn't compare anymore. I wanted to see the second one and the details in the Dumbo's themselves. A wow moment for me.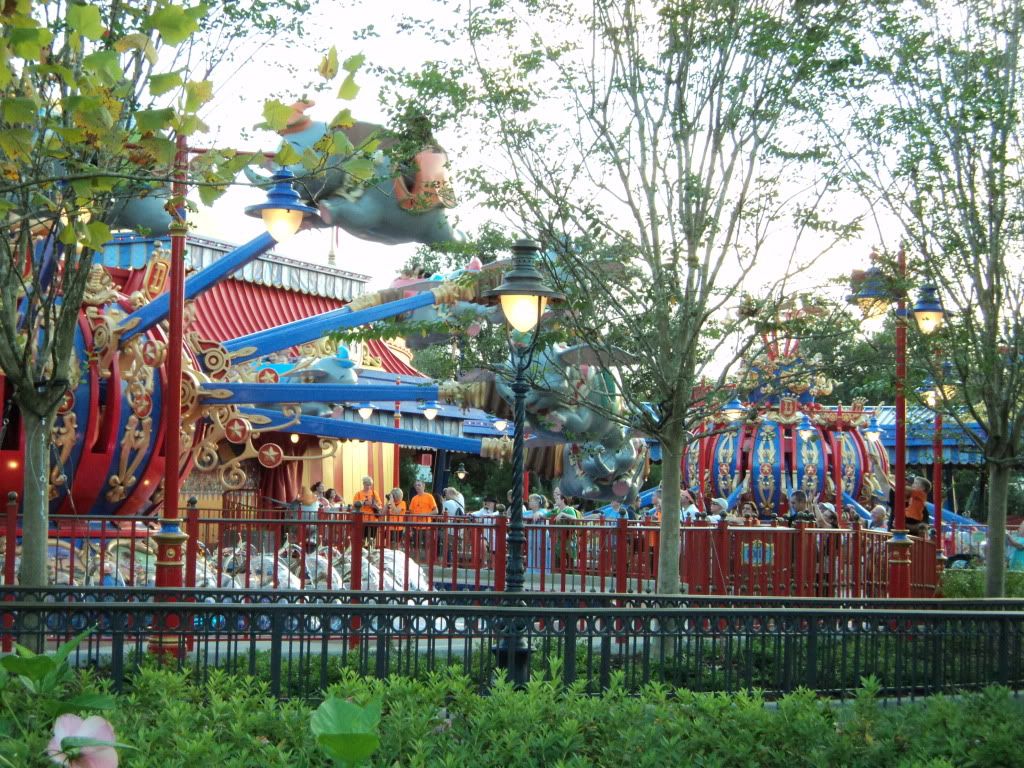 Where Storybook Circus did not exceed my expectations was with the new Goofy's Barnstormer.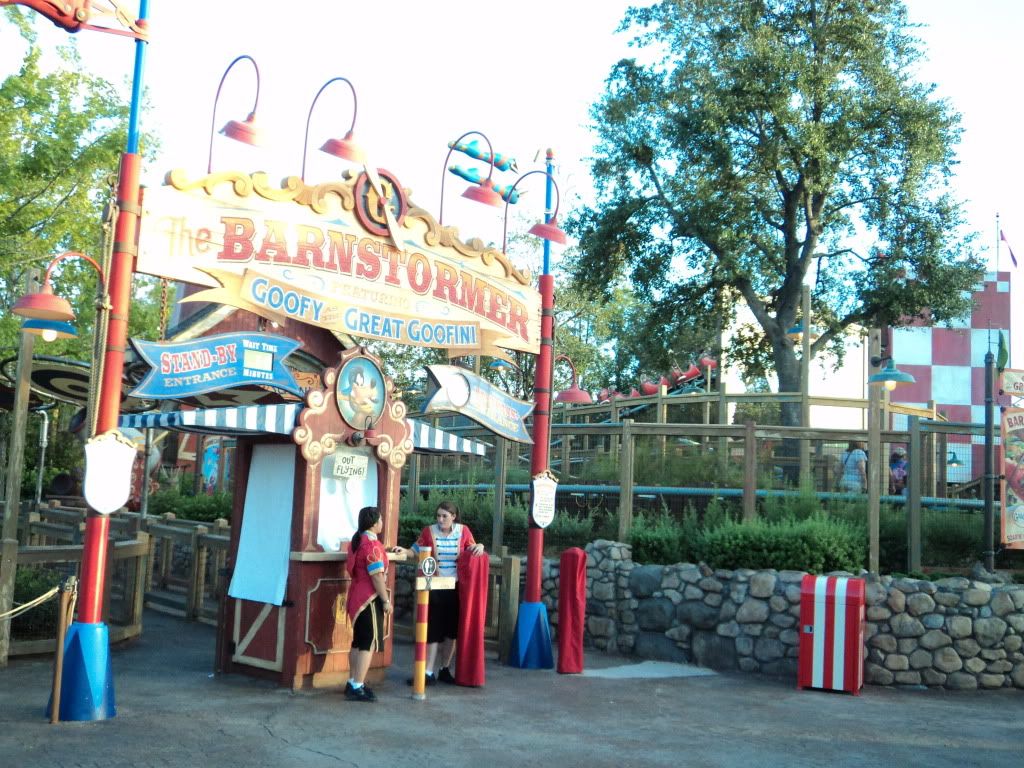 Its pretty much the same attraction as before. I miss the fly through a barn, startling some animatronics chickens as it did so, the old version had. It use to rip through. Now it fly's through a bill board.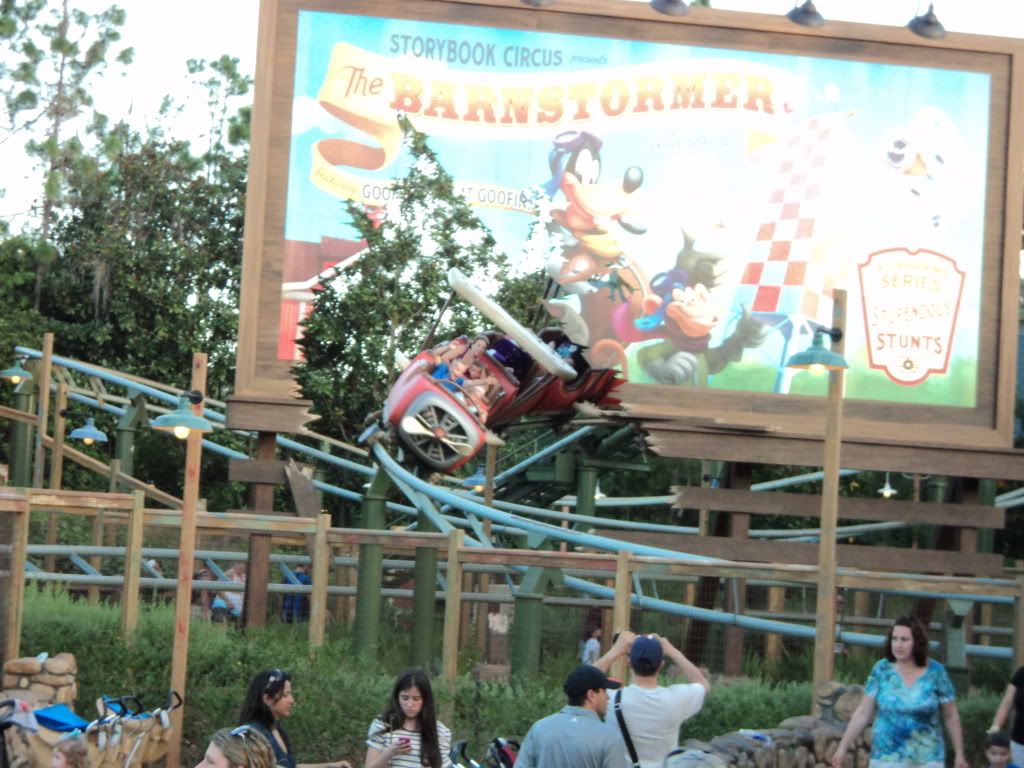 Not as exciting. And considering the name, I wish they could have found a way to keep the Barn in Barnstormer. Its still a fun little kiddie coaster. It came it slightly below my expectations, but I still like it.
The Walt Disney World Railroad Station is a pleasure. I need more pictures of it, but gone is the temporary feel of the old Mickey's Toontown Fair station. This thing is solid and beautiful. It is well designed and functional. It also cleverly houses the restrooms with a roundhouse theme, and makes a great back group for the Casey Jr. Soak Station.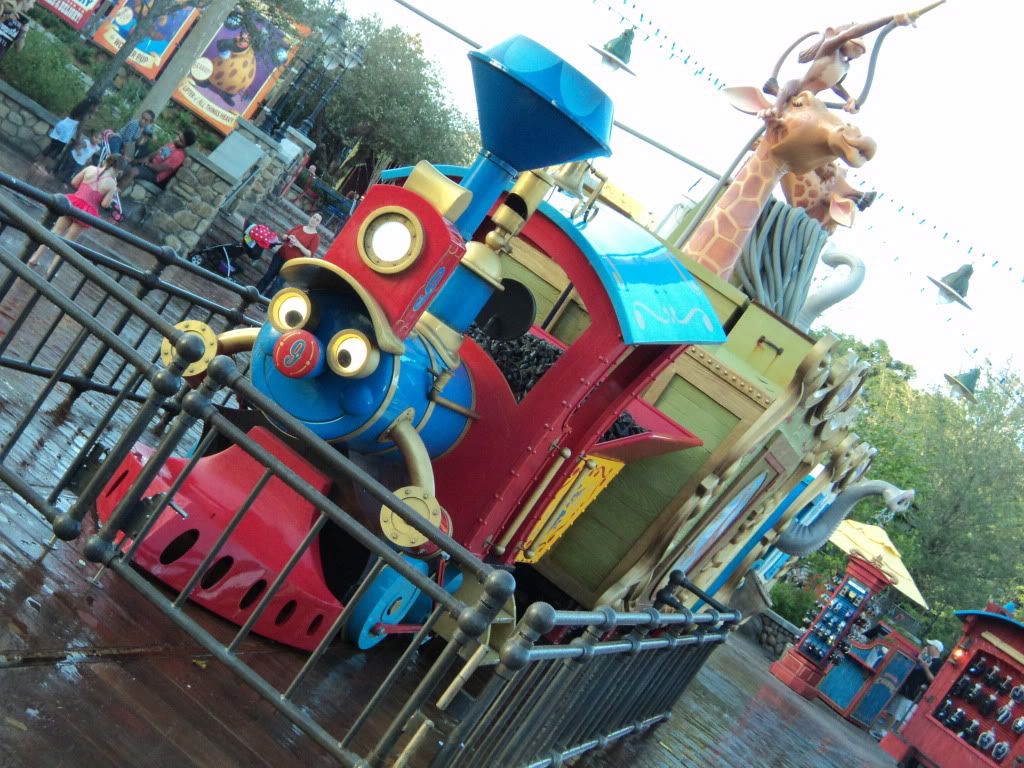 Speak of which, it is nice to have Casey Jr. represented in the park. He is super cute and his Splash Deck is fun but a word of warning…. "Soak Station" is the correct name. Any more water here and WDW could claim the Casey Jr. Splash N Soak Station as a third Water Park. It's a soaker for sure!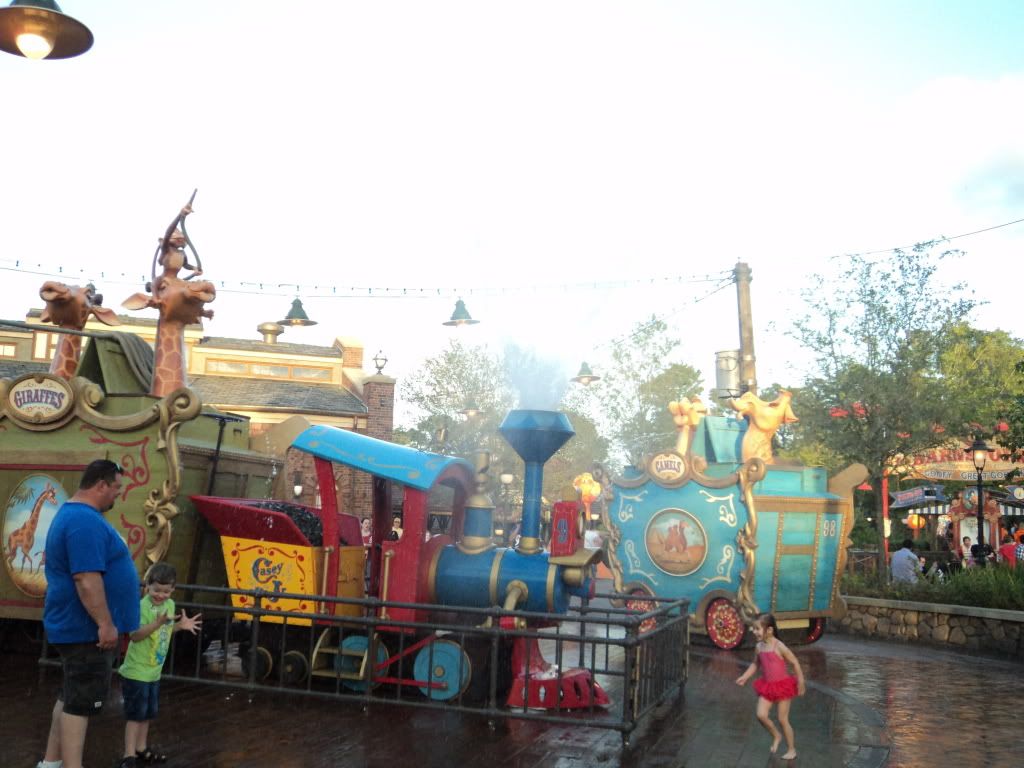 When I first heard of this splash deck was not excited. Now after seeing it, I find it cute and endearing. Much more elaborate then any other splash decks WDW as previously done, which is what my mind at originally thought off. So it did exceed my expectations. FYI, if you do get hit with water unexpectedly, this caboose has beach towels for sale. Someone was thinking.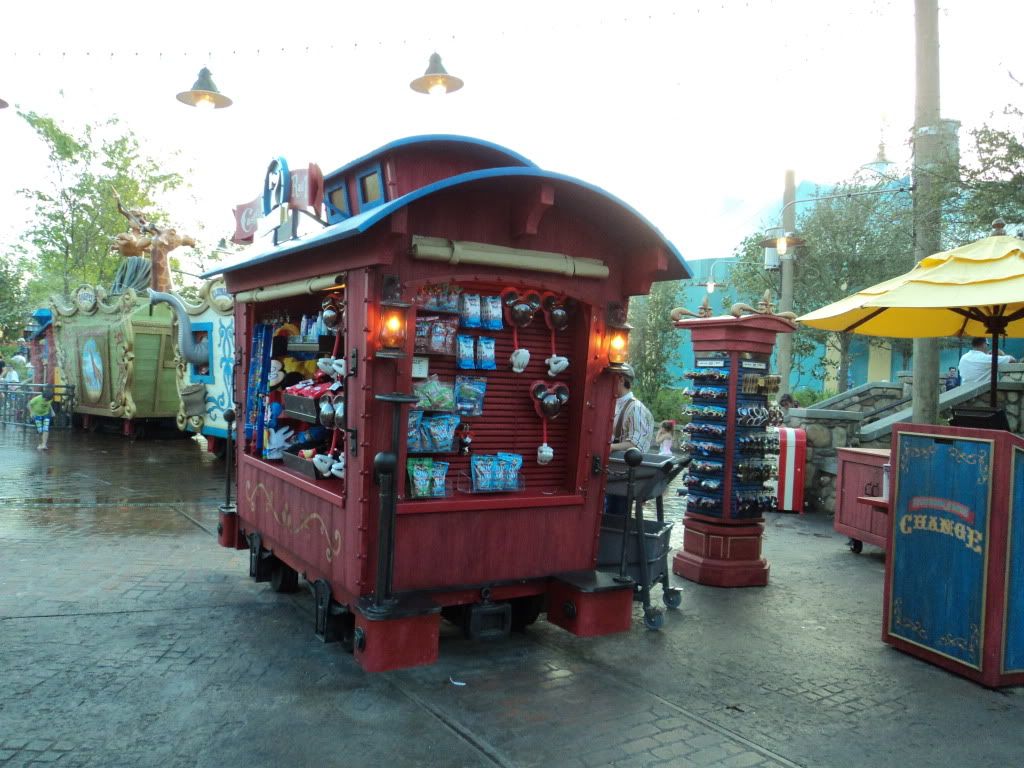 Near by is Pete's Silly Side show, which I find to be the weakest link of Storybook Circus.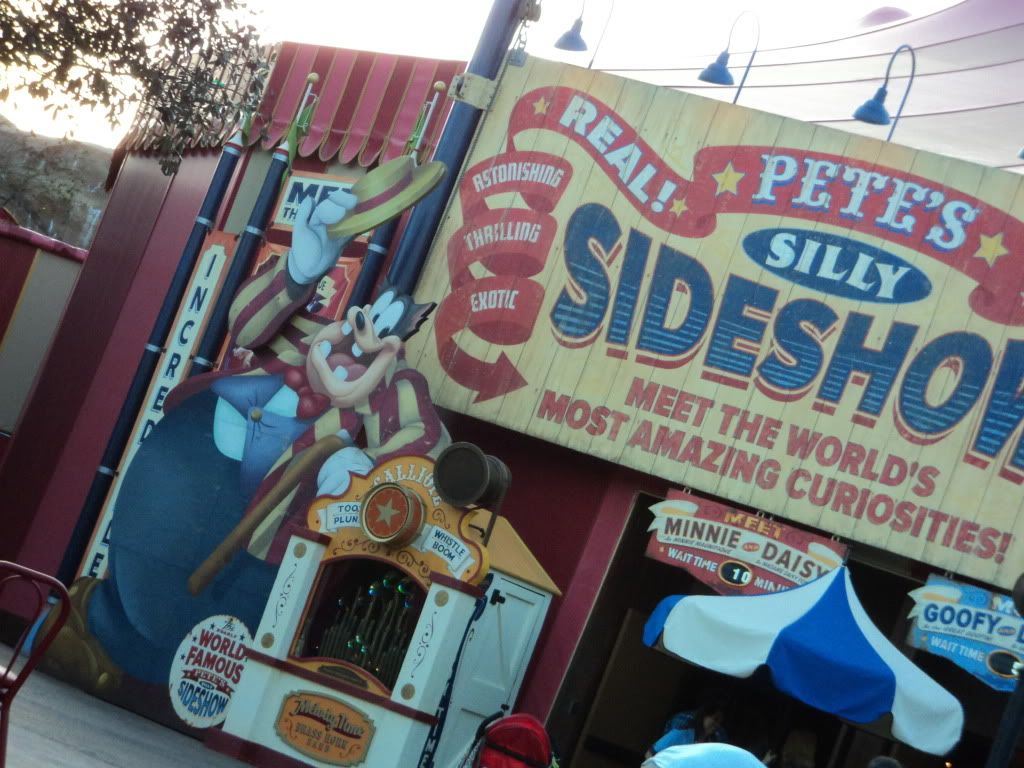 Its not bad, but I was hoping for more elaborate sets and a better variety of characters. Don't get me wrong, Goofy, Donald, Minnie, and Daisy are great, and crowd pleasers to be sure. They are also the safe bet. And for over a year I saw posters for Humphrey the Bear, Clarabelle Cow and other side show aka less common Disneyites of animation. I was hoping they would have a stronger role then just posters, and now you can't even find any hints of the flying Pigalonies. But you can find hits of their trapeze act in Big Top Souvenirs.
This store is lacking in three little pigs, but is a great addition to MK's lack luster shopping experience. It has a fun atmosphere, looks great and smells great! Great snack options, and you no longer have to go to mainstreet to get your mouse ears embossed with your name.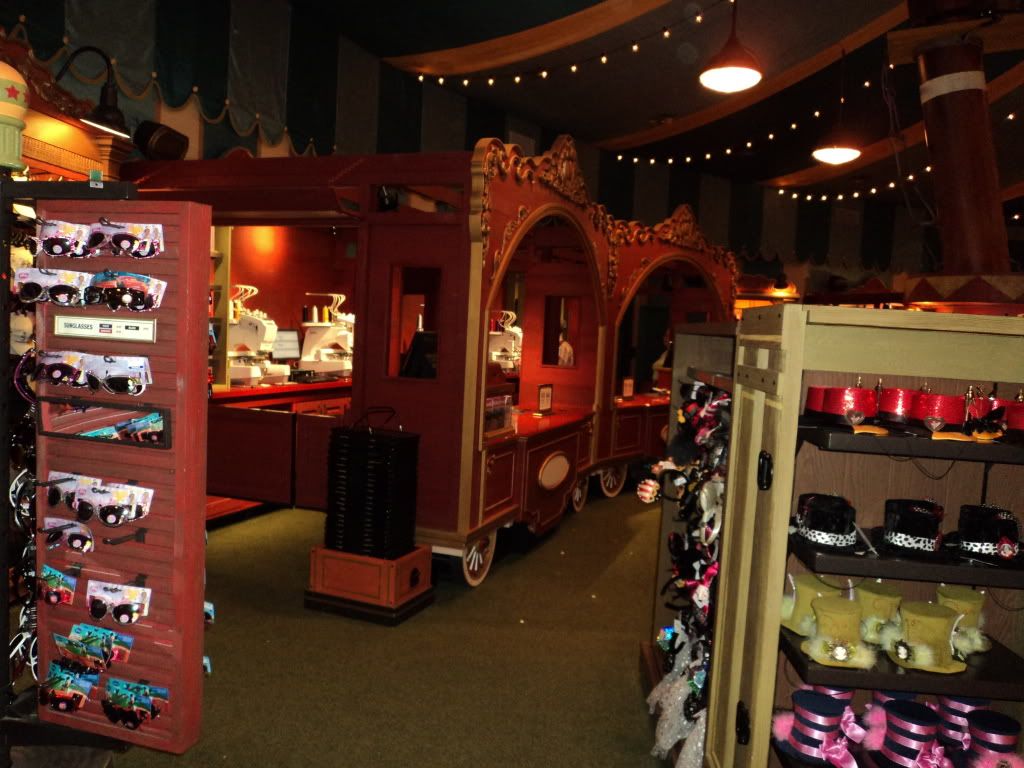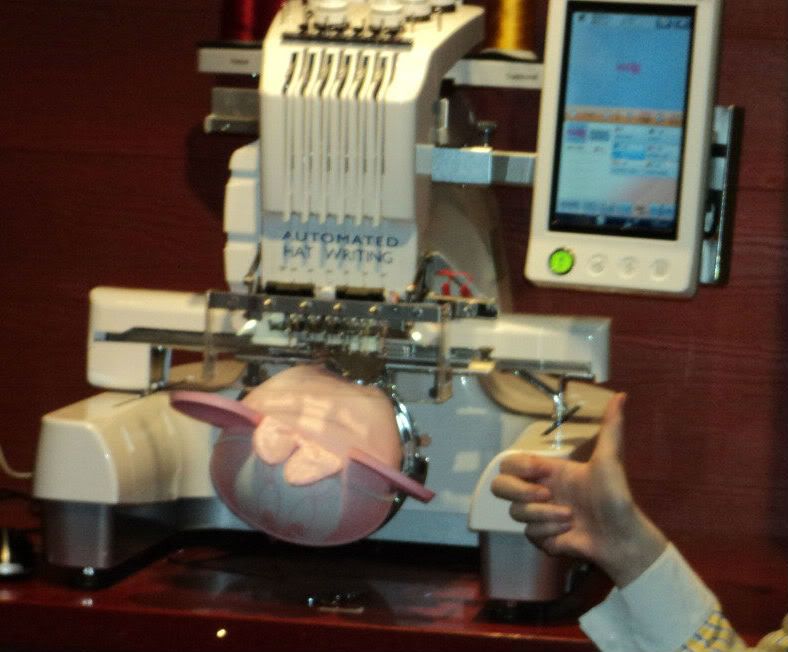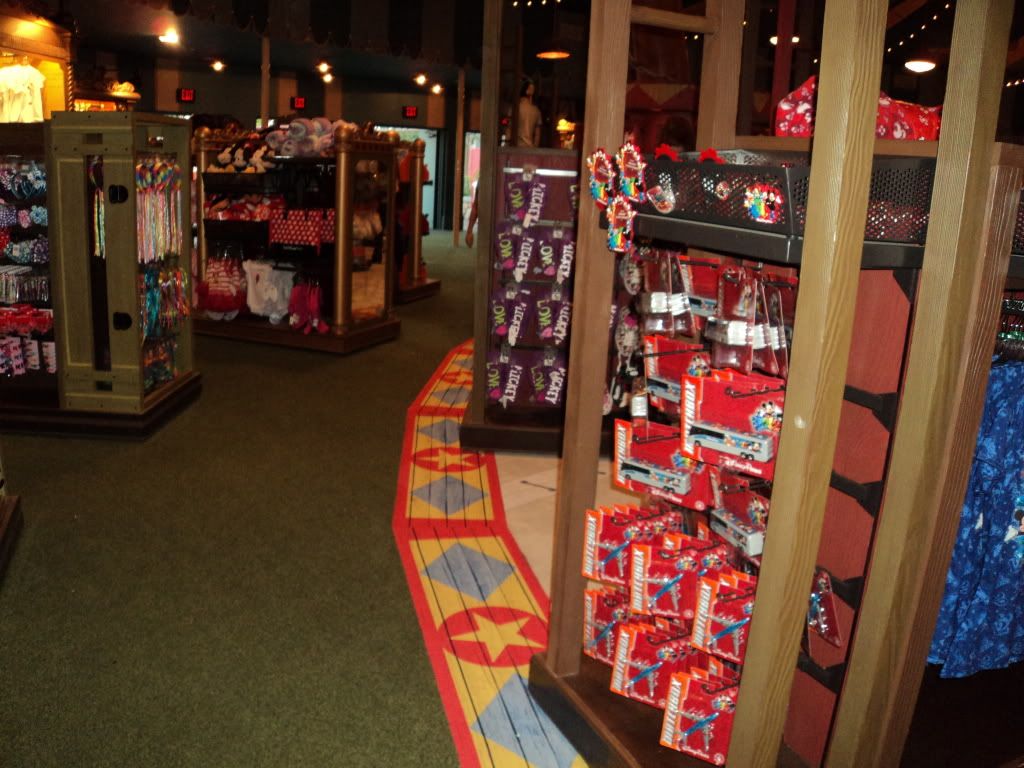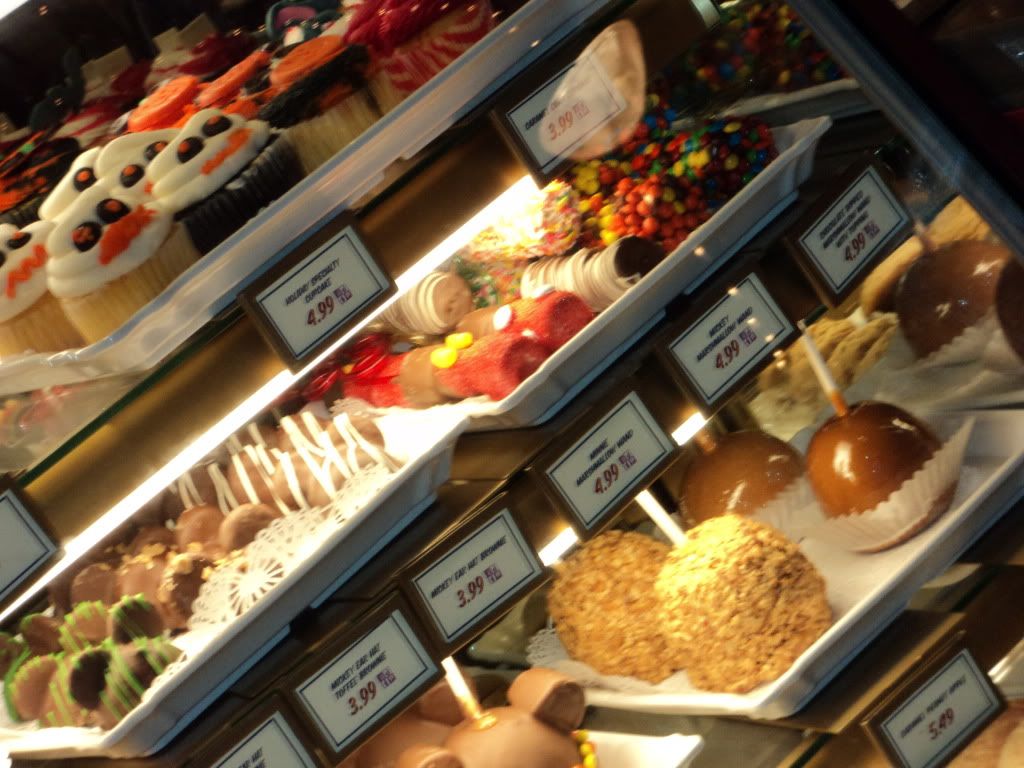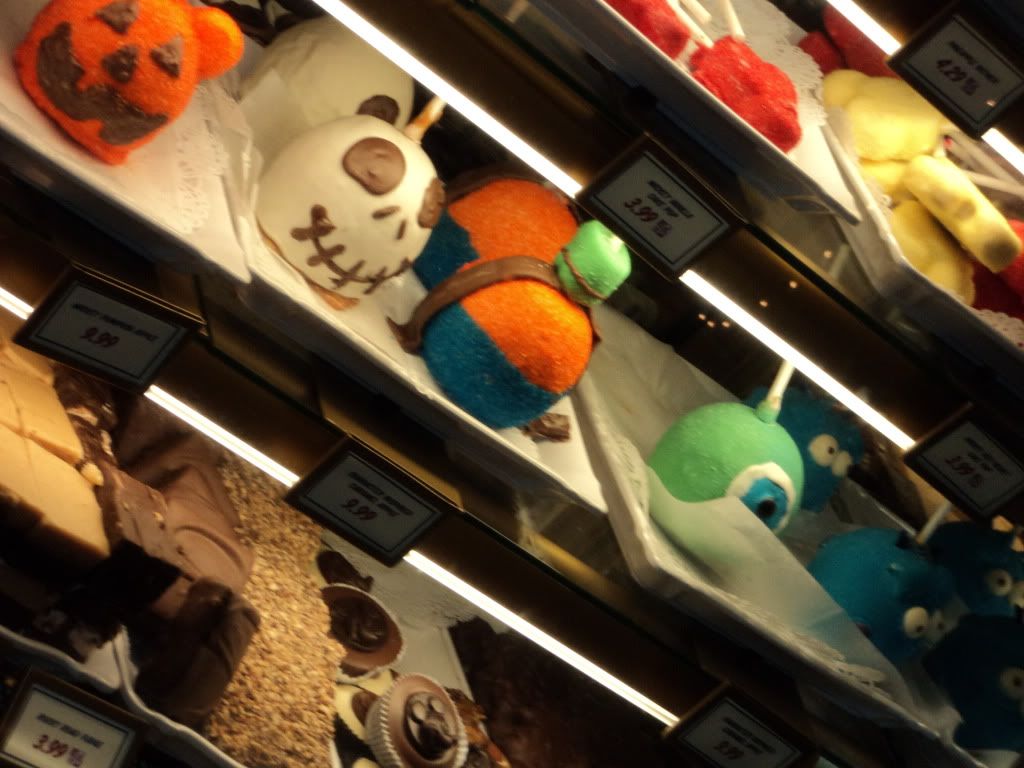 And just outside this area is a charming park. It has some minor hot food options. In the mood for a pretzel, a churro, or a Hot dog? These are now viable options.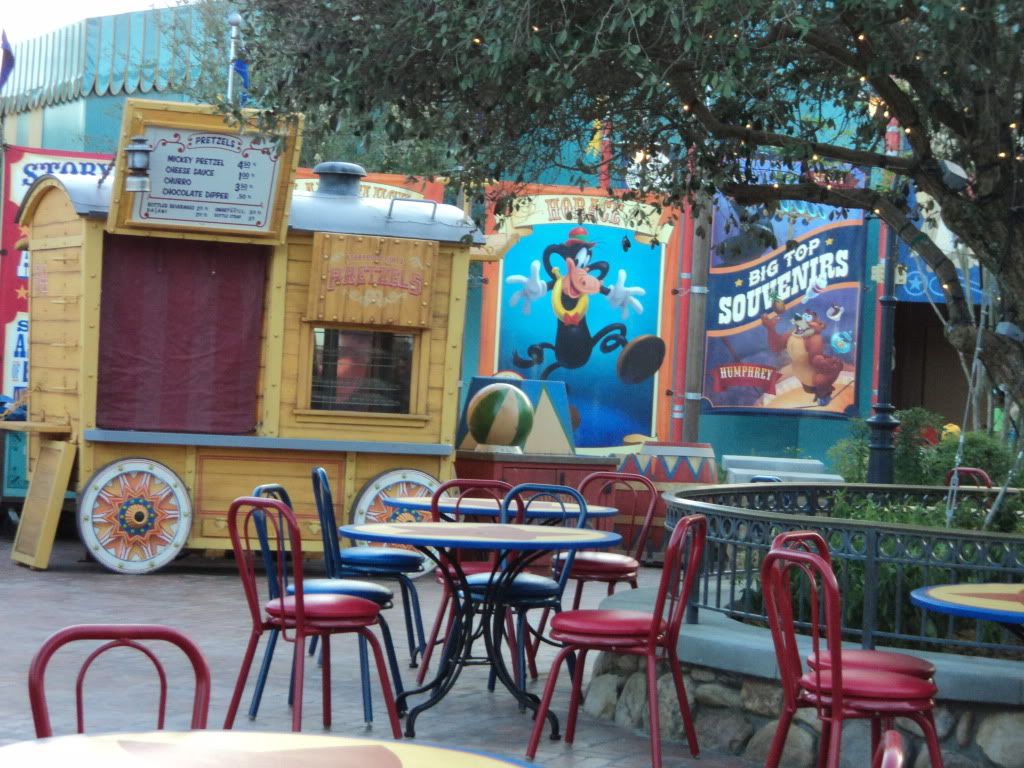 There is an oversized opened side tent near by for shade, (which also houses the fastpass distributions for Barnstormer and Dumbo) but there is also a nice trade tree. Did you notice it is trimmed nicely in those Disney Favorite twinkle lights.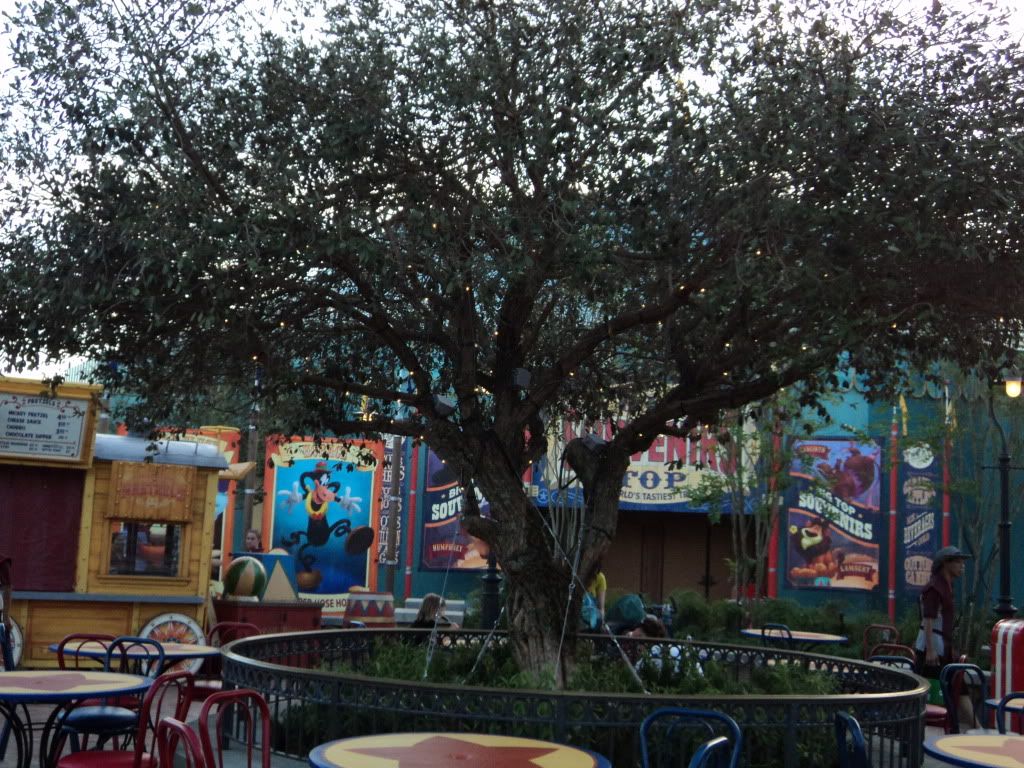 Nice to the point of being almost romantic.
And that's just it, Storybook Circus can give you a quiet corner with an occasional train passing by....
Or a high flying elephant, and everything in-between.
It's theme is Circus, its story is the traveling circus with its new star Dumbo the Flying Elephant, as come to town. Unlike ToonTown Fair, there is nothing about Storybook Circus that feels temporary. In fact Storybook Circus stands on its on merits and in my opinion should be its own land and not part of "Fantasyland". This would once again give MK 7 themed lands. Its much more compete a land then Mickey's Towntown Fair was. It has a storyline that does not feel forced, three ride based attractions (including WDW RR), shopping, food and beverage options, character meet and greets, its own costumes, and above all, loads personality. It may have been done with the funds from "New Fantasyland" but now that it is complete, I say let it stand on its own.
One word of caution. The Splash deck already needs Maintenance. One of the two monkeys has a bad gash in his arm, and both no longer turn as they squirt water. Instead they just splash the same spot over and over again. I have also seen Casey Jr. building up some calcium deposits and getting green in some spots. But hopefully WDW will address this, but as new land, Storybook Circus succeeds and has exceeded my expectations. WDI finally did the "temporary" circus/fair/expo theme correctly. If your expecting a Toystoryland feel, or Flicks Fun fair atmosphere, I think you'll be pleasantly surprised.