In case any of you haven't heard already, I finally made it to WDW! Here is my trip report, complete with pictures! :csmile:
Day One: Magic Kingdom (11/12/05)
I arrived Saturday afternoon, November 12, 2005, after spending one night in Savannah, GA on the way. This was also my 1st trip inside Georgia as well as Florida, and Savannah is a beautiful city! Didn't have time to do much in Savannah, except for some sightseeing and dinner at Lady & Sons restaurant.
http://www.ladyandsons.com
This restaurant is run by Paula Deen from Food Network. Though hard to believe, getting PS for breakfast at Cinderella's Royal Table was a piece of cake compared to getting a dinner reservation at Lady & Sons!!!!! :ceek: There, you have to get in line (that spans the entire block!) outside the restaurant about 4 hours in advance, then come back about 20 minutes before your dinner reservation to get seated.
We arrived at WDW about 3:30pm Saturday (my parents and myself), but my room at Coronado Springs wasn't avaliable until a little after 5pm (running over an hour late). Since we were running late, we went to the Magic Kingdom for a little while, to eat at Pinocchio's Village Haus and watch Spectromagic; which is
INCREDIBLE
, with all the lights and floats!
Here are several pics I took from the parade: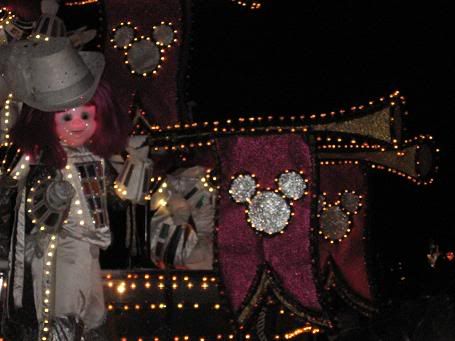 SpectroMagic opening float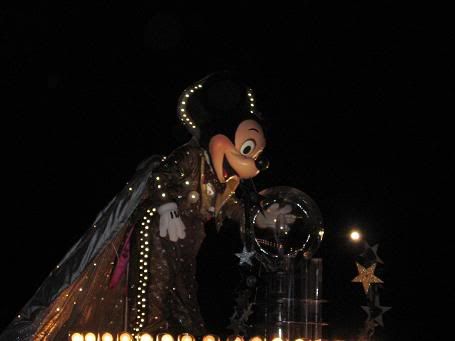 Spectro Mickey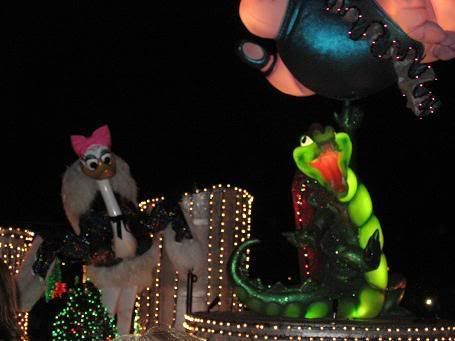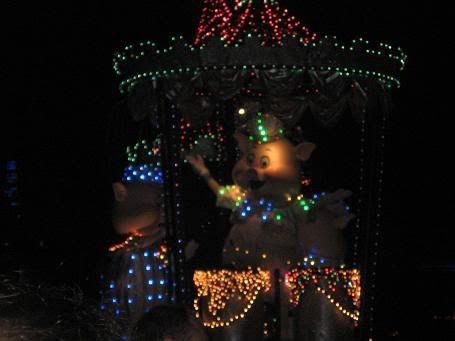 the Three Little Pigs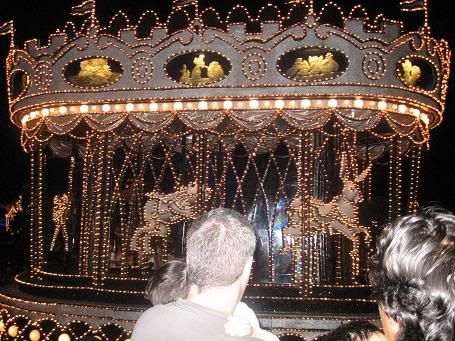 the carousel SpectroMagic float
After the parade, we went back to the hotel room for a good night's rest.
Next up, breakfast at Cinderella's Royal Table :csmile: