Kungaloosh Adventurers,
While the rumors continue to fly about what is going to become of 5189 Hill St. on Merriweather Adam Pleasure's Island, the Adventures in Charity, the annual Adventurers Club reunion show, will be returning Saturday, September 27, to the Holiday Inn Lake Buena Vista. Join over a dozen performers from the Club as they present a night of original live comedy for a few good causes. Word is that a great mix of returning stars from last year will be joined by fan-favorite actors new to the event. The website is live at
Adventures In Charity - Home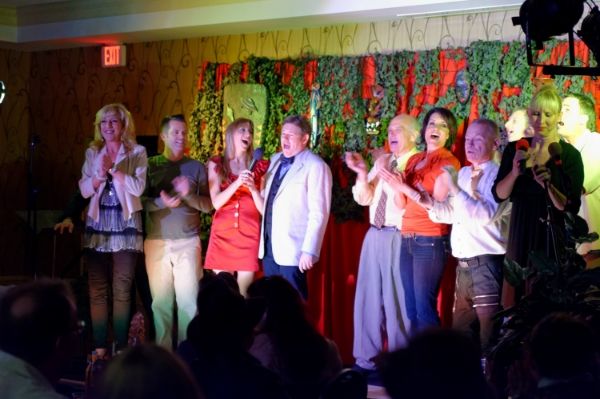 All this madness was lead by the Emcee of the evening Graham Murphy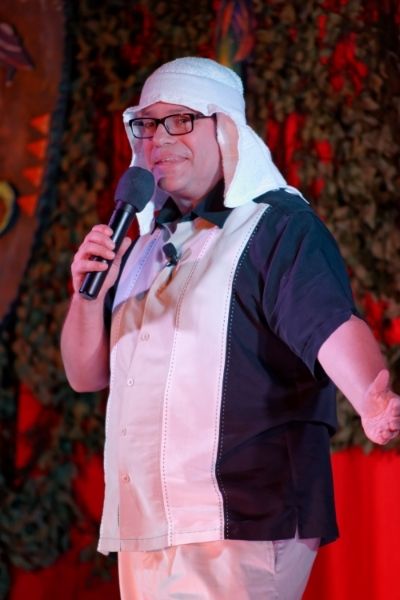 and due to contractual restrictions, Fingers Zambezi was unable to be our paranormal prodigy of the keys, so in his place we had his distant relation, Knuckles stood in and possessed the body of Jim Roberts as accompanist.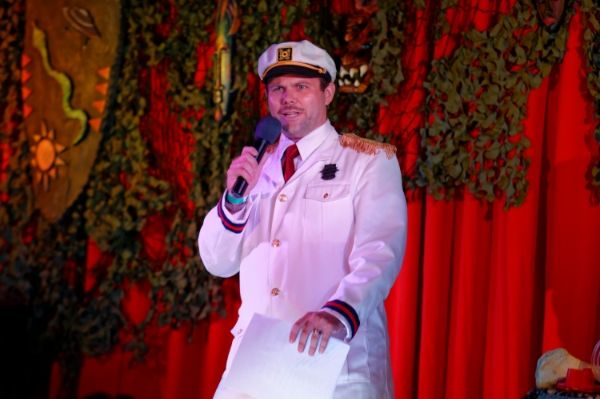 after years of presumably being lost at sea to announce the winners of the silent auction and to inform us that we Adventurers In Charity had raised $9000 to be distributed to The Actors Fund, APOPA, The American Cancer Society, The American Diabetes Association, A Better Life Pet Rescue, The Dravet Foundation, The Garden Theatre, Harvest Time International, Haven of Hope AIDS Ministry!
This years event is shaping up to be even grander than last years. I hope I'll see you all at the Hoopla!