FISHBULBS WDW GAYDAYS 06 TRIP REPORT
Had you told me three weeks ago that I would be going to Walt Disney World for Gay Days 2006 and that I would have the time of my life with the man of my dreams while along the way meeting new friends and seeing familiar faces I would not have believed you. But it DID happen and I had the time of my life! This is how it all happened.
Roughly Two weeks ago, my wonderful guy Dustysage, called and said "ask for time off work" "Why?" I asked. "I booked our rooms and flights. We're going to Gay Days at Disney World." Dusty said. Stunned, I explained to my boss that tickets were paid for and arrangements were made and I began to look forward to the first real vacation I have taken in a while.
Thursday June 1st.
We arrived at LAX and waited to board our 9:20pm red eye flight to Orlando. Dusty and I climbed aboard the plane and fell asleep. We awoke in Miami for our 2 and a half hour layover. After waiting for our connecting flight to Orlando to arrive, and after drinking some coffee that Dusty procured for me, we climbed aboard our flight to Orlando and promptly fell asleep again.
Friday June 2nd.
Arriving in Orlando at 8:30 am I scanned the terminal and saw the first signs of civilization.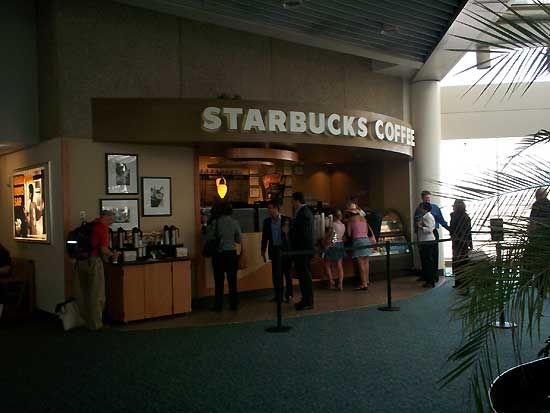 We were taking advantage of Disney's Magical express service which would take our bags directly to our hotel so we avoided the baggage claim and headed straight for our bus.
Arriving at our hotel, the Old Key West Resort, Dusty checked us in as I explored the Lobby.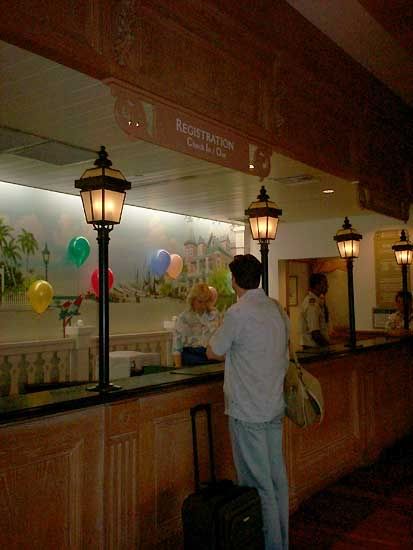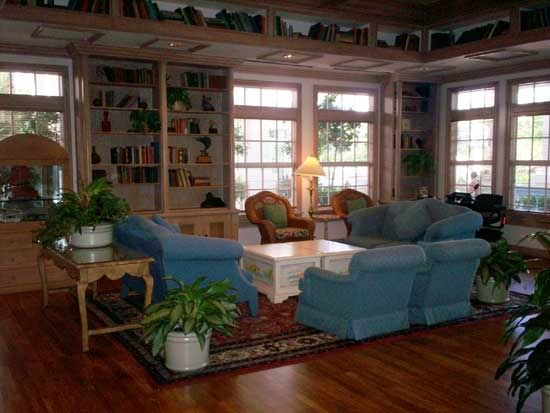 The staff was SUPER FRIENDLY and very helpful. Although our room was not scheduled to be ready until 2:00pm, they found a room that was ready for us so that we could drop our carry on luggage off, freshen up, and head straight out to our first park.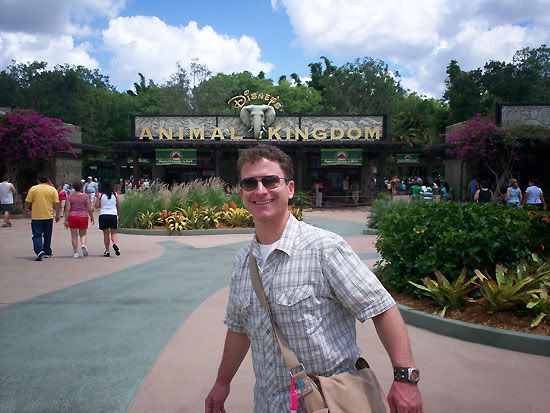 Fishbulb at Disney's Animal Kingdom
We arrived at Disney's Animal Kingdom and purchased our Annual Passports to the resort. The Lady at Guest relations recognized us as a couple and told us how much she loved working GayDays. "you are all so much fun" She said. What a doll.
WitchesOfMorva was waiting inside the gates for us and after many hugs and kisses we ventured into the vast park towards Expedition Everest for our fast passes.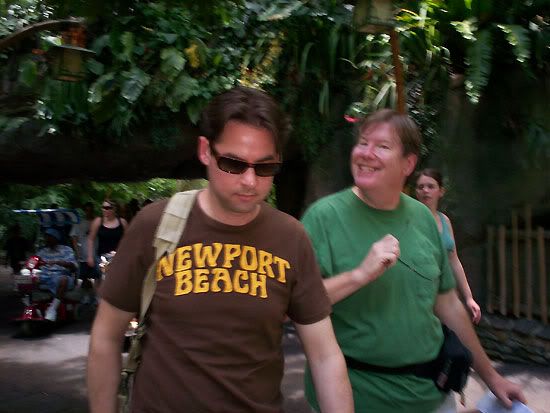 Dustysage and the always cheerfull WitchesOfMorva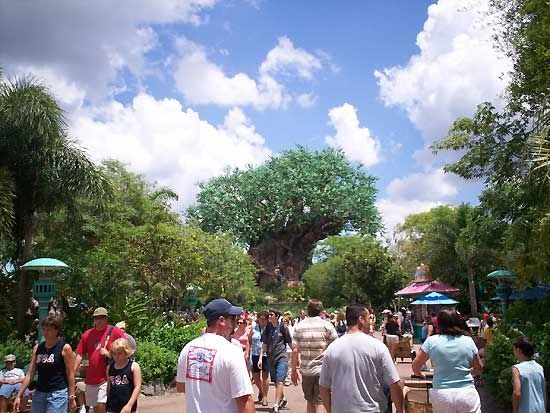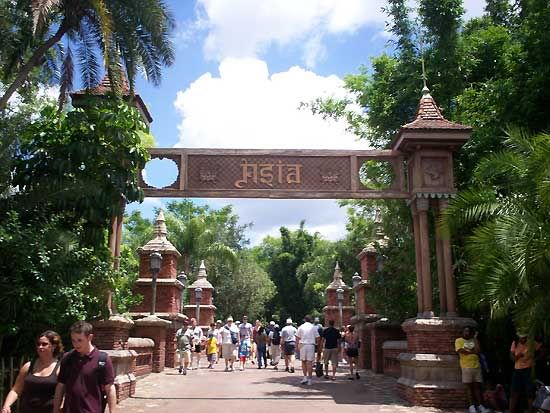 Everest is a sight to behold. Truly an amazing, beautiful and highly detailed attraction.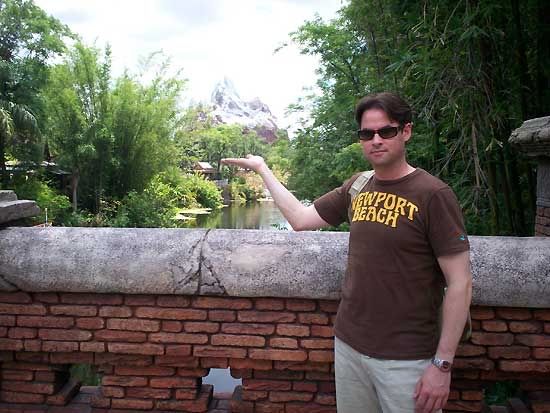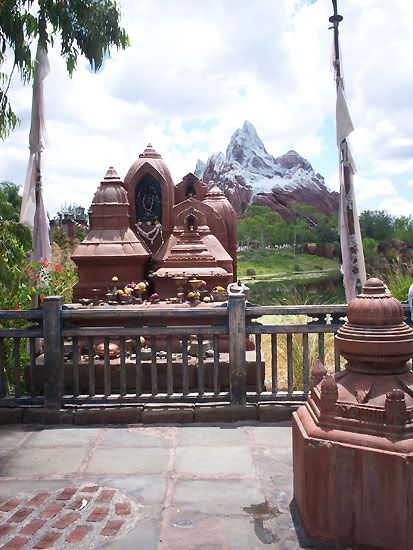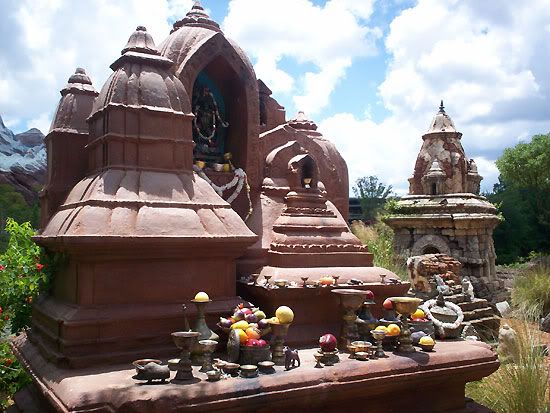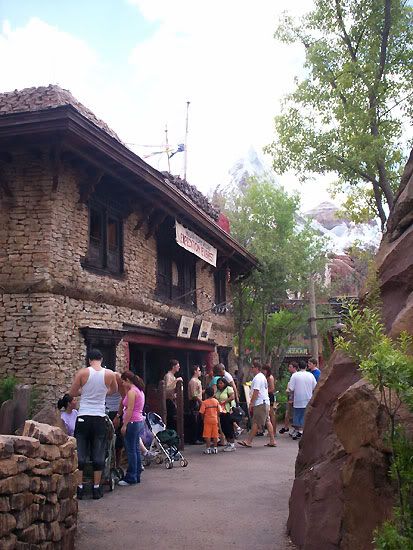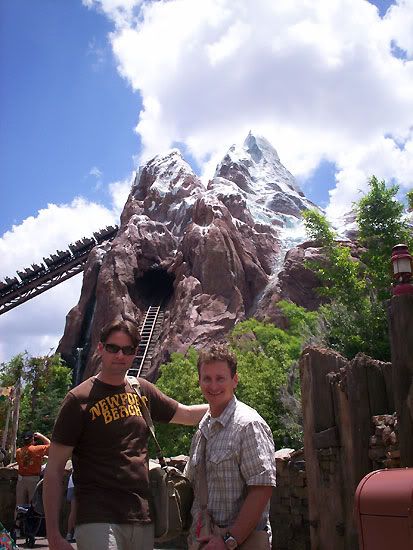 Dustysage and Fishbulb pose in front of the imposing mountain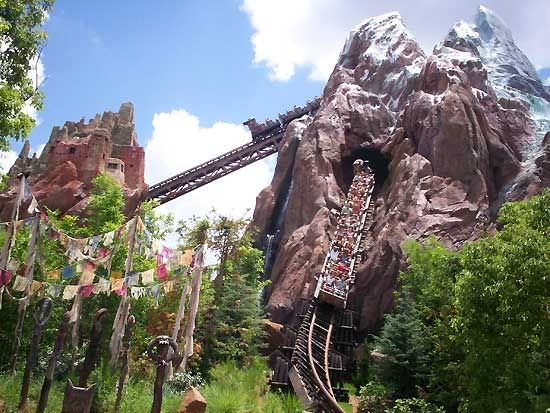 We got fast pass return times for 3:45-4:45 and headed over to Dinoland U.S.A. First stop was Dinosaur.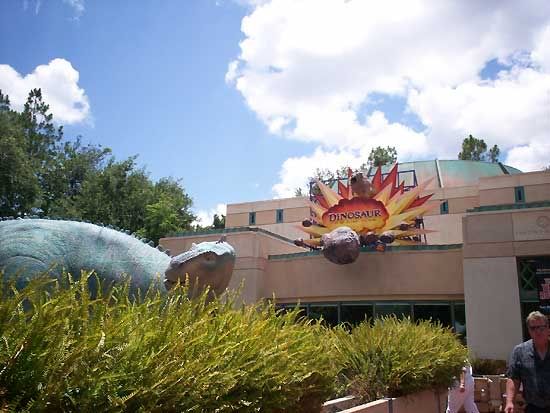 It was a fun little thrill ride that used the same technology as the Indiana Jones adventure to take us back in time to save an iguanadon before a huge meteor hits the earth. The ride was dark, silly and bumpy, but I still got a kick out of it.
We then ventured into the ugliest section of Animal kingdom, the Carnival section of Dinoland USA. We took a ride on Primeval Whirl and then decided we were hungry.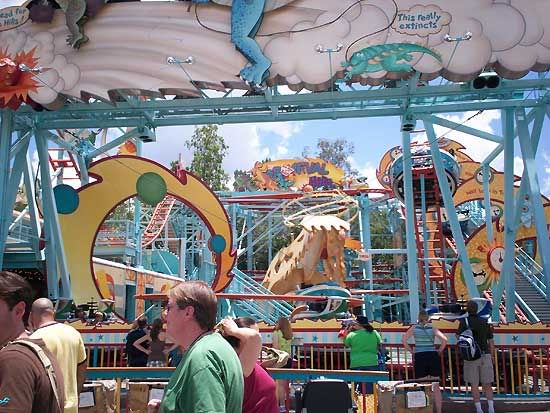 Primeval Whirl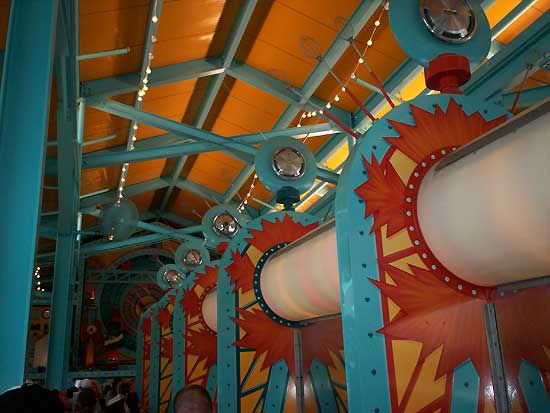 Am I in DCA?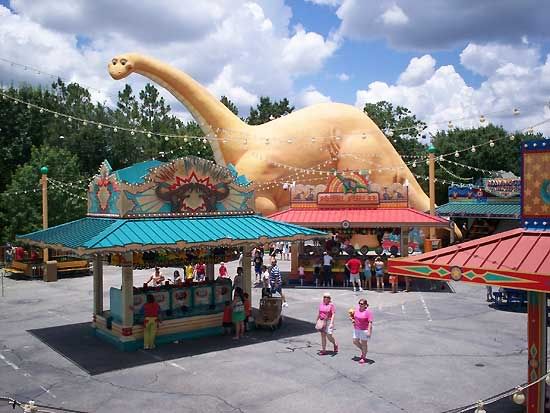 This area is devoid of any shade.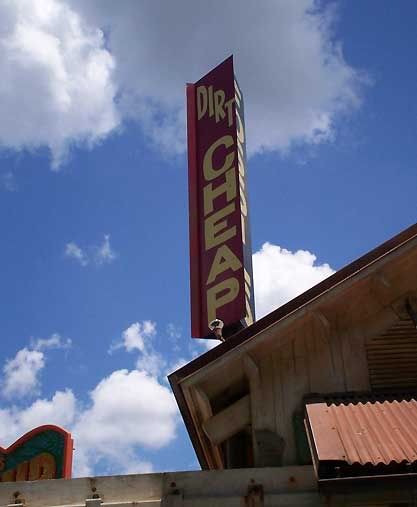 The imagineers slip in a little inside joke about the quality of show in this section of the park.
Flame Tree Barbeque served us up some yummy vittles and we sat in the tranquil setting of the gardens next to Discovery river to enjoy a meal and a break.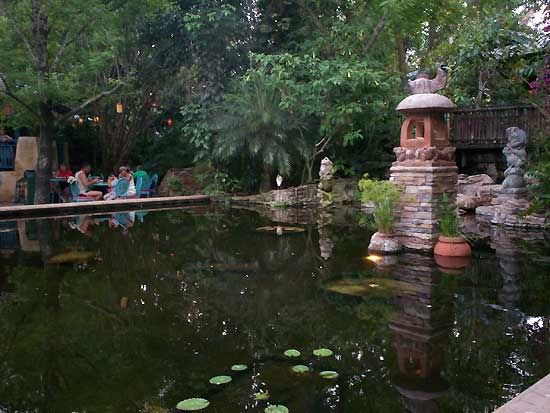 Onto Africa and the Kilimanjaro Safari.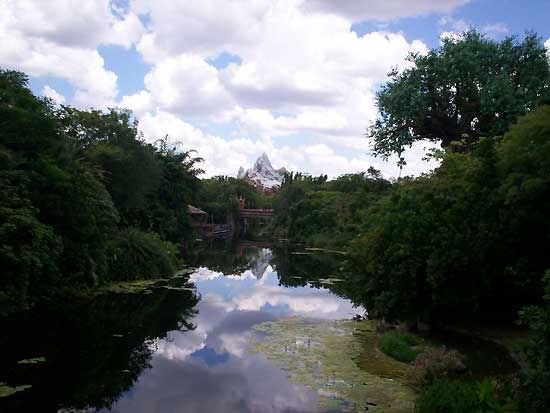 A view of Everest from a bridge over to Africa.
This ride is a kind if Jungle Cruise on land. As Dusty WitchesOfMorva and I queued up for our safari clouds began to gather which cooled the afternoon down considerably. The cooler weather also drew the animals out into the open where we could enjoy them on our ride.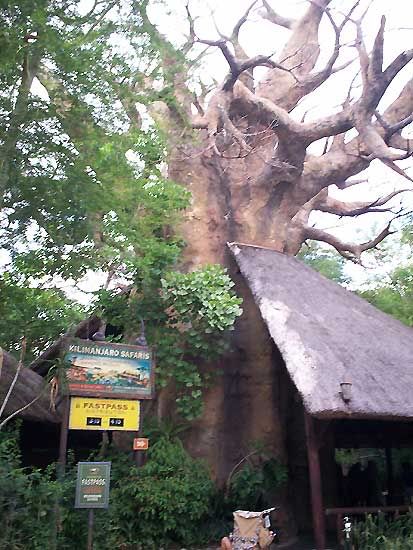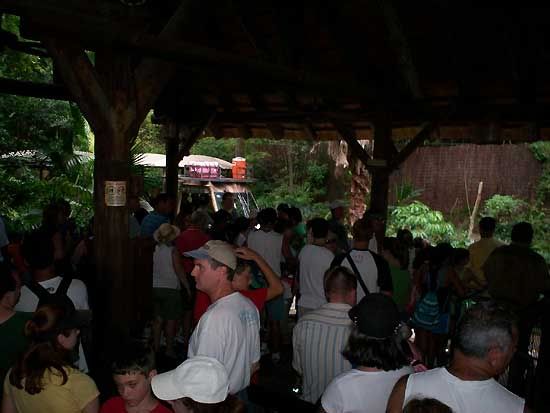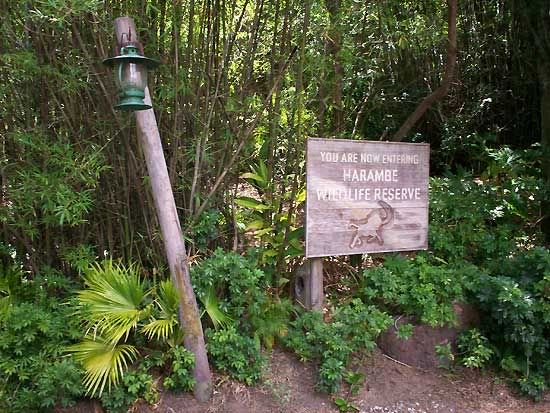 The safari begins.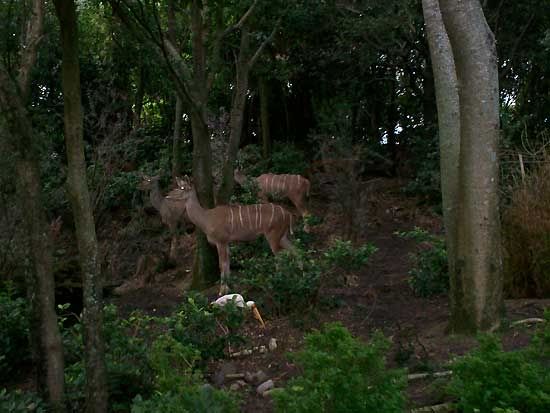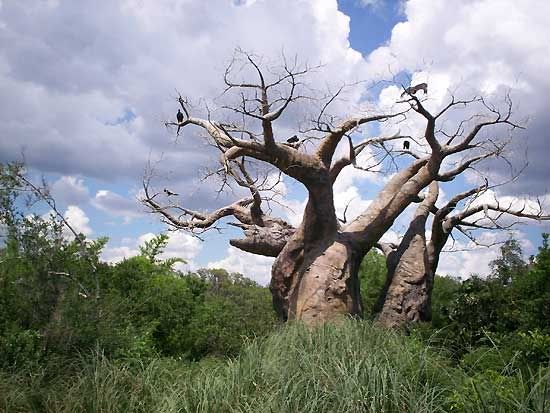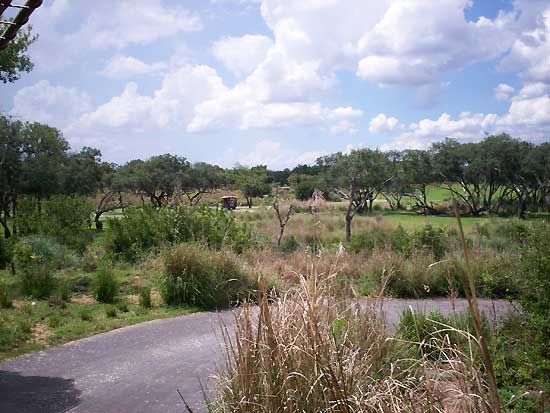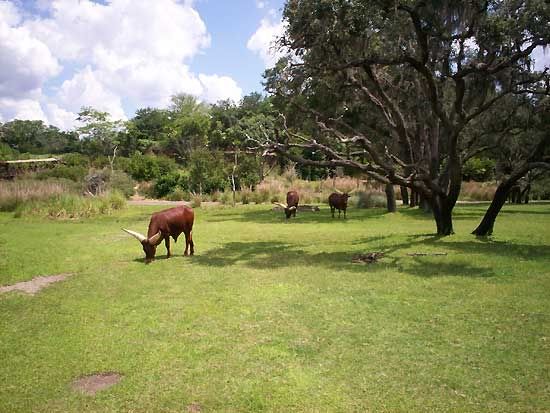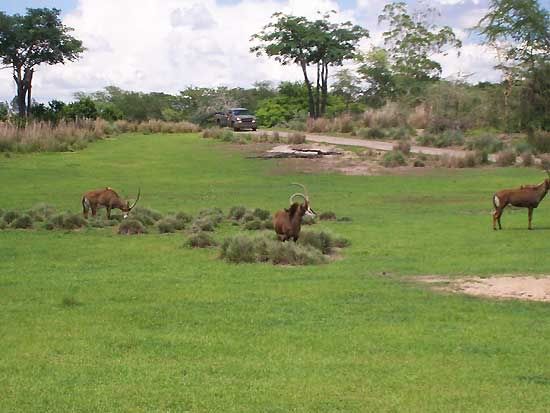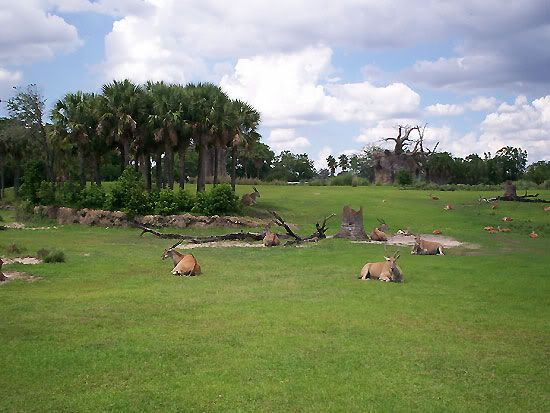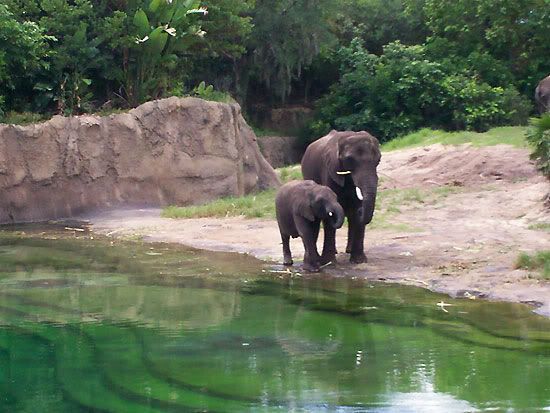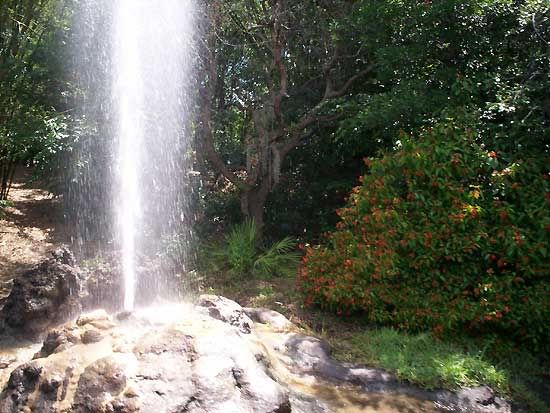 After our Safari, which ROCKED, we took a walk down the Pangani Forest Exploration trail.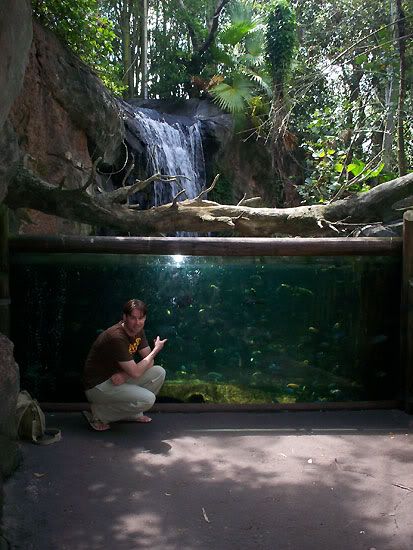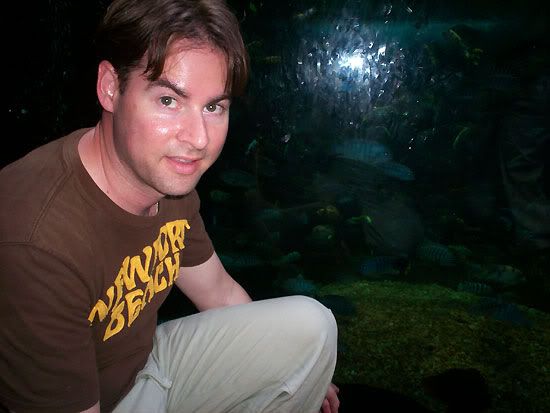 "Fishbulb, look at the Fish!"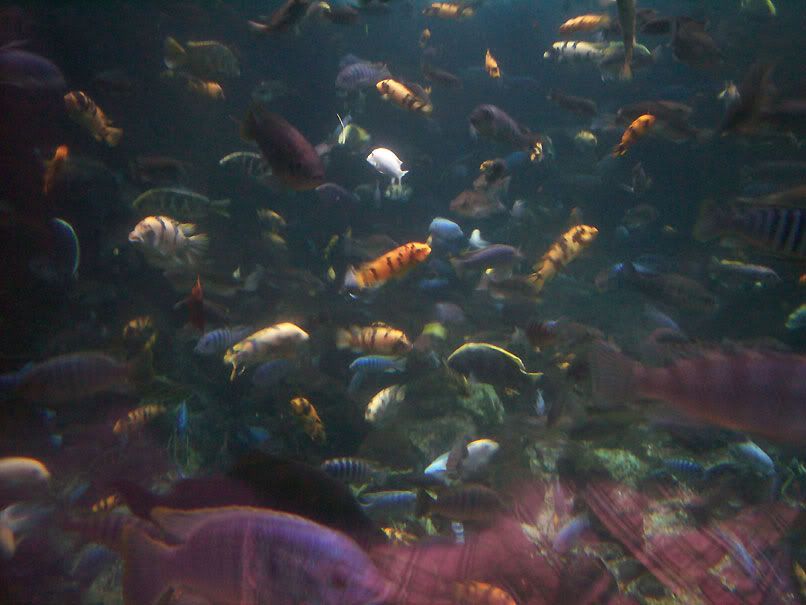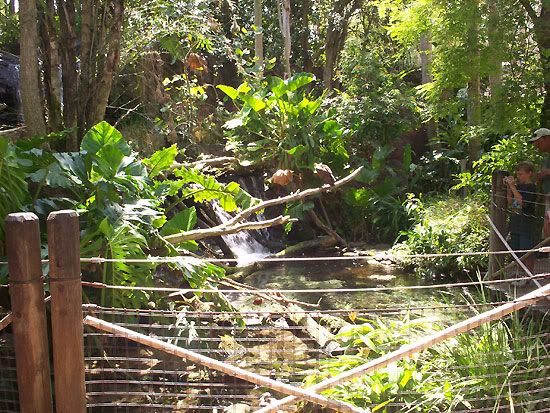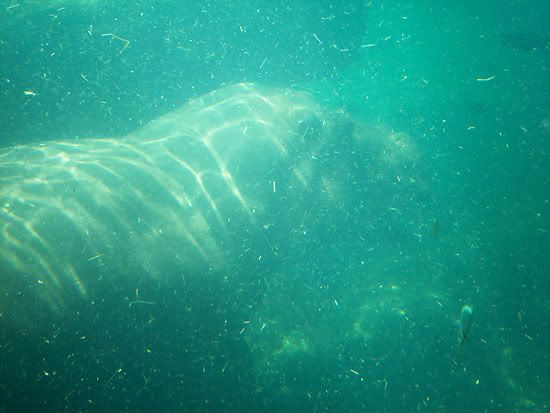 Hippos!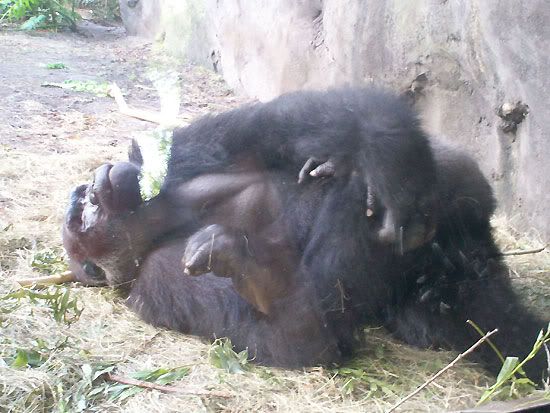 Gorillas!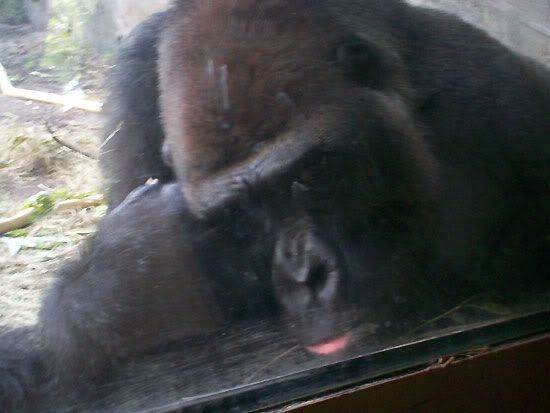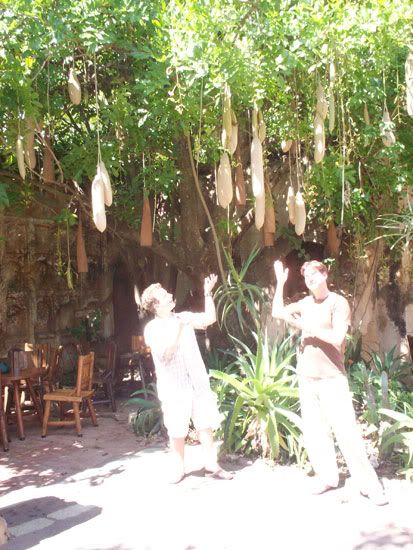 Phallic Trees!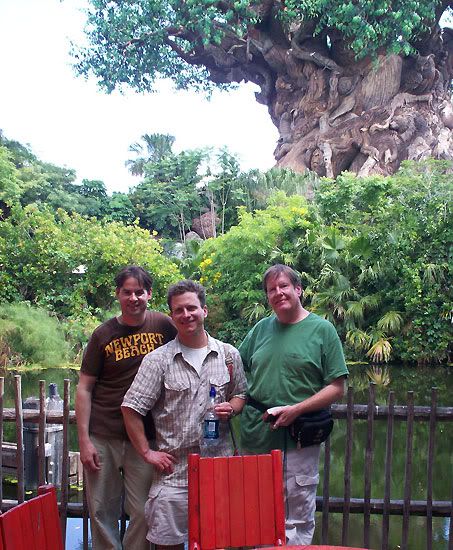 Dustysage, Fishbulb, and WitchesOfMorva in front of the Tree of Life.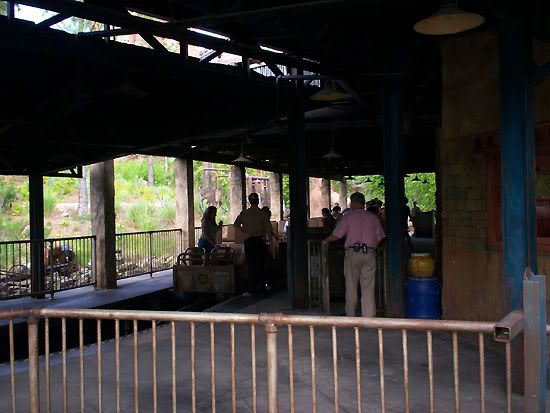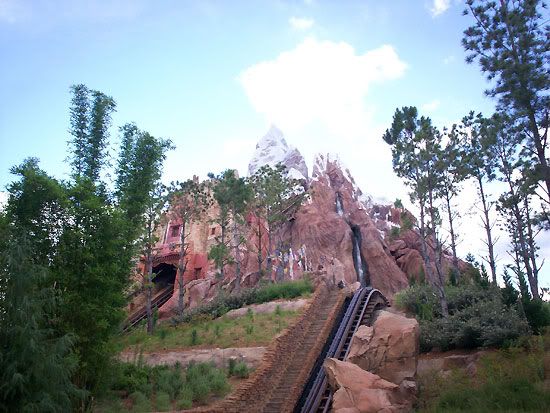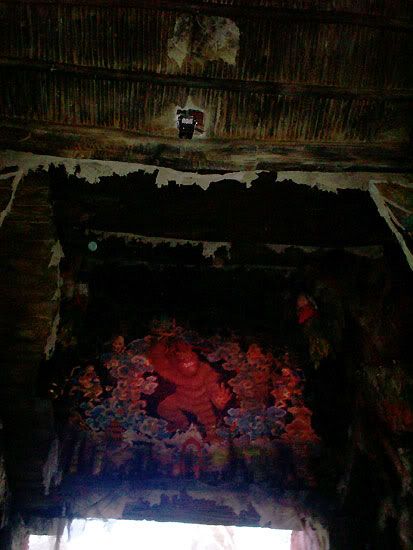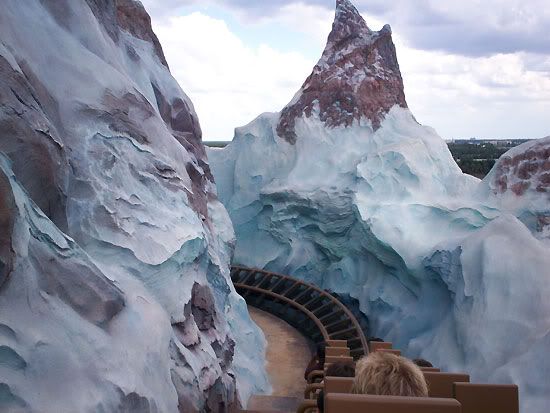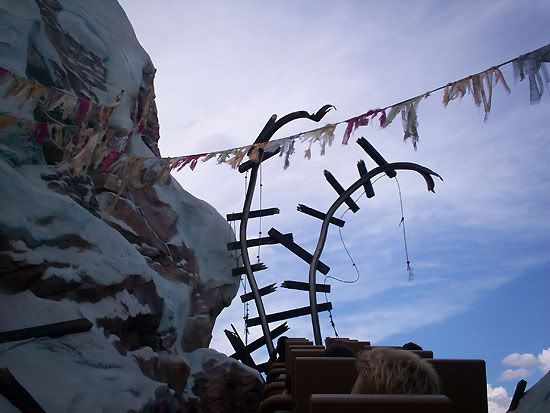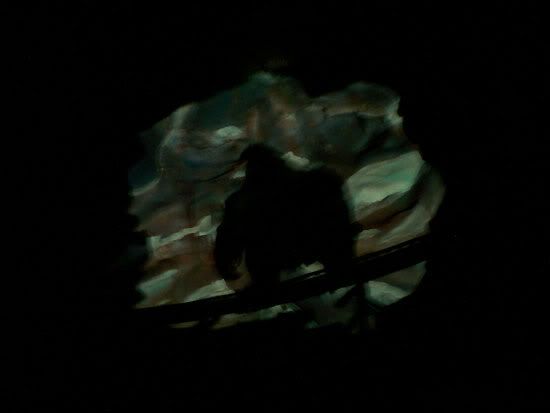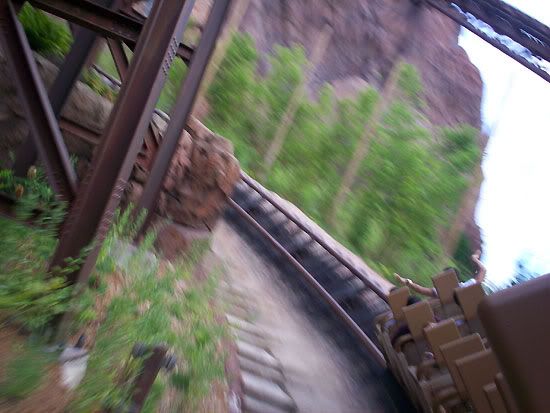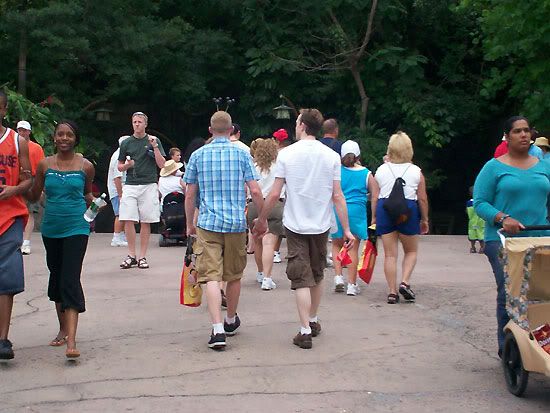 The gay couples were out and proud that weekend.
Dustysage and I LOVED the ride so much that we lined up as single riders for our second go around.
The ride was Great with only minor flaws. The biggest problem; The ride could have used a last act. As it is now the ride builds to the encounter with the Yeti, and then POOF! You are done. Another helix or a last couple of hills would have been great but it was still an amazing ride.
Oh well, it was now time to head back to the Hotel room and shower and get ready for dinner. WitchesOfMorva took us back to the Hotel and we were able to get some rest and a breather. Our luggage was waiting for us in the room thanks to Magical Express and we got ready for the evening.
From our hotel we took a buss over to Epcot...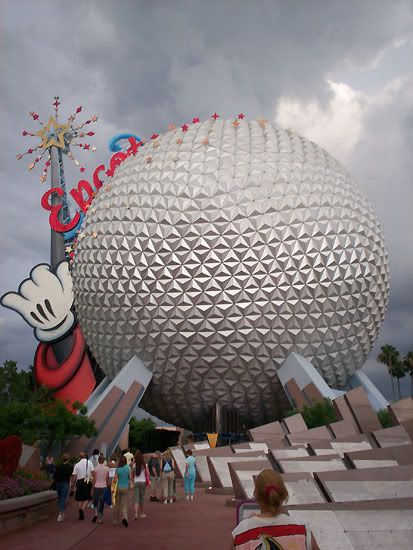 ...ate dinner in China at the 9 Dragons, rode a quick ride on Test Track and then made it to the Magic Kingdom for Extra Magic Hours from 10pm to 1:00am. We arrived at the Magic Kingdom at 9:45ish, got our wristbands for Extra Magic Hours, and then met up with
Ron10036 to watch the fireworks.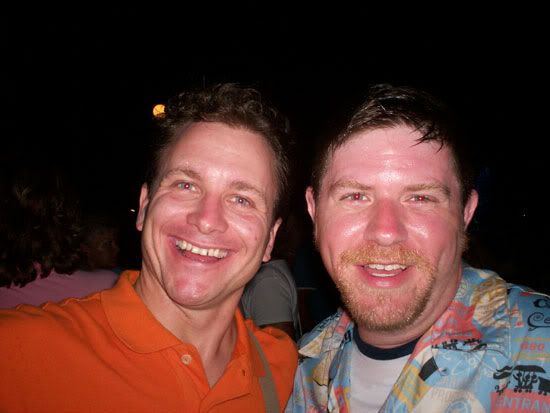 Fishbulb and Ron10036
DustySage and Ron10036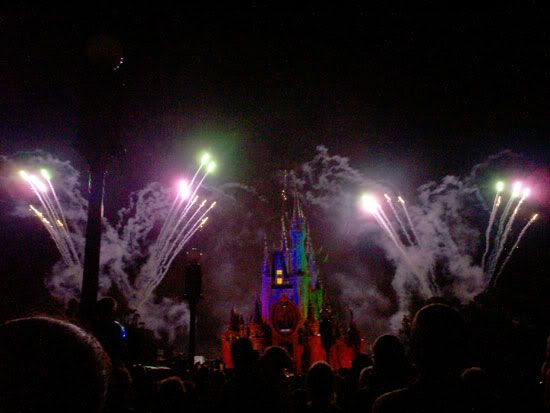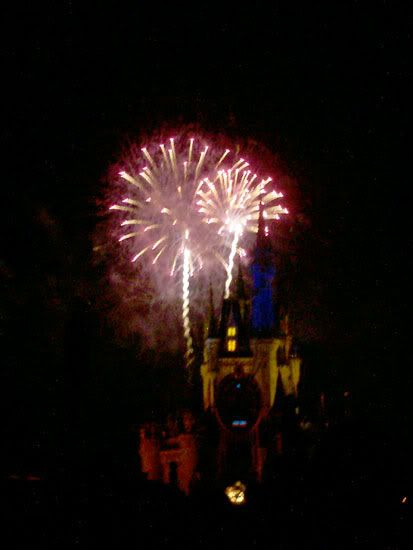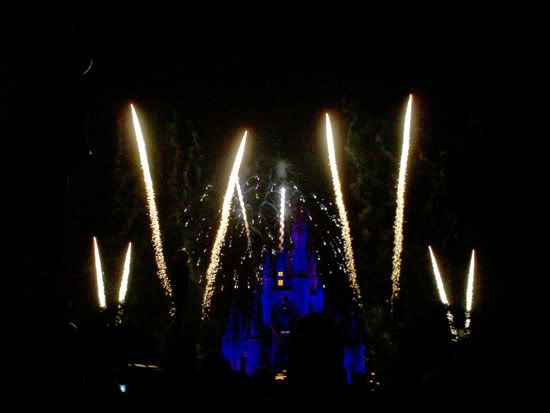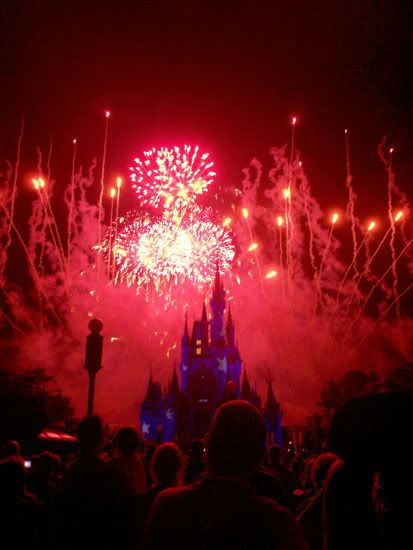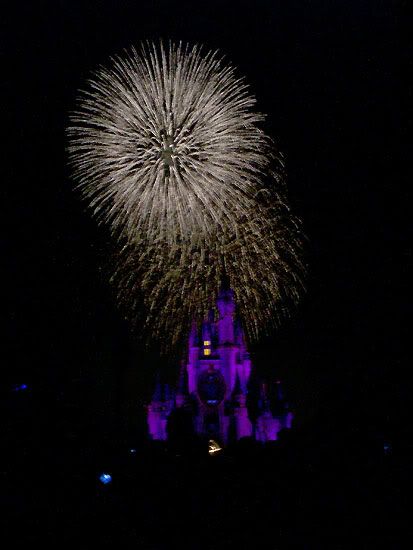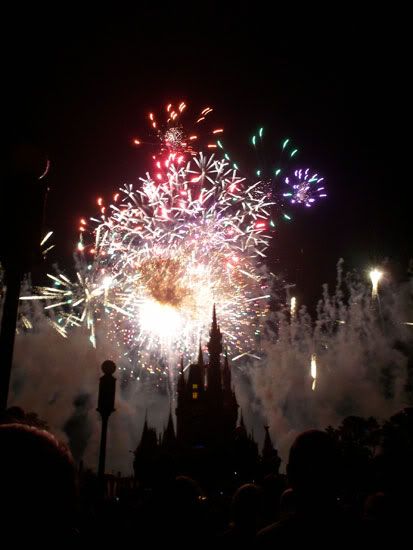 After the fire works I forced the Dusty and Ron10036 to go on the most awful ride at the Magic Kingdom.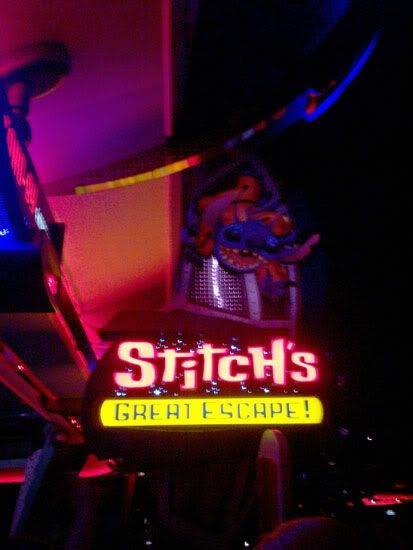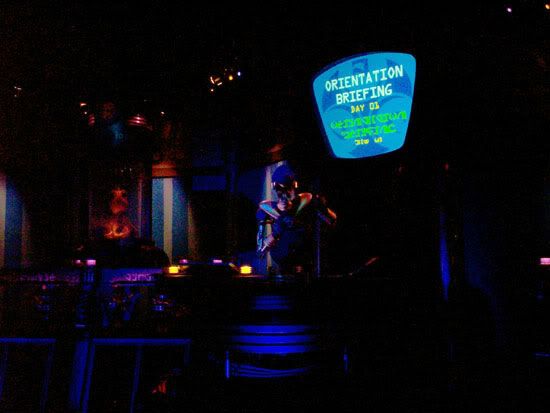 We had to sit through the SECOND preshow room twice due to technical difficulties in the main show room.
I will be eternally sorry.


Day 1 - Day 2 - Day 3 - Day 4



Here is a horribly compressed 2 minute video of our Animal Kingdom adventure (Everest, Safari, and random shots of the park included)
click the image below to play video.