I'm not gonna get into too much detail about the New York Film Academy, since I've been here for over a month and there would be a lot to talk about. So, here's one of my films.
http://www.youtube.com/watch?v=MG-TguUteLk
Instead, I'm gonna talk about my free days at the parks, and I'll answer any questions about the NYFA that people have.
Anyway, the first free day I went to MGM. One of the problems with the NYFA is that you can't go to a park by yourself. Having to go with a group really slows me down, but luckily we don't have to stay with them the whole time. First we went to ToT and got fastpasses. Rock N' Roller Coaster was down for some reason (this was before the day the boy died). We went to the Great Movie Ride to pass some time, then I split up for a little bit, to do this: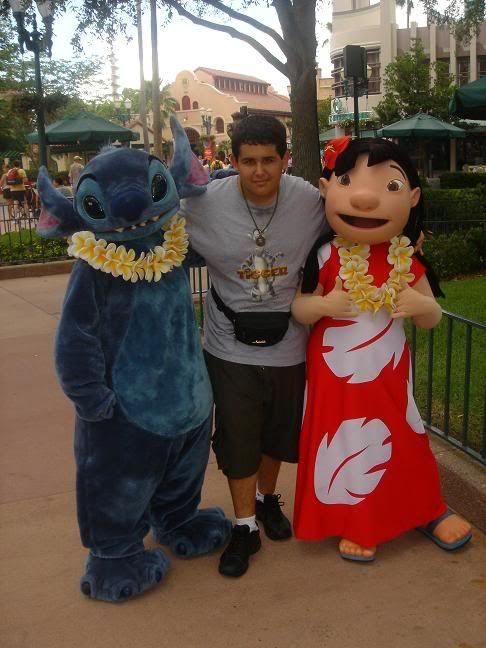 The person inside there couldn't possibly have weighed more than 50 pounds.
Then I met up with them back at ToT, and we went on. We also went on a second time, because they forgot to take our fastpasses. Haha.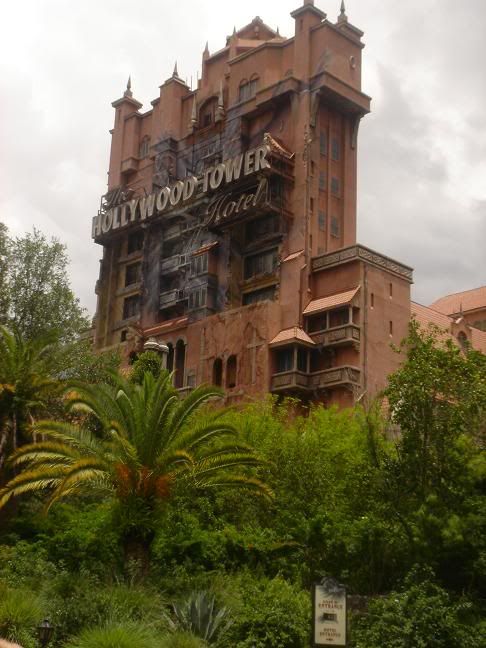 After this, we got fastpasses for RNRC, which was rockin' and rollin' again. I went off on my own again, and did this: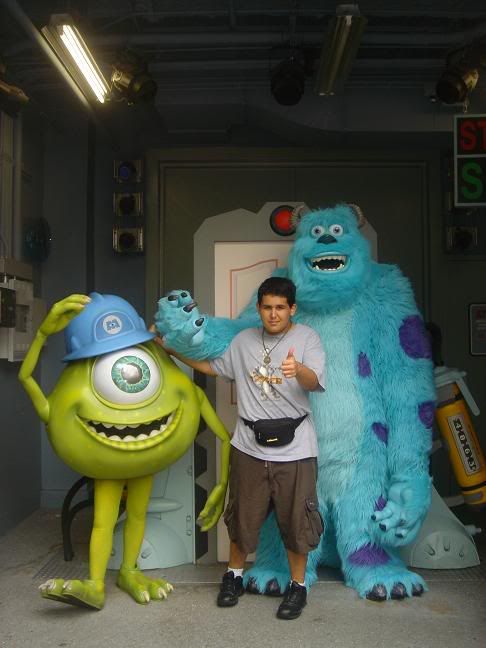 GRAAAAAAAHH
I noticed a nonchalant duck wandering around.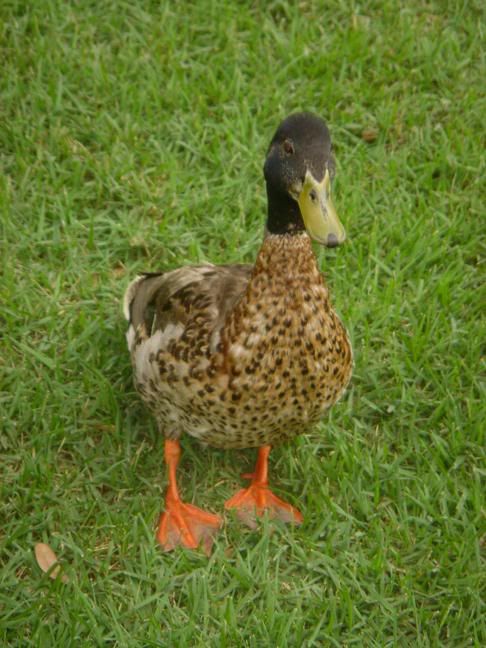 Finally, I went to Star Tours.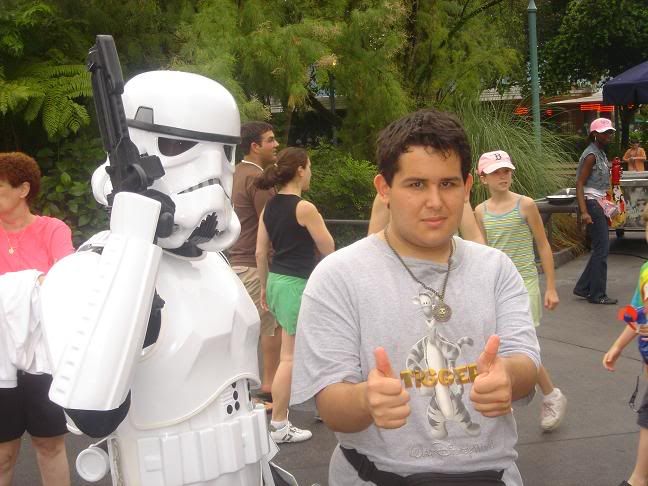 But before heading back to RNRC, I made one last stop: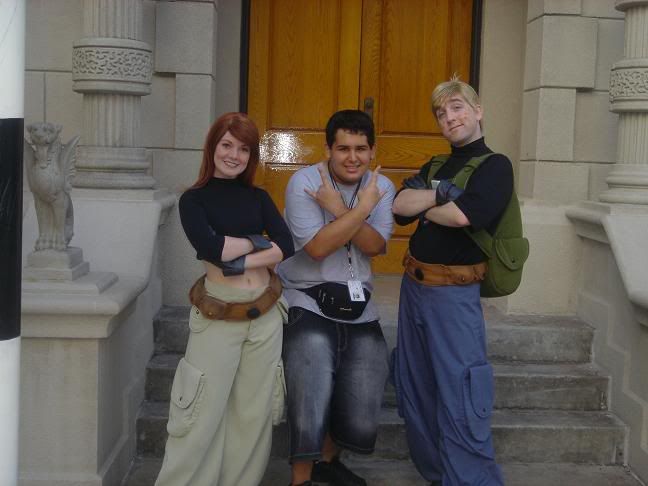 Hey Kim, will you make my dreams... POSSIBLE?
(actual quote from one of our actors)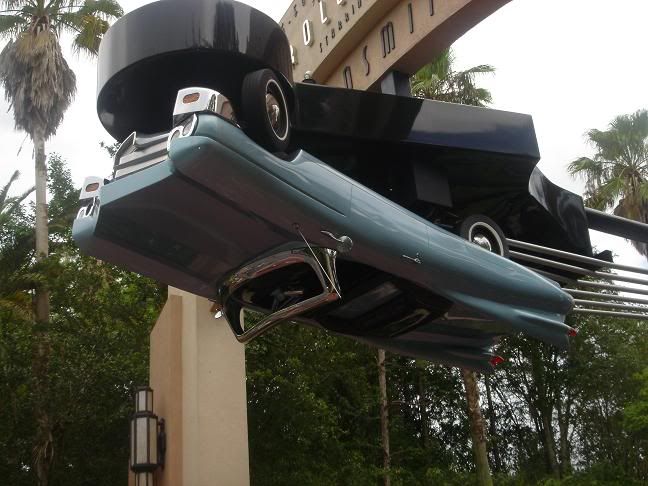 After RNRC I split up with the others for the rest of the day. I went to meet Mickey, during which time at least ten children tried to duck under the... er... rope... queue... movie theater thingies and run to him.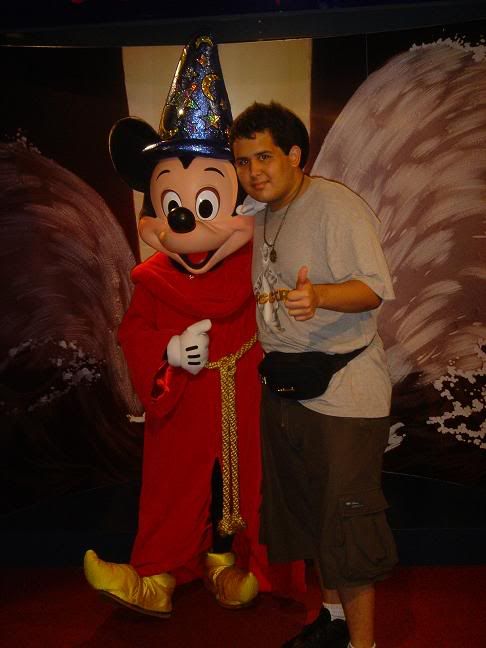 After the chaos was resolved.
Next I went to greet my best friend in the whole world.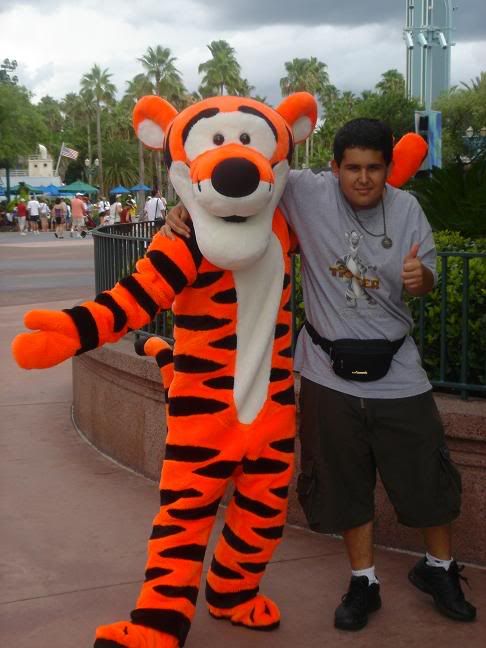 YESSSSSSS
My final stop of the day was the Animation Studio. Question: does it ever change or does the show always feature Mushu?
Afterwards I met the Incredibles.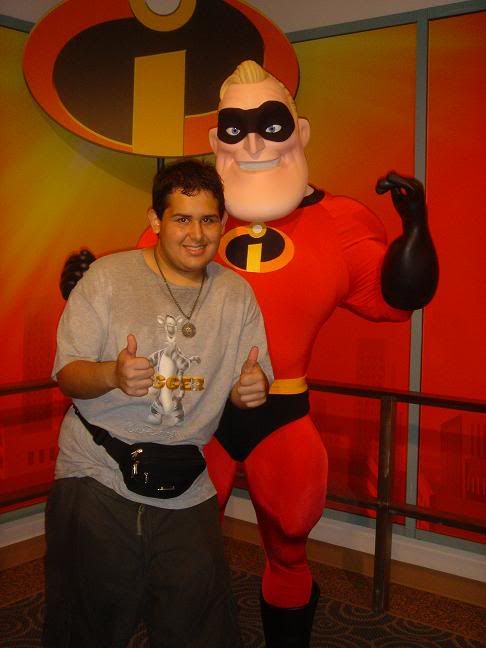 Y'know, it seems to me that it would be easier on the actors to have
smaller masks, and in many cases would be more accurate as well.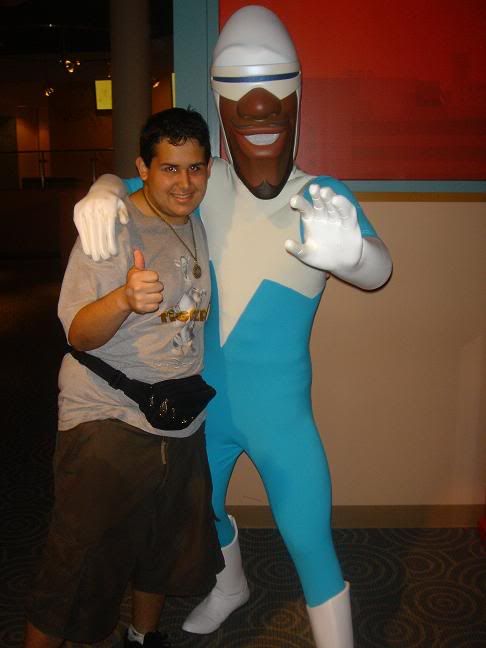 There are snakes on this mother@#$%ing plane!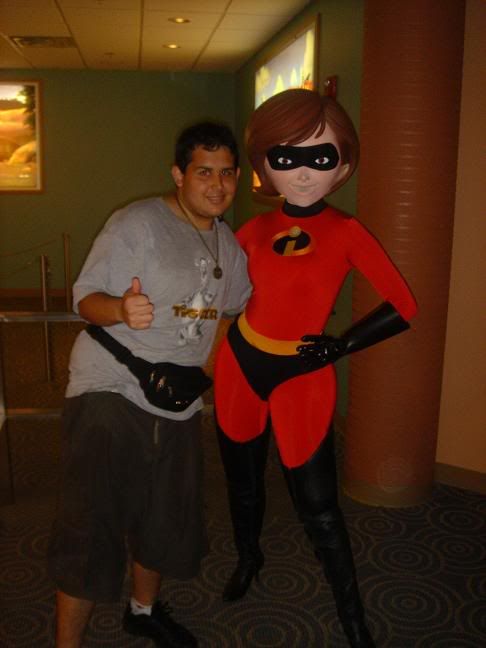 Elastigirl? More like ElastiMILF
Well, that was my day. I picked up one of those Capt. Jack Sparrow Cutlasses, which was used in my Pirate film (if you haven't seen it yet, click the link at the top of this post). In my next post I'll talk about my second free day, when I went to Magic Kingdom.