These are just pictures I've taken throughout the time I've been here and I felt like sharing.
Wishes...I'm working on perfecting night pictures and Wishes is an excellent target.
Carpet ride.
All the glowing toys at Fantasmic!
Some cool palm trees at Epcot.
Some mountain.
Boats at AK.
View from the ferry at MK.
Another shot of Wishes
Nice shot of Ariel in the Stars and Motorcars Parade
Streetmosphere character; he was hilarious.
Future World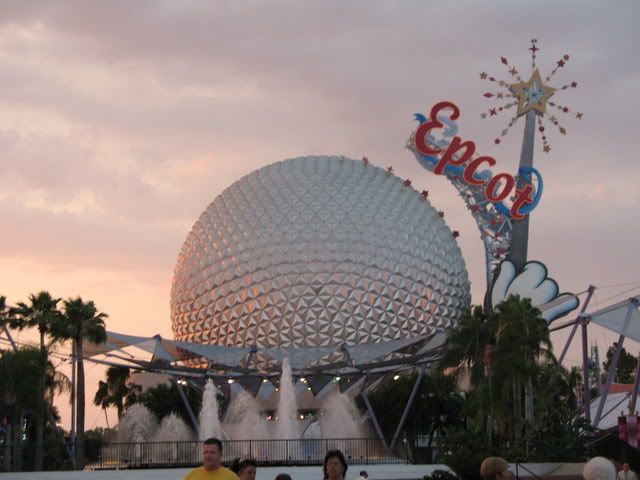 Spaceship Earth
I like this because it looks like Minnie and Mickey are headed to Spaceship Earth.
Canada Pavilion at sunset.
I can't seem to go to MK on a day with nice blue skies.
Well that's all I have for now. I hope you guys enjoy them.