WARNING - FOURTEEN DAYS WORTH OF PHOTOS AND TEXT.
I'm back home after two weeks in WDW... and it's safe to say England in October is positively depressing. I've been home less than 48 hours and already I'm considering on jumping on the next plane back. So I'll write this report, bring the memories back, hopefully cheer up, and try not to think about all the California MiceChatters still there having fun and sorts.
So we start our quest at around 6AM on a chilly morning, when we leave for the airport for a nine hour trip to the Sunshine State.
The sun rises in England...


...and sets in America.


My friend gave me a leaving present from a McDonalds Happy Meal. A Mickey Mouse wallet, coincidentally advertising Disneyland Resort Paris.



I'd love to give some of the kids in that place a good hiding.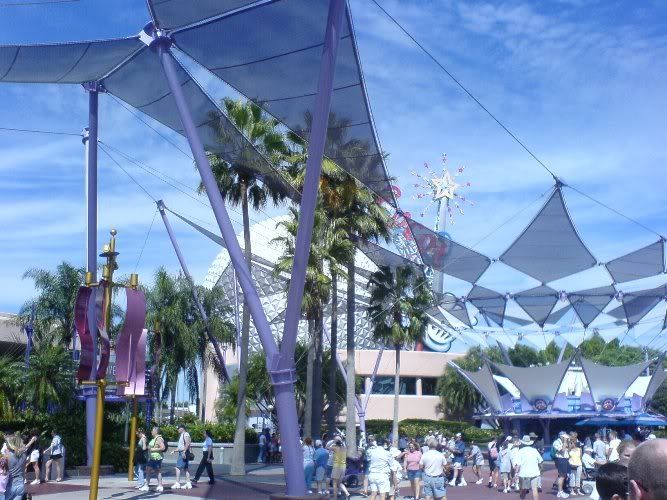 I can't even see the golf ball! What is with the tents?


So that Saturday I'd arranged to meet up with Figment to join him on the AP previews of The Seas with Nemo and Friends. For that interesting tale... you'll have to return when I can be bothered to post the next set of photos. Jet lag isn't the prettiest puppy in the world.