The Pixie Family's Trip Report
I'm always late, so as not to disappoint, here's my trip report only 2 ½ weeks after we got back! LOL! Mr. Pixie Chick, Pixie Kid, Pixie Mama & I had such a great time and I'd love to share some of the highlights with you! I've only been at the Magic Kingdom once, so this was my first immersive vacation to WDW. This is also like a journal for me to remember the trip by, so don't feel obligated to read all the commentary!
Monday,
10-23-06
: Traveling and then MNSSHP at MK
We said goodbye to our fellow MC travelers as they took off for the Caribbean Beach. We waited for another 30 minutes for our Magical Express bus. We arrived at Saratoga Springs at 4:15 and checked in.
Magical Express: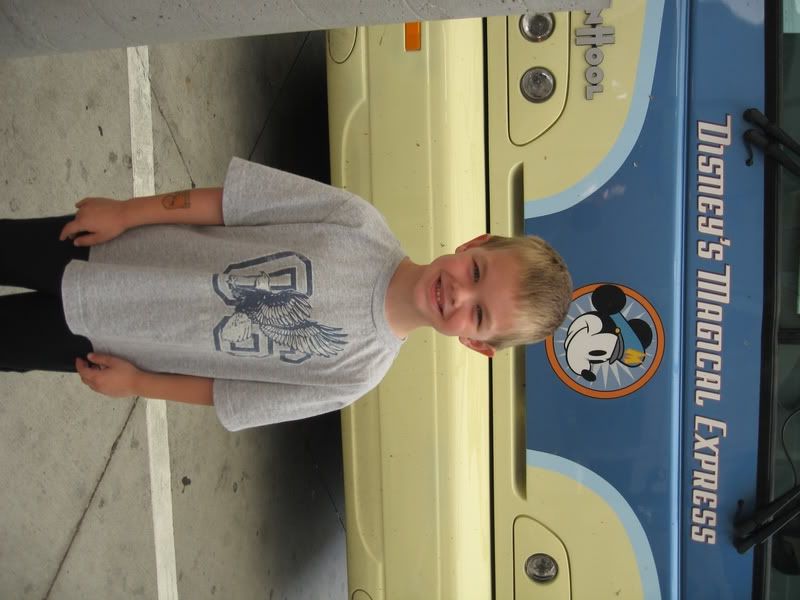 Saratoga Springs
:
As we got ready to head over to the Magic Kingdom for the Halloween Party, our luggage still hadn't arrived at our hotel. Luckily I had packed Pixie Kid's costume in my carry-on. Unfortunately, I didn't have my cell phone charger and my phone had died.
L
I had no way to get in touch with the rest of the group, so we just had to hope that we would run into them. We ended up seeing everyone on our way out, but at least we got to witness the phenomenon also known as Lindsaybog!!
We purchased the Disney Dining Plan through DVC and our first opportunity to test it out was at dinner at Tony's on Main St. Our server, Christine, was first-rate. She patiently explained how the plan worked and made suggestions to get the most value from it. The food was great and was one of the best all-around experiences of the trip!
Tony's Town Square:
With seconds to spare, I remembered the Headless Horseman would be riding through Main St. I had kept it as a secret & I took PK out on the patio to see. His jaw dropped! I don't think I've ever seen him so surprised!
We really enjoyed the Boo to You Parade. I wish DCA would add one for Mickey's Halloween Treat. Hallowishes was nice, but we didn't have time to get over to a decent spot to view them. We got caught in the fallout…not good! The Villains Mix and Mingle show was a little strange. It seemed like Disney trying a little too hard to be hip. But hey, at least they have a show!
Our Red Ninja at MNSSHP:
Tuesday,
10-24-06
:
Magic
Kingdom
MNSSHP was not the best way to be reintroduced to the Magic Kingdom. Due to the lighting changes for the event, it looked dreary, sad & cheap. I was happy to see it in the daylight and within seconds my fear of remaining disappointed had vanished.
We made it!!
We took the Railroad around to Mickey's Toontown Fair. After getting talked into it, PK LOVED Goofy's Barnstormer!
We hit Tomorrowland & did as much as possible. Stitch was awful. :thumbdown: TTA was great! DL's Buzz is way better, but I loved spinning through the "speed tunnel"!! I
ndy Speedway is basically Autopia with a face-lift.
Not a favorite of mine, but PK liked it, of course!: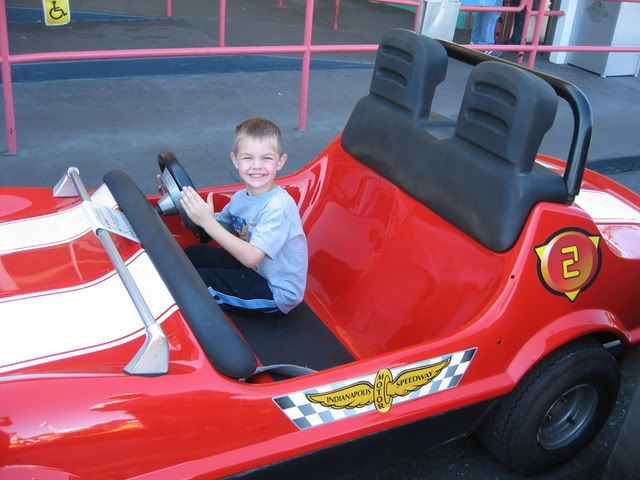 We ate lunch at Cosmic Ray's. It was a nice little Quick Service place that offered lots of different choices for the group.
We ended our day in Adventureland. I know everyone says not to throw away 20 minutes of your life to suffer through Tiki Room Under New Management, but we just wouldn't listen. I had to see it for myself. Oh, how I regretted that decision.
We ate at The Plaza Restaurant. I think our experience was hampered by the fact that we had one of the last ressies of the night. The service was slow and unenthusiastic to put it kindly. The food was nothing to write home about either.
We were treated to a lovely sky at the end of the day: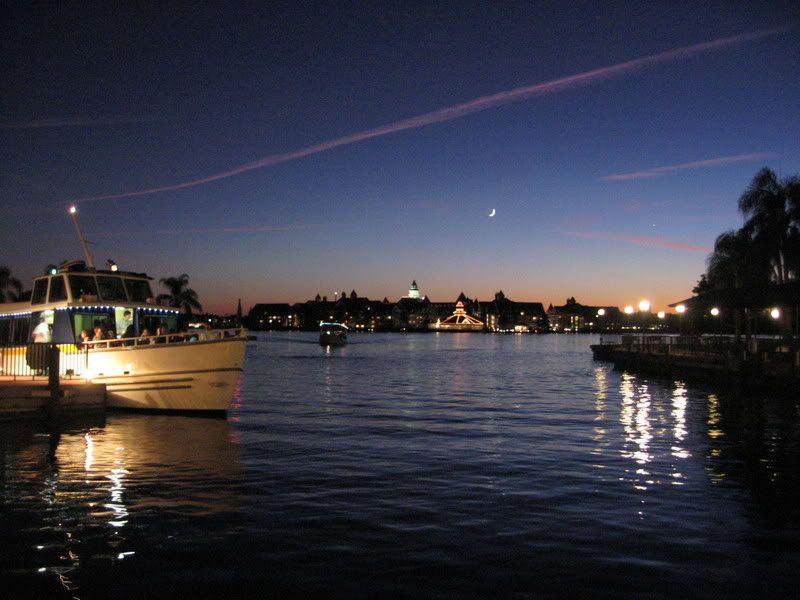 To be continued...