Since MILF
soft opened this week, I decided to zip on over to the Mexico pavilion to see if Gran Fiesta Tour might be secretly open. Well it wasn't, but, I noticed the tarp over the archway looked a little different and new, and I thought that I saw the word "Gran", but it is of course dark in there.
So out came the flash camera!! (Thank You WDW for using really cheap, loose-knit tarps!)
Closer: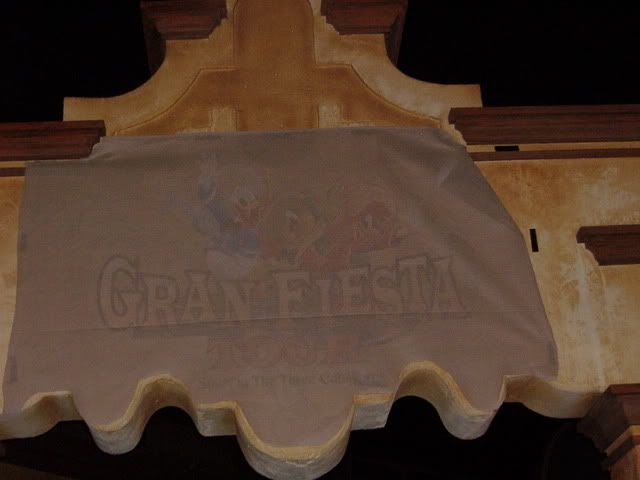 And This has appeared outside for the Flower and Garden Festival: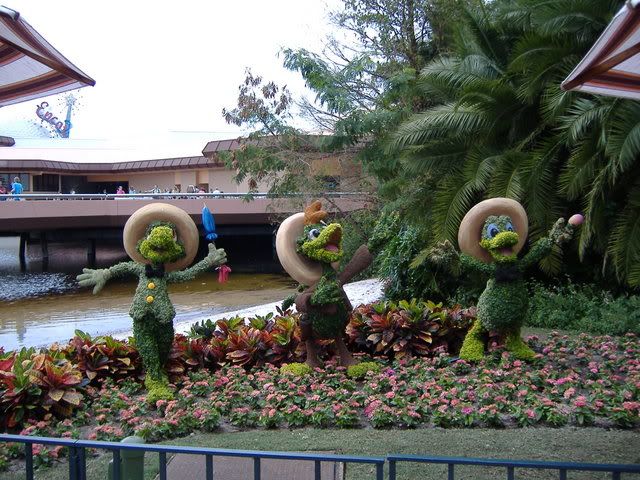 In other opening news: The CMs that I could grab said that they were told that if any soft openings are to happen, it will only be one day early. However they did say that the ride has been filled with water and they are test running the boats around. Also mentioned was that the queue is the biggest part not ready.
Yay me! I've never started a thread before, please be gentle if I did something Wrong